Urban Meyer Drops Surprisingly Optimistic Feelings on Jaguars Despite Ugly 2-7 Record: 'It's a Bunch of Street Fighters'
The Jacksonville Jaguars were the laughingstock of the NFL for quite some time. With Urban Meyer's off-the-field issues, Trevor Lawrence's struggles, and the ugly brand of football they were playing, nobody wanted to take this team seriously.
However, things can change quickly in the NFL and the last few weeks have been vastly different for the Jaguars. They shocked the world with an upset of the Buffalo Bills and stood tall against the Indianapolis Colts despite a large deficit at the start.
Meyer isn't packing his bags yet. Instead, he is optimistic about the Jaguars despite a dismal 2-7 mark on the season.
The Jaguars comeback against Carson Wentz and the Colts came up just short
The Jaguars' past game against the Colts looked to be ugly from the get-go. Indianapolis headed to the locker room at halftime with a 20-9 lead after scoring the game's first 17 points.
The Colts blew a 17-point lead earlier this season and the Jaguars were trying to make them victims of that again. Unfortunately, they came up short despite a chance to take the lead with a minute left in the fourth quarter.
Lawrence struggled once again with a 16-of-35 clip for 162 yards and no scores. Instead, the running game kept the Jaguars alive. James Robinson returned from injury and finished with 57 yards on 12 carries and a score, and gadget-man Jamal Agnew added three carries for 79 yards on the ground, including an impressive 66-yard score.
Regardless, down 17-0 with just two wins on the year, the Jaguars could have easily rolled over and given up. Instead, they rallied and gave their all in hopes of shocking another AFC playoff contender.
Urban Meyer is loving what he is seeing despite the Jaguars ugly record
Meyer has repeatedly insisted on his desire to fight for his team despite everything that has gone on. After they shocked everybody by beating the Bills, Meyer repeated it.
Then, after an unfortunate loss to the Colts and a chance to build some momentum, Meyer dropped another golden take that shows he is all-in on this Jaguars experiment (h/t Kevin Patra of NFL.com).
"There's a lot of positivity. We're not far off. I refuse to believe we're far off."

Urban Meyer on the state of the Jaguars
A rookie quarterback, a first-year NFL head coach, and an underwhelming roster with just two victories on the season would usually be a discouragement. But, Meyer continues to insist that this team is close.
Whether that is factual or not remains to be seen, but at least Meyer gives them positive words to help gain some steam. He didn't stop there, either, and elaborated more on the state of his Jaguars.
"It's a bunch of street fighters."

Urban Meyer on his team fighting
The Jaguars fought hard, upset the Bills, and fought against the Colts even with a 17-point first-quarter deficit. For once, things might be looking bright in Jacksonville after a gloomy beginning to Meyer's time at the top of the Jaguars' food chain.
The first-year NFL head coach is saving his job after a disastrous beginning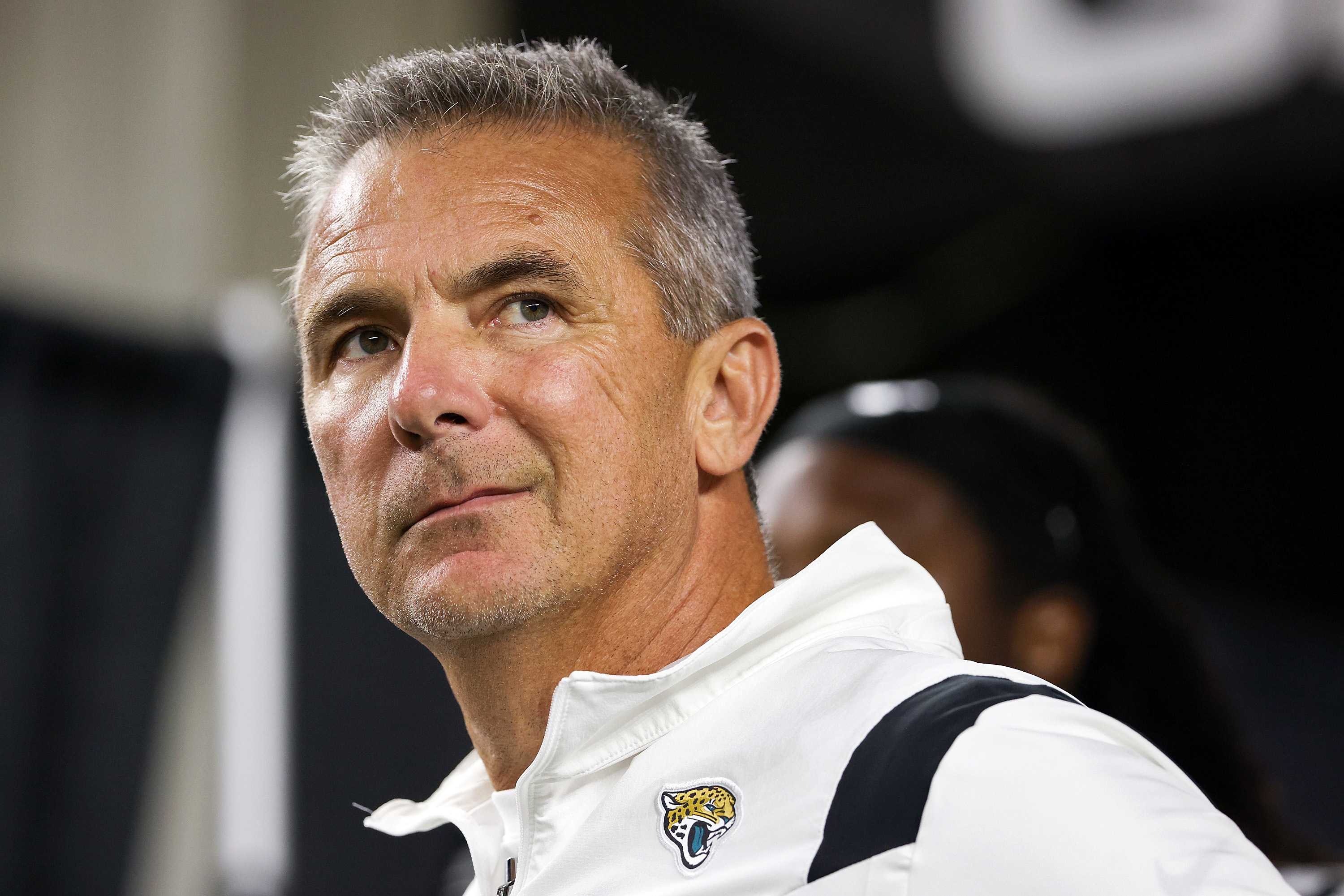 Just weeks ago, questions swirled about Meyer's longevity as the Jaguars head coach. He mishandled the locker room, made poor personnel decisions, and his off-the-field antics were inexcusable.
But that all seems like so long ago. Yes, the Jaguars are just 2-7 on the year and are in line to finish with another top-5 draft choice.
But this roster needs an influx of talent. Lawrence clearly needs time to develop, and the defense needs work as well. With all that being said, Meyer doesn't appear to be going anywhere.
The Detroit Lions are winless with Dan Campbell in his first year rocking the headset, and he also has a poor roster. Both should be safe — at least for the time being.
What helps Meyer is that the Jaguars are fighting week in and week out when they can easily give up and pack their bags, thinking of the 2022 NFL campaign instead.
Perhaps Meyer's positivity and encouragement are working out after all.
Stats Courtesy of Pro Football Reference