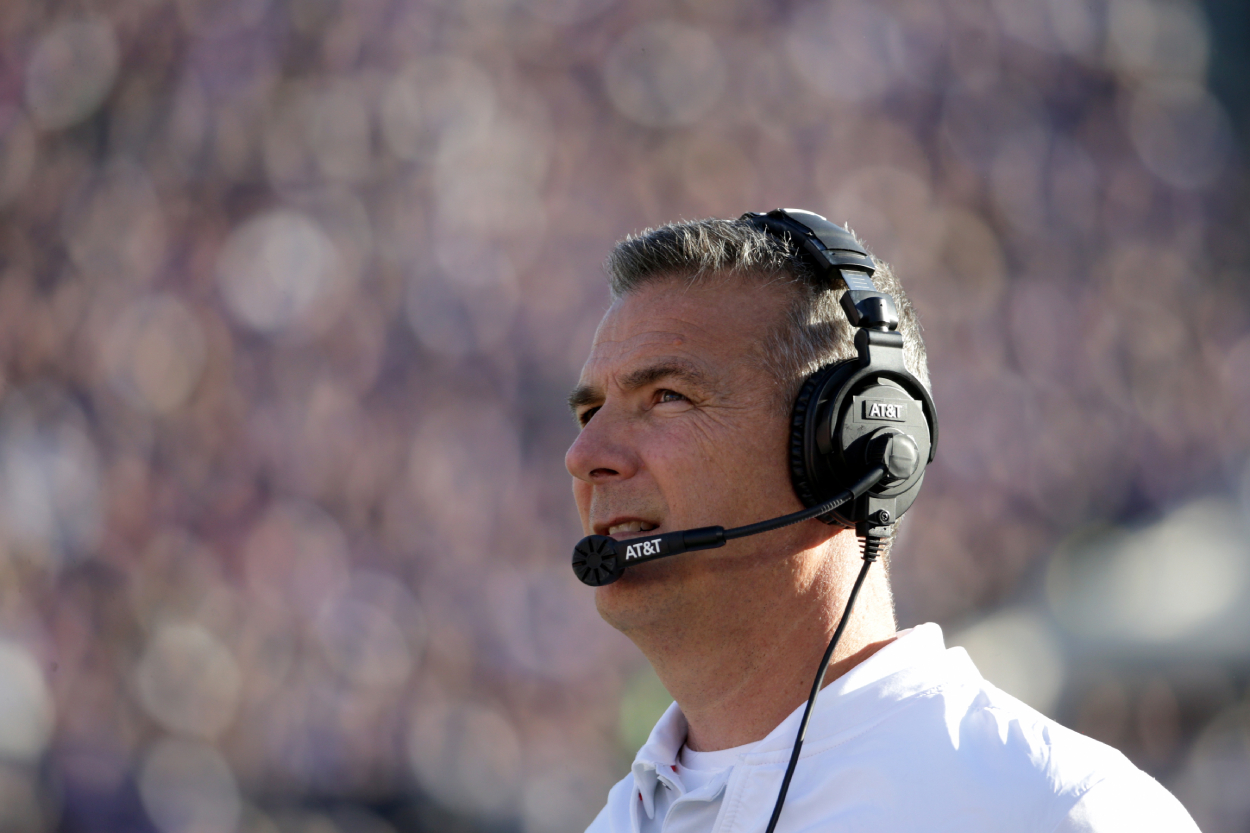 Urban Meyer Hasn't Coached 1 Game for the Jaguars but Is Already Paying for a Massive Mistake
After having success at Ohio State, Urban Meyer is now in the NFL as he is the Jaguars' coach. However, he has already made a big mistake.
Urban Meyer made the big decision this offseason to become an NFL head coach. This came after he had one of the most successful collegiate coaching careers of all-time with the Florida Gators and Ohio State Buckeyes. However, although he has not yet coached one game for the Jacksonville Jaguars, Meyer is paying for a massive mistake he has already made.
Urban Meyer enters the NFL after becoming a successful collegiate coach
Urban Meyer moved to the NFL this offseason to become the head coach of the Jacksonville Jaguars. Before that, though, he was one of the best college football coaches of all-time.
After having success at Bowling Green and Utah, Meyer became the Florida Gators' head coach in 2005. In his second season at Florida, Meyer led the Gators to a 13-1 record and a national championship. Two years later, Meyer led Florida to another 13-1 record and a second national championship.
He then coached at Florida for two more seasons, but decided to no longer coach there after the 2010 season. Meyer, however, then took the Ohio State job in 2012.
Meyer led the Buckeyes to a 12-0 record in his first season at Ohio State. Then, in his third season in Columbus, Meyer helped lead the Buckeyes to a 14-1 record and national championship. Urban Meyer and Ohio State then made the College Football Playoff again in 2016, and he then coached at Ohio State in 2017 and 2018 before retiring after the 2018 season.
Now, though, he is out of retirement and looks to turn the Jaguars, who went 1-15 in 2020, around. However, he has already made a big mistake.
Urban Meyer hired former Iowa coach Chris Doyle
Urban Meyer's first NFL staff was announced on Feb. 11. There were some impressive hires like former Louisville, Texas, and South Florida head coach Charlie Strong, who will now be the assistant head coach/inside linebackers coach for Meyer. However, one hire was very controversial.
Meyer hired Chris Doyle, the former University of Iowa strength coach, as the Jaguars' director of sports performance. Doyle had been the director of strength and conditioning at Iowa from 1999 until June 2020. Throughout the past year, though, former players said that Doyle allegedly "used racist language and treated [Black athletes] differently based on their race," according to ESPN.
He was also accused of bullying. Former offensive lineman Jack Kallenberger said that he retired from football in 2019 after "what he described as bullying related to a learning disability," according to ESPN. Doyle was one of the coaches that Kallenberger accused of this behavior.
After Iowa placed him on administrative leave, Chris Doyle then reached a separation agreement with the school in June 2020, according to ESPN.
Meyer, however, has since defended his hiring of Doyle.
"I vet everyone on our staff and, like I said, the relationship goes back close to 20 years and a lot of hard questions asked, a lot of vetting involved with all our staff," Meyer said, according to ESPN. "We did a very good job vetting that one."
He continued: "I met with our staff and I'm going to be very transparent with all the players like I am with everything. I'll listen closely and learn and also there's going to have to be some trust in their head coach that we're going to give them the very best of the best, and time will tell. … The allegations that took place, I will say [to the players] I vetted him. I know the person for close to 20 years and I can assure them there will be nothing of any sort in the Jaguar facility."
Urban Meyer is paying for his mistake by receiving a ton of backlash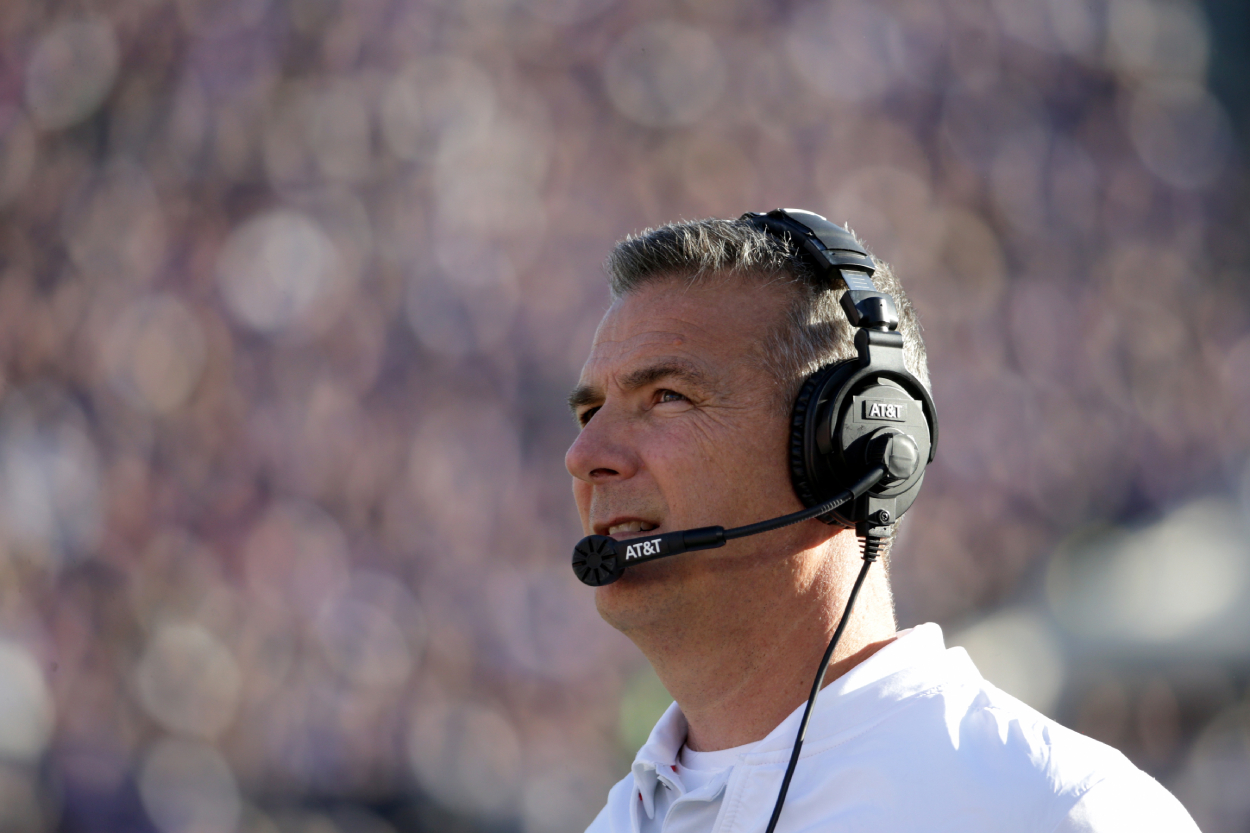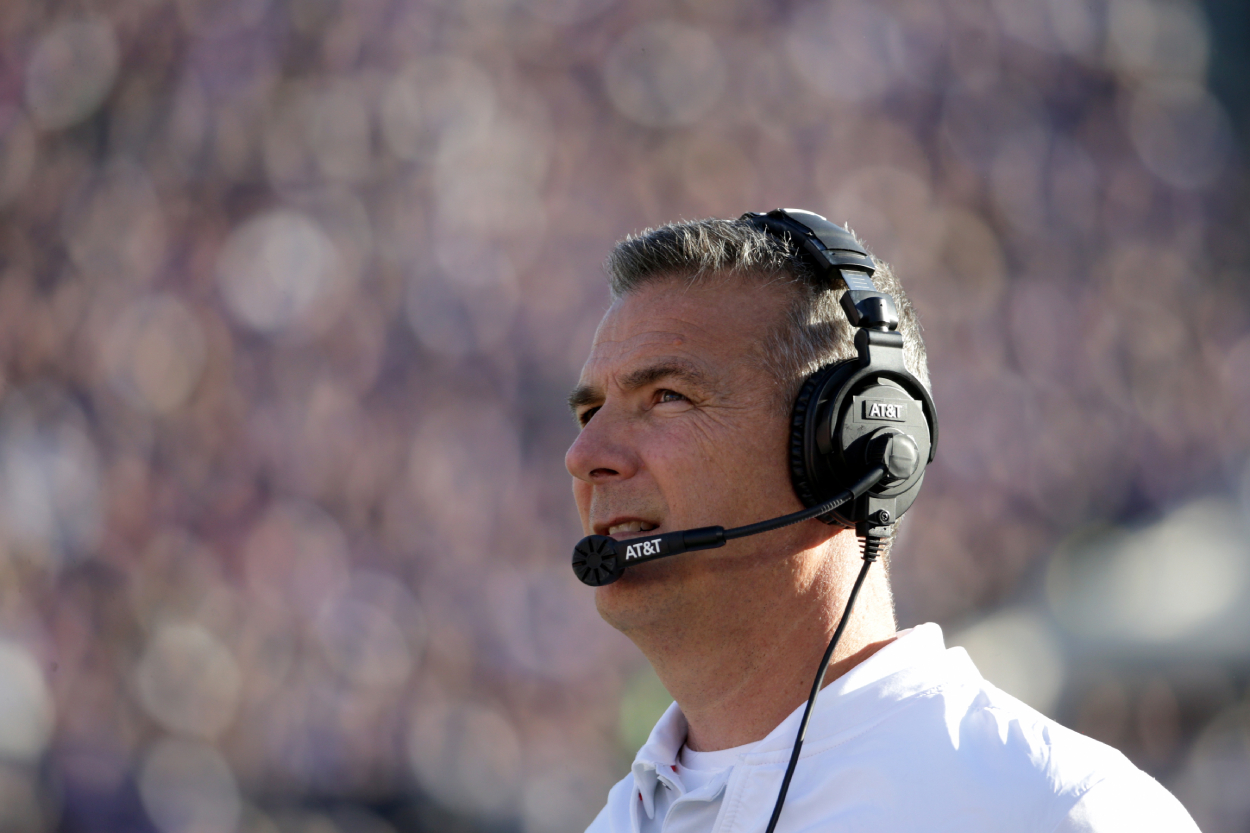 With these allegations against Doyle coming out just this summer and with the severity of the allegations — especially during a time where there has been heightened racial tension following George Floyd and Breonna Taylor's killings and a divisive presidential election — Meyer has recently received a ton of backlash.
"Urban Meyer's hiring of Chris Doyle is an example of why I praised Bruce Arians for the diversity of his staff," ESPN's Ryan Clark tweeted. "It's more than ok to be accused of racism and bullying of college student athletes because as Urban said he's 'known Chris for close to 20 years.' Get mad. Don't care."
Additionally, Dan Wolken of USA Today wrote, "Out of the hundreds of people qualified to run a sports performance department for an NFL team, you couldn't find someone who hadn't been accused of telling a Black player at Iowa he would get sent back to the ghetto?"
What doesn't help Meyer's case is that many people don't trust him. This is due to the fact that Ohio State and Florida both faced scandals while he coached those programs. Now, he is already making questionable decisions in the NFL.
Meyer already had a tall task ahead of him of trying to turn the Jacksonville Jaguars around. Now, he has already made it harder on himself by making this questionable hire.
Stats courtesy of Sports Reference