Urban Meyer Just Said Something That Should Terrify Ohio State Fans
With professional sports finally returning, the future of college sports in 2020 is still in the air. College football typically starts near the end of August or the beginning of September. However, fans still don't know what the season is going to look like this year, or if there will be a season at all. Now, a legendary coach is speaking out — Urban Meyer. In fact, he just said something that should terrify fans of the Ohio State Buckeyes.
The college football season could take place in the spring
The COVID-19 pandemic could certainly impact the 2020 college football season significantly. Conferences like the Big Ten and Pac-12 have already announced that they will only play conference games. 
Because of this, many people wonder if the college football season should just be moved to the spring. 
"To me, this becomes, 'Do you think [playing in the spring] is doable?' and I personally do," Oklahoma head coach Lincoln Riley said, via OUDaily.com, according to ProFootballTalk. "I do believe you can adjust your schedule. You'd have to adjust your schedule to give players plenty of time off to get their bodies back. … But I think the people who say it's not doable, in my opinion, just don't want to think about it. I just think it would be unwise to take any potential option off the table right now, and I think it would be very difficult to say that the spring's not a potential option. I, for one, think it's very doable."
With the NFL draft typically taking place in the spring, though, some wonder if top prospects would even play for their school if the season were to take place in the spring. Why would they want to risk getting injured instead of prepping for the draft and their future? 
This would affect schools like Ohio State greatly. They had three players selected in the first round of the 2020 NFL draft.
Urban Meyer said something that should terrify Ohio State fans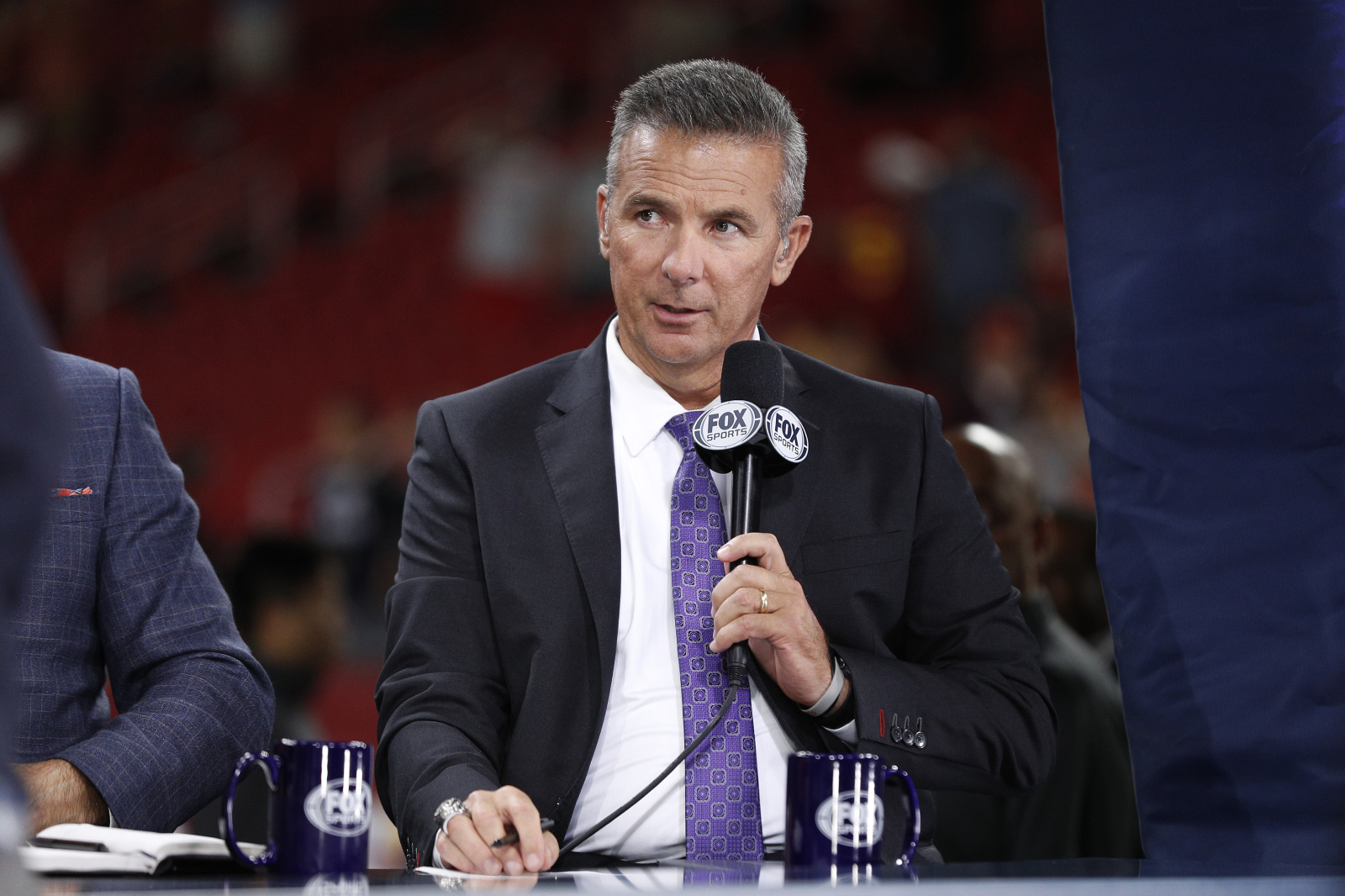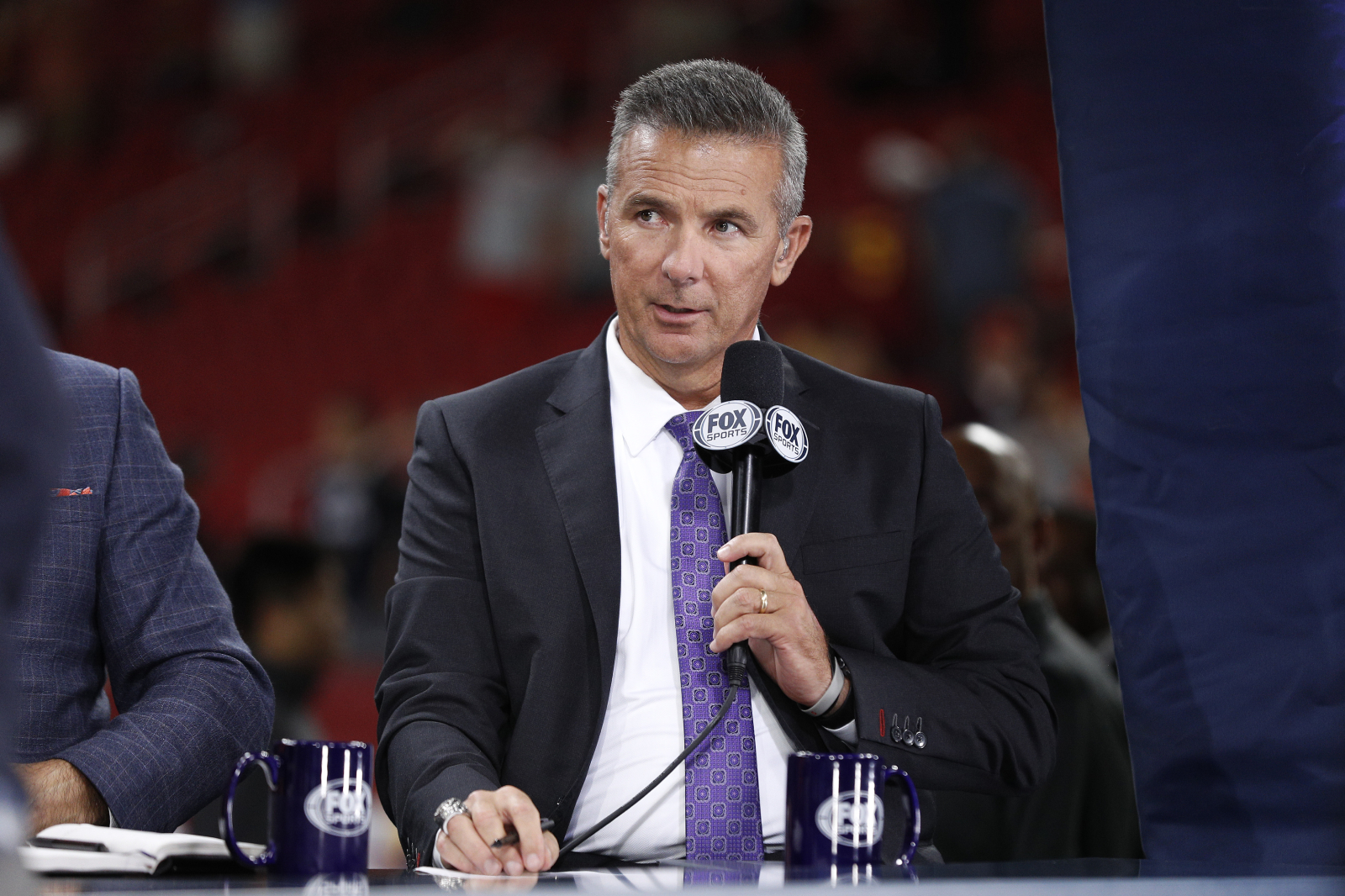 Former Ohio State coach Urban Meyer recently said that, if the college season is moved to the spring, he doesn't know if he'd recommend playing the season to a player that is already a top NFL prospect.
"It'd be hard for me not to advise them and tell them to play," Meyer said, according to Yahoo Sports. "To play in spring and then go play in OTAs in the National Football League, that's not fair."
Meyer, of course, does not have to worry about this as he is no longer coaching.
"If you have a chance after you fulfilled your commitment to a university to go and earn a living playing football," Meyer said, according to Yahoo Sports, "I don't know if I'd advise a guy to play a spring season before going to the NFL draft."
Urban Meyer's message is not what Ohio State fans want to hear
Top prospects electing not to play in the spring season would be horrible for programs like Ohio State. According to Sporting News, the Buckeyes have four players on the top 50 big board for the 2021 NFL draft, and two in the top 10, including quarterback Justin Fields and cornerback Shaun Wade. 
Fields is a favorite for the Heisman Trophy in 2020 as he threw for 3,273 yards, 41 touchdowns, and only three interceptions in 2019, per Sports Reference. His stellar play ultimately led the Buckeyes to the College Football Playoff.
In addition to Ohio State, other programs that would be hurt by this would be schools like Clemson, who has three players in Sporting News' top 50, — including quarterback Trevor Lawrence — and Alabama, who has nine players in the top 50.
It will be interesting to see what happens with the 2020 college football season. For the sake of Ohio State fans, hopefully something is figured out for the fall.
Like Sportscasting on Facebook. Follow us on Twitter @sportscasting19.