Urban Meyer Just Realized He Hates A Certain Aspect of Being an NFL Head Coach
2021 will be Urban Meyer's first season coaching in any capacity in the NFL, let alone as head coach. The Jacksonville Jaguars most likely hired him under the assumption that the transition between the college game and the pro game would be non-existent. As Meyer has found out in his first two months on the job, this is not the case at all.
Urban Meyer throws a tantrum about NFL free agency
Meyer and the Jacksonville Jaguars have made some noise in free agency this season. So far, they've signed running back Carlos Hyde, wide receiver Marvin Jones, and cornerback Shaquill Griffin, among others. The Hyde signing is notable because Hyde once played for Meyer at Ohio State.
For Meyer, however, the Jaguars' free agency splurge hasn't come without some growing pains. He has had to get used to the "legal tampering period". This is when, for a 52-hour period starting March 15th at noon, unrestricted free agents can enter preliminary negotiations with any other team. The NFL introduced this in 2013 to discourage tampering.
Urban Meyer, still used to college-style recruiting, doesn't like the idea one bit.
"To answer your question, that was awful, and I don't believe it should be that way," said Meyer, per CBS Sports. "Not when you're making organizational decisions. I'm not sure how that rule came about, but to me that's not good business."
Urban Meyer has learned some harsh lessons in the NFL
This isn't the first bump in the road that Urban Meyer has had in the NFL.
On February 12, less than a month into his tenure with the Jaguars, he hired former Iowa Hawkeyes assistant Chris Doyle as the team's director of sports performance. The announcement met with serious backlash from all parties. Doyle had already left the Hawkeyes shortly before the 2020 season amid allegations of racist abuse.
This hire was not a good look for either Meyer or the Jaguars organization. It was bad enough that NFL teams had taken heat for going out of their way to not hire black head coaches. Thankfully, Doyle saved Meyer the trouble by resigning after only a day.
"Chris did not want to be a distraction to what we are building in Jacksonville," said the Jaguars in an official statement, per ESPN. "We are responsible for all aspects of our program and, in retrospect, should have given greater consideration to how his appointment may have affected all involved."
The Jacksonville Jaguars could be looking at a bad omen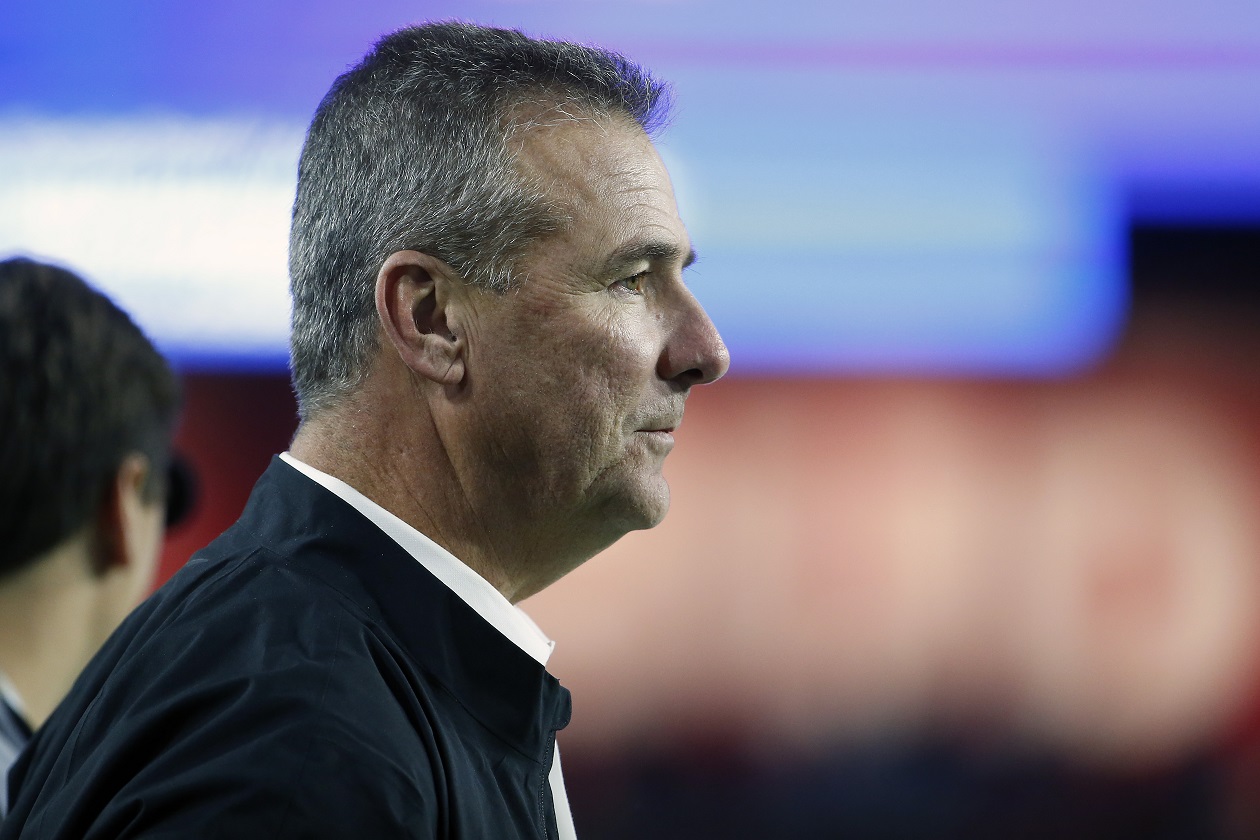 As mentioned above, the Jaguars hired Urban Meyer purely on the basis of his college success, while ignoring coaching candidates who arguably had more pro qualifications. If recent NFL history is any indication, this could be trouble.
Nick Saban has won seven national championships — one with LSU and another six with Alabama. Between those two stints was an unsuccessful and controversial two-year run as head coach of the Miami Dolphins. He's far from the only successful college head coach to bomb in the pros. Lou Holtz, Dennis Erickson, and Steve Spurrier are just some of the others.
It's not a stretch to suggest that Urban Meyer will be next on that list. After all, he's been out of coaching altogether for the last two years. He's spent those years holding a microphone instead of a clipboard. It remains to be seen whether or not his skill has faded over that time.