Urban Meyer's Bizarre Decision to Trade Away a Cheap Backup QB Came Back to Haunt Him
Urban Meyer's first few months with the Jacksonville Jaguars were a complete rollercoaster of emotions — and that may be putting it lightly. Between off-the-field incidents and faulty coaching practices, Meyer failed to comfortably ease himself into life as an NFL head coach. He was caught up in constant controversies left and right, making the Jaguars' first few games a significant challenge.
One of Meyer's more confusing roster moves got swept under the rug amid all the chaos. He traded Gardner Minshew II, a young quarterback on a cheap contract, to the Philadelphia Eagles.
Urban Meyer's decision to trade Gardner Minshew deserves a second look
Before diving into how Minshew made Meyer look silly during his Week 13 start, it's essential to acknowledge the lack of logic the move contained way back during the offseason.
Sure, the Jaguars were planning to move forward with Trevor Lawrence as their unquestioned starting quarterback. However, that doesn't automatically mean Minshew didn't deserve to stick around as a high-upside backup. Second-string quarterbacks are becoming more and more coveted around the NFL, and Minshew is undoubtedly a good one. He had 20 starts and seven career wins under his belt with Jacksonville before being traded, despite being in his early 20s.
Add in the fact Minshew's cap hit for 2021 is only $850,000 (Spotrac), and it made minimal sense to deal him to Philadelphia in exchange for a sixth-round pick.
At the time, Meyer and the Jaguars seemed to feel Minshew would cause a distraction behind Lawrence due to his status as a fan favorite. However, this was an issue they easily could've fixed earlier in the offseason. For whatever reason, Meyer leaned into the idea of a QB battle between Lawrence and Minshew instead of naming Lawrence the starter from day one. One can reasonably argue Meyer was the one who created a sense of quarterback battle/controversy.
Minshew had a fantastic starting debut with the Eagles
Making his first start for the Eagles due to Jalen Hurts dealing with an ankle injury, Minshew impressed at every turn. He passed for 242 yards and two touchdowns, leading Philly to a comfortable 33-18 win.
It was arguably the best the Eagles' offense has looked all season long, which is a testament to the high-upside nature of Minshew's ability. He's accurate enough to hit most throws, and he's athletic enough to run and scramble when necessary.
After a performance like that, it's safe to say most teams would offer more than a Day 3 pick for Minshew's services if the Eagles were to shop him on the open market.
Urban Meyer needs to start making smarter decisions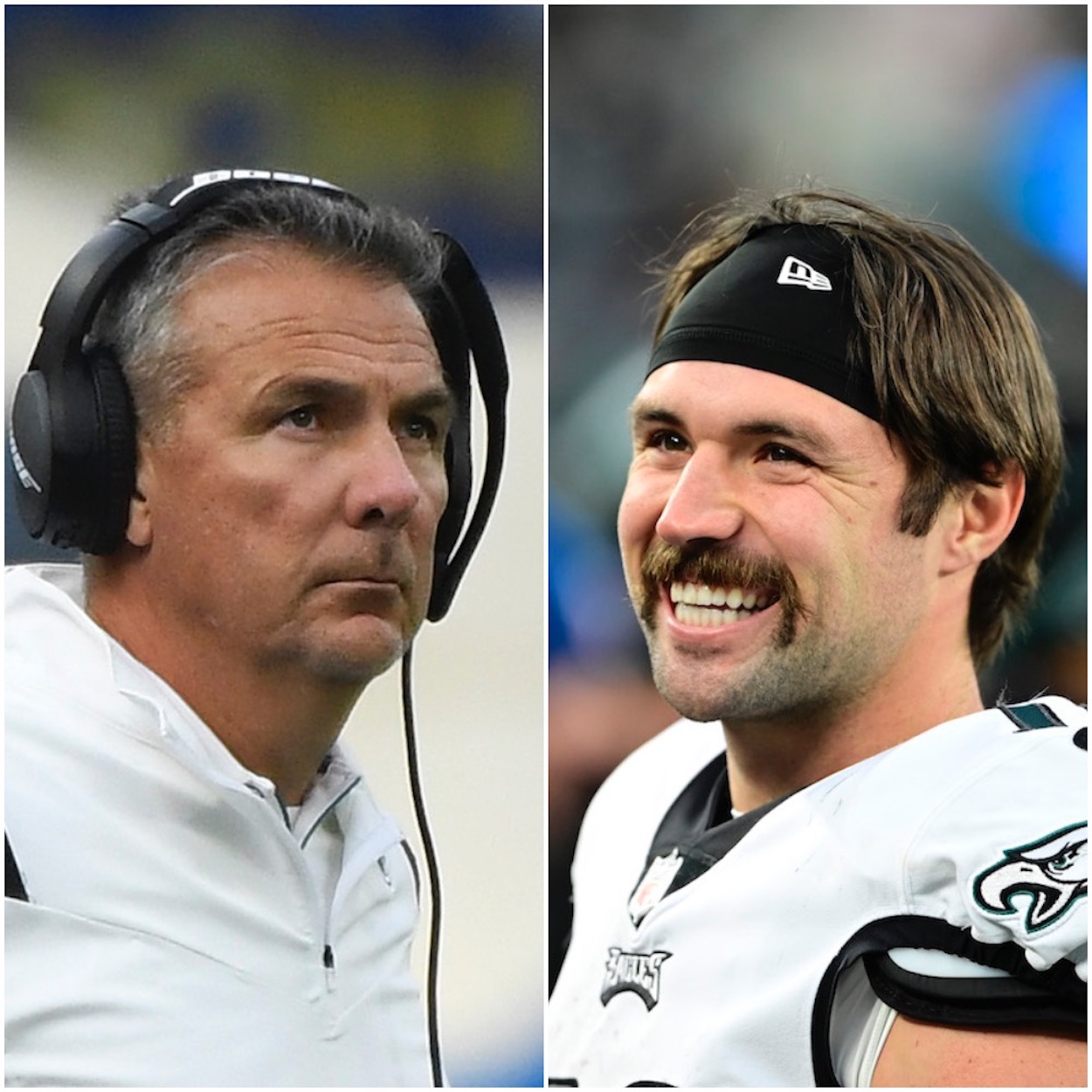 Ultimately, trading Minshew isn't why Meyer and the Jaguars are 2-10 this season. However, it's reflective of a far more significant issue.
Meyer isn't making smart decisions. In fact, one could argue he's going out of his way to make not-so-smart decisions regularly. His personnel decisions are questionable, and his ability to develop players is already coming under fire just 12 games into his Jaguars career.
In the future, Meyer and the Jaguars need to go out of their way to pursue (and acquire) young, high-upside players on cheap contracts, as opposed to dealing them away for bad draft picks. That's just how innovative teams operate in the NFL.
All stats courtesy of Pro Football Reference.