USF Quarterback Jordan McCloud Stepped up to Help Tampa Community After Protests
He may only be in college, but University of South Florida quarterback Jordan McCloud knows he can be a role model in the Tampa, Fla., community and beyond.
After recent protests relating to the death of George Floyd, an African-American man in Minneapolis, McCloud was one of several Tampa-based athletes who helped clean up the city.
McCloud and USF don't have the reputations or popularity that the athletes from the Bills or Colts did. But it is important to know who Jordan McCloud is and why he stepped up.
Jordan McCloud is the starting quarterback at USF
A standout high school quarterback in Tampa, Jordan McCloud stayed close to home and signed with USF in 2018.
McCloud chose the Bulls over schools like Colorado State, Maryland, and Oregon, according to his official bio.
After he redshirted as a true freshman, McCloud moved into the starting lineup and completed 55% of his passes for 1,429 yards, 12 touchdowns, and eight interceptions.
McCloud also scored four rushing touchdowns in 12 games.
Jordan McCloud can take a big big step forward in 2020. USF hired Clemson offensive coordinator Jeff Scott as its next head coach.
Charles Weis Jr., who helped Florida Atlantic quarterback Chris Robison to an excellent 2019 season as the Owls' offensive coordinator, now holds the same role in Tampa.
McCloud joined several NFL players in cleaning up Tampa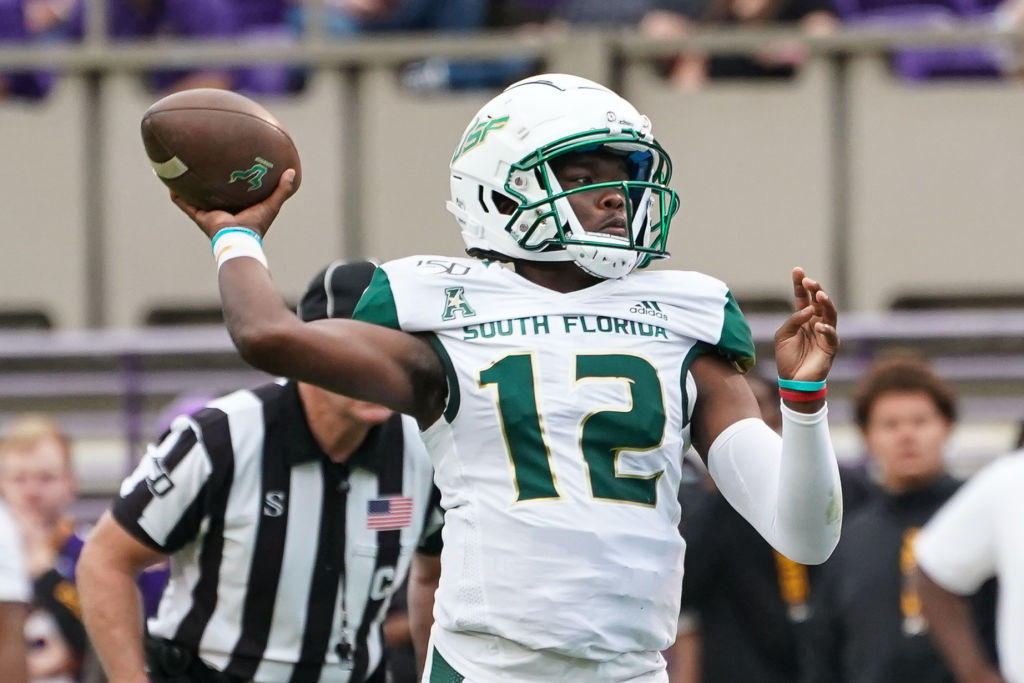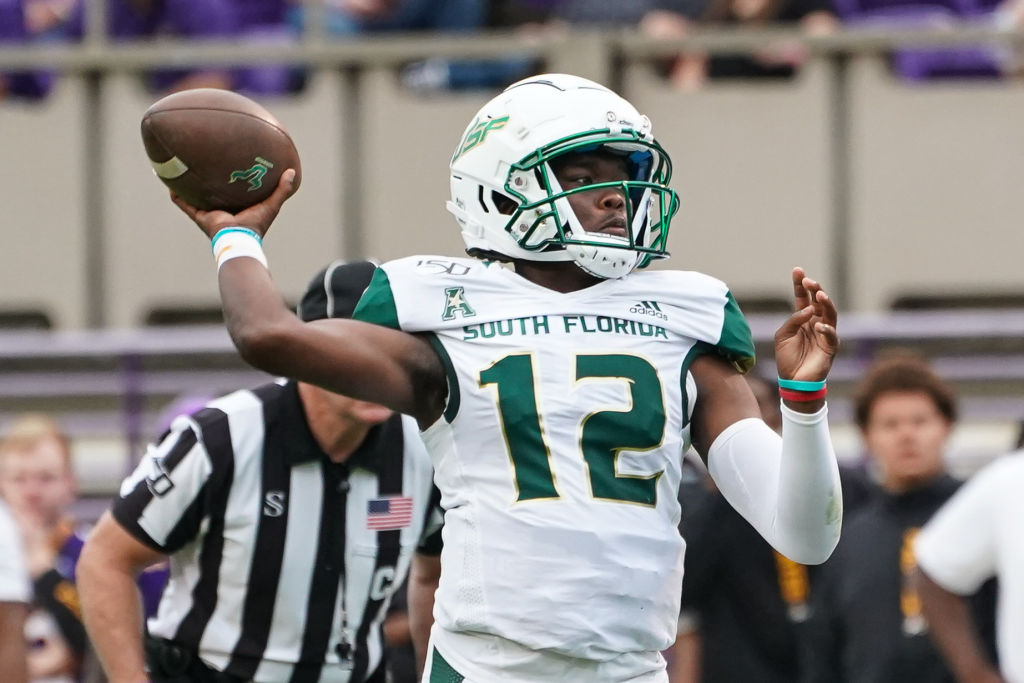 It will still be a few weeks before Jordan McCloud and the Bulls get back to business, but USF's starting quarterback found another way to give the local community hope.
McCloud joined his older brother, Buffalo Bills receiver Ray-Ray McCloud, in cleaning up the city.
Two other NFL players, Cincinnati Bengals wide receiver Auden Tate and Indianapolis Colts cornerback Isaiah Rodgers, also participated.
Nearly a dozen former local high school football standouts helped clean up, according to the Tampa Bay Times.
The group set up at Champs Store, a business near USF's campus, and spent two hours cleaning up shattered glass. The store caught fire during recent protests.
Cadi Molina played high school in Tampa and later played college football at Delta State University (Miss.). Molina told the Tampa Bay Times it was good to see so many local players give back.
"Being athletes, it wasn't really hard to move stuff and get stuff done quick. We were just trying to put some debris in a pile so it's easier to move and convenient for the city to pick up."
Jordan McCloud isn't the only athlete helping out after the George Floyd protests
In addition to speaking out on social media, many professional athletes and teams have tried physically or financially helping their local communities.
San Antonio Spurs guard Lonnie Walker helped remove graffiti from buildings in Texas. Celtics star Jaylen Brown and Pacers guard Malcolm Brogdon led a peaceful protest in Atlanta.
The Oakland Athletics donated $100,000 to the Oakland African American Chamber of Commerce and other organizations that "work tirelessly to serve the needs of the Black community."
Eventually, Jordan McCloud could join those players as professional athletes. For now, USF and the Tampa community appears thrilled at their quarterback's maturity.