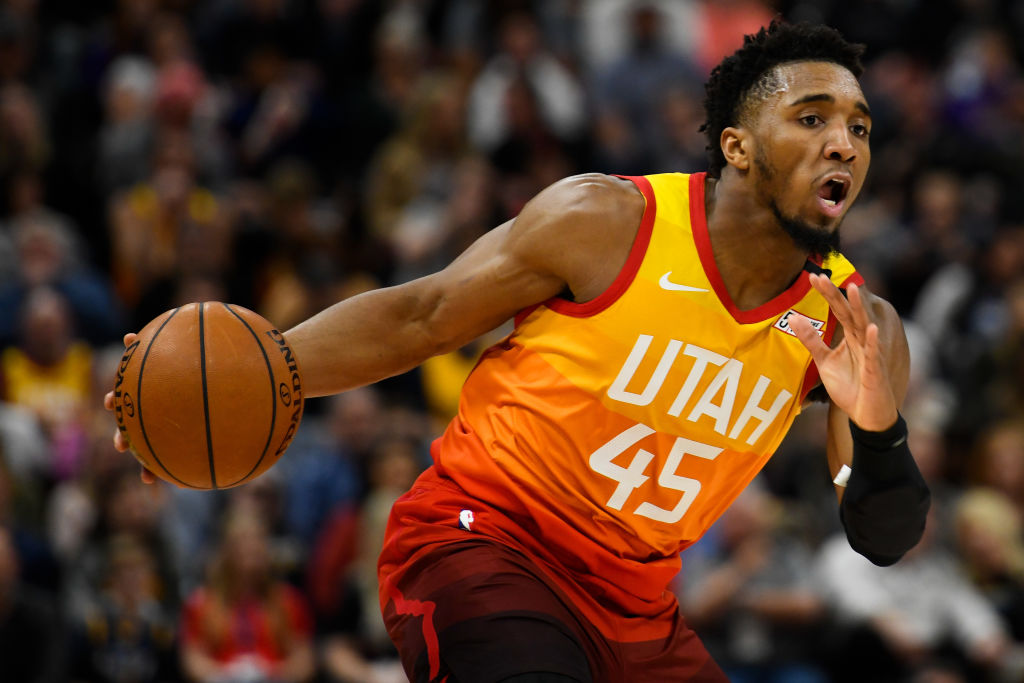 Utah Jazz Star Donovan Mitchell Tests Positive for Coronavirus
Utah Jazz guard Donovan Mitchell tested positive for the coronavirus after teammate Rudy Gobert was "careless" in touching other players.
Utah Jazz guard Donovan Mitchell has tested positive for the coronavirus, according to ESPN. The all-star guard joins teammate Rudy Gobert as Jazz players who have tested positive for the virus. The NBA suspended its season Wednesday after Gobert tested positive. What will Mitchell do now, and how is the NBA handling the coronavirus? Let's find out.
How did Mitchell get the coronavirus?
League sources told ESPN that Gobert "had been careless in the locker room" during his illness. Gobert reportedly touched other players and their belongings. A viral video captured Gobert intentionally touching media members' microphones and recorders during a press conference earlier this week.
The Athletic reported Donovan Mitchell was the only Jazz player or personnel member to test positive for the coronavirus. Fifty-eight tests were administered on Wednesday night. All but Mitchell's came back negative.
League sources told ESPN's Stephen A. Smith that Mitchell hadn't shown any symptoms of the coronavirus prior to testing positive. Mitchell was expected to start Wednesday night's game against the Oklahoma City Thunder.
"[Mitchell] was walking around looking perfectly fine, feeling perfectly fine," Smith said on First Take.
Gobert and guard Emmanuel Muiday were each ruled out of Wednesday's game because of an illness.
What does Mitchell need to do next?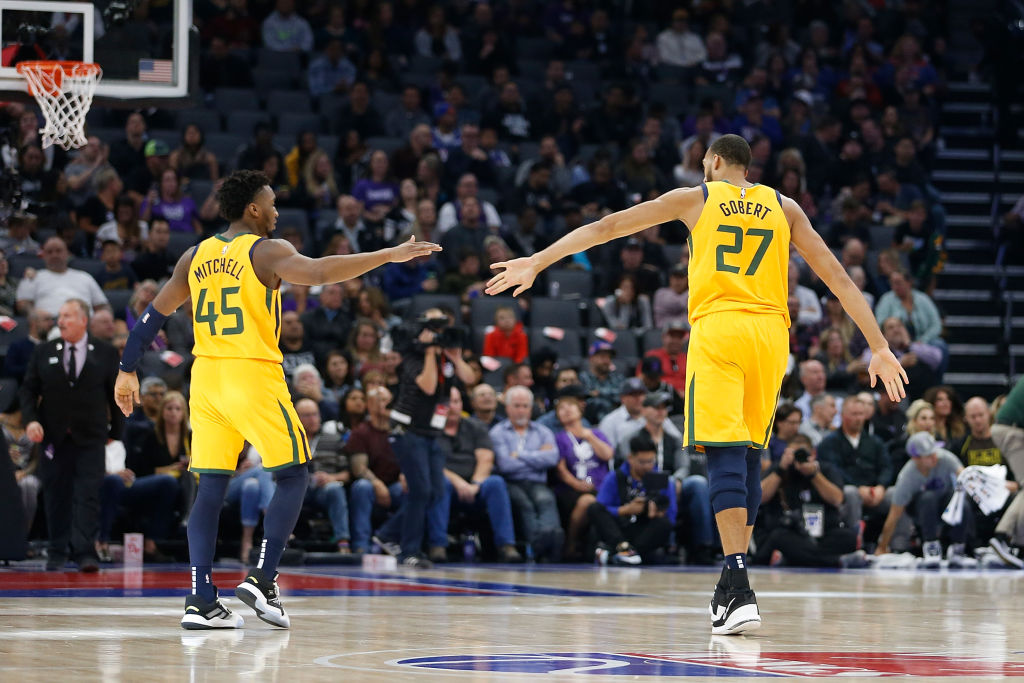 The Jazz issued a statement Thursday morning saying the team was working with the Center for Disease Control, Oklahoma and Utah state officials, and the NBA to "determine how to best move forward as we gather more information." Mitchell was not named in the release.
Players, coaches, and traveling staff members across the league have been advised to go into self-isolation for 14 days. The isolation consists of minimized contact in accordance with public health guidelines.
A 6-foot-1 guard who played collegiately at Louisville, Mitchell was named to his first all-star team earlier this year. Mitchell is averaging a career-high 24.2 points, 4.4 rebounds, and 4.2 assists in 63 games this season.
The NBA is expected to address the next steps with teams on a conference call at 3:30 p.m. ET Thursday, according to ESPN.
The Jazz aren't the only team testing for the coronavirus
Players from five NBA teams have already been told to self-quarantine after Gobert tested positive. Utah played the Cleveland Cavaliers, New York Knicks, Boston Celtics, Detroit Pistons, and Toronto Raptors over the last 11 days.
"Out of an abundance of caution, members of the Raptors traveling party have been tested for the virus," the Raptors said in a statement. "We await those results."
The Oklahoma City Thunder announced that fans who attended Wednesday's game do not face a health risk.
Nebraska men's basketball coach Fred Hoiberg tested negative for the coronavirus. Hoiberg was rushed to the emergency room after leaving Wednesday's Big Ten Tournament game against Indiana with the flu.