The Utah Jazz's 4-Game Skid Highlights Rudy Gobert's Underrated MVP Candidacy
The Utah Jazz never seem to get the respect they deserve. The same can be said about center Rudy Gobert's MVP candidacy if the last four games are any indication.
Utah is arguably the most balanced team in the NBA, ranking first in offensive rating and second in net rating. The Jazz's success on both ends makes them a legitimate title contender. However, that balance has gone out the window with Gobert in health and safety protocols.
The team's recent losing streak demonstrates Gobert's value to the team, which in turn speaks to his MVP credentials.
The Jazz have lost four straight with Gobert in health and safety protocols
Rudy Gobert entered into the league's health and safety protocols on Jan. 6. With the Stifle Tower sidelined, the Jazz are just 1-4 in their last five games and have lost four straight.
According to NBA.com, the Jazz rank 28th in net rating (-13.7) and dead last in defensive rating (123.2) during the four-game skid. Those are rather ugly numbers.
It goes without saying that team defense figures to suffer when a three-time NBA Defensive Player of the Year is absent from the rotation. But the Jazz have also lost quite a bit of oomph offensively.
Utah's 109.5 offensive rating ranks just 19th in the past four games. It's also well below the NBA-best 116.7 offensive rating the Jazz have for the season.
Head coach Quin Snyder's team misses Gobert tremendously on both ends. It's worth taking a closer look at just how much he means to the Jazz.
Gobert has tremendous two-way value
Rudy Gobert doesn't dazzle with his scoring ability. He averages 15.5 points and isn't exactly a technician on the low block. However, he plays a significant role in Utah's offensive success.
The Jazz don't run a ton. They rank 14th in pace. But when they do get out on the break, the Frenchman does a terrific job of running the floor. The Jazz score 1.48 points per possession when Gobert is in transition, per NBA.com. He's that much more valuable in pick-and-roll.
Utah is one of the best pick-and-roll teams in basketball, primarily because of Gobert's value as a screener. It scores 1.25 points per possession with the 29-year-old as the roll man.
Gobert also leads the NBA in screen assists by a fairly wide margin. Does he deserve credit for setting a pick, only for Donovan Mitchell to euro step his way past defenders for a bucket? Probably not. But he does deserve credit for giving Utah's ball-handlers that extra inkling of space because of the threat he poses rolling to the rim.
The Jazz score an additional 4.5 points per 100 possessions with Gobert on the court. He's all the more critical defensively. Utah gives up a whopping 114.7 points per 100 possessions when he sits, compared to 106.3 when he's in the game. Gobert is more than just a rim protector. He's an elite help defender who can hold his own as the hedge man in pick-and-roll, as well as being the ultimate deterrent at the rim.
Stephen Curry still leads the NBA in plus-minus even amid a rough shooting stretch, but Gobert ranks third in that category and has been every bit as impactful. Indeed, other advanced analytics also love Gobert.
Put him in the conversation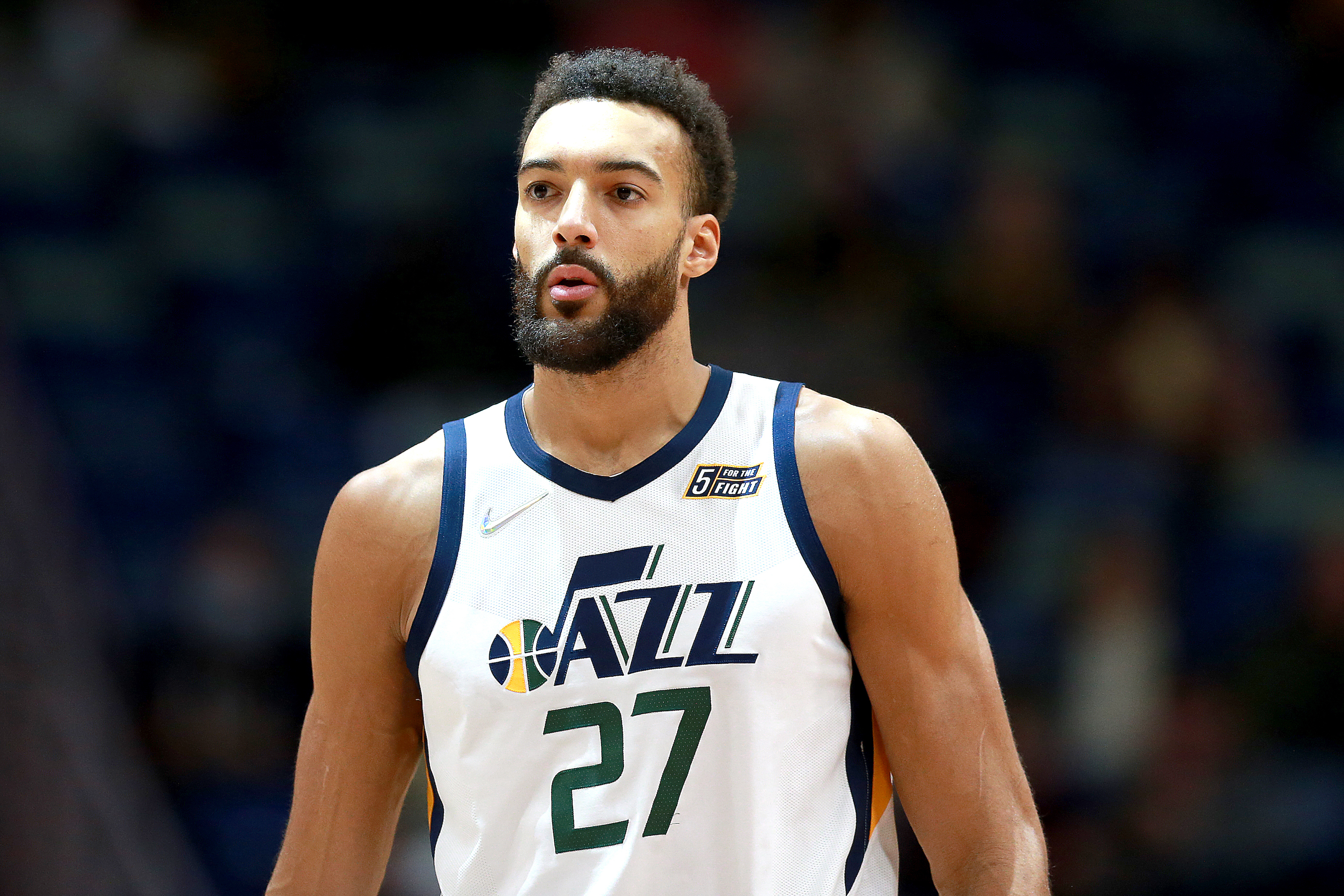 Many of the same names consistently seem to pop up in NBA MVP discussions.
Curry has long been deemed a frontrunner for the award. Kevin Durant and Giannis Antetokounmpo continue to stake their claims. Reigning league MVP Nikola Jokic also remains squarely in the conversation, though Denver Nuggets head coach Michael Malone (rightly) feels he's being disrespected.
Gobert is probably flying under the radar, too.
The two-time All-Star leads the NBA in rebounding (15.1). He ranks first in win shares (6.8) and is tied with Jokic for second in win shares per 48 minutes (.274). Additionally, Gobert ranks fourth in player impact estimate (PIE), per NBA.com. He's 10th in value over replacement player (VORP).
Gobert ranks near the top of the NBA in nearly every advanced category. He probably won't win MVP, but he at least deserves a shoutout. The Jazz's losing streak has made that much abundantly clear.
Stats courtesy of Basketball Reference unless otherwise noted.