Utah State Football Coach Just Made a Big Mistake With His Opt-Out Comments
The NCAA football programs initially had divided responses to COVID-19. Some conferences postponed the season, but eventually, all major conferences chose to move forward. During the uncertainty, players and coaches made statements. In particular, Utah States' football coach, Gary Anderson, shared a controversial stance on how his program was dealing with the 2020 season. 
A questionable policy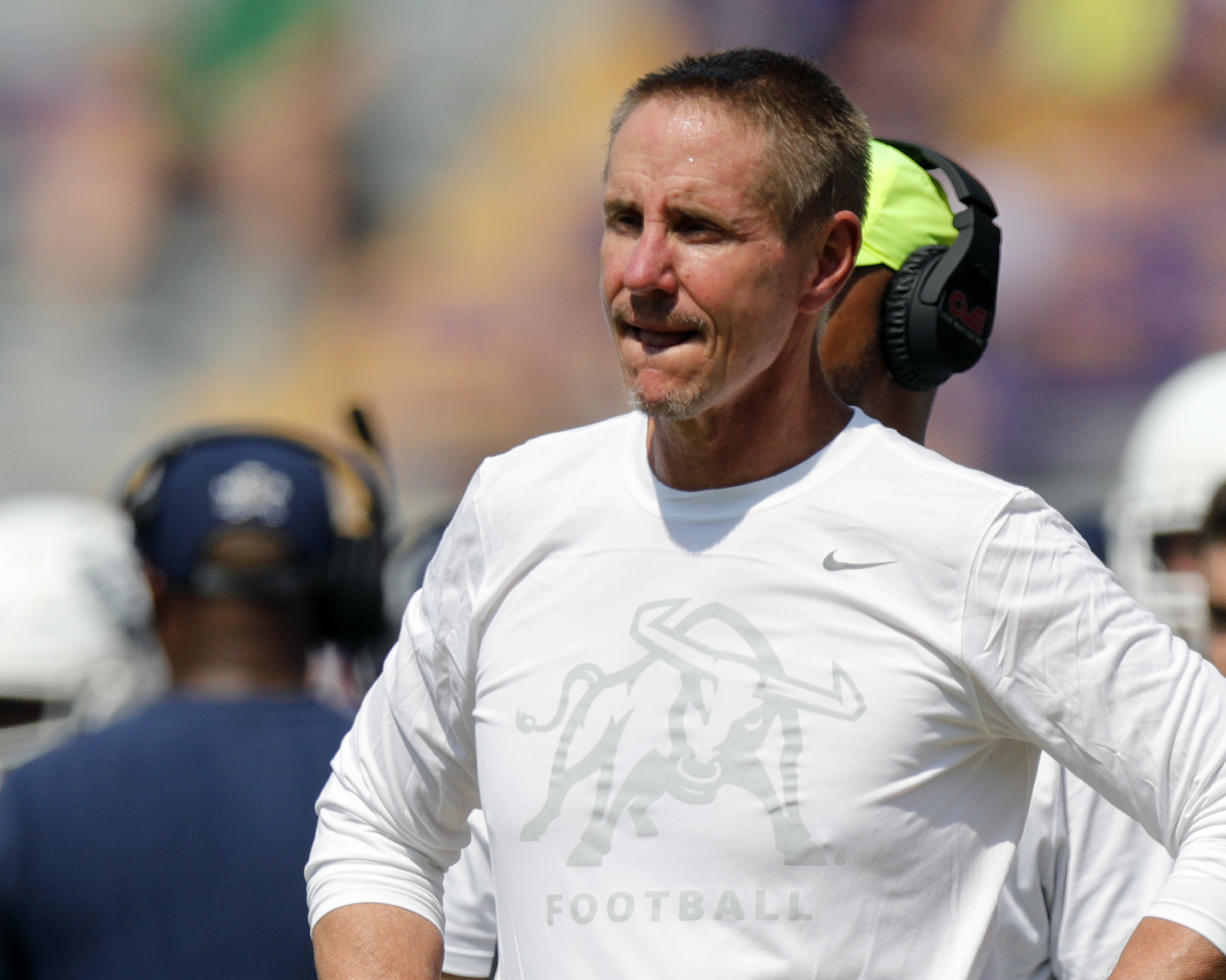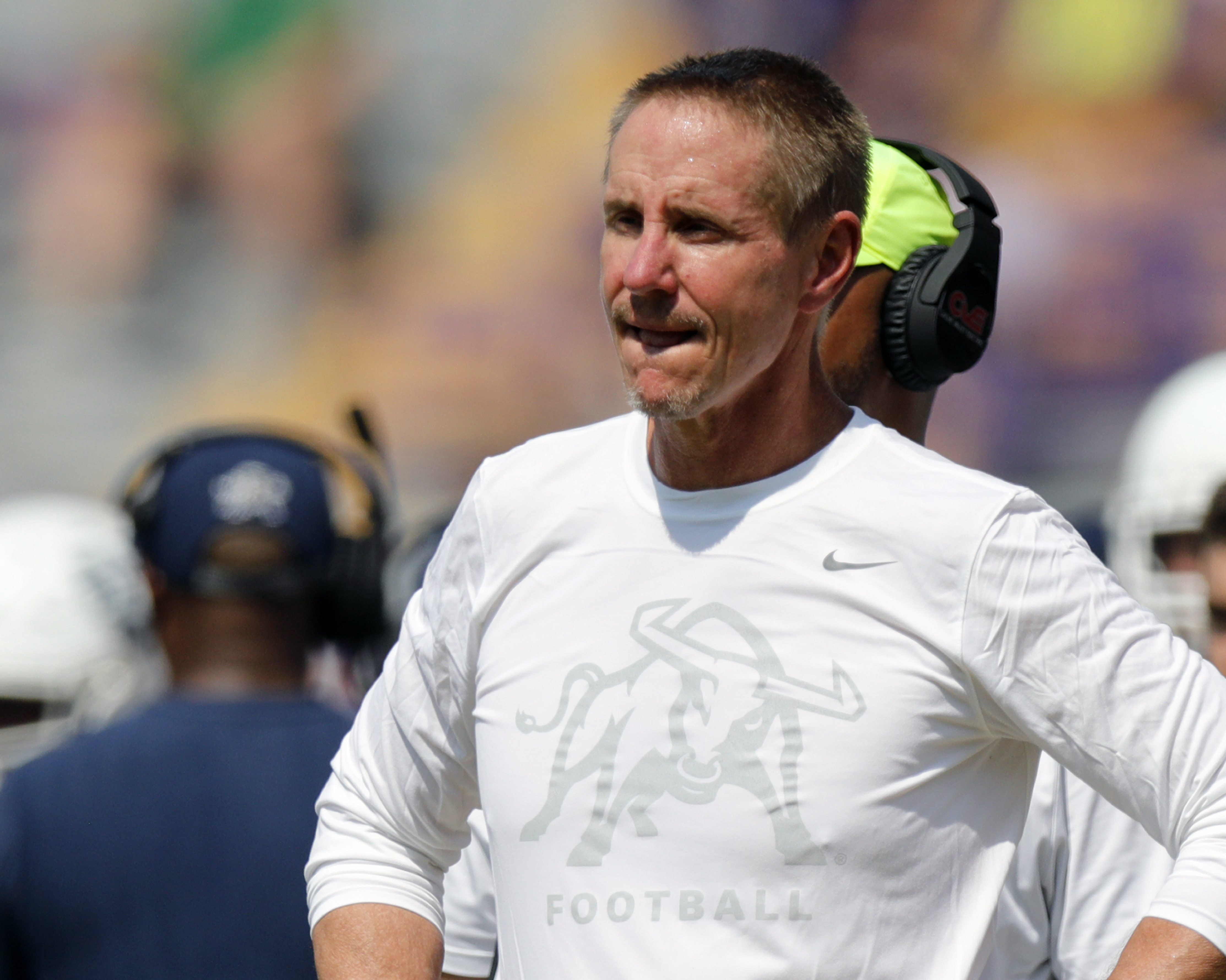 Utah State's football program has produced quality talent. Most recently, the Green Bay Packers drafted Utah quarterback Jordan Love. The competent coaching staff obviously nurtures great talent. Head coach Gary Anderson leads the Aggies football team.
The experienced coach has earned a long list of accolades over his career. The Nike Coach of the Year website reports that he's won 12 bowl games and become the WAC Coach of the Year. His passion for football is palpable. Perhaps that is what led him to his outspoken response to covid and its effects on his program.
When asked about players opting out of the 2020 season, reports CBS Sports, Anderson told the Salt Lake Tribune, "At least in our program, we don't have an opt out. And it's not an option, If you opt out, you're not with us."
The NCAA's COVID-19 policy
Unfortunately for Anderson, it is not an option for his program to not allow opt-outs. In August, the NCAA passed guidelines for student-athletes concerning the pandemic. The board issued a waiver that allows all students, whether they play this year, an additional year of eligibility. They also mandated that all student-athletes have their scholarships honored even if they are not playing.
Furthermore, they mandated that all student-athletes have the option to opt-out of current seasons if they feel concerned about COVID-19. The NCAA feels so strongly that they implemented a phone line to report any policy violations.
NCAA President Mark Emmert said, "Our decisions place emphasis where it belongs — on the health and safety of college athletes. Student-athletes should never feel pressured into playing their sport if they do not believe it is safe to do so. These policies ensure they can make thoughtful, informed decisions about playing this fall."
Gary Anderson tries to clarify his comments
Obviously, the NCAA has more say in how the coronavirus pandemic is handled than any individual coach. But that doesn't mean everyone agrees with the guidelines. Initially, when Anderson was asked to clarify his statements, he declined. The coach said he "did not feel comfortable responding to a request to clarify his comments."
After a lot of backlash, Anderson eventually decided to address his controversial comments. He explained that he did not mean to use the word "policy." He went on to explain simply none of his players chose to opt-out of the 2020 season. He claims he misspoke and chose the wrong words.
The head coach stated that everyone in the program understood that they were fully supported if they chose to opt-out of the season. Of course, after initially choosing not to address the comments, his current claims are questionable. Despite the controversy, the Aggies have begun their season with all of their players playing the season out.