Utah's Morgan Scalley Just Learned There's No Statute of Limitations in College Football
Morgan Scalley just joined the club of college football figures paying for past incidents involving inappropriate and racist language.
Scalley, a former Utah standout and the school's defensive coordinator, received an indefinite suspension after the school learned he included a racial slur in a text message.
Scalley, who is white, learned the same message Rocco Carley and Pat Narduzzi did: There are no statute of limitations in college football.
Morgan Scalley is a Utah legend
Morgan Scalley defined Utah football for a generation of Utes fans. He played at Utah from 2001-04 and won the 2004 Mountain West co-Defensive Player of the Year.
Scalley joined Utah's coaching staff when his playing days ended. He's spent the last 14 seasons at his alma mater and has held the defensive coordinator role since 2016.
Scalley finished last year as a finalist for the Broyles Award, which honors the top assistant coach in college football. Utah allowed only 269 yards and 15 points per game in 2019.
Scalley said a racist slur in a text message back in 2013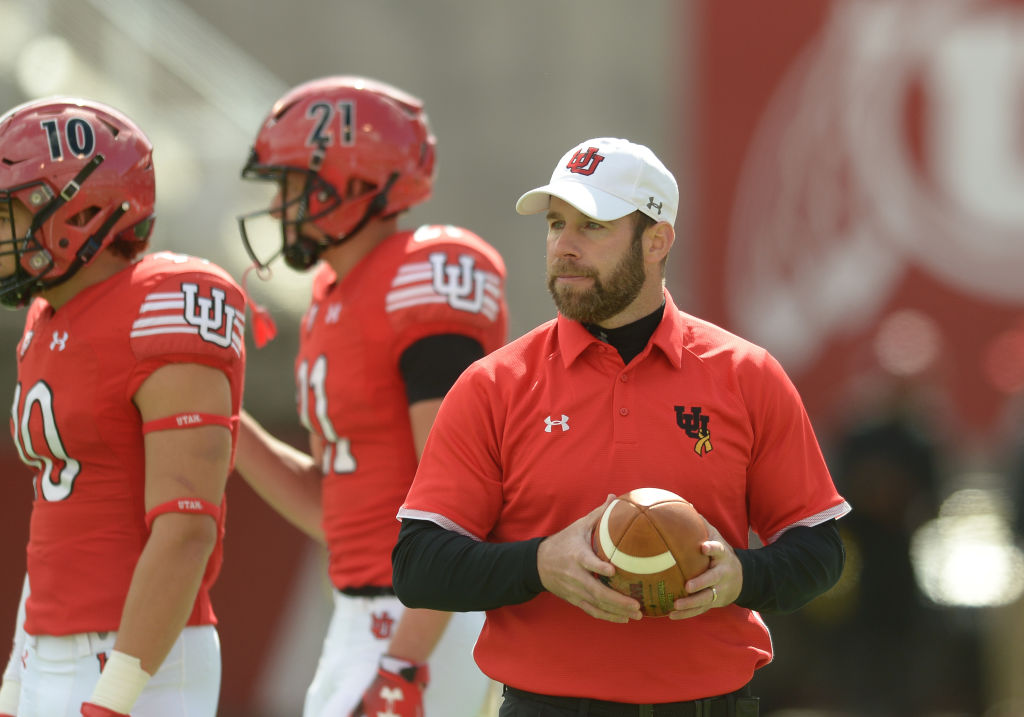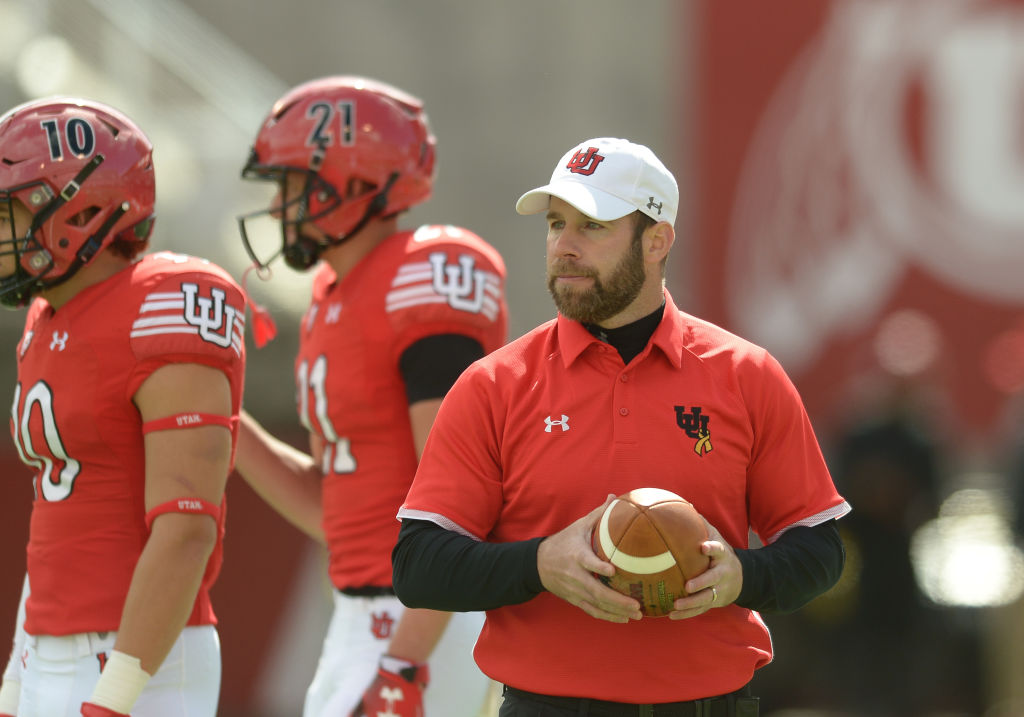 Morgan Scalley's newest problem has nothing to do with getting players back to campus for voluntary workouts.
In a now-deleted tweet, a Twitter user named Dani Mosley accused Scalley of using a racial slur in a text message he sent a recruit. Mosley said Scalley once said he was able to "recruit 4 n—-."
Utah suspended Scalley with pay after they confirmed the message was sent in 2013. The school issued a statement containing comments from Scalley, who admitted to a "terrible mistake."
"Immediately after sending it, I apologized to the recipient and his family. I am also heartbroken over the potential breach of trust with my fellow coaches, and with the young men in our program, both past and present."
Utah announced plans to work with an outside law firm to determine if the 2013 text represented an isolated incident or is part of a bigger problem.
Morgan Scalley learned there's no statute of limitations in college football
Morgan Scalley is a white man. He had no reason or justification for using the racial slur that he did and Utah, accordingly, punished him.
The word Scalley used is a horrible word, just like what Rocco Carley said years before he played at Oregon State.
With that said, figures across the sports industry need to pay attention. If a school punished a prominent coach for a message he sent seven years ago — one he claims he immediately apologized for — then no one is safe from their previous comments.
A heartfelt apology will only go so far now. Scalley sent the racist text in 2013, a time when college football still used the BCS system to determine its national championship game.
Former Utah defensive back Ryan Lacey alleged Scalley called him a racial slur in 2008. When Lacey confronted Scalley about the comments in 2013, Lacey said he received a "half ass apology" that sounded more like an excuse.
Lacey ended the tweet with a point worth remembering. He believes Scalley is a "great coach, but needs to be a better [m]an."
The easy answer is people, regardless of their occupation, need to make smarter choices with what they say. That sounds simple enough.
If that remains a challenge, people need to keep another note in mind. The internet is forever and what you say, even if you apologize seconds after it leaves your mouth, can haunt you forever.