Valtteri Bottas Not Giving Up on 2021 Despite Leaving Mercedes GP at the End of the Season
Finnish racing driver Valtteri Bottas is entering a new phase in his career. In 2022, Bottas will be leaving the Mercedes GP team and heading across the paddock to Alfa Romeo. Once there, he will partner with Chinese rookie Guanyu Zhou and attempt to make Alfa Romeo more competitive on the grid.
Bottas is now in the unenviable position of racing the remainder of the 2021 Formula 1 season with a team that no longer wants to retain his services. It would be easy to become disenchanted and lose motivation, and Bottas has seemingly displayed that several times this season. But the 10-time Grand Prix winner says he is ready, willing, and able to help Mercedes and teammate Lewis Hamilton win it all this season.
A parting gift in the form of a Constructors' Championship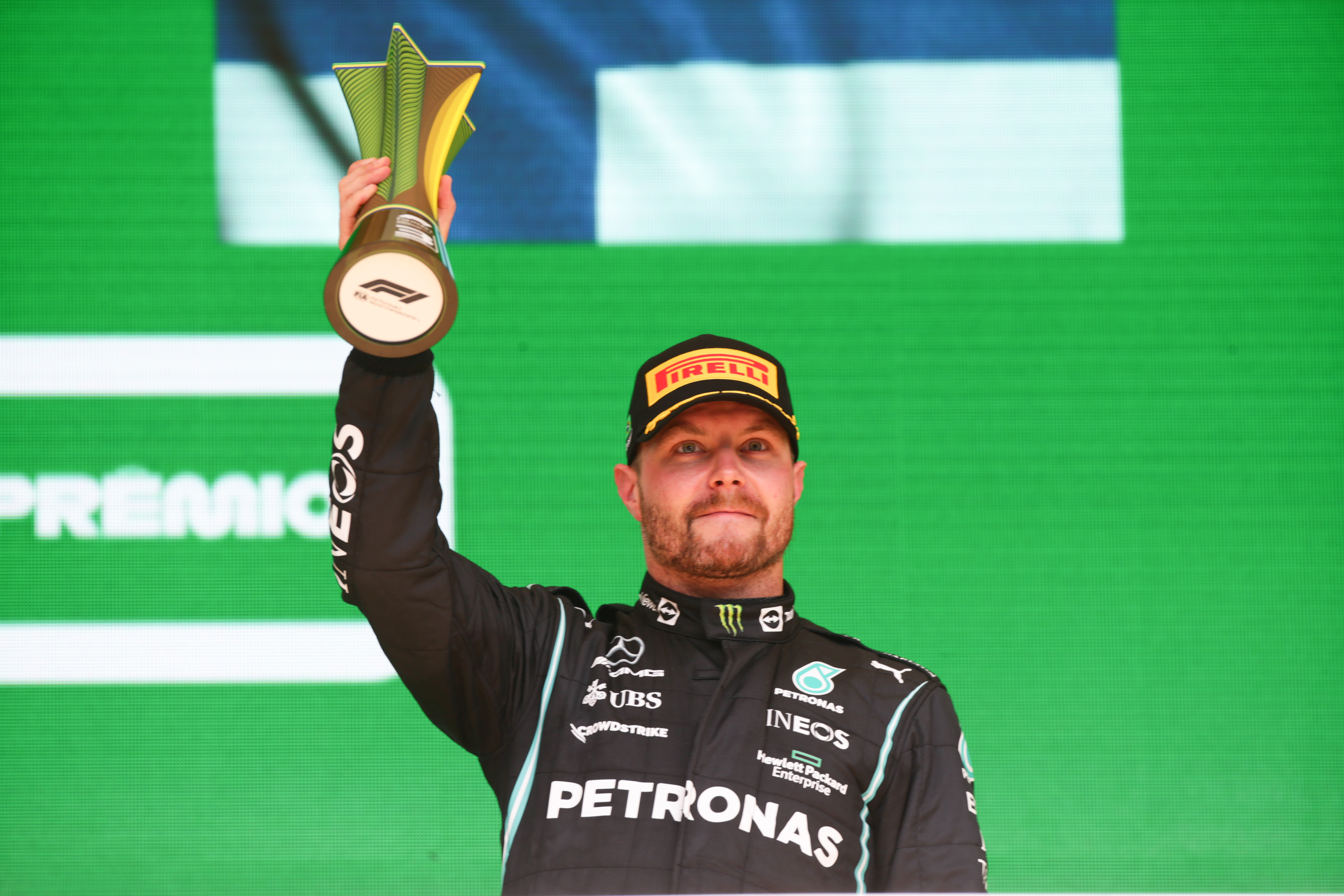 Valtteri Bottas joined the Mercedes GP team in 2017 after Nico Rosberg famously retired immediately after beating Lewis Hamiton to the 2016 World Championship. The pair have won the Formula 1 constructors' championship for Mercedes GP every year since Bottas joined.
Despite heading to another team, Valtteri Bottas wants to leave Mercedes on a high by giving them the constructor's championship and helping Hamilton win his record-setting eighth drivers' championship.
Speaking with RacingNews365.com, Bottas says, "It is an important thing for me. Even though I know I'm leaving. I'm still not giving up on any goals and what we have for this year.
"A fifth [constructors' title] together in a row would be something really special to be a part of. Would be better than four, so that's definitely a goal, and it's also a motivation for me to keep pushing."
The fight between Red Bull Racing and Mercedes GP is on with two races to go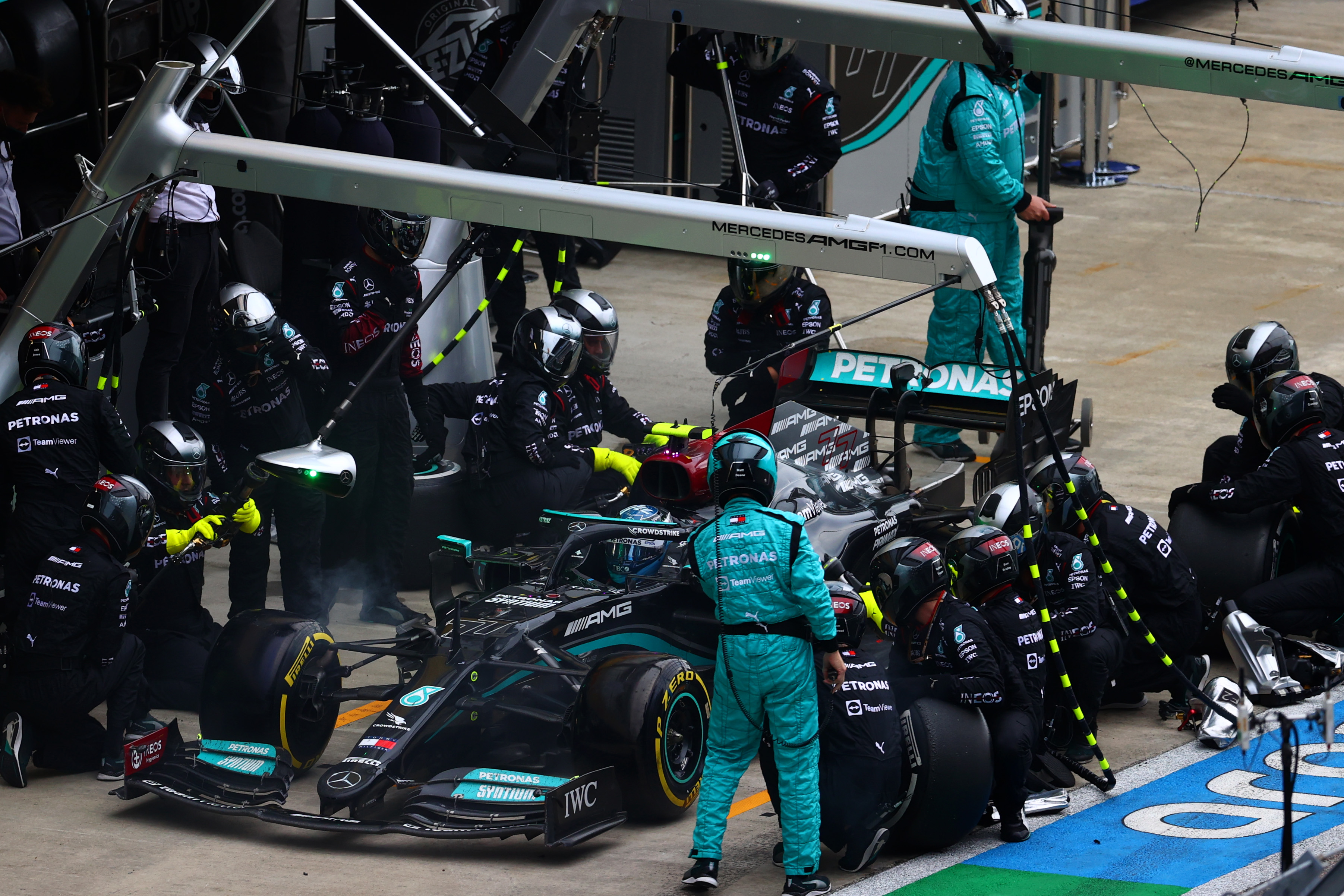 Mercedes GP has a scant five-point lead in the championship over Red Bull Racing. With two races remaining in the season, fans are in for a titanic battle between the sports two top teams. Both teams will need their drivers to finish as high up the order as possible, and in 2021 the odds favor Bottas beating Sergio Perez.
Valtteri Bottas sits third in the drivers' championship with a 13 point lead over Sergio Perez. Bottas' significant advantage is his qualifying pace. He is capable of unleashing a stunning lap on a Saturday that neither his teammate nor the two Red Bull cars can match. His weakness is racecraft and defensive driving. There have been a lot of missed opportunities in 2021 for Bottas to slow the charge of Max Verstappen and Sergio Perez.
Sergio Perez would seem to be the complete opposite of Bottas. With the Mexican star unable to muster the same Saturday qualifying performances that Bottas can. Perez has struggled his entire career with qualifying and has relied mainly on superb racecraft and tire management skills to overcome his qualifying pace deficit.
The opposite traits of Bottas and Perez make for an exciting race between the two. Bottas would expect to start in front of Perez, but Perez would expect to out-race Bottas. It's a classic tortoise versus hare situation but has no clear outcome.
No lack of motivation but a need to dig deep in the final races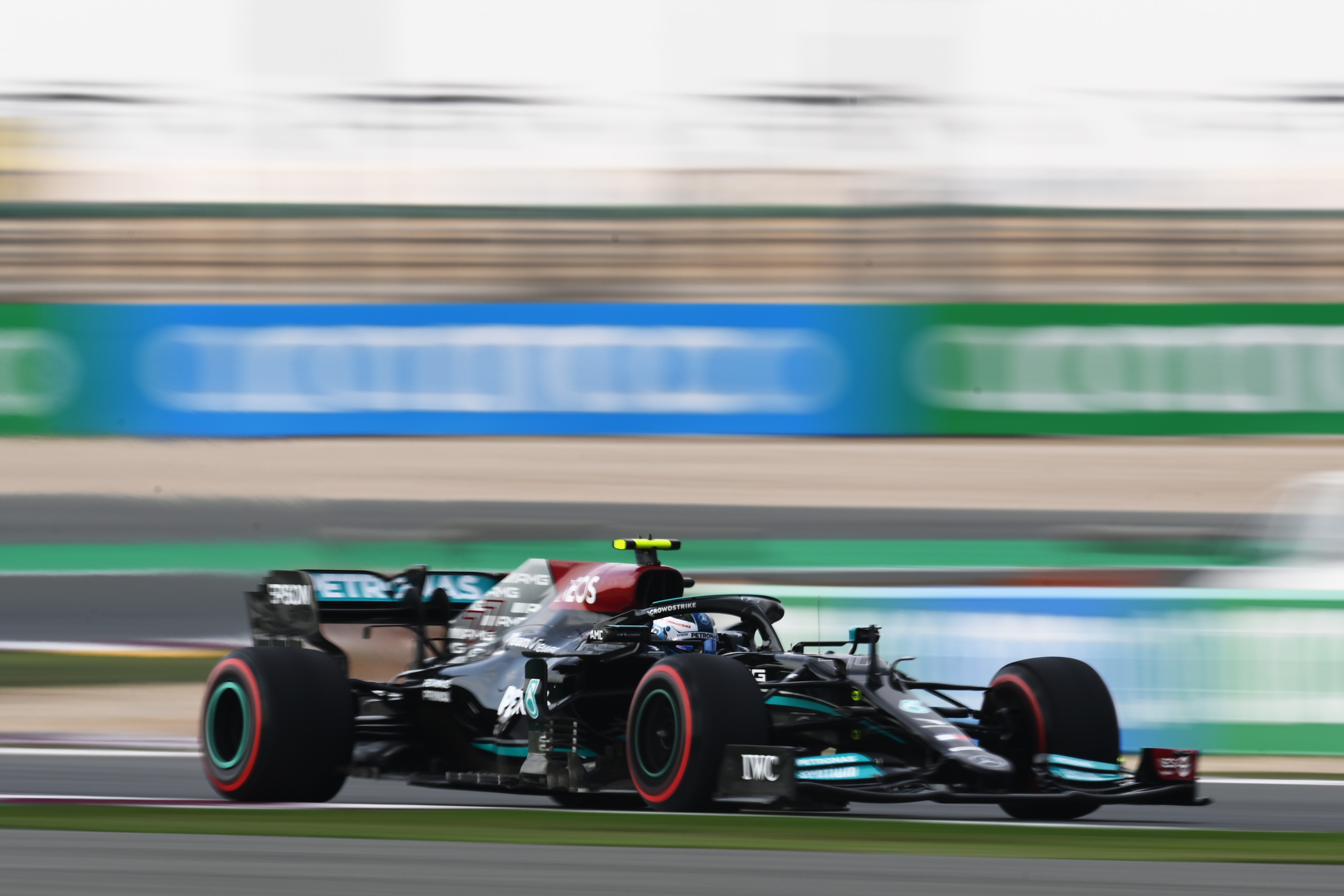 Valtteri Bottas has never really struggled for motivation when it comes to driving a Formula 1 car. Where he has struggled is in maintaining the machine-like world-class performances that Hamilton can. Lewis Hamilton rarely has a bad weekend, and when he does, he has the skills to overcome any performance deficit. Bottas, on the other hand, has rollercoaster seasons with races that are entirely forgettable and full of mistakes followed by brilliant performances that are indicative of a world championship contender.
Bottas also has a reputation for struggling when it rains. There is little, if any, danger that it will rain in the middle east for the final two races, but Bottas' struggles in the wet show a lack of confidence on low-grip surfaces. The one thing that both upcoming races will have is sand. And the sand can make its way onto the track, limiting overall grip. If the winds are high and sand makes its way onto the racing surface, Bottas could struggle with the reduction in grip and be off the pace.
If Bottas is going to keep his promise and do everything he can to deliver the championship to Mercedes, he will need to step up his racecraft. He cannot afford more mistakes, like in Mexico City, and will have to offer a stiff defense against any challengers.
Sergio Perez will be a man on a mission for the remainder of 2021. He is critical to winning the championship for Red Bull and will want to end the season on a high note. If the Mexico City version of Valtteri Bottas turns up in Saudi Arabia, look for Perez to take full advantage and muscle his Red Bull ahead of the Finn. However, if Bottas continues his run of form and displays the speed that has shut down his competition in the past, he will be a very tough man to beat.
Related: Formula 1 Driver Valtteri Bottas Endures 'Nightmare' First Lap at Sao Paulo GP, Blames Pit Stops for P3 Instead of P2