Valtteri Bottas Returning to Arctic Rally, More 'Fun' Racing on Snow and Ice
Formula 1 driver Valtteri Bottas is becoming accustomed to driving in the snow.
The former Mercedes teammate of seven-time champion Lewis Hamilton will participate in the Arctic Lapland Rally for the fourth consecutive year.
In 2020, Bottas and his co-driver placed P9; last year, P6.
Following his trend, the first-year Alfa Romeo pilot could be looking at a P3 within the Arctic Circle this year.
Formula 1 driver Valtteri Bottas becoming more familiar with rally racing
"We have improved …," Bottas said after last year's event, reported by planetf1.com. "I have become more and more familiar with the four-wheel drive and with the need to drive while listening to the navigator."
A native of Finland, Bottas said he long had been attracted to the challenge of rally racing, especially on snow and ice in altering sub-zero weather conditions.
In F1, Bottas studies and practices on the tracks. He knows the grooves.
But the Arctic Rally the track is always changing.
"It's a different challenge because when I'm on the track I know the tracks by heart, while here there is something to improvise, and even when you have an idea of the route you don't really know the conditions you will find," he said.
Rally racing is really different from other forms of motorsports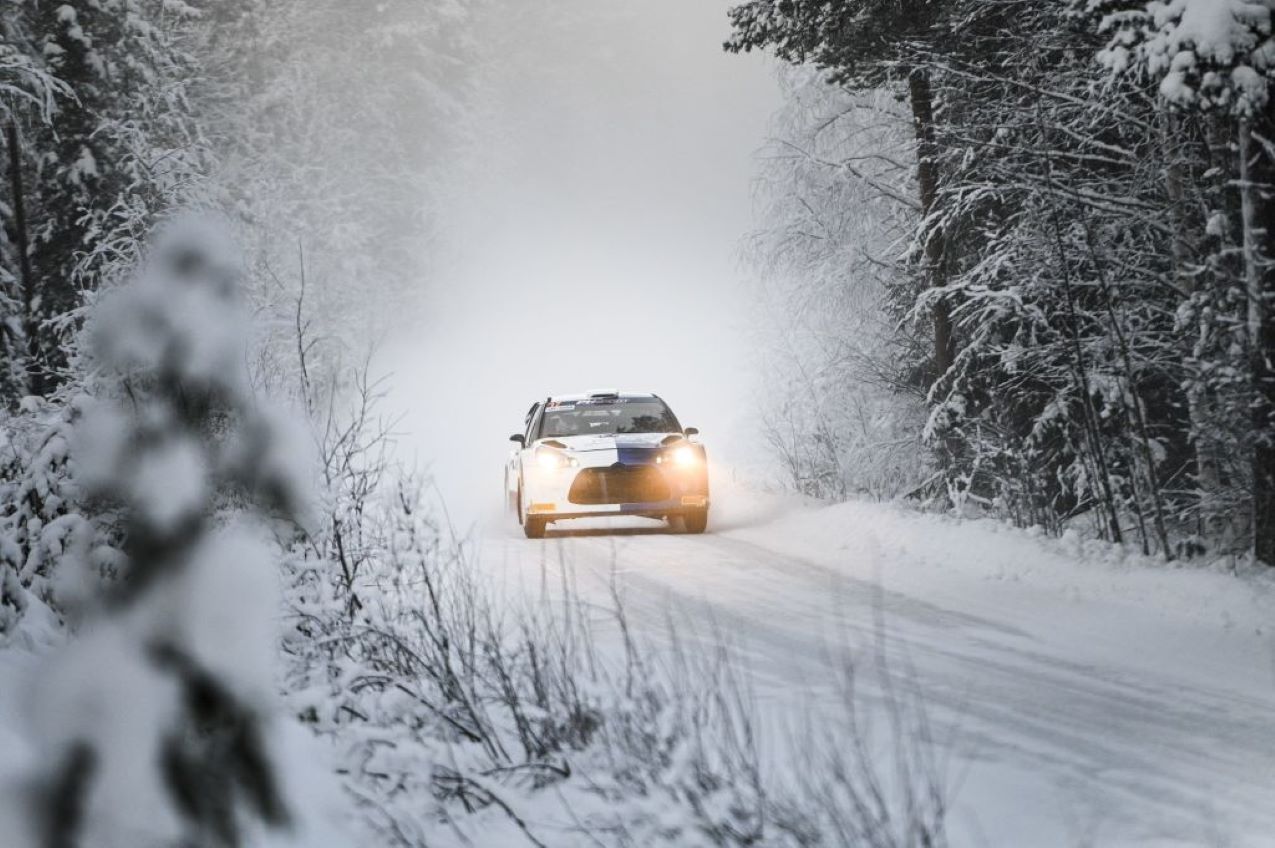 Rally racing is unique. Its similarities to most other motorsports series start and end with the involvement of a car and a driver.
Rally competitions race from one point to another along road courses shut off from public traffic. The machines are generally modified road cars, and racers compete against a time clock more than fighting other drivers for track space. Rallies are broken into segments over a number of days.
Drivers do not practice on the designated course, and a co-driver can prove to be an indispensable element of competition. Co-drivers maintain a race log and call out expected – and unexpected – obstacles like hills and turns based on race notes.
When was the last time an Arctic Fox ever wandered onto the track at Silverstone?
Timo Rautiainen was slated to serve as Bottas' co-driver. While teamed with Marcus Gronholm (1997-2007), Rautiainen evolved into one of the most respected co-drivers in the industry, compiling two World Rally Championships and about 30 rally wins.
Bottas on rally races: 'The guys there are pretty competitive, they have done it all their life' 
Bottas and Rautiainen started their two-day venture on Jan. 14. After the ceremonial start at Lordi Square, Bottas and Rautiainen were scheduled to drive more than 87 kilometers (54 miles) for the first stage and 135 kilometers (83 miles) for the second stage on Jan. 15.
Before joining Alfa Romeo, there was a point last season when Bottas considered racing rally events full-time.
"Never say never," he said. "Rally … I really enjoy it; it's good fun. Whenever I've been in a rally car, I've always been smiling, so it's good fun. But to actually make a job out of it, it could be quite tricky.
"The guys there are pretty competitive, they have done it all their life. Never say never to anything but like I said, full focus on F1."
As soon as he thaws out, that is.
Like Sportscasting on Facebook. Follow us on Twitter @sportscasting19.