Valtteri Bottas Spends Final Day at Mercedes' Formula 1 Factory, Runs Test Laps for Alfa Romeo
While he has already donned the uniform of a Formula 1 rival and sat behind the wheel of an opposing machine for a test drive, Valtteri Bottas returned to the Mercedes factory for a ceremonial farewell. 
With his amicable divorce finally settled, Bottas wrote on Twitter: "Today was a special day. What a send off! Will always remember."
Now, he begins focusing on powering past his dominant former employer.
Valtteri Bottas played sidekick role for Mercedes and Lewis Hamilton
To help commemorate Mercedes' eighth consecutive F1 constructors' championship, Bottas returned to bid farewell to former teammate Lewis Hamilton, who actually made an appearance for this occasion on Dec. 17, and other team officials and pit crew members. 
Team principal Toto Wolff also made his rounds. 
Bottas called the Mercedes garage area home for the past five years, often performing brilliant blocking maneuvers to help Hamilton capture four consecutive drivers' titles (2017-20). 
With Mercedes, Bottas accepted the sidekick role with professionalism. He reached Q3 in all 101 grand prix races he started, winning 10 times and earning 58 podiums. 
Mercedes ran away with the '21 constructors'' title with 613.5 points. Runner-up Red Bull Racing, propelled by championship driver Max Verstappen, placed second with 585.5 points. Ferrari was a distant third with 323.5 points. 
"It's been nice to see all the people, and I really felt proud and privileged to be with the team for five years, and in all of those years getting the constructors' title," Bottas said, reported by planetf1.
Bottas moves on from Mercedes as former F1 team moves on from protests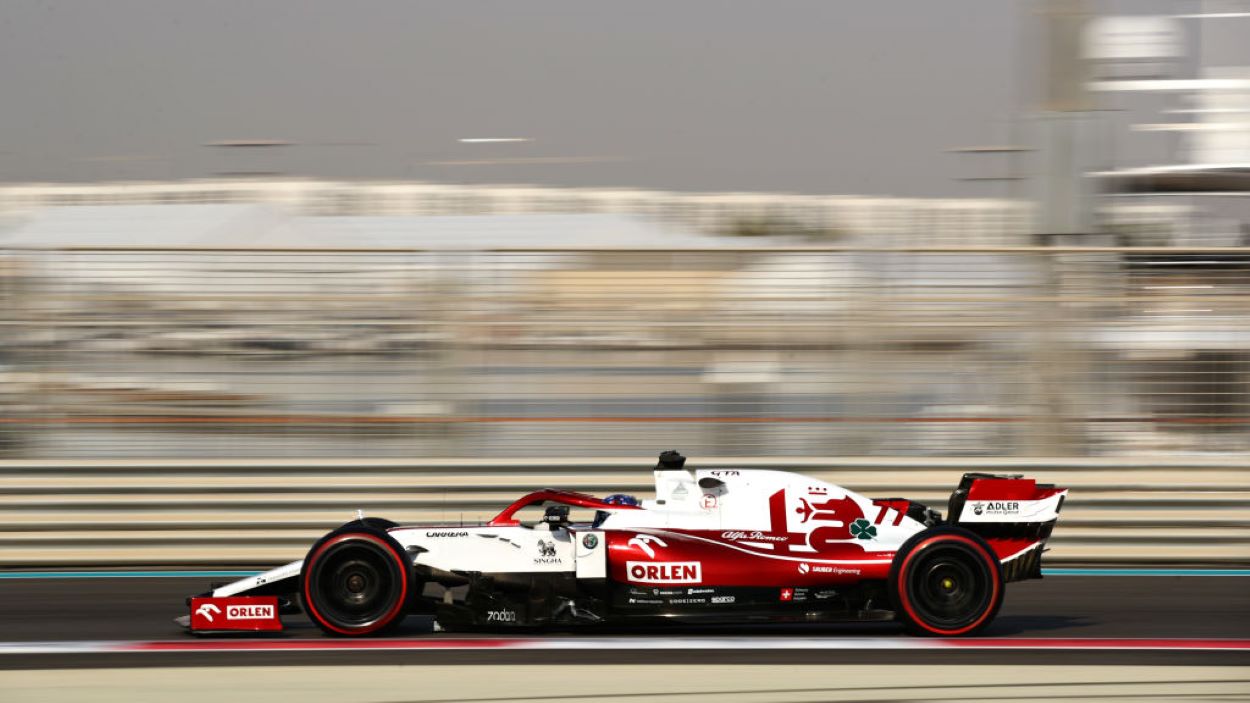 During the pomp and circumstance of the occasion, Bottas, Hamilton, and Wolff addressed the day's news. No additional protests will be filed with F1 officials.
Mercedes officials contend Verstappen's last-lap pass of Hamilton during the season-finale Abu Dhabi Grand Prix on Dec. 12 was illegal. The dramatic move clinched the first drivers' title for Verstappen and ended Hamilton's run.
Mercedes' brass, including Wolff, disputed the final re-start but was denied by FIA officials on at least two occasions.
Bottas focused on the moment on Dec. 17 and departed amicably.
Bottas released a video on social media dedicated to his time at Mercedes. He said: "It's been my last day at the Mercedes factories, and it's been emotional."
Bottas set to become team leader and mentor with new organization 
With that, Bottas bolted Mercedes' garage for Alfa Romeo's compound. He will be replacing the retired Niki Raikkonen and no longer will be an organization's sidekick. He will be its star and mentor to rookie teammate Guanyu Zhou.
On Dec. 14, Bottas climbed into the cockpit of his new machine and went for a spin for a tire test at the Abu Dhabi track.
The time for him to compete against his former teammates will come soon enough, he said, so on Dec. 17, he took time to demonstrate his gratitude.
He said: "Thank you for all the support – it means a lot – and to everyone in the team that I said goodbye to today. It was a really special day."