5 Valuable Players Who Teams Are Too Afraid to Trade
Once December 15 passed, NBA teams were be able to start making trades involving players who were recently signed this last offseason. While newly signed players don't often get traded within the first few months of their contract, anything can happen in the NBA. And while there are certainly some athletes who will likely switch teams, these five valuable NBA players should be traded, but they probably won't move.
1. Rajon Rondo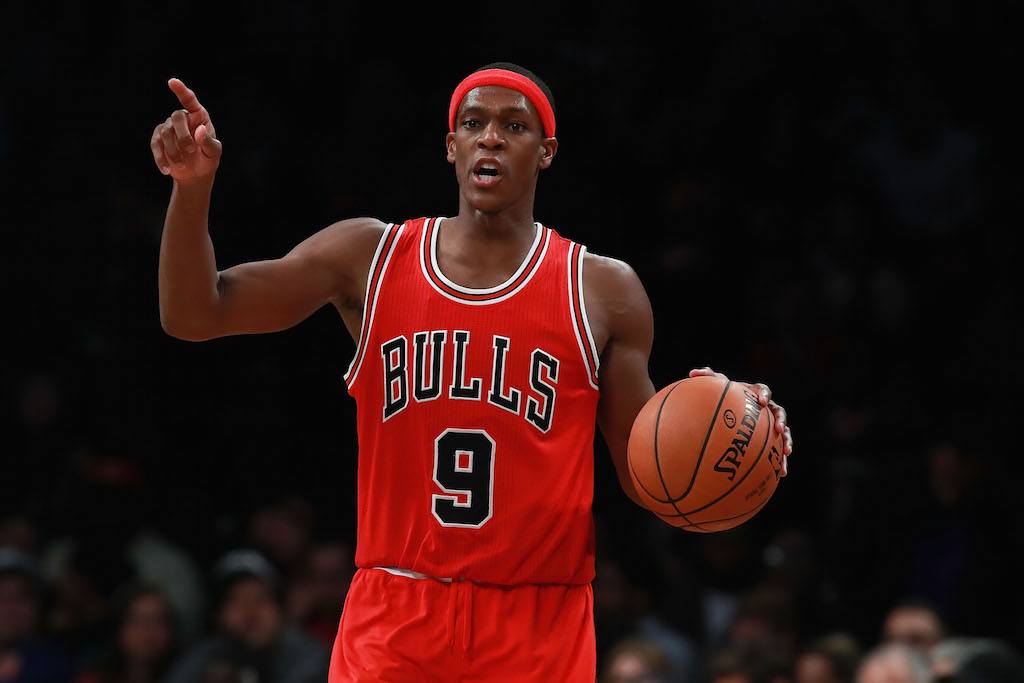 The Chicago Bulls signed point guard Rajon Rondo in the offseason on a one-year deal, hoping to bridge the gap between the outgoing Derrick Rose and whoever would take over as the point guard of the future. Of course, that all happened before the Bulls realized that Dwyane Wade was an option, and with their hot start it's looks more and more like Rondo isn't exactly a fit for the Bulls.
The 30-year-old is averaging 36.6% shooting from the field, 7.7 points per game, and 7.4 assists per game — those numbers are the worst he's posted since his second year in the league; the shooting is the worst of his career. If Rondo turns it around and posts some respectable numbers during the next two months, the Bulls would be wise to make a deal to acquire a draft pick or a low-cost player in exchange for their point guard. But that's a bit of a stretch, as it appears the Bulls are set to ride it out with Rondo this year.
2. Danilo Gallinari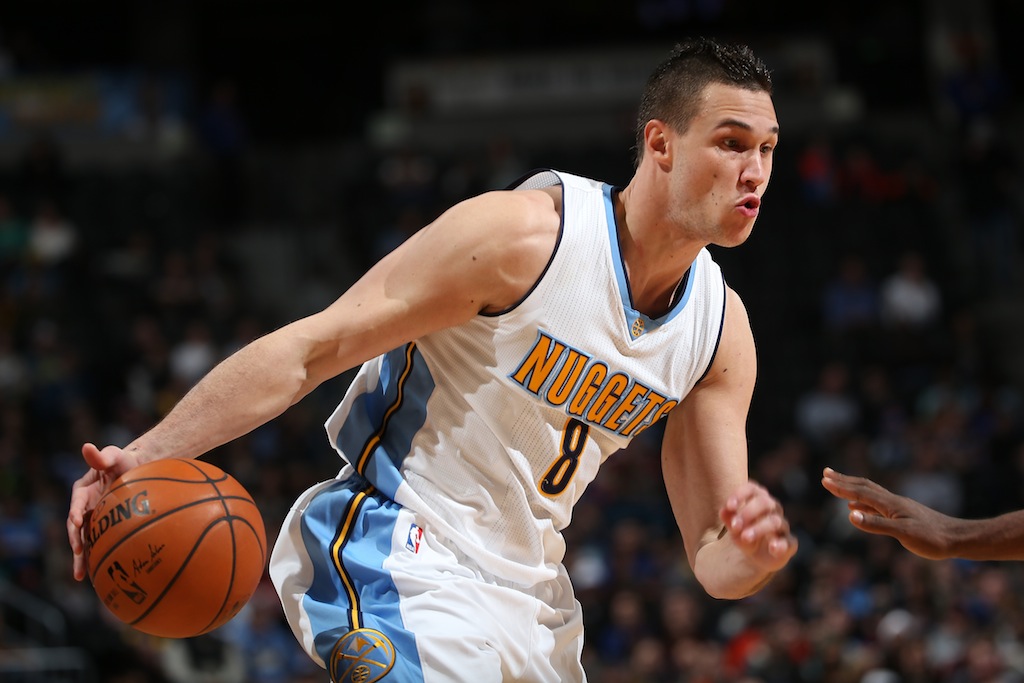 The Denver Nuggets have fielded calls on forward Danilo Gallinari for years now, and they're always reluctant to move him. The 28-year-old set a career-high in points per game last year (averaging 19.5) and created some decent value as an improving asset after missing time due to a knee injury.
But this year, he's pretty much leveled off in his performance. He's averaging 16.8 points on 40.4% shooting from the field and 35.7% from three-point range. With an opt-out clause in his contract for this summer, he only has one season worth of control. This greatly diminishes his value in the eyes of other teams, and likely makes the Nuggets wish they traded him at the peak of his value last year.
3. Marcin Gortat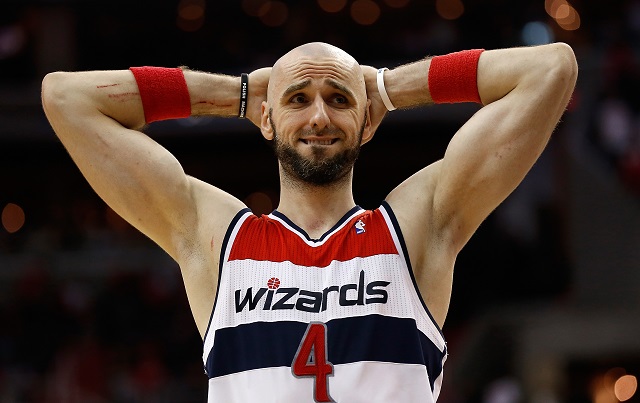 The Washington Wizards are in a tough spot with Marcin Gortat. Despite solid play from John Wall, Otto Porter, and Gortat, the team is playing poorly with a 5-10 record so far. Gortat is great offensively, with a 59.6% from the field and 11.3 points with 12.1 rebounds per game. The center is not the best defensive player, but at $38 million over three seasons left on his contract, Gortat is practically a bargain.
This reason is both why the Wizards should, but won't, trade him. The franchise is in major need of a shakeup, with the best years of Wall's career wasting away on mediocre and bad teams. One of their best assets for acquiring draft picks and young talent, Gortat, is also their best rebounder, most efficient shooter, and the only truly healthy, starting–caliber center on the roster. If they don't trade him now, they need to find others who they can deal to rebuild around Wall.
4. Nikola Vu?evi?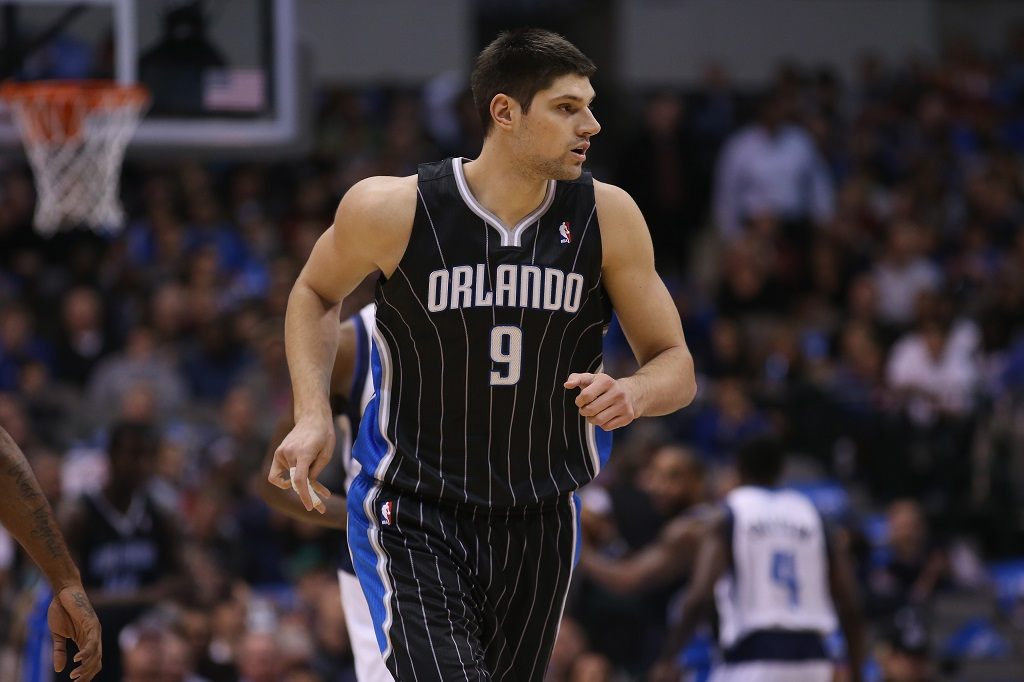 Center Nikola Vu?evi? signed an extension with the Orlando Magic back in October 2014, before the explosion of the salary cap and before he took the next step toward becoming one of the best centers in the game. As a result, Vu?evi?'s contract is a major bargain, paying him roughly $37 million over the final three years of his deal.
The Magic are floundering at 6-11 and just traded for Serge Ibaka and signed Bismack Biyombo. So, it would make a lot of sense to move the talented Vu?evi? for a package of assets including a point guard and some draft picks. Unfortunately, he's having somewhat of a down year, which kills some of his trade value. In addition, Biyombo has been disappointing and Ibaka will be a free agent after this season. It seems unlikely that Vu?evi? will go anywhere.
5. DeMarcus Cousins
Simply put, DeMarcus Cousins is too good for what's going on with the Sacramento Kings. He's legitimately the best center in the NBA, averaging 28.3 points and 9.9 rebounds per game this year on a team that's just 7-10. The Kings have yet to make the playoffs in any of Cousins' first five seasons in the league, and they don't appear to be heading there this year. In order to rebuild for the future, the team needs to admit that Cousins is clearly their biggest and best asset to move.
Unfortunately, they won't do it. He's been the subject of rumors in the past, but the Kings chose him over former head coach George Karl, who seemed to conspire against Cousins. The big man has one more year under contract with the team. Unless they feel they can show some major improvement this year and transform into a real contender in the Western Conference next year, they'd be wise to get something for Cousins while he still has a ton of value. Just don't count on that happening this season.
Statistics courtesy of ESPN and Basketball-Reference.