Vanessa Bryant Has a Chance to Right a Wrong From the Tragic Death of Her Husband Kobe Bryant
It's been over a year since the shocking death of Kobe Bryant, his daughter Gianna, and nine others in a helicopter accident in Calabasas, Calif. The passage of time has not been enough to dull the shock from the tragedy, especially for the loved ones of those who passed. While his widow, Vanessa Bryant, cannot undo what has happened, she did win a significant legal victory on Monday.
What happened on Kobe Bryant's helicopter?
RELATED: Anthony Davis Remembers the Moment He Learned of Kobe Bryant's Death
On January 26, 2020, Kobe and Gianna Bryant, as well as six other passengers, boarded a Sikorsky helicopter at John Wayne Airport in Orange County, Calif. The intended destination was Camarillo Airport, which would have been 20 minutes away by air and two hours away by car.
Unfortunately, visual conditions that day were not the best for flying a helicopter. At some point, pilot Ara Zobayan encountered a fog bank and decided to fly above it at a steep rate. The helicopter emerged from the clouds turning left and descending over 4,000 feet per minute before crashing into a hill. No one survived.
Last month, the National Transportation Safety Board released the final report of their investigation into the accident. They pinned the probable cause on spatial disorientation on the part of the pilot.
Los Angeles police add insult to injury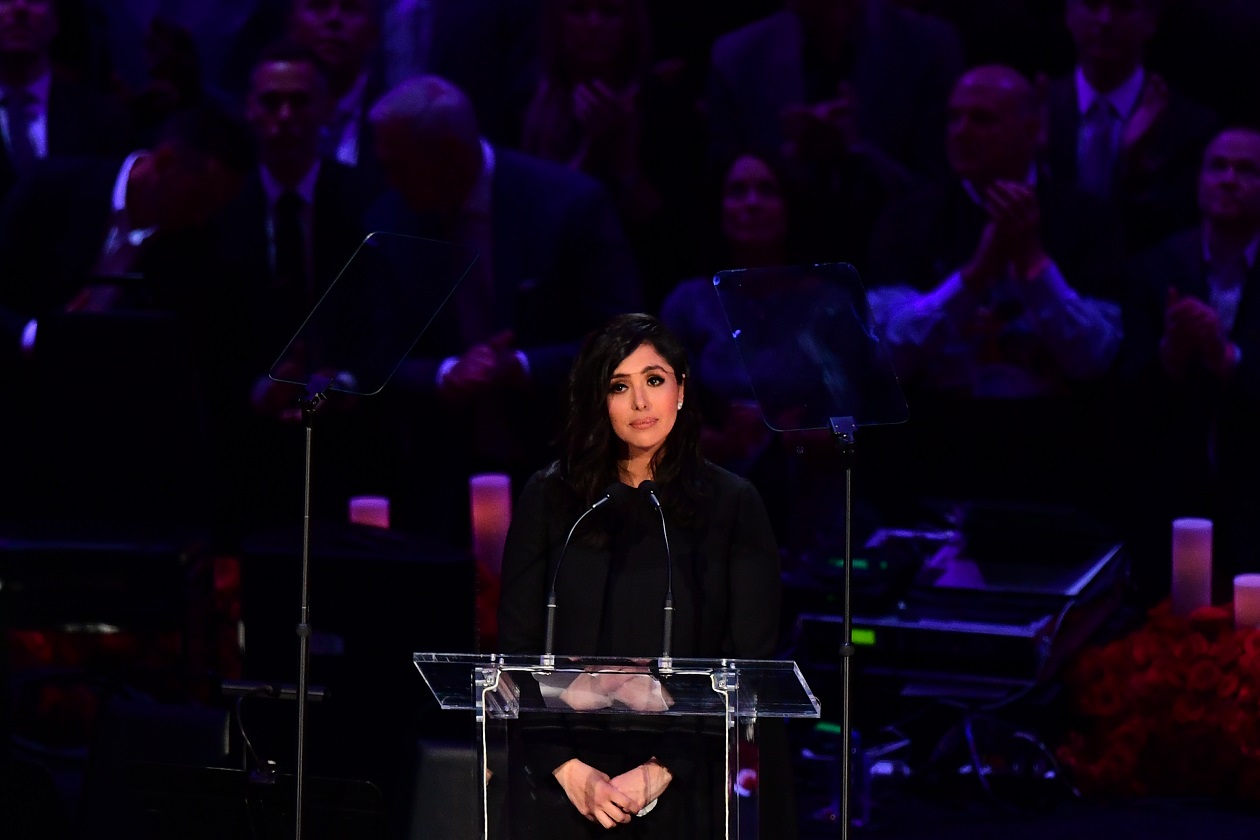 RELATED: Kyrie Irving's Air-Balled His Idea To Honor Kobe Bryant
On February 8, two weeks after the accident, it came out that multiple Los Angeles County deputies had taken unauthorized photos of the accident scene and passed them around. According to KCBS, the photos had graphic detail of the victims' remains.
The department only found about the unauthorized photos thanks to an incident involving a trainee deputy. According to TMZ, this deputy tried to impress a girl at a bar by showing her photos of the crash. The bartender overheard the conversation and filed an official complaint.
"We've communicated in no uncertain terms that the behavior is inexcusable," said L.A. County Sheriff Alex Villanueva, per the Associated Press. "I mean, people are grieving for the loss of their loved ones. To have that on top of what they've already gone through is unconscionable."
Vanessa Bryant seeks justice
In September 2020, Vanessa Bryant filed a lawsuit against the Los Angeles County sheriff. She sought damages for negligence, invasion of privacy, and intentional infliction of emotional distress.
"The department formally refused Mrs. Bryant's requests for information saying it was 'unable to assist' with any inquiry and had no legal obligation to do so," said Bryant's lawyer, Luis Li, per the A.P. "It's now for a court to tell the department what its obligations are."
On Monday, Bryant picked up a significant legal victory in her lawsuit.
In a two-page ruling, U.S. District Court Judge John F. Walter ruled that the L.A. County Sheriff's Department cannot keep the names of the prying deputies under seal. According to CBS News, the department had attempted to block access to the names out of fear for their safety.
Although the Court recognizes that this case has been the subject of public scrutiny and media attention and that the Deputy Defendants are legitimately concerned that they will encounter vitriol and social media attacks, such concerns, by themselves, are not sufficient to outweigh the public's strong interest in access.

U.S. District Court Judge John F. Walter
This gives Bryant the legal right to add their names to an amended lawsuit.