Vegan Athletes You Can Watch in the NFL (and Why They Changed Diets)
When you think of athletes with restrictive diets, Tom Brady probably comes to mind almost immediately. The Patriots quarterback follows a diet that's about 80% plant-based. His meals are also low in soy, gluten-free, and have limited amounts of refined sugar. Brady also limits his intake of vegetables associated with inflammation, including peppers, eggplants, and tomatoes. But Brady isn't the only NFL player who watches what he eats. In fact, there are even some vegan athletes in the NFL.
Ahead, discover which NFL players stick with a vegan diet. And find out why they chose to avoid animal products of all kinds in their diet.
Tom Brady isn't vegan, but he's pretty close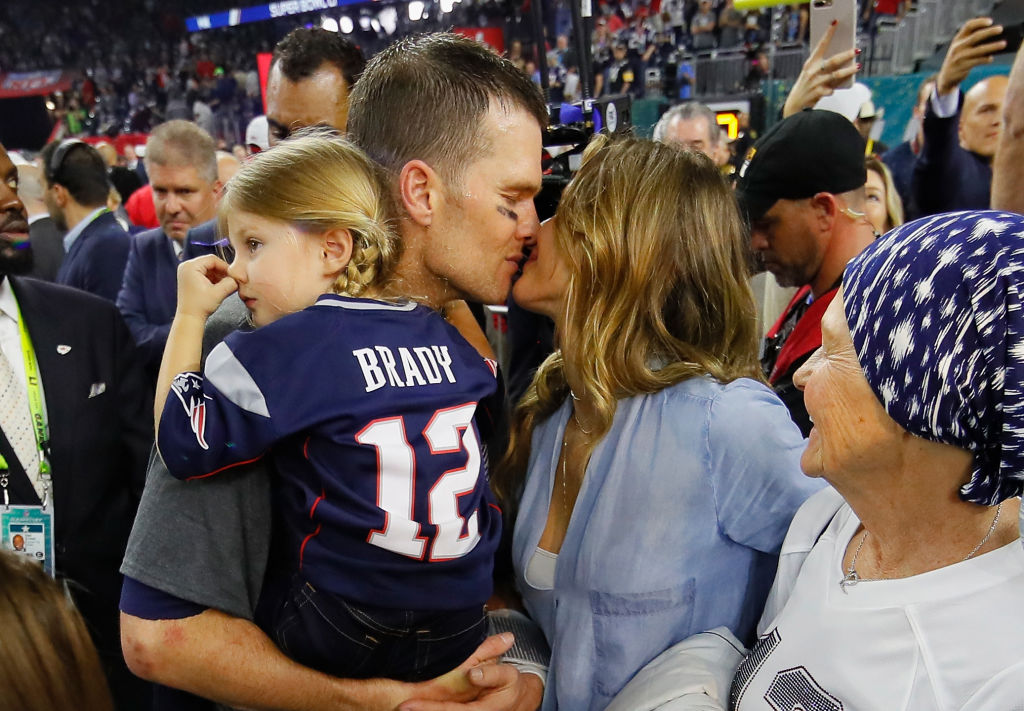 Tom Brady isn't technically one of the vegan athletes in the NFL. But to many people, his diet looks pretty close. One Green Planet characterizes vegan meals as a "key component of Tom Brady's performance and longevity." The Washington Post, more skeptically, reported that Brady had teamed up with vegan meal supplier Purple Carrot to "turn his weird eating habits into [a] meal delivery service." (The NY Post called Brady's diet "total BS."
The Post reported that the service revealed some of the "obvious rules" of Brady's diet, including "no refined sugar, gluten, or dairy. Brady's diet also forbids mushrooms (for fear of 'mycotoxins') and advocates for a very limited consumption of nightshade fruits and vegetables, such as tomatoes. (They're inflammatory.)"
Aaron Rodgers also went almost-vegan
The Boston Globe reports that an increasing number of athletes in the NFL are "training and eating the Tom Brady way." According to the Globe, the rest of the league has noticed Brady's vegetable-based diet, and "many quarterbacks are starting to follow Brady's lead, cutting weight and working on flexibility to avoid injuries, improve recovery between games, and lengthen their careers."
The publication reports that Aaron Rodgers "went almost-vegan in 2016, cutting dairy and most meats from his diet." Rodgers himself told People that he's taking cues from Brady, even if he can't commit entirely. "I can't give up some of the nightshades, but I think Tom sets a good example, and we have been friends for a whole and talk about a number of things." Rodgers added, "He has kind of set the standard for taking care of your body."
Derrick Morgan got many of his teammates to go vegan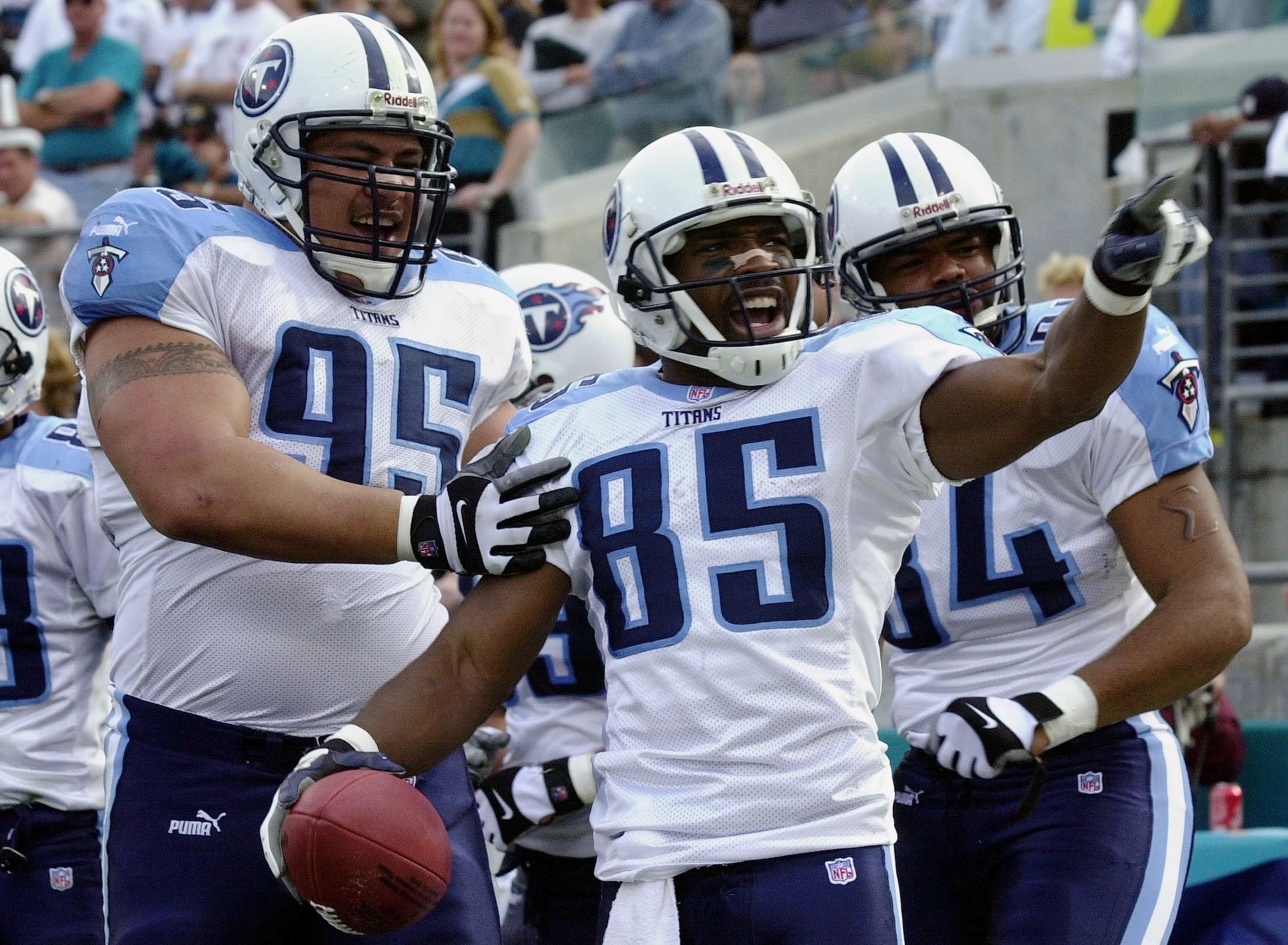 ESPN recently reported that as many as 15 players on the Tennessee Titans have gone vegan, following the lead of linebacker Derrick Morgan. Morgan reportedly began eating a plant-based diet at the beginning of 2017, enlisting his wife, Charity Morgan, to join him (and to cook vegan meals). ESPN reports, "Morgan's teammates saw, smelled and tasted the food that his wife made during the 2017 season. One-by-one, players asked to join the vegan meal plan, and they were sold." Titans eating vegan now include Jurrell Casey, DaQuan Jones, and Wesley Woodyard.
It probably helps that Charity Morgan is a chef, who trained at Le Cordon Bleu and has 15 years of experience. She explained, "When they realized that their production didn't go down, their stats didn't go down, they didn't die on the field, they were like 'sign me up' because the food already looks and smells good." She added, "Last year was a test run for a lot of the guys to realize you can be plant-based and successful."
Russell Wilson followed Brady's lead, but he didn't go vegan
Russell Wilson also joined the ranks of the NFL athletes following in Brady's footsteps in the kitchen, reports The Boston Globe. The publication noted in August 2017 that Wilson had "dropped 10 pounds this offseason, avoiding all yeast, mold, dairy, and gluten." But unlike some of the other NFL players who wanted to copy Brady's diet, Wilson doesn't eat a truly vegan diet.
CBS Sports reports that Wilson's biggest goal when changing his diet was to become "more mobile." Wilson's "food coach," Phillip Goglia, told the publication, "He came in feeling as though he was too heavy and not mobile enough. And he wanted to get his weight down. He was over 225. He felt as though he needed to be leaner and stronger and more agile. And that's my wheelhouse."
Marcus Mariota went vegan despite coaches' advice
The Boston Globe also reports that Marcus Mariota started following Tom Brady's lead with his diet, even when it conflicted with other advice he received. Mariota "risked the ire of his coaches this summer by ignoring their recommendation of playing at 230 pounds and dropped his playing weight to 215 to 220," The Boston Globe reported in August 2017.
Adopting a diet that coaches aren't sure about can be a risky move. Some people speculated that Colin Kaepernick vegan diet could have prevented him from getting a new contract — though things ended up playing out very differently for Kaepernick.
Matthew Stafford has also copied Tom Brady
The Boston Globe reports that 18-year NFL quarterback Matt Hasselbeck, now an analyst for ESPN, named Matthew Stafford as another of the NFL players who have opted to follow Brady's lead toward a plant-based diet. "I just think it's so the thing right now because Tom's doing it," Hasselbeck explained. "You've got the quarterback of the Green Bay Packers announcing he gave up dairy. That's a hard thing to do. But he did, and he had an amazing year last year."
Andrew Luck went vegan, too
Hasselbeck also cited Andrew Luck as one of the NFL players who is going vegan and "coming in lighter," according to The Boston Globe. Hasselbeck continued, "It's not by accident. I think it's because they're seeing the success that Tom's having and the longevity. He's a trendsetter."
Read more: These Athletes Are No Tom Brady: Their Horrendous Eating Habits Will Make You Cringe