Vegas Has a New Pick for the 2015 Heisman Trophy Winner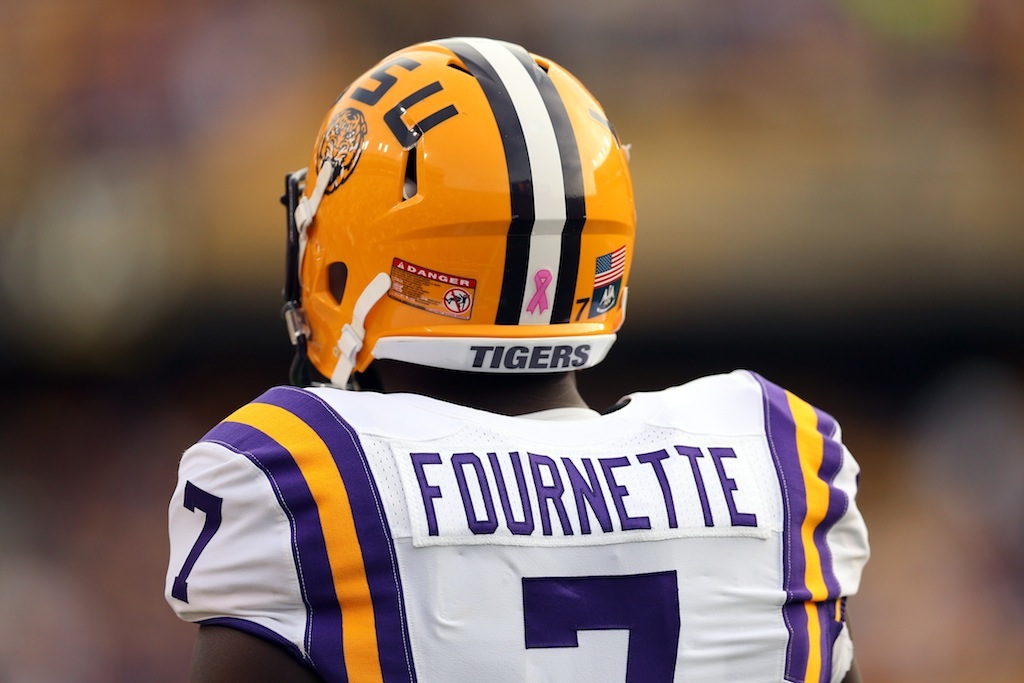 As the 2015 college football season continues to take one unexpected turn after another, it's not only the teams themselves that find their positions among the elite changing. The players have experienced their own shares of ups and downs as well — especially those vying for the sport's biggest individual award.
While every big-time program looks to earn a berth in the College Football Playoff, the best players in the country are also hoping to secure their own individual invitations — to the Heisman Trophy ceremony, that is. And just when we thought one player had essentially locked up this year's honor, we were reminded that this is college football we're talking about; nothing is certain.
After 10 weeks of craziness, the good folks in Vegas believe the race for the Heisman Trophy has a new leader. And since we know how quickly things can change, we feels it's important to get in front of this latest development while we still can. Who is the new favorite to win the 2015 Heisman Trophy? Let's take a look.
5. Deshaun Watson, quarterback, Clemson (Tie)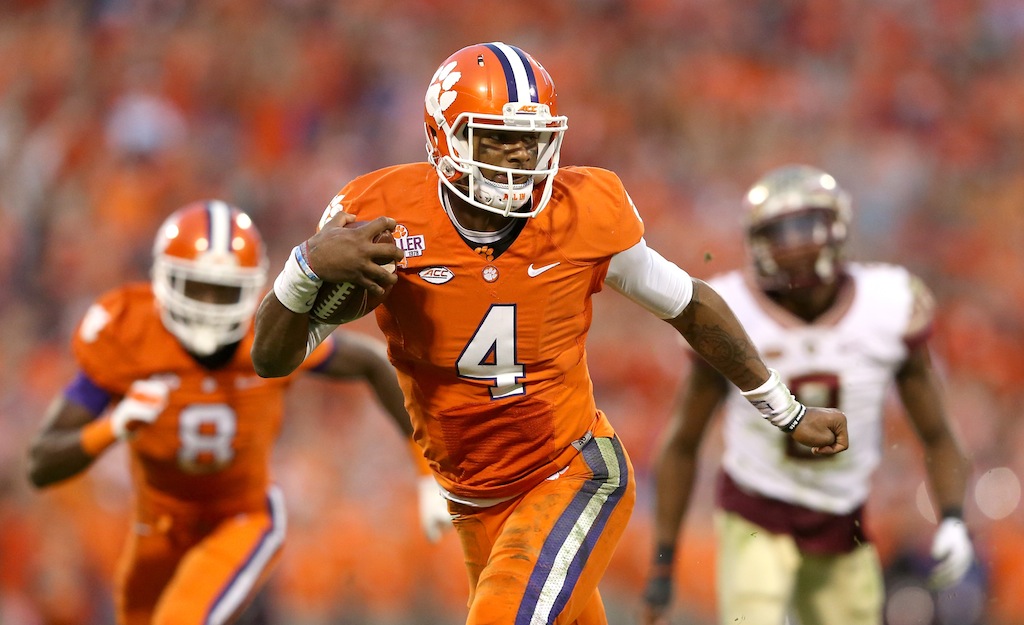 Odds: +800
This past weekend against Florida State, in arguably the biggest game of his college career, Clemson quarterback Deshaun Watson was absolutely fearless. With an undeniable sense of confidence, the sophomore QB threw for 297 yards and a touchdown, while running for another 107 yards on the ground. Thanks to the excellence of their quarterback, the Tigers were able to defeat the Seminoles 23-13 and clinch the ACC Atlantic Division title. As the unquestioned leader of the No. 1 team in the country, it would be impossible not to look at Deshaun Watson as a legitimate contender for the Heisman.
4. Corey Coleman, wide receiver, Baylor (Tie)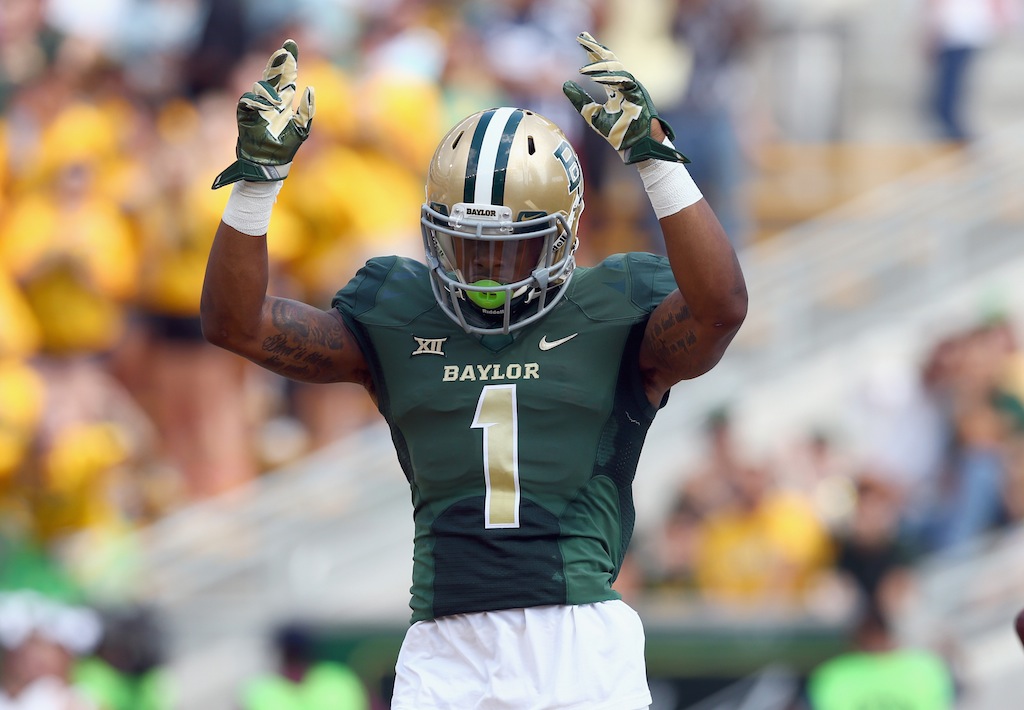 Odds: +800
We honestly believe Baylor wide receiver Corey Coleman has a shot to win the Heisman Trophy. And based on the latest odds, clearly the folks in Vegas agree. Of course, if you need a reminder of how good the junior wideout has been this season, we suggest you look at his numbers. In just eight games, Coleman already has 58 catches, 1,178 receiving yards, and a NCAA-best 20 touchdown receptions. If nothing else, Coleman has at least earned himself an invitation to the ceremony itself.
3. Ezekiel Elliott, running back, Ohio State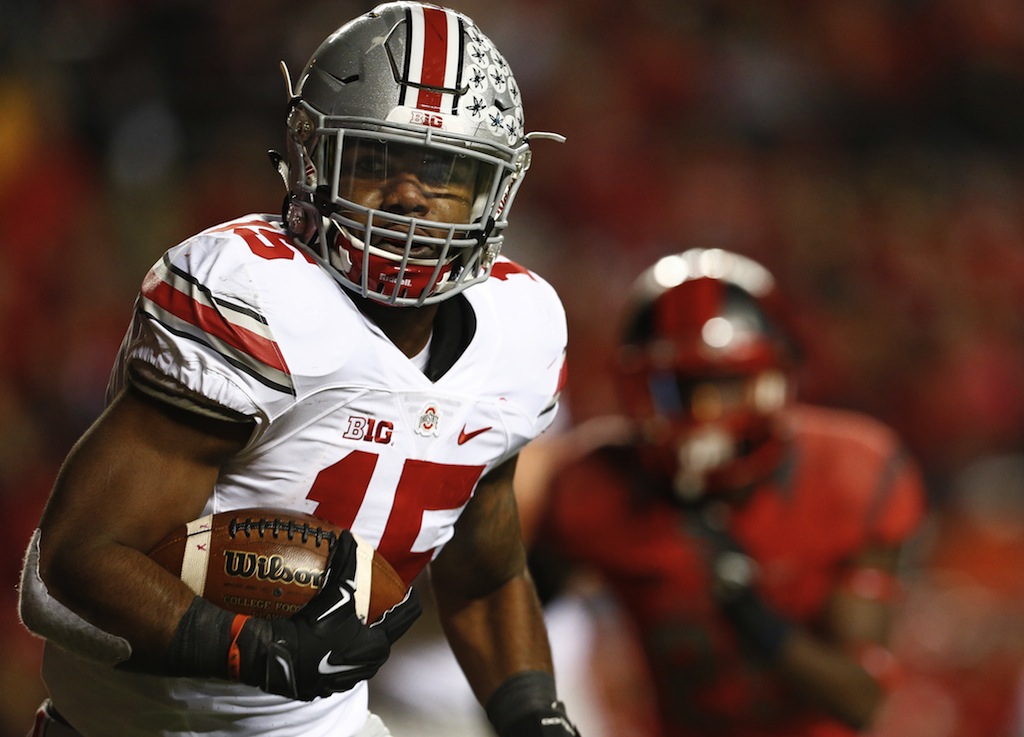 Odds: +700
Ohio State running back Ezekiel Elliott may not be putting up crazy over-the-top numbers like some of the other backs in the country, but he's been quietly building a fairly impressive resume in 2015. So far this season, Elliott leads the Big Ten in rushing yards (1,244), rushing touchdowns (14), and total yards from scrimmage (1,413). As long as the defending national champs continue to take care of business on the field, there's no reason why this junior standout shouldn't be in a position to gain recognition for his individual success.
2. Leonard Fournette, running back, LSU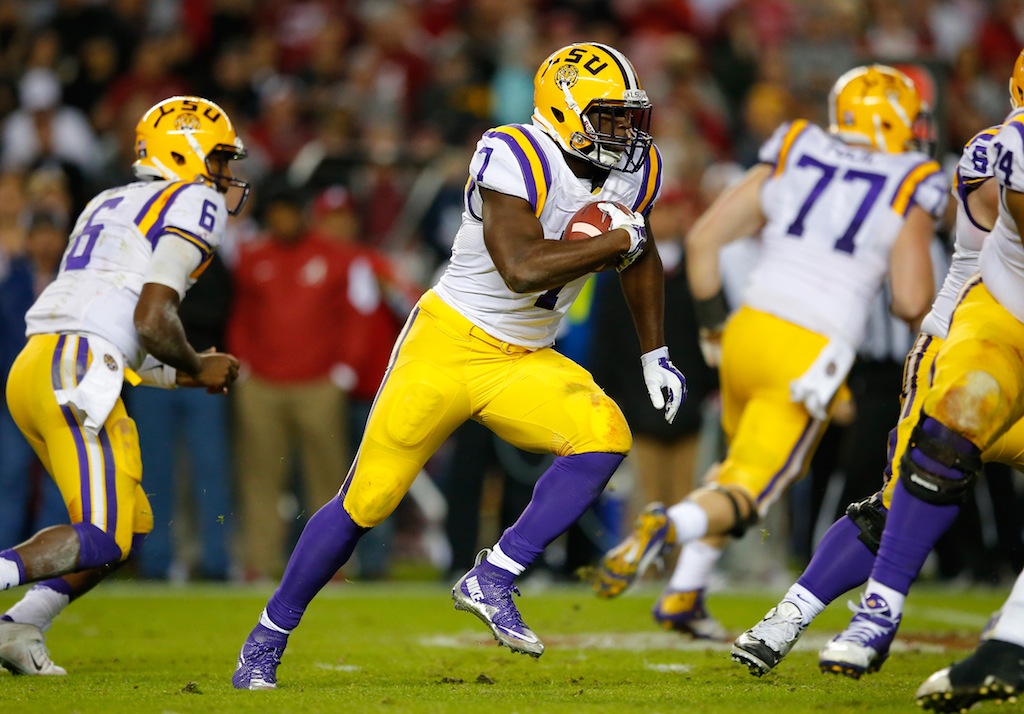 Odds: +200
Just when it looked like LSU's Leonard Fournette was going to run away with the 2015 Heisman Trophy, this unstoppable force came in contact with a more-than-ready immovable object. And lost. In the fairly lopsided 30-16 loss to the Alabama Crimson Tide, Fournette managed just 31 rushing yards on 19 carries. While he did score a touchdown during the contest, it wasn't enough to overshadow his overall lackluster performance. For a guy who seemed all but destined to take home college football's most prestigious individual award, it appears Fournette now finds himself on the outside looking in.
1. Derrick Henry, running back, Alabama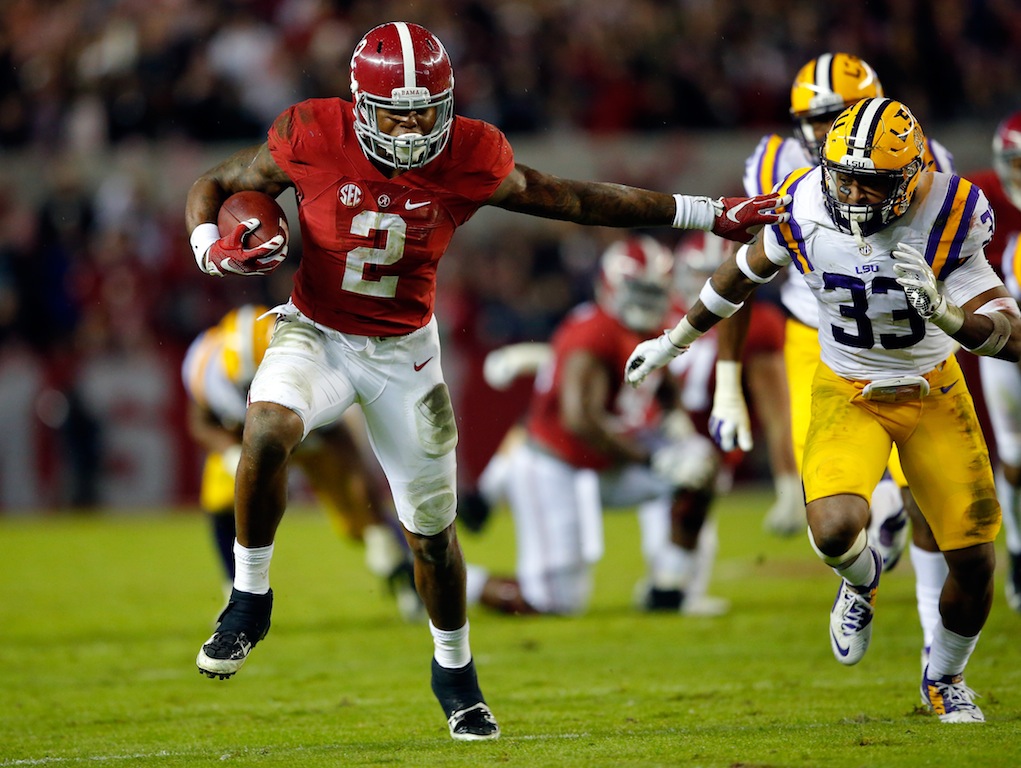 Odds: +150
Unlike the previous running back, Derrick Henry took full advantage of this past weekend's marquee matchup between Alabama and LSU. It's safe to say that no member of the Tide rolled quite like Henry, who carried the ball 38 times for 210 rushing yards and three scores. If the 2015 season were to end today, it appears Henry would find himself the recipient of the sport's biggest individual honor. Now let's see if he has what it takes to remain at the head of the class.
Odds are courtesy of Bovada (via oddsshark.com).
All statistics are courtesy of SR/College Football and ESPN.go.com.