Who Vegas is Picking to Lead the NFL in Interceptions in 2016
Football is a game of inches. This idea has been repeated ad nauseam by players, coaches, and even Hollywood movies. As cliche as it may sound, it's true — especially once you reach the NFL level. The difference between pulling off a victory or ultimately falling short of your goal is so minute that sometimes you don't even see it when it's staring you right in the face. The same, however, cannot be said about interceptions — those moments, those game-changing plays, are hard to miss.
While the majority of love is usually reserved for those players who make it a habit of getting into the end zone, it's impossible to overlook the individuals who make a living picking off the opposing quarterback. If one play is all that's needed to shift the momentum of a game, nothing turns the tide quite like an interception. Some NFL players are much better at this skill than others.
As we continue to breeze through the preseason on our way to what will hopefully be an exciting 2016 campaign, the oddsmakers in Vegas believe these five individuals are the mostly likely to lead the league in interceptions. But who do they feel will reign supreme? See for yourself.
5. Marcus Williams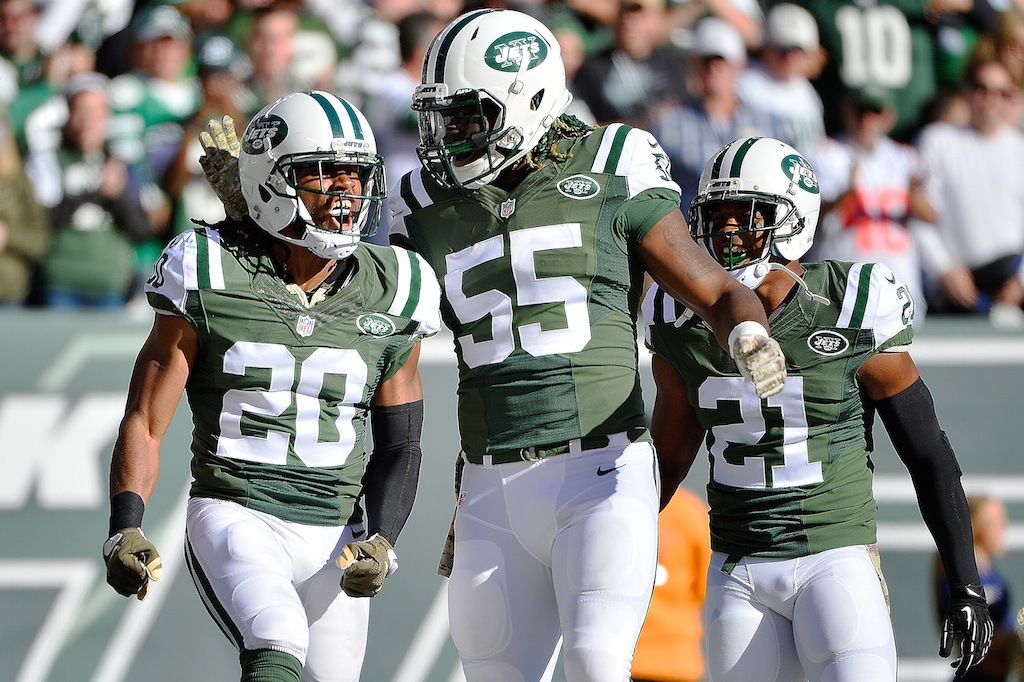 Odds: 18-1
In just his second season in the NFL, former undrafted free agent Marcus Williams showed himself to be an invaluable part of the New York Jets secondary. Considering that the North Dakota State product played only 285 defensive snaps (27%) in 2015, that's saying something. In limited action, mostly as a slot corner in the dime defense, Williams had one forced fumble (and recovery), 1.5 sacks, 15 solo tackles, and a team-best six interceptions. Said Jets head coach Todd Bowles about Williams last season:
He's been consistent from day one. When you put him in, he just makes plays. No matter how many plays he gets in there, the ball finds him. He makes plays, he's around the ball, he's poised and he's very smart. You only have to tell him things once, and he's been consistent since the day I met him.
With Williams expected to see an expanded role in his third NFL season, it's no wonder Vegas has him so high on this list.
4. Stephon Gilmore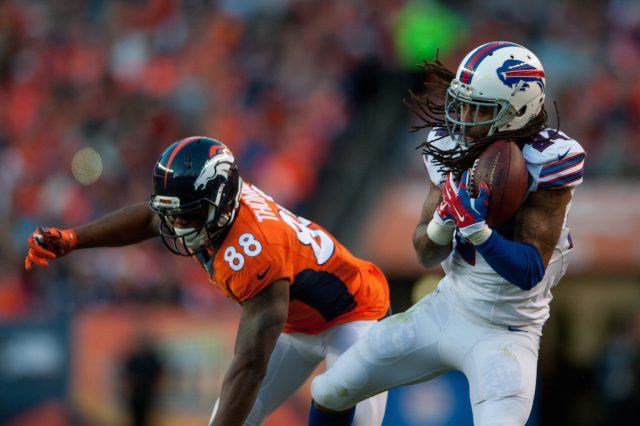 Odds: 16-1
Stephon Gilmore has been nothing but consistent for the Buffalo Bills since he was selected No. 10 overall in the 2012 NFL Draft. In four NFL seasons, the cornerback has nine career interceptions, three forced fumbles, and 155 solo tackles. Simply put, the guy makes plays.
The 25-year-old out of South Carolina has picked off three passes in each of the last two seasons and enters 2016 looking to take his game to the next level. If that means coming up with more interceptions, then Vegas likes his chances of success.
3. Reggie Nelson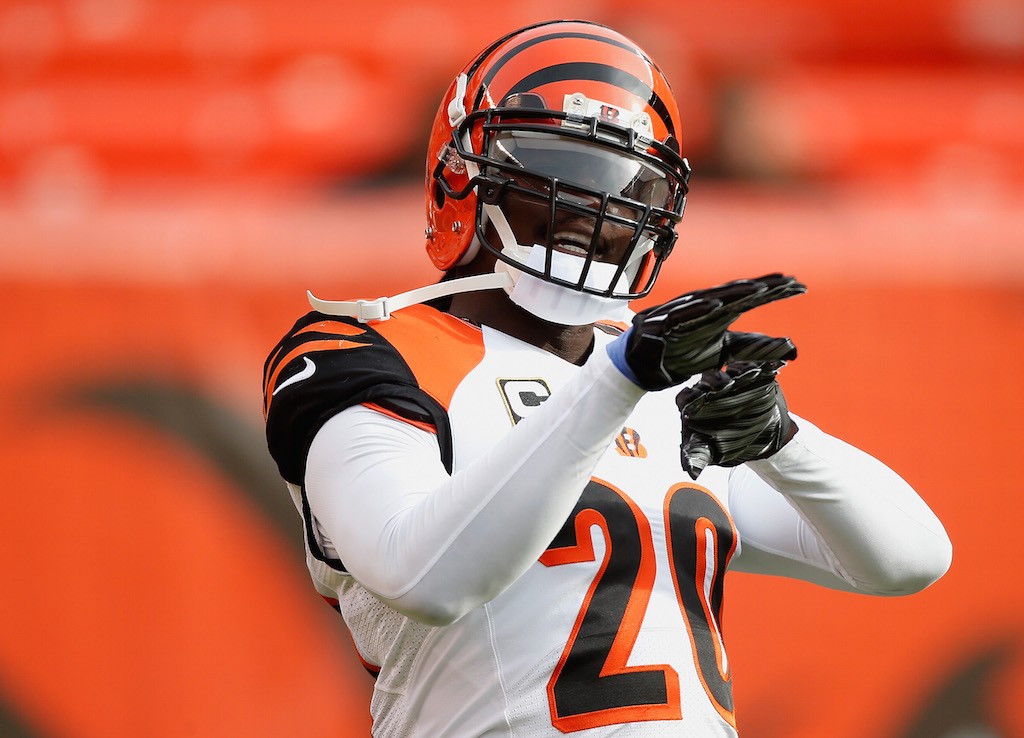 Odds: 14-1
2015 was a monster year for Reggie Nelson. In his ninth NFL season, the safety out of Florida was tied atop the league leaders in interceptions with eight, made the first Pro Bowl of his career, and earned Second-Team All-NFL honors. But the 2016 season will offer plenty of new challenges, starting with his decision to swap out his Bengals uniform in exchange for the Silver and Black.
Following his breakout season, Nelson signed a two-year deal with Oakland worth up to $12 million. Although Nelson is set to turn 33 years old during the season, the oddsmakers, like the Raiders organization, clearly feel he still has plenty left in the tank.
2. Tyrann Mathieu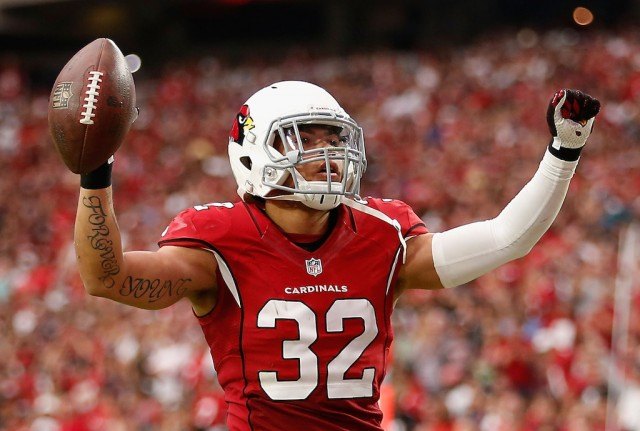 Odds: 12-1
Despite tearing his ACL last December, the Arizona Cardinals made Tyrann Mathieu the highest-paid safety in the NFL with a new five-year, $62.5 million deal. If you're wondering how a player coming off that kind of injury could possibly warrant a contract that includes $40 million in guarantees, the answer is simple: He's that good.
Ever since the Cardinals practically "stole" Mathieu in 2012 with the No. 69 overall pick in the draft, all the versatile defensive back has done is make one game-changing play after another. In fact, in 2015 alone, Mathieu had five picks (one he returned for a touchdown), one forced fumble, one sack, and 80 solo tackles. The Honey Badger is a rare breed of athlete who, as everyone knows, takes what he wants. We expect the football to be one of those things in 2016.
1. Marcus Peters
Odds: 9-1
Last year may have been Kansas City Chiefs cornerback Marcus Peters first season in the league, but the 18th overall pick (in the 2015 draft) certainly didn't play like it. Clearly, he's come along way from the talented player who was once dismissed from the Washington Huskies football team.
In 2015, Peters started all 16 games, forced one fumble, amassed 53 solo tackles, and had eight interceptions, returning two of those picks for touchdowns. For his efforts, No. 22 was rewarded with his first of what we expect will be many trips to the Pro Bowl. While there's no guarantee Peters will repeat his eight-interception campaign in his sophomore season, Vegas still feels good about his chances of topping the rest of the competition.
Odds courtesy of Sportsbook.ag.
Statistics courtesy of Pro-Football-Reference and ESPN.