Who Vegas is Picking to Lead the NFL in Touchdowns in 2016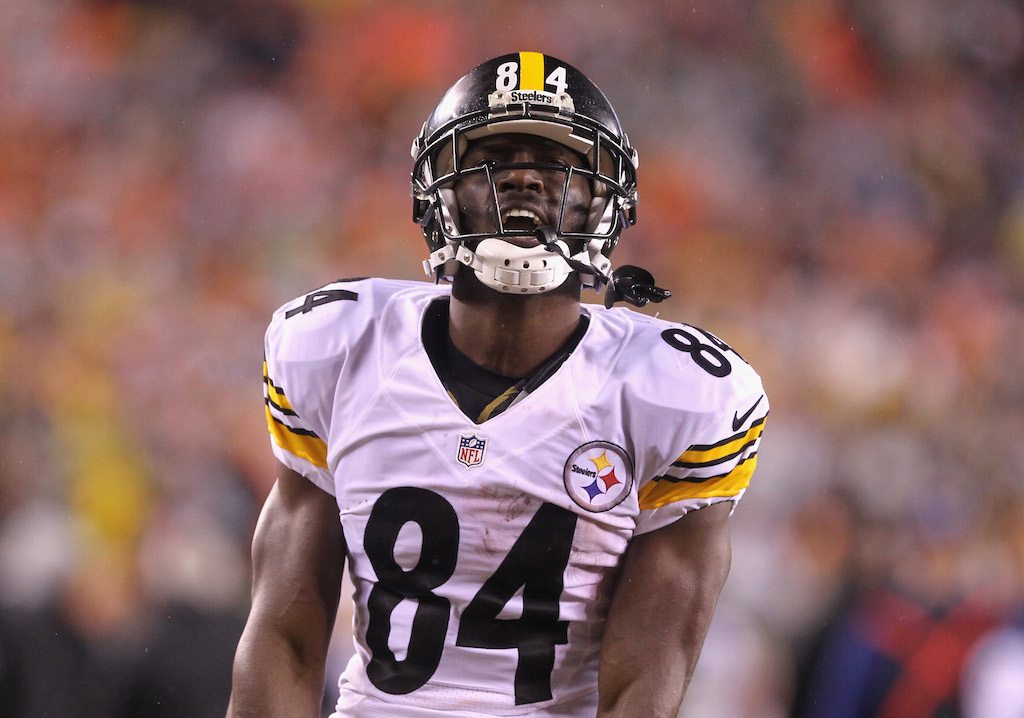 Unless you've somehow managed to tune it out, you've probably — OK, definitely — heard this plenty of times before: In the NFL, defense win championships. It's true; if you want to win at this level of the sport, you better have a tough, nasty, physical, no holds barred group of monsters who are ready to attack the opposition and beat them to a bloody pulp. This will win you games. Unfortunately, when it comes to popularity, it's usually the opposite side of the ball that gets all the love.
If you want to attract fans, gain more supporters, and put more butts in the seats, the formula is simple: score more points. High-powered offenses are exciting, high-powered offenses get the folks hyped, high-powered offenses keeps people coming back for more. Because some NFL players are able to get into the end zone more than others, it's not surprising that they quickly turn into fan favorites.
Based on the numbers, you should always expect quarterbacks to have more touchdowns than anyone else. That's the luxury that comes with having the ball in your hands more than anyone else. But if you take them out of the equation, then for the most part, the players who get into the end zone most of the time are either catching the pig skin or running the rock. Some individuals do this better than others. The way oddsmakers in Vegas see it, one of the following players will find the end zone more than the rest in 2016.
7. Rob Gronkowski, TE, New England Patriots
Odds: 13-1
Last year, Rob Gronkowski torched defenses to the tune of 72 receptions, 1,176 receiving yards, and 11 touchdowns. He averaged 16.3 yards per catch (the most in his six seasons as a pro), made his fourth Pro Bowl, and earned First-Team All-Pro honors for the third time in his career. And he accomplished all of this in only 15 games.
The Gronk — and the rest of the New England Patriots — may be without quarterback Tom Brady for the first four games of the season, but if he's able to remain healthy, No. 87 should catch his fair share of touchdown passes in 2016.
6. Odell Beckham Jr., WR, New York Giants
Odds: 12-1
In his sophomore season in the NFL, Odell Beckham Jr. showed the world that 2014 was far from a fluke. Thanks to a 2015 campaign that saw him catch 96 passes for 1,450 yards and 13 receiving touchdowns, the New York Giants Pro Bowler established himself as one of the preeminent wide receivers in all of football. This we know for certain: The ball will be thrown Beckham's way often, and he will make plenty of plays. A fair amount of these will result in six points for the G-Men. We'll know how many soon enough.
5. Todd Gurley, RB, Los Angeles Rams
Odds: 10-1
We knew running back Todd Gurley had the potential to be a difference-maker in the NFL. We just didn't think he'd become one so quickly. Clearly, we underestimated just how talented the former Georgia Bulldog is.
On his way to securing his first trip to the Pro Bowl and being named the AP Offensive Rookie of the Year, the Rams standout carried the ball for 1,106 yards and found the end zone 10 times. Imagine the sort of damage he could've done if he played more than 13 games in 2015. If anyone was born for the Hollywood spotlight, it's No. 30. We have a feeling Los Angeles will fall in love with this running back.
3. (tie) Ezekiel Elliott, RB, Dallas Cowboys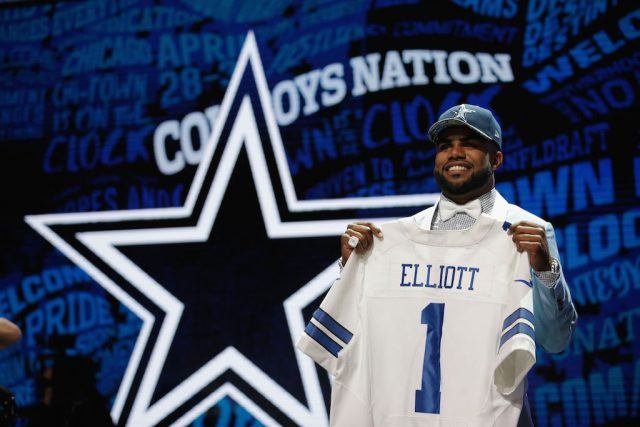 Odds: 9-1
Dallas Cowboys running back and the No. 4 overall pick in the 2016 draft, Ezekiel Elliott hasn't even stepped on the field for an NFL regular-season game, and already the expectations for the former Ohio State Buckeye are sky high. Considering the numbers he put up throughout his collegiate career, this should hardly come as a surprise. Our man Zeke can ball.
During his final season in Columbus, Ohio, Elliott rushed for 1,821 yards, scored 23 touchdowns on the ground, and was named the Big Ten Offensive Player of the Year. We don't expect him to replicate these numbers — not ever — but we do see him making an immediate impact. With that in mind, a boatload of touchdowns as well as possible individual hardware is hardly out of the question.
3. (tie) Antonio Brown, WR, Pittsburgh Steelers
Odds: 9-1
You can't stop Antonio Brown, you can only hope to contain him. It's really that simple. Unfortunately for anyone not on the Pittsburgh Steelers, neither of those things happened in 2015.
Last season, the man with who once dubbed his haircut "the Lego" led the NFL with 136 receptions, racked up 1,834 receiving yards, and hauled in 10 touchdowns. As long as he remains on the field, Brown will destroy the competition. And that means one touchdown catch after another.
2. Adrian Peterson, RB, Minnesota Vikings
Odds: 7-1
For those who thought turning 30 years old would slow Adrian Peterson down, the 2015 was a rude awakening. The seven-time Pro Bowler remains as lethal as ever. Just look at the numbers.
The Minnesota Vikings All-Pro led the NFL with 1,485 yards on the ground and was one of only four players in the league to rush for 11 touchdowns. Heading into this season, you better believe No. 28 will be motivated to repeat — if not improve on — his 2015 performance. If nothing else, we expect his disrespectful Madden 17 rating will serve as an excellent driving force.
1. David Johnson, RB, Arizona Cardinals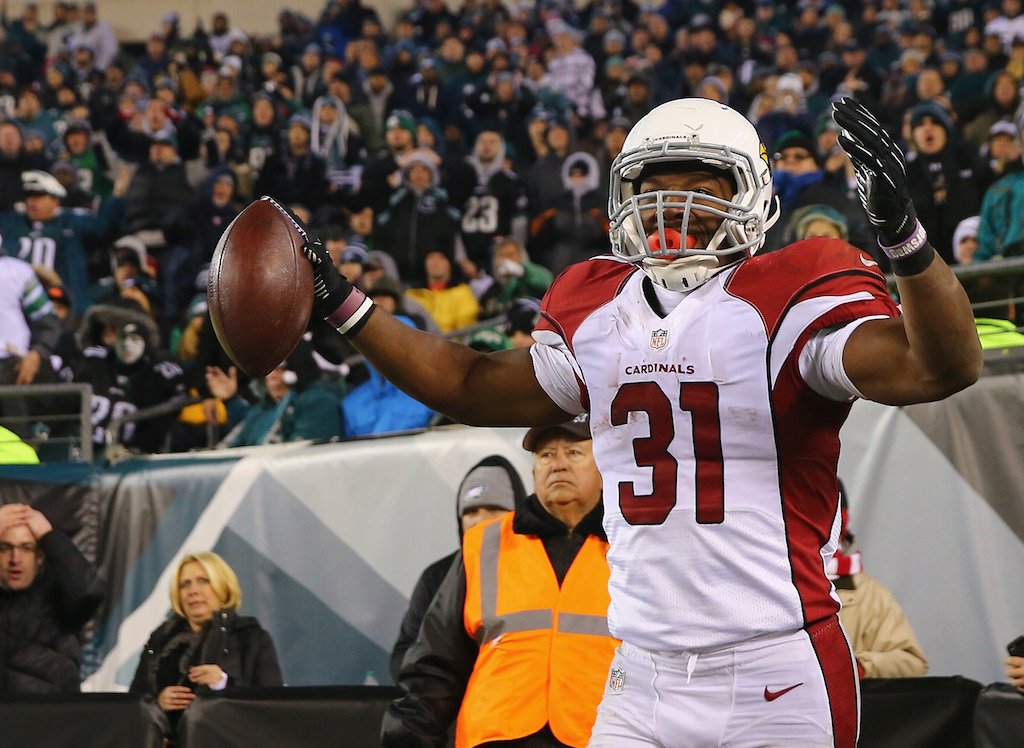 Odds: 6-1
If you didn't see this one coming, don't worry, you're not alone. Folks have continuously overlooked Arizona Cardinals running back David Johnson — and he certainly made them pay for that in 2015. Despite being selected in the third round (No. 86 overall) of the 2015 draft, Johnson quickly showed the rest of the league that he deserved to suit up on Sundays.
Johnson had 581 yards on the ground and eight rushing touchdowns to go along with 457 receiving yards and four receiving touchdowns. As a player with the ability to both run the ball and catch it out of the backfield, Johnson is capable of beating defenses in a number of ways. For these reasons, Vegas, unlike the National Football League last year, has no intention of overlooking him this time around.
Odds courtesy of sportsbook.ag.
Statistics courtesy of Pro-Football-Reference.