Who Vegas Is Picking to Win the 2016 U.S. Open
We're not going to pretend like the majority of sports fans in this country prefer tennis over the National Football League. That would be ludicrous for us to suggest. With the start of the 2016 season right around the corner, our focus shifts to figuring out two key pieces of information: where we're going to spend our Sundays and who we are planning to take in the upcoming Fantasy Draft. When it comes to tennis, it usually takes a significant scandal to get the attention of the masses. But not all the time.
Soon, the final Grand Slam of the season, the 2016 U.S. Open, will officially get underway. Friends, families, and the best tennis players in the world will head to New York, looking to be a part of something special at Flushing Meadows. In the end, however, only one player will come out on top. According to oddsmakers in Vegas, these individuals are the ones with the best chances at success.
6. (tie) Rafael Nadal
Odds: +2000
Rafael Nadal has been plagued with injuries throughout much of the 2016 season, but he is excited to return to competing at this year's U.S. Open. After arriving in New York in preparation of this year's final slam, the 14-time Grand Slam champion had this to say:
Clearly, I'm arriving with little match practice after an injury in the middle of the season. All this makes it more difficult. But the excitement is there. I hope my wrist will keep improving, so that it lets me play my forehand more freely.  I am really excited to get back to competing. I feel competitive again. I'm really looking forward to playing and enjoying being on the court.
As fans of the sport, and of the current No. 5-ranked player in the world, we hope he's able to play up to snuff and make a legit run at Flushing Meadows. There's no denying that tennis is infinitely better when Nadal is right in the thick of things.
6. (tie) Marin Cilic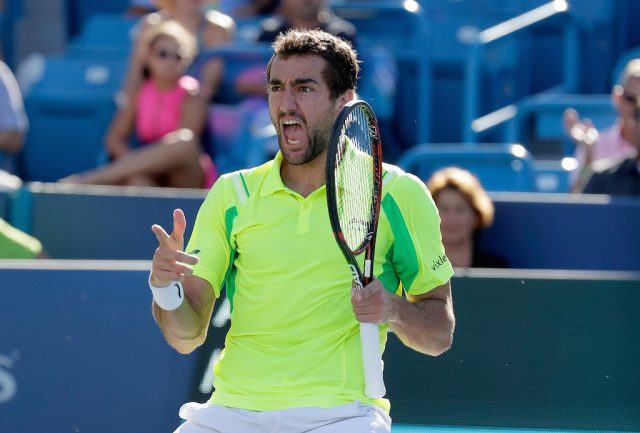 Odds: +200
Following his latest victory at the Western & Southern Open, Marin Cilic has experienced a recent surge in the ATP rankings, ascending five spots to the No. 9 overall position in the singles rankings. This is exactly the sort of momentum that could push the 27-year-old Croatian over the top as he heads into this year's U.S. Open. Cilic will definitely be one of the tournament's dark horses, but that doesn't mean he can't step up and make a splash.
4. (tie) Stan Wawrinka
Odds: +1600
As hard as it is to believe, Stan Wawrinka is currently the highest-ranked — No. 3 in the world  — Swiss player on the tour, notching a one-spot lead over a much more familiar face in Roger Federer. Yet, given the year the 31-year-old has experienced, he's more than deserving of the spot.
In 2016, Wawrinka has won three tournaments, posted a 32-12 record, and earned $2,009,693 in total prize money. While he's managed to win two Grand Slams in his career (the 2014 Australian Open and the 2015 French Open), he has yet to experience the same sort of success at the U.S. Open. Perhaps this is the year he finally changes that.
4. (tie) Juan Martin del Potro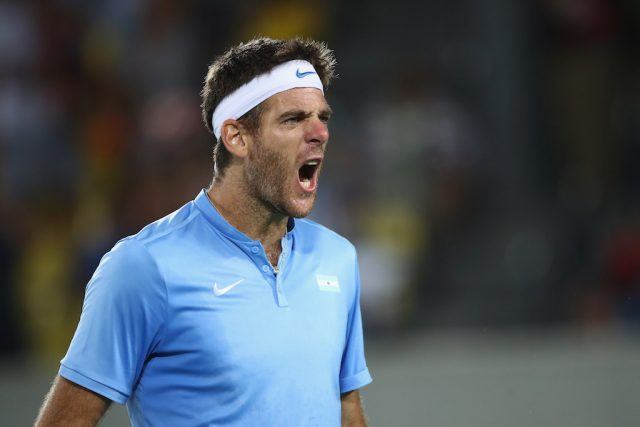 Odds: +1600
Under normal circumstances, these odds may be a little high for Juan Martin del Potro. Despite his 6-foot-6 frame and monster serve, the 27-year-old from Argentina is just the No. 142-ranked player in the world. Still, after witnessing del Potro find his form at the Rio Olympics, pulling off a major upset over the top player on the planet on his way to a silver medal, it wouldn't surprise us to see his confidence carry over to the season's final Grand Slam. Until further notice, we recommend not sleeping on del Potro — the guy has always been full of surprises.
3. Milos Raonic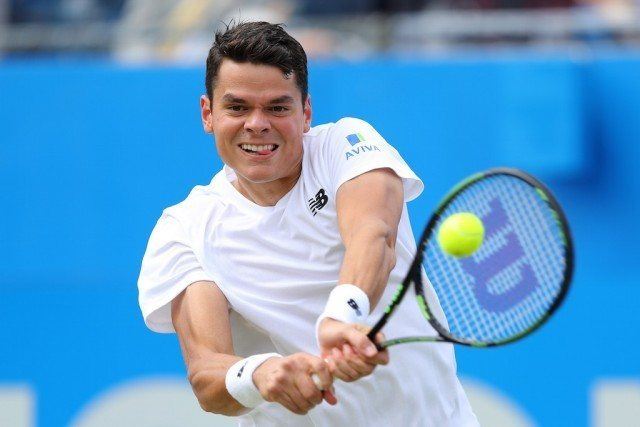 Odds: +1200
Despite winning just one tournament in 2016, Canada's Milos Raonic is always a threat to come out on top. This season, he's put together a 42-11 record and won over $3.5 million in prize money. Given his size (6-foot-5), age (25 years old), and overall standing (World No. 6), Raonic has all the makings of a top-notch tennis player. All that's left to do now is put it all together on the sport's biggest stage. Because it's just that simple, right?
2. Andy Murray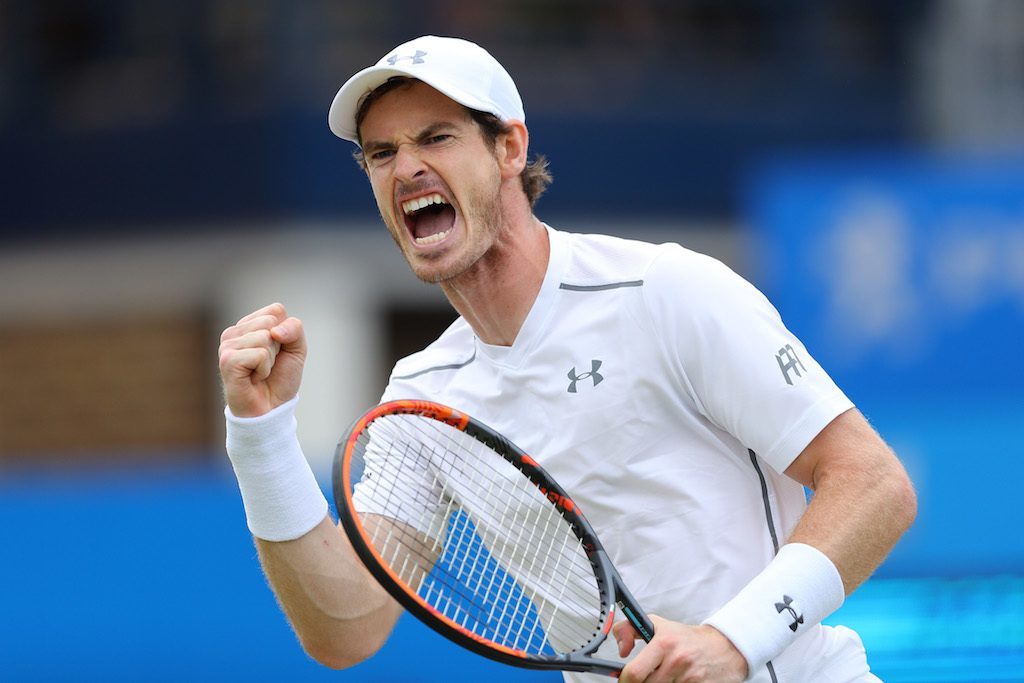 Odds: +180
Heading into this year's U.S. Open, Andy Murray should feel pretty good about his chances. Aside from winning four titles this season, sporting a 50-7 record, and earning just under $7.5 million in prize money, the World No. 2 recently won his second consecutive Olympic gold medal as well as the second Wimbledon crown of his career. The last time Murray took home the title at Flushing Meadows was back in 2012. Although he might not have the best odds at the moment, there's something he does have going for him right now: confidence. And that could make all the difference.
1. Novak Djokovic
Odds: EVEN
In order to capture the 2016 U.S. Open, one will likely have to go through the defending champ. And when that individual happens to be Novak Djokovic, we only have two words to say: Good luck.
This year, the World No. 1 sports a 51-5 record, has won seven tournaments, including the Australian Open and French Open, and has pulled in roughly $9.3 million in total prize money. He may have fallen short in his quest for Olympic gold in Rio, but there's no better tennis player in the world right now than The Joker. This is his tournament to lose. End of story.
Odds courtesy of Bovada via OddsShark.
Statistics courtesy of ATP World Tour.