Here's Who Vegas Is Picking to Win Every College Football Conference in 2017
College football has undergone several dramatic changes since the turn of the century. For starters, triple option and true pro-style offenses are increasingly becoming a thing of the past; recruiting budgets have skyrocketed; and the national championship is decided by a four-team playoff. One thing that remains constant, though, is the level of entertainment that college football brings to its fans.
Here's who the oddsmakers in Las Vegas pick to win each college football conference championship in 2017.
[Editor's note: Article based on odds as of July 3, 2017.]

ACC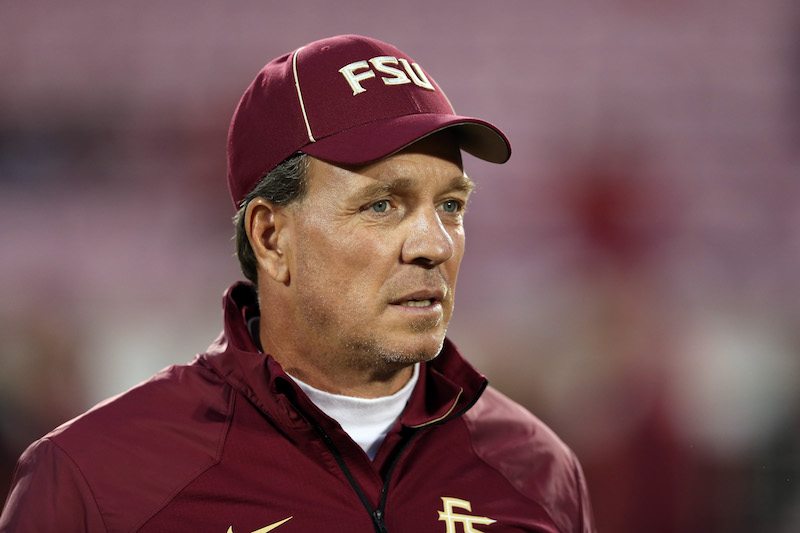 Favorite: Florida State (+135)
Top contenders:

Louisville (+350)
Clemson (+400)
Miami (FL) (+800)
Virginia Tech (+800)
In case you haven't noticed, the ACC is much more than a basketball conference. If you don't believe us, just consider the fact that they'll enter the 2017 season with both the reigning Heisman Trophy winner (Louisville quarterback Lamar Jackson) and the reigning College Football Playoff national champions (Clemson).
The Vegas oddsmakers currently list Florida State as the odds-on favorite to win the 2017 ACC title. They will face Louisville, who can compete with any team in the country as long as Jackson stays healthy; Clemson, who will be tough to beat if they can find a viable replacement for Deshaun Watson; Miami, who will again be loaded with NFL-caliber talent; and Virginia Tech, who should be even better in Justin Fuente's second season as the team's head coach.
American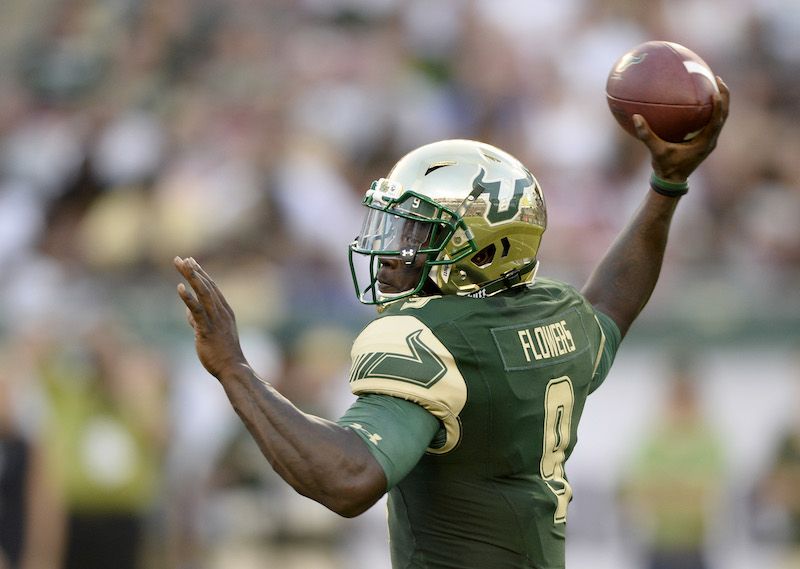 Favorite: South Florida (-140)
Top contenders:

Houston (+550)
Memphis (+550)
Tulsa (+800)
The Vegas oddsmakers don't seem to mind that South Florida will break in a new head coach in 2017 after Willie Taggert left and took the job at Oregon. The Bulls, with Charlie Strong as their new head coach, return with a lot of talent — including quarterback Quinton Flowers, a potential Heisman Trophy candidate — from the team that went 11-2 and finished the 2016 season ranked as the No. 19 team in the country.
Houston, Memphis, and Tulsa have some firepower, but we just don't see them contending with South Florida for the America Conference title in 2017.
Big 12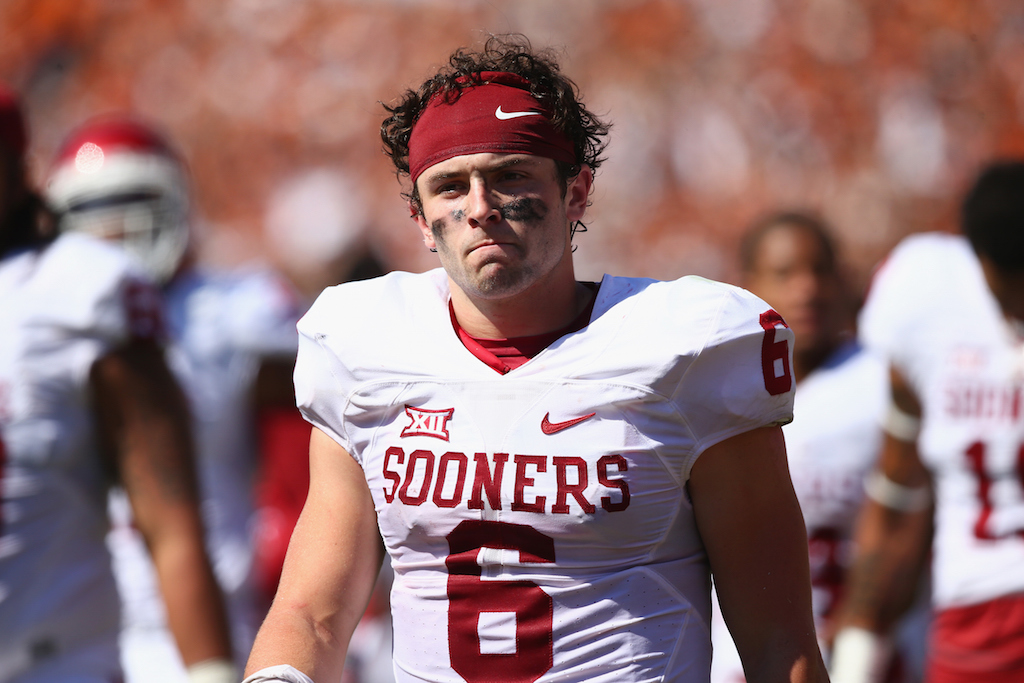 Favorite: Oklahoma (+110)
Top contenders:

Oklahoma State (+425)
Texas (+450)
Kansas State (+650)
West Virginia (+800)
The Big 12 projects to be Oklahoma, and then everybody else. The Sooners, despite the sudden departure of longtime head coach Bob Stoops, have everything in place to ensure that their college football conference doesn't get left out of the Playoff for the second year in a row.
However, a handful of teams have the potential to derail Oklahoma's season. We don't see it happening, but Oklahoma State, Texas, Kansas State, and West Virginia all have the talent to knock off the Sooners on any given Saturday this fall.
Big Ten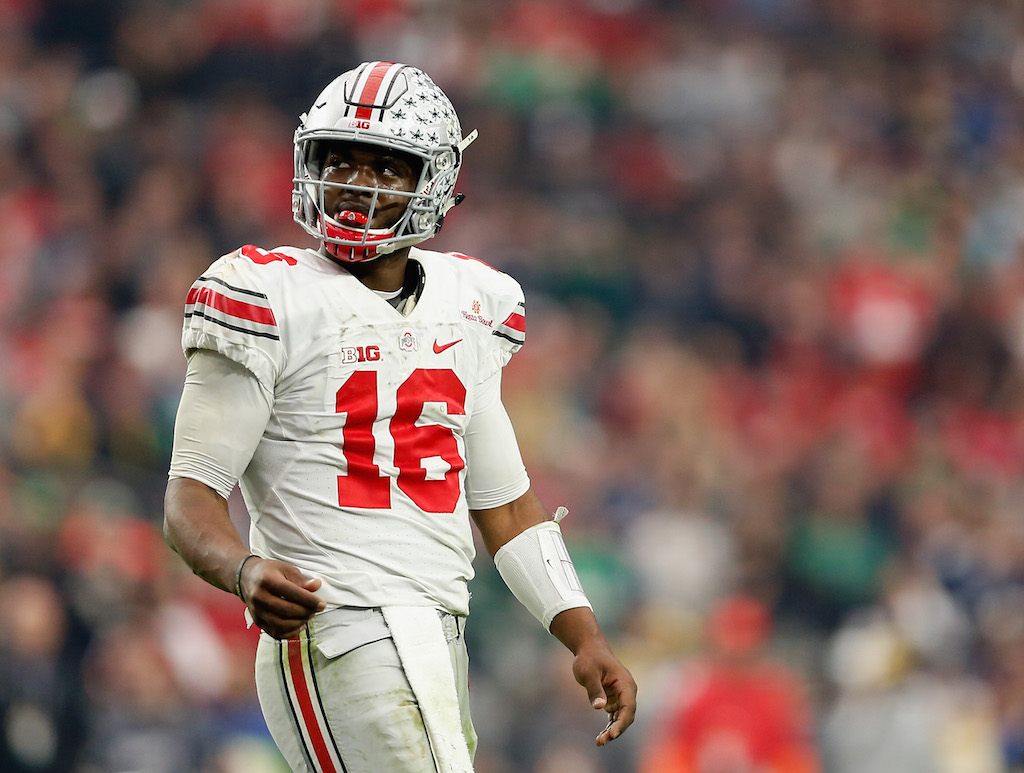 Favorite: Ohio State (+160)
Top contenders:

Michigan (+225)
Penn State (+400)
Wisconsin (+700)
In 2017, the Big Ten will be one of the more polarizing college football conferences in the country. The Vegas oddsmakers give four teams — Ohio State, Michigan, Penn State, and Wisconsin — a fighting chance at winning the conference title. And those four teams happen to be among the most storied programs in college football history.
Conference USA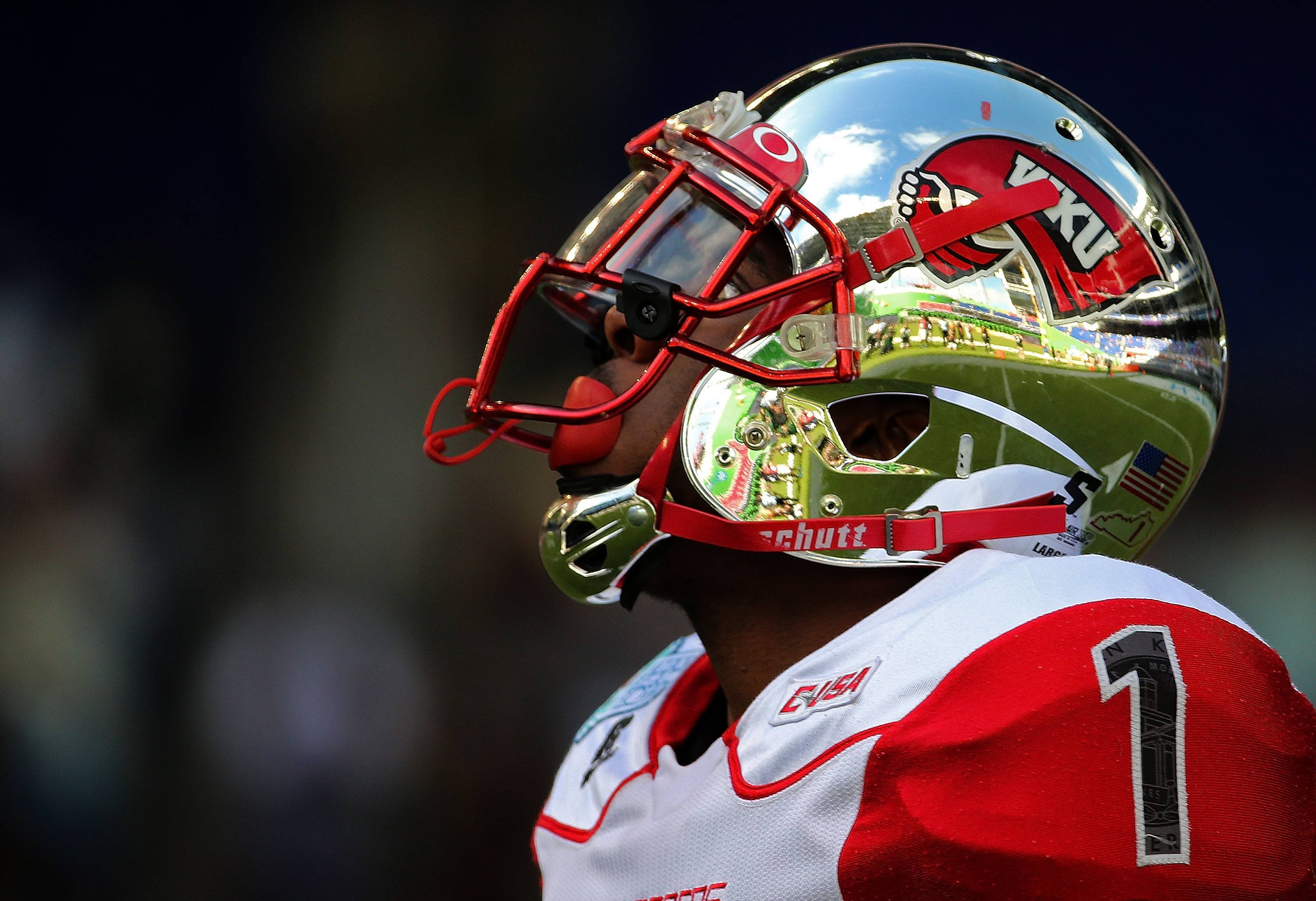 Favorite: Western Kentucky (+250)
Top contenders:

Louisiana Tech (+450)
Middle Tennessee (+700)
Southern Miss (+700)
Texas – San Antonio (+700)
Conference USA projects to be one of the most competitive conferences in the country in 2017. Western Kentucky is currently favored to win their third-straight college football conference title. However, it won't be easy with the Vegas oddsmakers giving seven other teams a fighting chance at ending the Hilltoppers reign over Conference USA.
MAC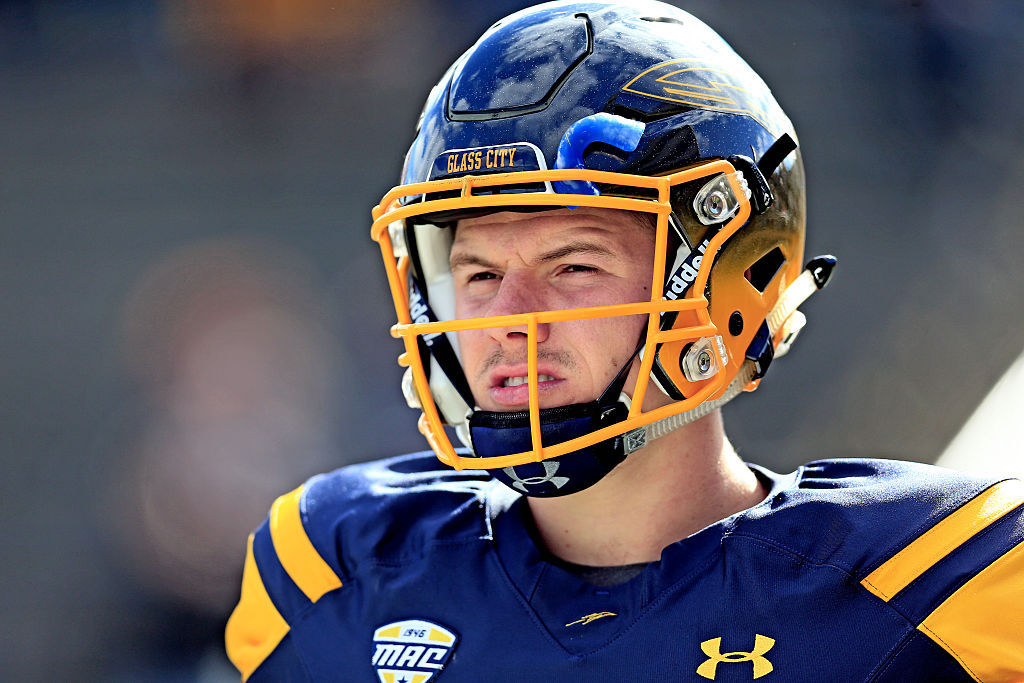 Favorite: Toledo (+230)
Top contenders:

Western Michigan (+250)
Ohio (+500)
Miami (OH) (+500)
The MAC may not produce NFL players at the rate of other conferences, but they do offer fans a highly entertaining product on midweek days (Tuesdays–Thursdays) that are not typically reserved for college football games. As usual, the MAC will be one of the more competitive conferences in the country with over half of the league's 12 teams having a viable chance at claiming the 2017 college football conference title according to the Vegas oddsmakers.
Mountain West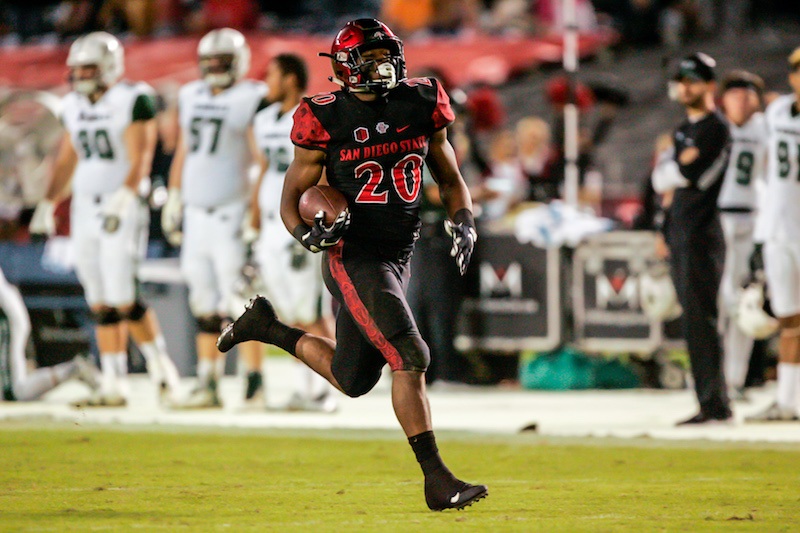 Favorite: San Diego State (-120)
Top contenders:

Boise State (+300)
Colorado State (+375)
We found the Vegas oddsmakers' take on the Mountain West quite noteworthy. In their eyes, it's only a three-team race (San Diego State, Boise State, and Colorado State) for the conference title.
What's interesting to us is who's absent from their list of top contenders: the Wyoming Cowboys. Many NFL Draft pundits believe Wyoming quarterback Josh Allen will end up being the No. 1 overall pick in the 2018 NFL Draft. This begs the question, if Allen can't lead Wyoming to a top-three finish in the Mountain West, is he really worthy of being the first player selected in the draft?
Pac-12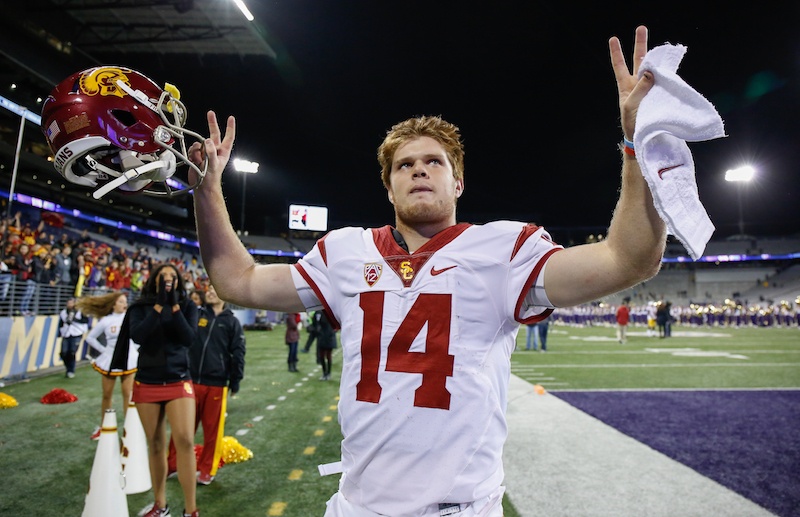 Favorite: USC (+110)
Top contenders:

Washington (+325)
UCLA (+800)
Stanford (+1000)
The Pac-12 may be the most top-heavy Power 5 conference in the country. According to the Vegas oddsmakers, only four teams — USC, Washington, UCLA, and Stanford — have a realistic chance at taking home the 2017 conference title.
Based on what we saw out of USC quarterback Sam Darnold during the second half of the 2016 season, the Trojans are the undisputed team to beat here. The 6-foot-4, 225-pounder is a legitimate Heisman Trophy contender on track to being the next great USC quarterback. As it stands, anything other than a USC-versus-Washington matchup in the Pac-12 title game would surprise us.
SEC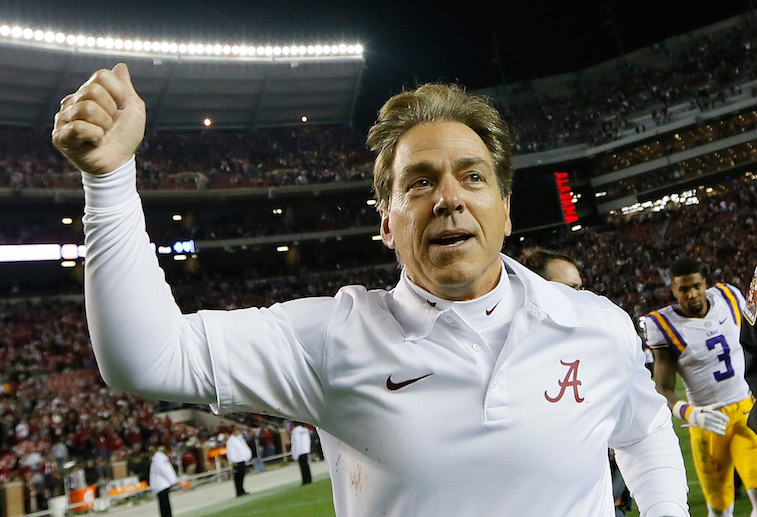 Favorite: Alabama (-140)
Top contenders:

LSU (+550)
Auburn (+700)
Georgia (+700)
The SEC is often touted as the most competitive conference in all of college football. However, Vegas's choice here tells another story.
It should come as no surprise that the Alabama Crimson Tide, who returns a wealth of talent, is heavily favored (-140) to win their sixth conference title of the Nick Saban era. Vegas expects the Tide's stiffest competition to come from LSU (+550), Auburn (+700), and Georgia (+700). The oddsmakers haven't completely written off Florida (+1000) and Tennessee (+1200) either. At the end of the day, we'd be completely shocked if Alabama doesn't take home the 2017 SEC crown.
Sun Belt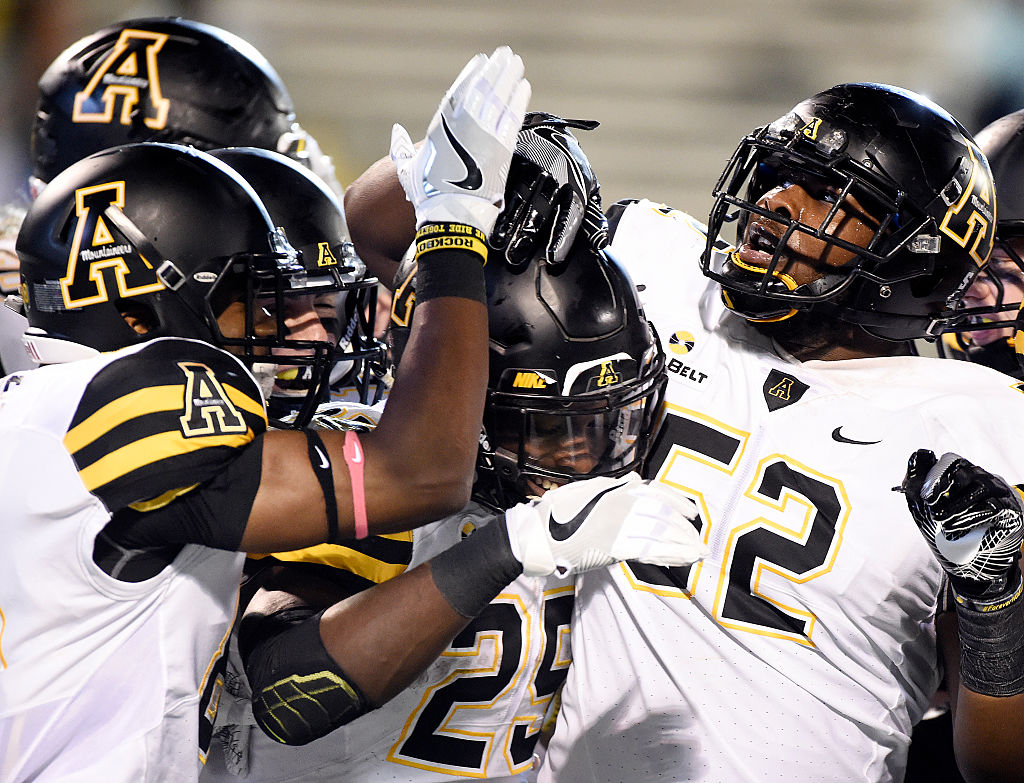 Favorite: Appalachian State (+150)
Top contenders:

Troy (+275)
Arkansas State (+275)
The oddsmakers in Vegas clearly feel strongly that the Sun Belt Conference title will go to one of three teams: Appalachian State (the current favorites), Troy, or Arkansas State. After that, the teams with the next best odds of winning the Sun Belt in 2017 are Georgia Southern and Louisiana-Lafayette, who both come in at +1200.
Statistics courtesy of Sports-Reference. Odds courtesy of OddsShark.