Venus and Serena Williams' Father Taught Them a Great Lesson About Handling the Media
There isn't a more legendary pair of siblings in sports than Venus and Serena Williams. With 30 major singles championships between them, the dynamic duo has dominated the world of tennis. Much of their success wouldn't be possible without their father, Richard Williams.
Their father gave his daughters everything they needed to become legends in the sport of tennis. One time, Williams gave the girls a great example of handling nagging media members during a live interview.
Richard Williams coaches Venus and Serena Williams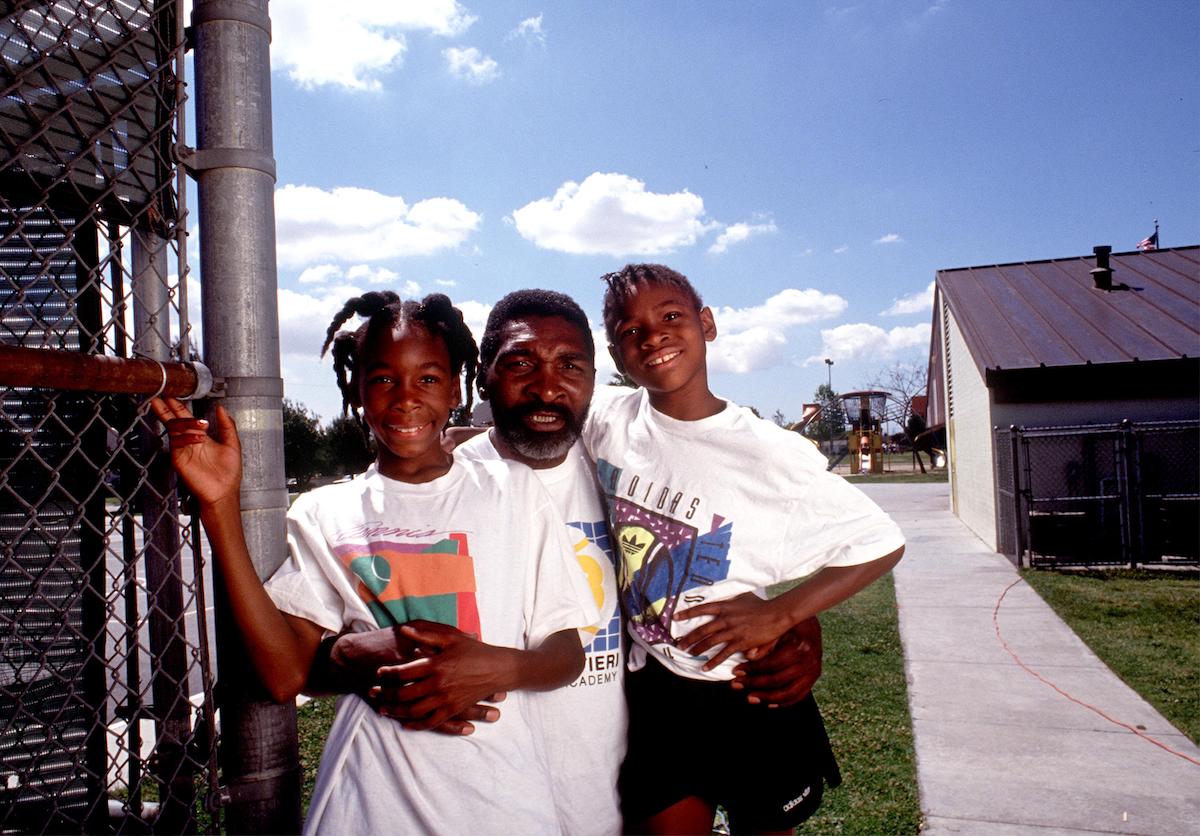 RELATED: Have Serena and Venus Williams Played Doubles Tennis Together?
Richard Williams was Venus and Serena's tennis coach from birth. The two sisters were holding tennis rackets in their hands while they were babies in strollers, according to Biography.com. Their father began coaching them when Venus turned four years old, with Serena begging to join.
In their early years, Venus and Serena practiced at a local tennis court in Compton, California. Gang activity was prominent at the time, so Williams would have to fight members or ordinary people just so their daughters could use the court. According to Biography.com, the fights would leave him with missing teeth and broken ribs, but his daughters eventually got on the tennis court and practiced.
"It had taken two years and almost destroyed my body and my spirit. But in that moment, none of that mattered. What mattered was the courts were ours," said Williams in his book Black and White: The Way I See It.
Richard Williams' persistence turned some gang members into unofficial bodyguards while the sisters were practicing. That shows the level of respect they had for what he was doing for his kids. Venus and Serena Williams' father demanded respect, and he wasn't going to let a reporter pester his daughter in a live interview.
Richard Williams checks reporter for pestering Venus during a live interview
RELATED: Is Coco Gauff Already Better Than Serena Williams Was At Her Age?
Serena and Venus Williams were destined for greatness at a young age, hitting celebrity status before they were legal adults. In 1995, Venus participated in a live interview for ABC News Day with news correspondent John McKenzie. The reporter asked Williams about her confidence facing an opponent, to which the then 14-year-old tennis star replied, "I know I can beat her… I'm very confident," per the video on Twitter.
Mckenzie then questions Venus Williams on why she said it so quickly and easily. He continues to pester the tennis player about her confidence until her father steps in. After the correspondent tells the father he can't keep interrupting his interview, Williams proceeds to give him a much-needed lesson.
"You've got to understand you are dealing with the image of a 14-year-old child. This child is going to be out there playing when your old ass and me gonna be in the grave. You are dealing with a little black kid, and let her be a kid. She done answered it with a lot of confidence. Leave that alone," Williams said per the video on Twitter.
Richard Williams standing up for Venus like that is just one example of how he has always protected his daughters. He knew they had a successful career in front of them, and he didn't want anybody from the outside to mess it up.
Venus and Serena Williams' father showed them how to battle adversity
RELATED: Venus and Serena Williams Made so Much Money in Tennis They Bought the Dolphins
Richard Williams was committed to making his daughters tennis legends, and he's been able to see the fruition of his work. The Williams sisters have had a chokehold on the tennis game for decades, with no sign of letting go. Despite Serena Williams' loss in the Australian Open, her coach believes she won't stop until she wins major No. 24. 
Venus Williams suffered a first-round defeat in the Australian Open, but it was a gutsy performance. She rolled her ankle in the middle of the match, but she didn't retire from the match and winced her way to the finish line. Her ability to fight through that injury shows how much of her father's grit and resolve is within her. 
Both Williams sisters have had to overcome adversity in their careers. Venus was diagnosed with Sjögren's syndrome in 2011. Many thought she'd retire from tennis, but she simply changed her diet and has made a serious commitment to her health and wellness. In 2020, she is still competing at a high level.
Serena had a rough patch from 2005-06 as she was battling depression, amongst other things. In 2007 she bounced back and returned to her dominant form. Their father instilled that determination and grit from an early age, and it's shown itself countless times throughout the Williams sisters' careers.