Victor Oladipo's Decision to Sit Out the NBA Restart Is a Little Puzzling
The NBA's decision to restart the season at Disney World in Orlando was met with enthusiasm from both fans and players. That enthusiasm quickly turned to confusion, however, as the rules and restrictions started to become clear. Even now, with most teams having reported to the bubble for training, many aspects of the quarantine system remain murky.
For the most part, players have accepted the inherent risks and restrictions, and chosen to report to Orlando. Other players have decided not to go at all. Meanwhile, the Indiana Pacers' Victor Oladipo can't seem to make up his mind about what to do.
Some players who have opted out of the restart
The number of players who have chosen not to attend the NBA restart in Orlando is surprisingly small, all things considered. A number of players also opted out after testing positive for the coronavirus themselves. That group includes a number of players from the Brooklyn Nets, including key pieces DeAndre Jordan and Spencer Dinwiddie.
Other players have opted out to protect either their own health or that of their families. Los Angeles Lakers' guard Avery Bradley decided not to play in order to minimize the risks of passing the virus to his six-year-old son, who has a history of struggling from respiratory illnesses according to ESPN. The Portland Trail Blazers' Trevor Ariza opted out in order to avoid missing time with his own young son.
A small number of players have also opted out in order to protect themselves against risk of injury. Most of those players are concerned about keeping themselves healthy ahead of upcoming free agencies.
Washington Wizards sharpshooter Davis Bertans is one good example. For a while, it appeared that Victor Oladipo was another, although now nobody is quite sure what to think.
Victor Oladipo's decision to sit out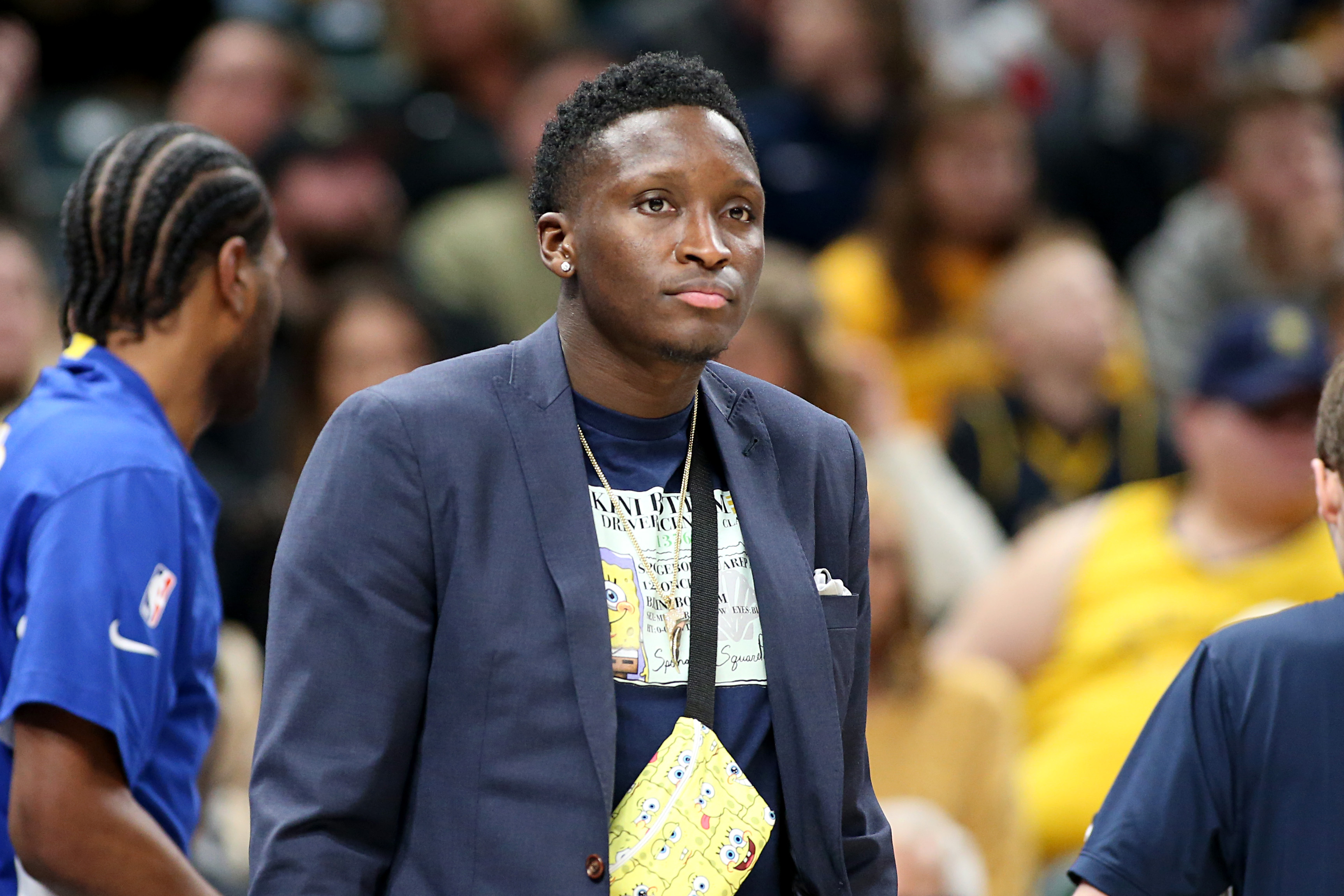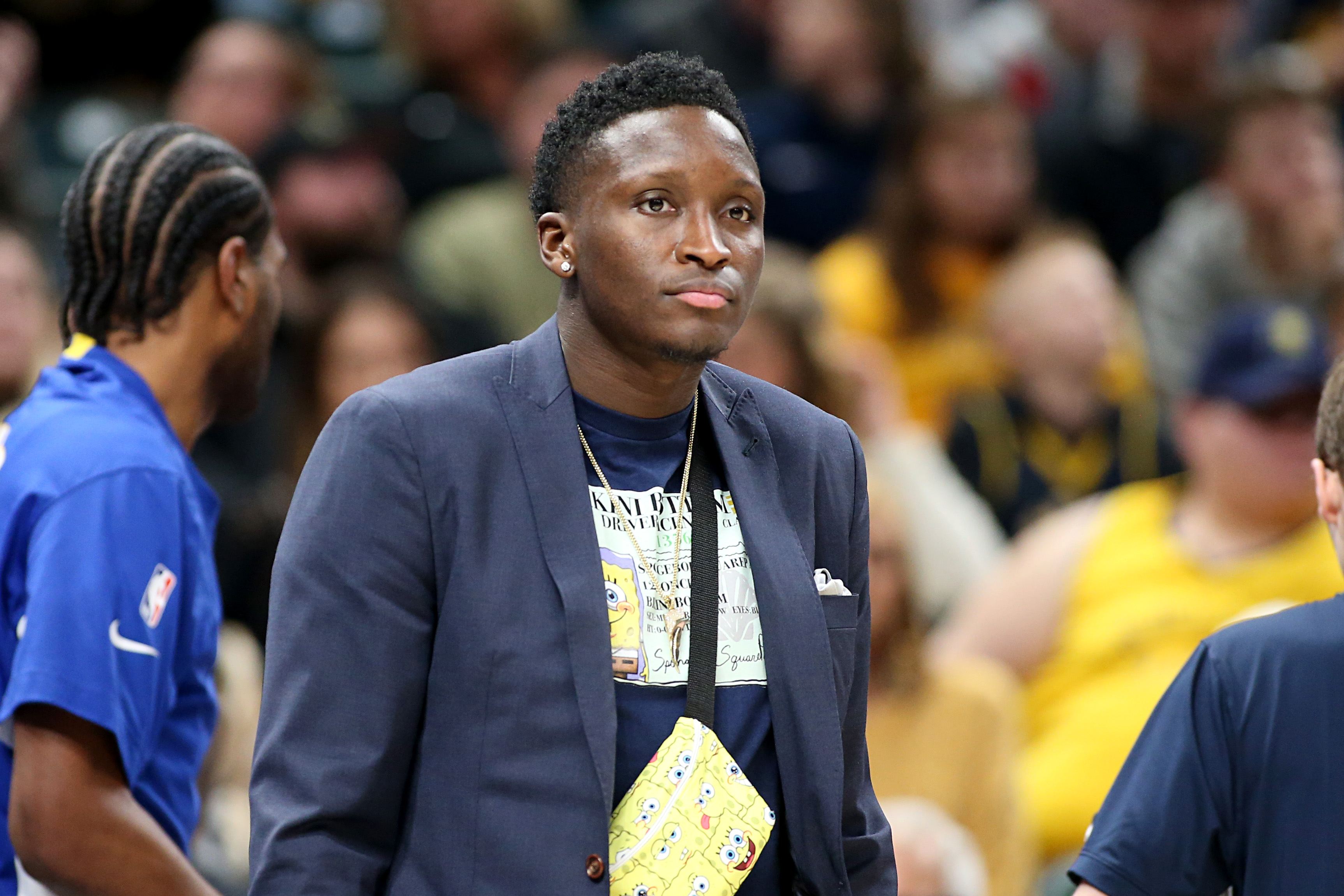 Oladipo suffered a ruptured quad tendon back in January 2019. He spent a year recovering from the injury before returning to play in late January 2020, playing in 13 games with the Pacers before the league suspended play due to the pandemic.
Oladipo wasn't particularly effective — averaging just 13.8 points and 3.0 assists per game — but most people assumed he was just shaking off the rust.
There was no reason to think that Oladipo wouldn't participate in the NBA restart—at least not until early July, when he made the surprise announcement to sit out the rest of the season. Among other things, he had this to say to Indy Star:
"I feel like I'm at a great place in my rehab and getting closer and closer to 100%. With all the variables, from how I have to build my 5-on-5 workload back up, to the increased risk of a soft tissue injury which could delay my rehab, and the unknown exact set up of the bubble, I just can't get my mind to being fully comfortable in playing."
Oladipo's reasoning struck many people as odd. After all, hadn't he already completed his rehab work? To make things even more confusing, Oladipo stated that he would still travel to Orlando with the team. Many analysts questioned why that was necessary, since he would only increase the bubble's risk profile by adding an extra body to the mix.
A new twist in Victor Oladipo's decision
11 days after making his initial announcement, Oladipo did an about-face, announcing that he would now attempt to play in Orlando. He told reporters during a Zoom conference that his decision was based on how he felt after a few practices in Orlando. He did emphasize that nothing was set in stone, and that he would continue reassessing his physical condition on a daily basis.
The timing of Oladipo's new announcement has struck some commentators as a little odd. It came out on the same day as an ESPN story revealing that Oladipo's remaining $3 million 2019-20 salary was in question. If Oladipo has truly opted out, he would not be eligible to receive that pay. Thus his decision to try and play may be more motivated by financial reasons than anything else.
All stats courtesy of Basketball Reference