Video Games and a Woman's Love Help Demetrious Johnson Stay Grounded in His MMA Career
Many UFC fighters are competing for the title of being the best in the UFC. But, despite leaving the UFC, many people, including Joe Rogan, still consider Demetrious Johnson to be the best fighter in the sport. Here's a look at how his family and video games help keep him grounded in his professional career.
Demetrious Johnson's record-breaking streak
When the UFC created its lower-weight divisions, it surprised many fans when a champion from those divisions became so dominant in their weight class. Johnson originally fought in the 135-pound bantamweight division, and he was good at it. He didn't win the title, but he was close. However, the men that he fought were often larger than him, and that put him at a significant disadvantage.
Then the UFC created the 125-pound flyweight division, and DJ, as he's often called, quickly started dominating it. He won the flyweight belt in 2012, and he held onto it for almost 6 years. Along the way, he broke several records and accomplished many daring feats.
For example, when he fought Kyoji Horiguchi in 2015, DJ managed to submit Horiguchi with one second left on the clock. This was, at the time, the latest finish in UFC history. By the time he finally lost his belt to Henry Cejudo, he had defended his belt 11 times, which is still the record for the most consecutive title defenses in UFC history.
How his family keeps him in check
Despite these accolades, Johnson hasn't succumbed to the lifestyle of the rich and famous. While champions like Mike Tyson threw crazy parties after they made it big, Johnson has kept it low-key. He's always been a humble fighter, and he has his family to thank for that.
As ONE FC wrote, his wife, Destiny Johnson, says that, "For him, it's more of just having a well-balanced life." DJ is a father of three, and like most dads, he wants to take care of his family. His balance between work and family however, is also a reflection of the lessons that he learned when he was a kid.
DJ grew up with an abusive step-father and a mom who was deaf, according to ONE FC. They lived in poverty, and in adulthood, that he continued not having much at the start of his career. In fact, he was working at a Red Lobster restaurant between fights, and that's actually where he met Destiny. But, despite his accolades, it was only when he started making good money from his fights that he thought he was doing well in life.
As he told ONE FC, "I first thought I was successful when I could support my family through fighting." Currently, he's the bantamweight champion of ONE FC and he continues to successfully support his family to this day. But, when he's not fighting, training, or spending time with his family, he's also playing video games.
How video games keep Demetrious Johnson humble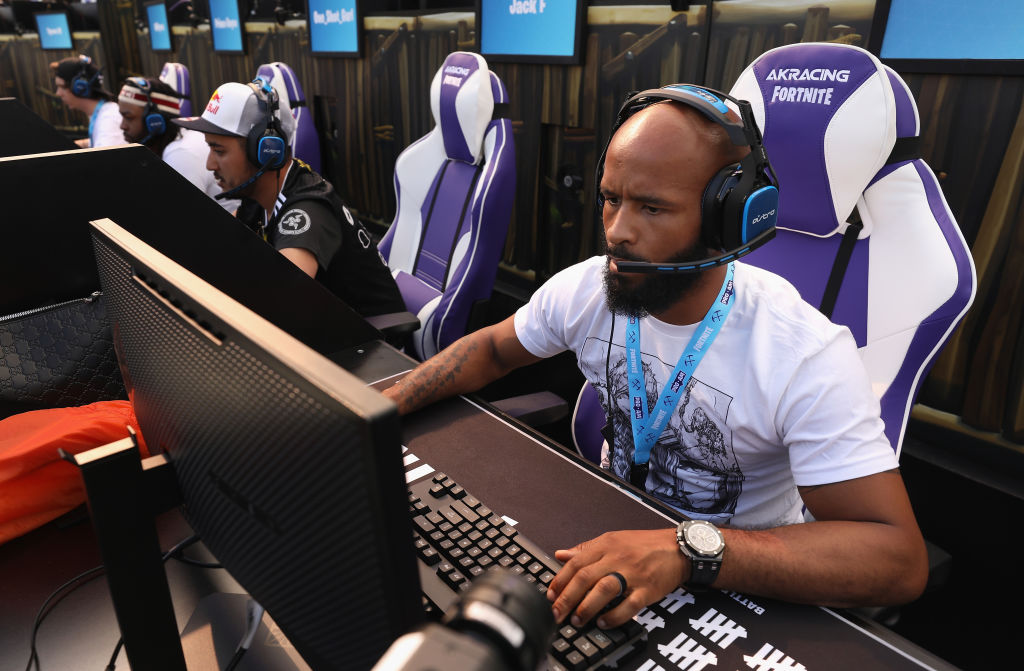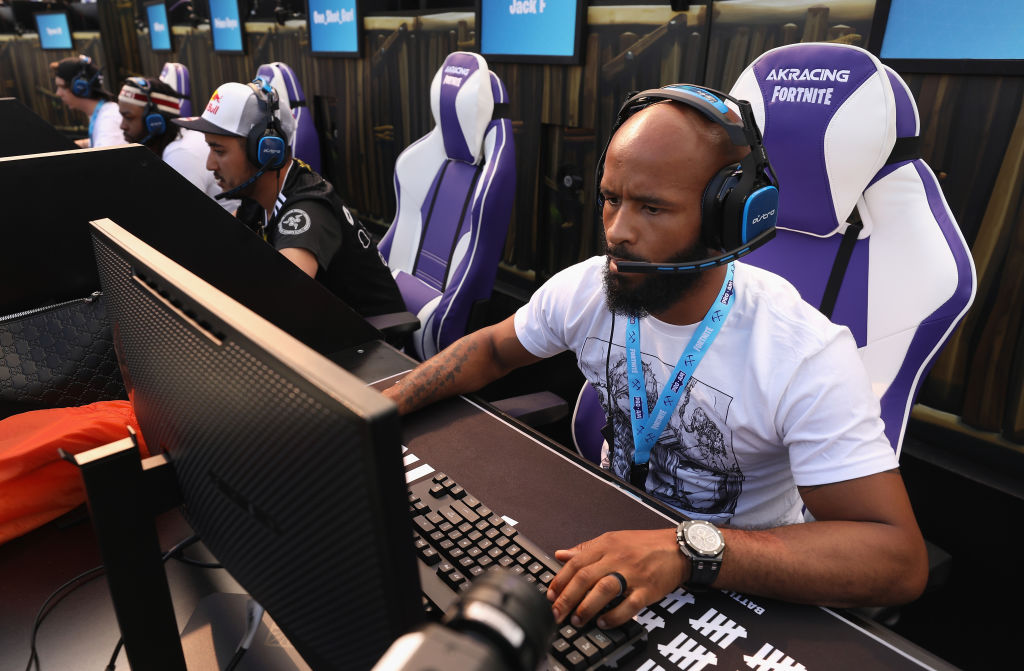 Johnson has always been a fan of video games, according to CNN, but it was only recently that he realized that gamers can make a lot of money playing video games. Plus, many gamers are also young people, and young people are also fans of mixed martial arts. So, it was natural for DJ to marry the two and be a video game streamer when he's not fighting.
While DJ may be the king of MMA, he's not doing that hot in Esports. Not being the best is a great way to keep someone humble, and that's what video games does to him. That said, they also give him a fun and healthy hobby when other athletes may instead choose drugs and partying.