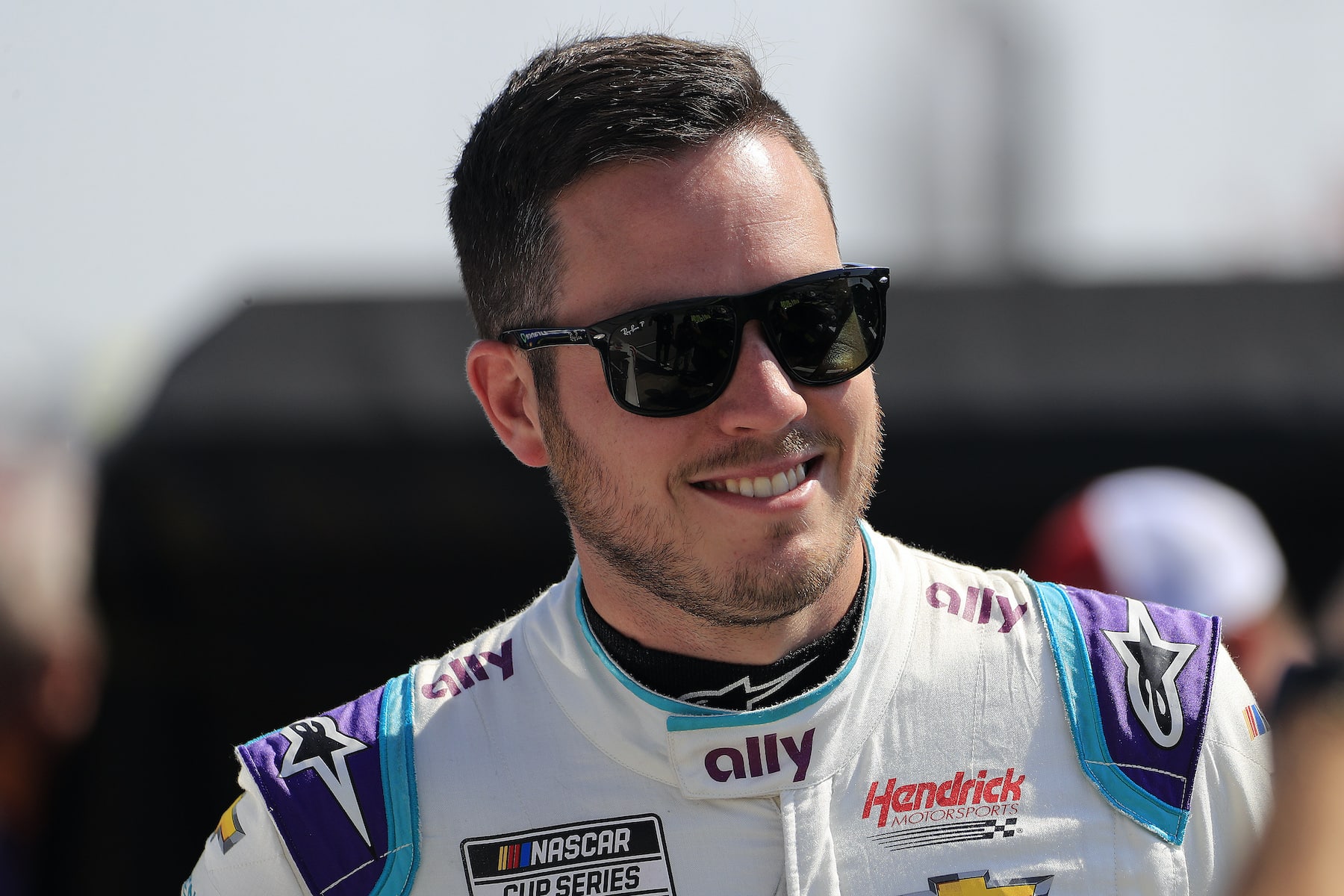 Disturbing New Video Reveals Alex Bowman's Pained Expressions Moments After Texas Crash
The prerace show at Talladega showed video of Alex Bowman and his reaction after his crash at Texas and it is hard to watch.
Alex Bowman missed his first race of the season on Sunday at Talladega after sustaining a concussion the week before at Texas. Last week's announcement of Bowman's injury and pending absence set off a firestorm as numerous drivers, including a pair of the Hendrick Motorsports driver's teammates, Chase Elliott and Kyle Larson, spoke up about safety concerns with the Gen 7 car. 
As of Sunday, the only thing from the accident that had been made public was Bowman's radio communication with his team and in-car video footage that showed the driver's head slamming violently against his headrest at impact. That footage didn't include the driver's reaction to the crash. NBC aired that video during Sunday's Countdown to Green prerace show, and it was downright disturbing. 
Alex Bowman suffers concussion at Texas
Last Sunday at Texas, Alex Bowman was one of the first drivers to suffer from tire issues on a hot day in the Lone Star State when on lap 98, he blew a tire, and backed into the outside wall coming out of Turn 4 on the 1.5-mile track. 
While the accident didn't appear to be a hard impact, as the No. 48 glanced off the wall before continuing down the track, the driver communicated a very different story over the team radio.
"Done. I can't drive the rest of the day," Bowman said, feeling the effects of the impact. "I don't understand how this thing's still rolling. That's the hardest I've crashed anything in my entire life." 
The HMS team repaired the vehicle, and he returned to the track and raced to the end, finishing in 29th place five laps down. 
New footage shows disturbing reaction of Bowman
During the original race broadcast and a couple of days later on FS1's NASCAR Race Hub, video showed Bowman sitting still in his car moments after impact and included his radio communication. Interestingly, both videos stopped there.
In Sunday's prerace show at Talladega, NBC aired the driver's reaction, including his pained facial expressions, and they lined up with what he had said over the radio. 
The 29-year-old first lifts his visor with his left hand, and can initially be seen closing his eyes before opening them and squinting hard multiple times as if trying to clear them. At one point, he reaches in with his white-gloved right hand and rubs his eyes trying to further clear them up before shutting the visor.   
Crash and concussion motivated his teammates to speak up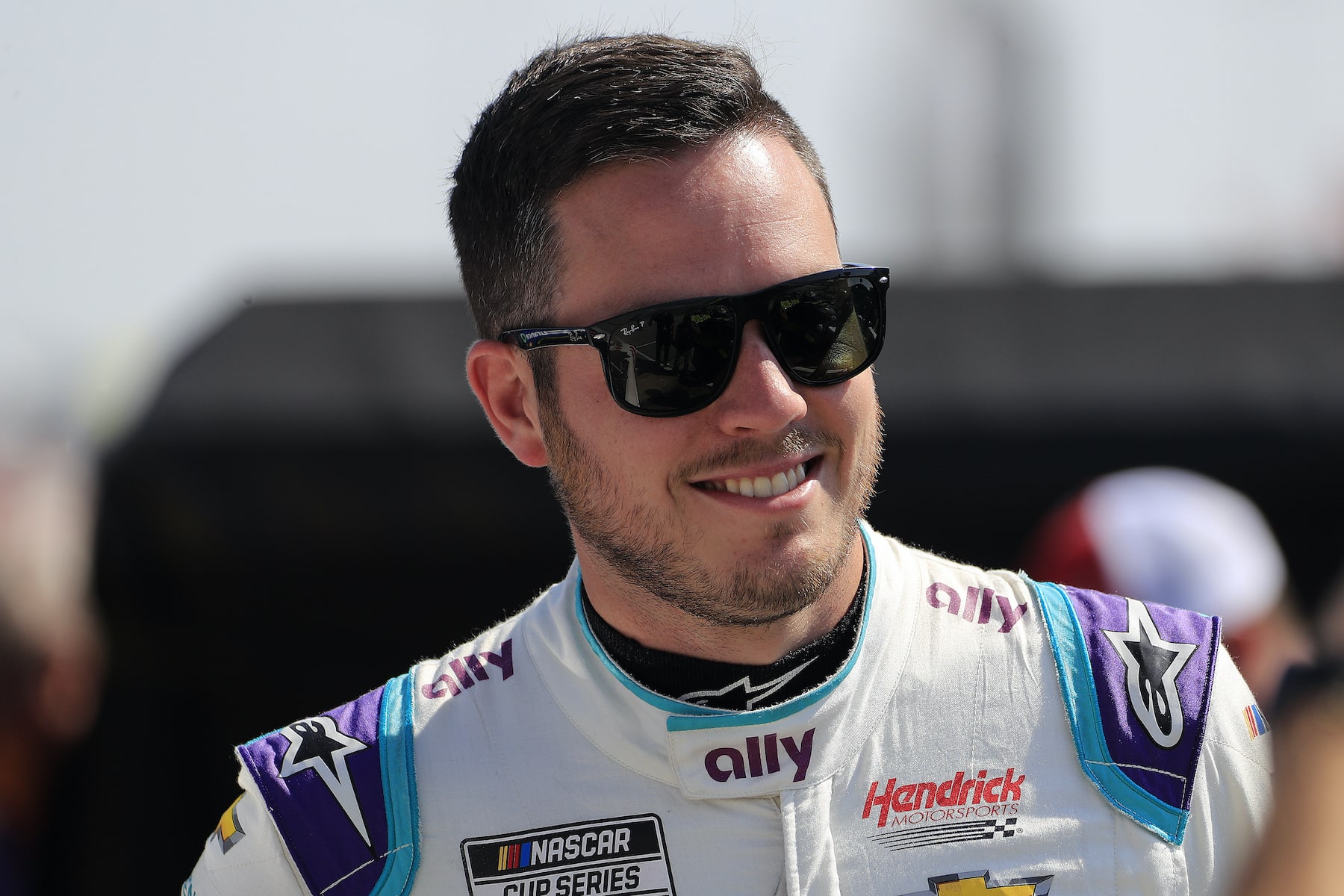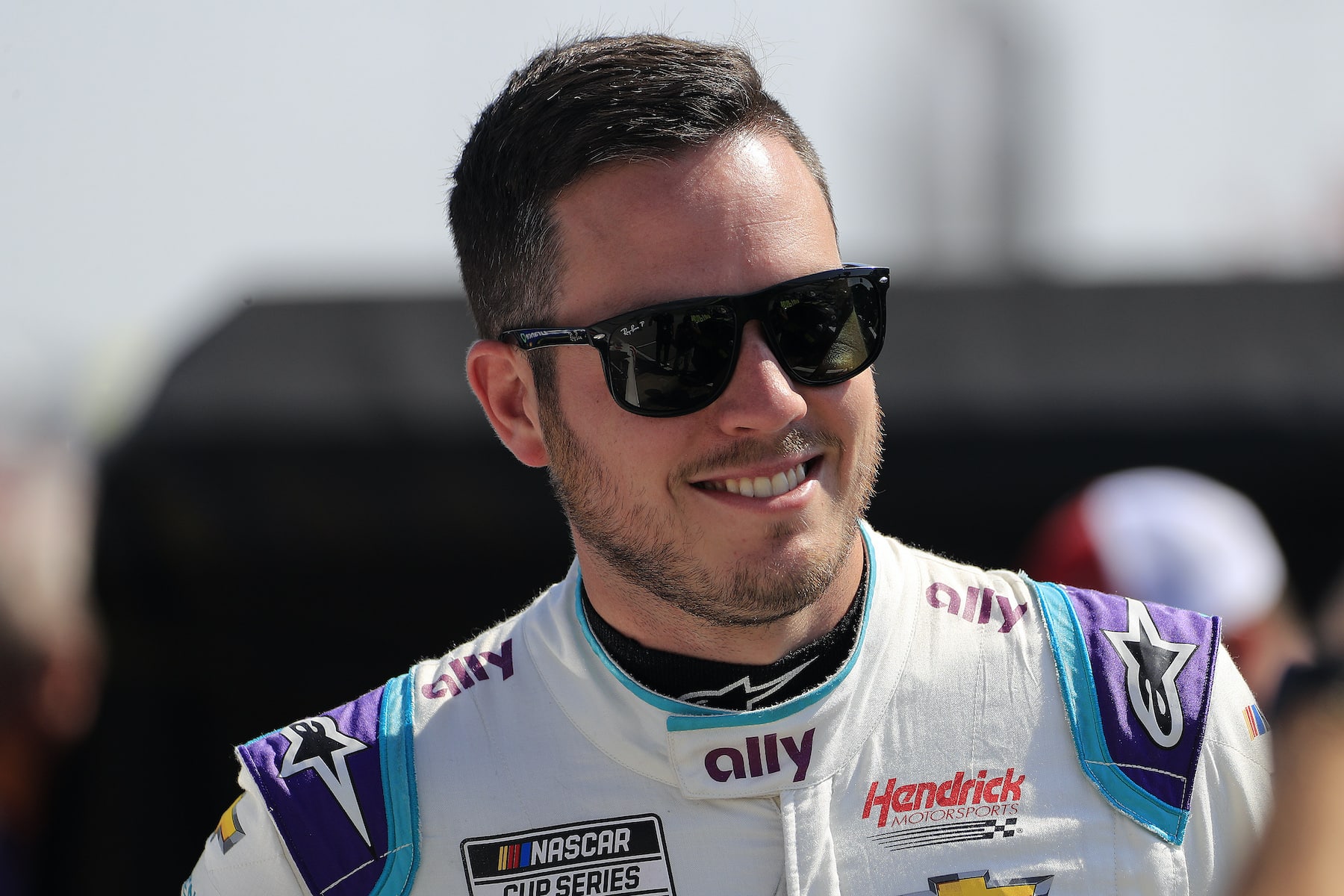 Bowman's crash and subsequent concussion was a tipping point for HMS teammates Kyle Larson and Chase Elliott, who had remained relatively quiet on safety concerns thus far this season. The 2020 champion admitted as much during one postrace interview following his win on Sunday at Talladega.
"When you start seeing your peers go down like that and know that it could be you or anybody else, this week, next week, the week after, it's a serious thing," Elliott said. "This is an area of concern that was brought up last fall. So, it's like, here we are a year later."
"I feel like everybody has kept their mouth shut for a long time and given them opportunities to make changes and do better and we haven't. Now we have two drivers out for concussions. I just think it's time to get after it. We should have never been in the situation to begin with and now that we are, we need to fix it and fix it fast."
The disturbing video of Bowman's post-crash reaction at Texas only magnifies the problem and, as Elliott suggested, all fans can do is hope that NASCAR is working hard to fix it and fix it fast.
Like Sportscasting on Facebook. Follow us on Twitter @sportscasting19 and subscribe to our YouTube channel.
RELATED: Denny Hamlin Feels for Alex Bowman, Blasts NASCAR for Refusing to Accept Responsibility for Injuries and Calls Out System That Takes Advantage of Drivers