Vikings at Packers: 3 Things to Watch For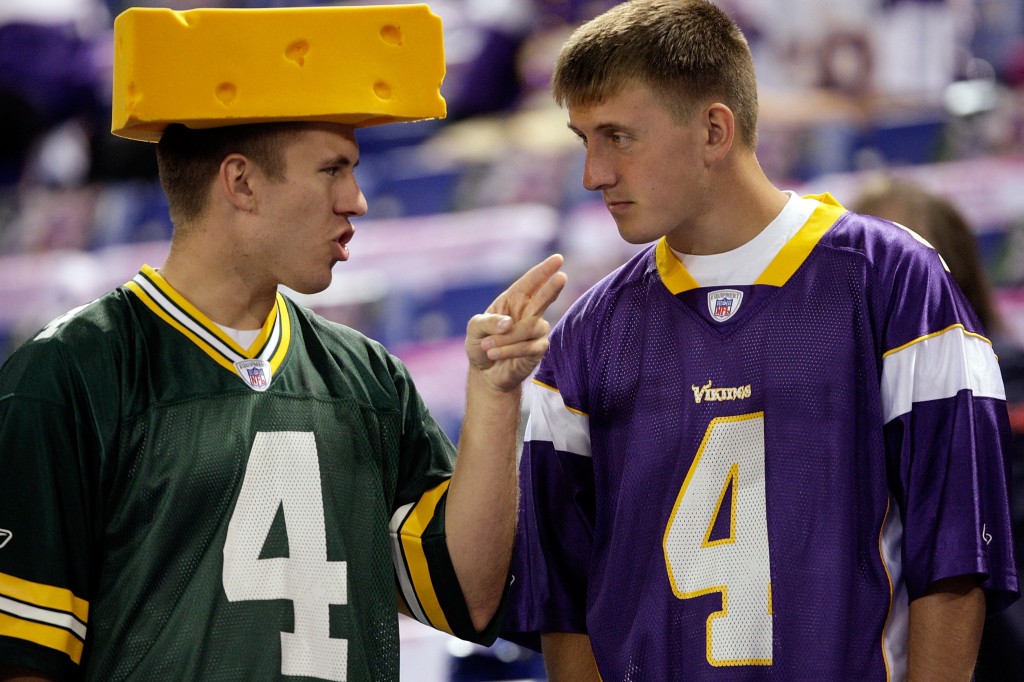 The Minnesota Vikings and Green Bay Packers are both entering Week 5 with matching 2-2 records. Both squads are coming off thoroughly impressive and decisive wins in Week 4, and that's where the similarities end for these NFC North division rivals.
Aaron Rodgers is coming off an MVP-caliber performance against the Chicago Bears and the Packers defense shut down Jay Cutler and the dynamic Bears offense in the second half of their game. The Vikings enter the game with uncertainty at the quarterback position after hyped rookie Teddy Bridgewater suffered an ankle injury in their dominating win over the Atlanta Falcons. Minnesota's running game was dominant last week and will be crucial in this week's matchup if they plan to keep the ball out of Rodgers' hands.
Here's a look at three critical questions leading up to the Vikings and Packers' Thursday night matchup at Lambeau Field.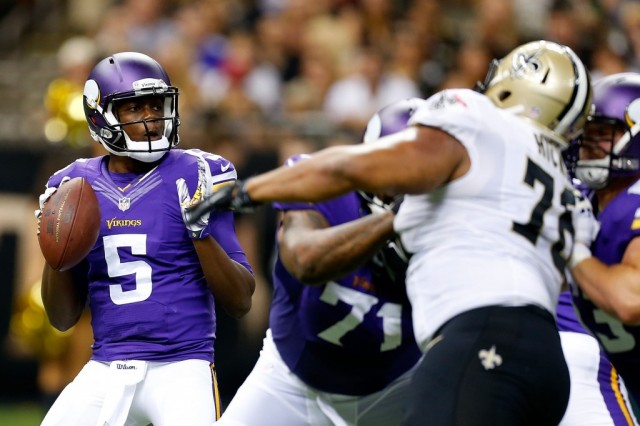 Will Teddy Bridgewater play?
The Vikings have yet to tip their hand as to whether Bridgewater will play. The quarterback himself has proven to be a master of the media cliché, stating that he "will do whatever is best for the team." The rookie signal-caller was impressive in his first professional start, and his presence could mean the difference in the Vikings being a playoff contender or a team with a top 10 draft pick in May.
Can the Vikings' running game keep Aaron Rodgers off the field?
The Vikings will be without Adrian Peterson for the foreseeable future — that's old news — yet their running game remains a key to their success. Behind a combined effort from mainly Matt Asiata and Jerick McKinnon, the Vikings rushed for 241 yards on 44 carries against the Falcons. Against the Packers, the running game will be the Vikings' best defense against Rodgers. If they can keep him off the field and prevent him from getting into a groove, this will be a competitive game. If Rodgers has a performance like he did last week, it's unlikely the Vikings have the firepower to keep up with the Packers offense.
Which team will respond better to the short week?
Players and coaches despise Thursday night games. The shortened week not only takes away a big chunk of their recovery time, but it also forces them to condense playbooks and cram in game plans with roughly half the preparation time they would otherwise have. Several upsets have happened during Thursday night games, and the shortened week of recovery and preparation is a major X factor in this matchup.