A Vikings Tryout Wasn't the First NFL Bid by Standout CFL QB Bo Levi Mitchell
The CFL doesn't make much news in the United States often, aside from when a well-known or controversial player, like Johnny Manziel, signs with one of the league's teams. But one quarterback in the CFL is making news for his attempts to make it into the NFL.
Bo Levi Mitchell tried out for the Vikings, who were interested in potentially bringing him on as a backup to starting QB Kirk Cousins, but that wasn't what Mitchell was looking for. He planned to compete with Cousins for the starting job. But the Vikings weren't interested in that, probably because of Cousins' contract. And, the Vikings were the latest in a line of NFL teams hoping Mitchell could add a little something extra to their quarterback rooms.

Who is Bo Levi Mitchell?
Mitchell is a Texas native who played quarterback at SMU for two seasons before transferring to Eastern Washington for his junior year. After going undrafted in the 2012 NFL draft, Mitchell decided to go to Canada to play in the CFL. He signed with the Calgary Stampeders as a free agent and has played for them ever since, finding some success north of the border.
Mitchell has helped lead the Stampeders to the Grey Cup title twice — in 2014 and 2018 — and he has won two CFL Most Outstanding Player awards, in 2016 and 2018. He holds the CFL record for the fastest quarterback to 60 wins, needing just 72 starts to get there, and he holds the record for the longest winning streak by a starting quarterback with 14 straight victories.

Mitchell tries out for several other NFL teams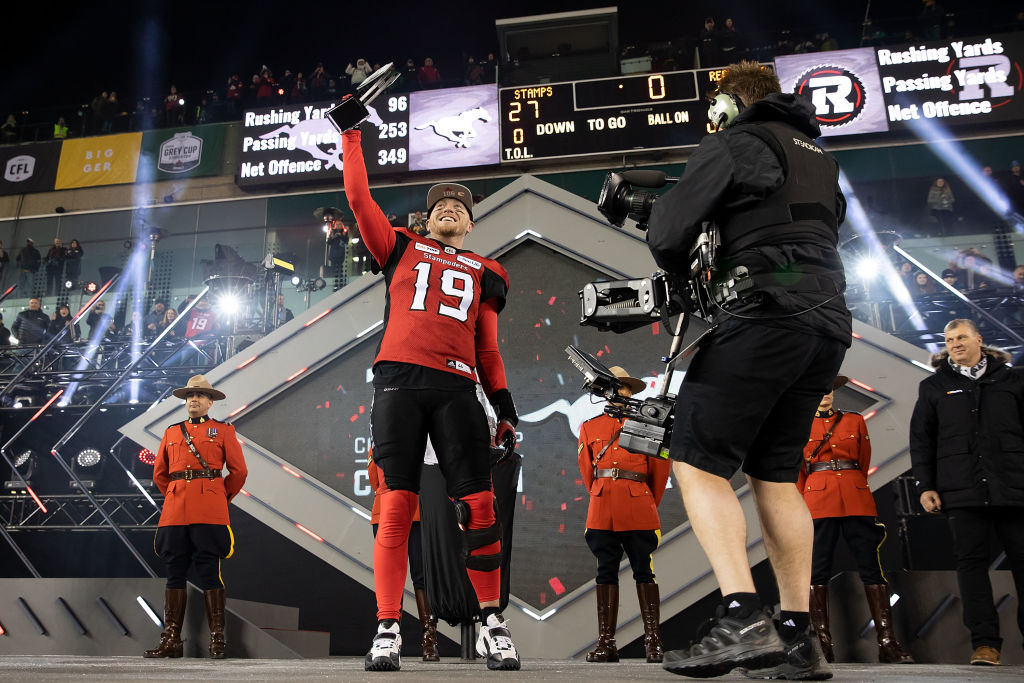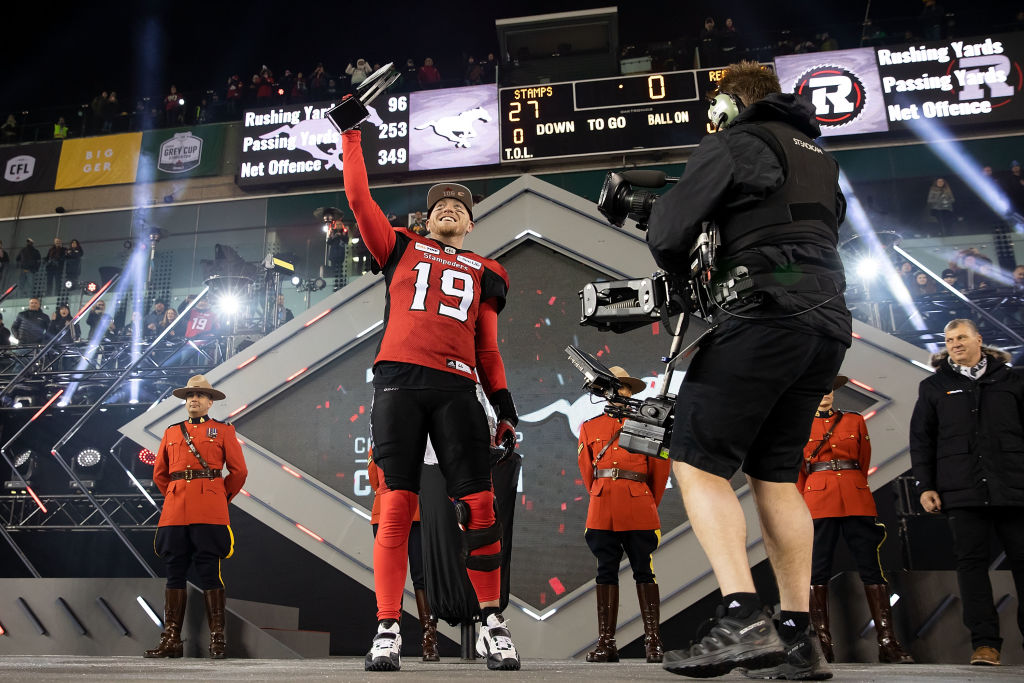 The Vikings aren't the only NFL team Mitchell has tried out for. In December 2018, the former Grey Cup MVP has also reportedly tried out for the Giants, Bills, Broncos, Bears, Jaguars, and a couple of other mystery teams. That means that the CFL standout has worked out for eight teams, or a quarter of the clubs in the NFL.

With that many workouts under his belt, you would think Bo Levi Mitchell may have been able to get a contract, but that is not the case. His brief negotiations with the Vikings was likely the closest Mitchell came to signing with an NFL team. Of course, with the quarterback play teams such as the Broncos and Bears have gotten this season, in hindsight, it may have been wise for them to sign Mitchell.

Kirk Cousins' contract and rough times in Minnesota
It's not surprising that the Vikings don't want to create a quarterback competition if you recall the contract they gave Cousins when they signed him in free agency.

Before the 2018 season, the Vikings signed Cousins to a three-year, $84 million contract — fully guaranteed, which is a rarity in the NFL — which would be a lot of money to eat by replacing him as the starter just one season into the deal. Cousins' contract may not justify benching him, but the struggles he has had on the field in nearly a season and a half with the Vikings may.

Despite the Vikings winning five fewer games in 2018 than 2017, Cousins put up decent numbers in his first season with the club. In 2018, he threw for 4,298 yards and 30 touchdowns, with 10 interceptions. Through six games in 2019 — more than a third of the season — his numbers are trending down from what he produced a year ago.
He has thrown for 1,374 yards and nine touchdowns, with three interceptions — and those numbers are boosted by two games in Weeks 5 and 6, in which he threw for nearly half of that yardage and six of his nine scores. WR Adam Thielen even publicly called out Cousins for not being able to "hit the deep balls."

Cousins may need to step up his play if he wants to avoid a quarterback controversy heading into the final year of his contract in 2020. If he doesn't, maybe the Vikings, or any of the NFL teams with lackluster quarterback play, give Bo Levi Mitchell a shot to make it in the league.