Vikings WR Adam Thielen Puts the NFL on Blast for Their Embarrassing New Taunting Rule: 'It's Taking the Fun out of the Game'
The NFL's new taunting rule they implemented this season is not going according to plan. Nearly every Sunday, you can find an instance of a referee needlessly flagging a player for something as minor as celebrating a good catch. Fans, players, and reporters alike have all publicly criticized the new rule, with Minnesota Vikings WR Adam Thielen the latest to make his distaste known.
Just like the rest of us, Thielen believes punishing players for taunting is actively ruining football as we know it.
Vikings WR Adam Thielen blasts the NFL for its new taunting rule
Taunting penalties have been a big issue this season. However, The Week 9 Monday Night Football game between the Chicago Bears and Pittsburgh Steelers was the best display of it dramatically impacting the scoreline. Multiple flags were thrown, resulting in game-altering momentum. One could reasonably argue the number of taunting penalties enforced on the Bears played a direct role in them losing the game.
After the game, Thielen didn't hold back with his criticism, taking to Twitter with complaints.
"It's taking the fun out of the game, also these calls are affecting games when they have nothing to do with the game! I think it's time that these refs are full-time employees and have to study and know the game just like the players/coaches and have accountability," Thielen tweeted.
Adam Thielen is right to criticize the officiating
Poor officiating has been a problem in the NFL for as long as football has existed. For what it's worth, bad referees aren't an NFL-specific issue. MLB fans talk about incorporating robot umpires daily during the regular season due to how random strike zones can become.
However, the NFL's introduction of a taunting rule — utterly subjective to a given referee — is causing significant problems. There was still an understanding of what was allowed and what wasn't allowed in the past, even if the lines were blurred at times (pass interference and roughing the passer, for example). Now, referees are given full authority and power to deem something excessive regarding taunting and celebrating.
This type of power allows officials to influence the outcome of games directly. Not only is this proving to be an issue amongst players and coaches, but sports bettors are starting to feel more and more skeptical about the nature of their bets. It's one thing to lose a gamble due to a bad beat. It's another thing to lose due to a referee hijacking a game with random taunting flags.
Will the NFL adjust their rule?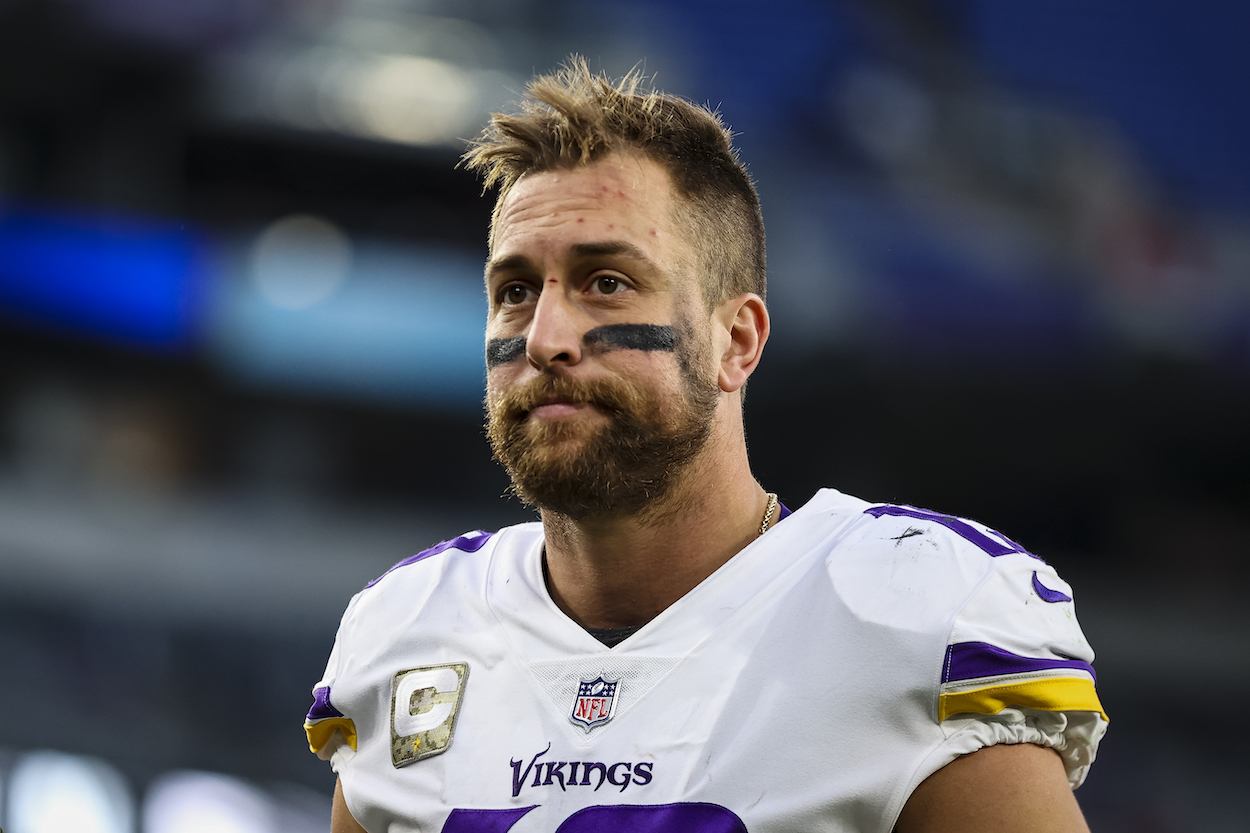 While the NFL is typically a stubborn organization, they've shown a willingness to bend at times. They incorporated reviewable pass interference calls in 2020 after an infamous no-call during the 2019 NFC Championship Game between the New Orleans Saints and Los Angeles Rams. They promptly got rid of it after it proved annoying.
With how this taunting experiment has gone this season, it wouldn't be surprising at all to see the league backtrack on their decision. It's safe to assume Thielen won't be the last player to come out and bash the NFL over it.
Like Sportscasting on Facebook. Follow us on Twitter @sportscasting19.