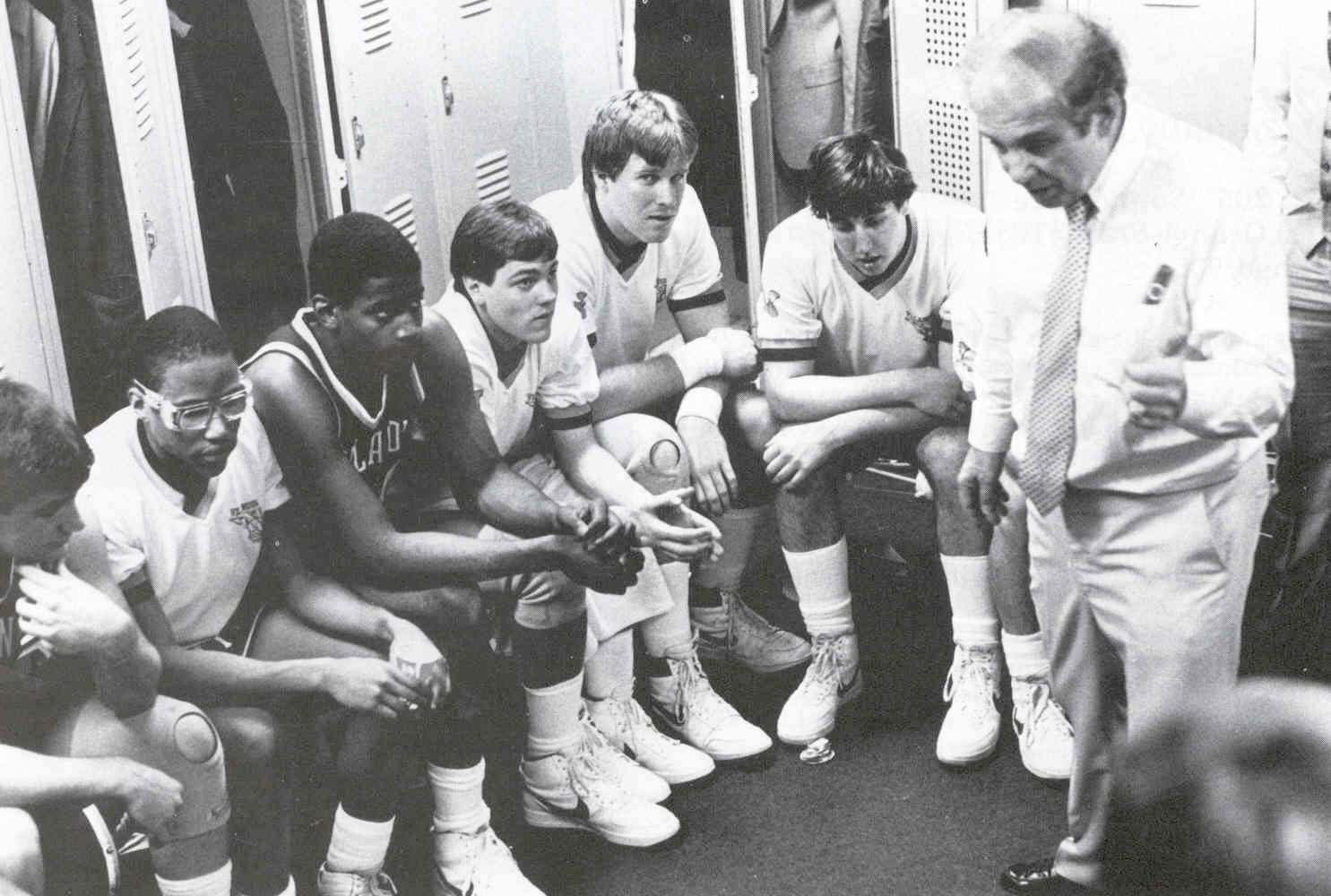 Gary McLain Led Villanova's Charge While High on Cocaine in 1985 Final Four
Villanova shocked the world in 1985 and then point guard shocked it even more when he later confessed to playing the Final Four high on cocaine.
It was April Fools Day in 1985, but it was no joke. Villanova posted one of the biggest upsets in March Madness history. As crazy as that game was, the Wildcats' game before that might have even been more bizarre. Villanova had knocked off Memphis State 52-45 to earn a berth in the championship game with its starting point guard, Gary McLain, running the show under the influence of cocaine.
Villanova's magical season
When it comes to March Madness Cinderella stories, the 1985 Villanova men's basketball team is usually right at the top of the list. It's been 36 years since the Wildcats clawed their way to a championship as an eight seed. They remain the lowest seed to ever win an NCAA title and they certainly had their work cut out for them.
Three Big East teams – Villanova, St. John's, and Georgetown – all reached the Final Four that year, with Villanova's being the most surprising. The Wildcats defeated No. 9 Dayton in the opening round, setting up a meeting with top-seeded Michigan. Michigan, led by future first-round pick Roy Tarpley, was upset by the Wildcats, who stunned the Wolverines 59-55.
Next up was a matchup against Len Bias and the Maryland Terps. The Wildcats kept things rolling with a 46-43 win, advancing to the Elite Eight, where they faced another power in North Carolina. After defeating the Tar Heels 56-44, Villanova knocked off Memphis in the Final Four and then shocked the world when it outlasted Patrick Ewing and Georgetown 66-64.
Gary McLain admits to being on cocaine during the Final Four
While Villanova's victory over Georgetown in the 1985 NCAA title game goes down as one of the biggest March Madness upsets, it's the game before that one that goes unnoticed. It's the Final Four game against Memphis when Villanova point guard Gary McLain admitted to playing high on cocaine. McLain was the guy who ran the show for the Wildcats on the court, and here he was all drugged up in front of a national audience.
In 2016, when Villanova was in the midst of its latest title run, McLain was asked why he took drugs before the game. "You're asking an unanswerable question,'' McLain told USA Today. "There's no justification for jeopardizing such an opportunity or the ramifications.''
In that semifinal game against Memphis, McLain finished with nine points and had two assists. He was featured in a 1987 Sports Illustrated cover story detailing the events of his drug use during the championship run. McLain said he did not use cocaine the day of the championship game but did during the team's subsequent trip to the White House.
McLain turned his drug use into a positive
When Gary McLain left basketball, he wound up devoting his life to helping others. He became a Certified Addiction Professional and used his experience to help those in need. "And I'm pretty damn good at it," he told USA Today during Villanova's 2016 March Madness run.
McLain knows what it's like to be hampered by addiction. He felt his experience would be beneficial to those going through the same struggle. "Once someone has been somewhere and has gained experience in any part of this journey, it would only be right to share the experience, strength, and hope in a way to assist another," he said.
"It's a progressive disease," McLain said. "So the idea is you're going to want more, and you will not be able to determine time, space, and orientation and say to yourself, 'This is the Final Four.' You add a little bit of ego in and grandiosity and the bottom line is, it's just like with a lot of kids and people and human beings who are Final Four participants, doctors or lawyers, you're going to say,  'I can handle it,' which is the biggest misnomer."