With 3 Villanova Players As First Round Picks, Jay Wright Must Be Doing Something Right
For Villanova, winning the NCAA national championship seemed like the best thing that could happen. But sending four players to the NBA (three of whom got selected in the first round of the draft) might have topped it. And the man behind them all is Jay Wright, Villanova basketball's head coach.
But while Wright is clearly a force to be reckoned with, what does the future hold for his team after losing so many top-tier players?
Four Wildcats are moving on from Villanova — and three were snagged first round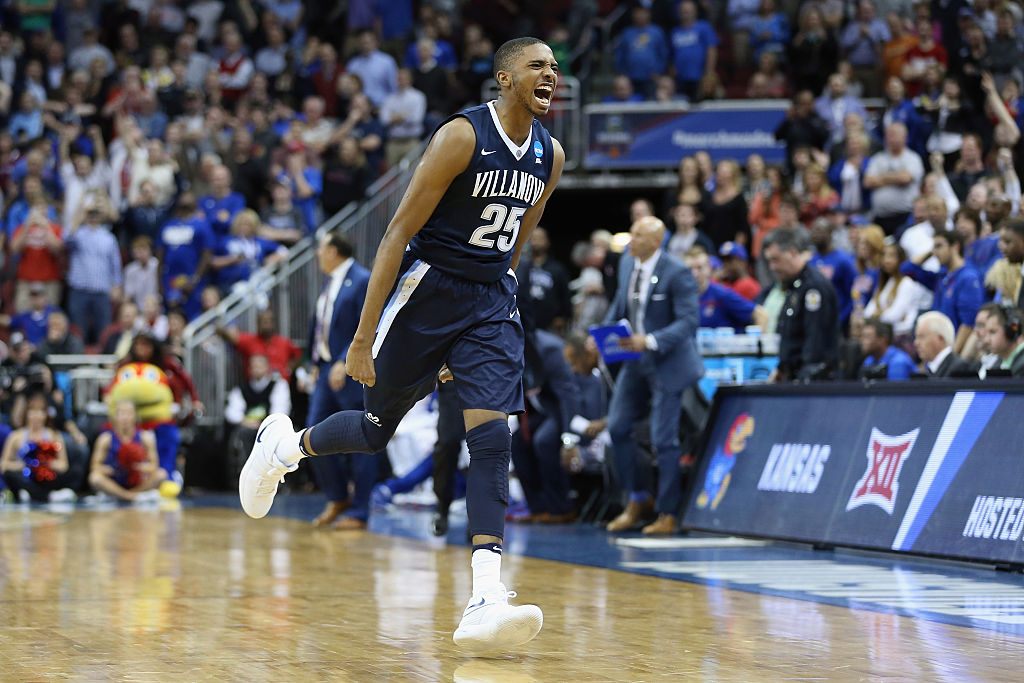 Four former Villanova Wildcats declared for the draft after they sailed through the NCAA tournament to take home the championship for the second time in three years. Mikal Bridges, Donte DiVincenzo, and Omari Spellman were taken first round, with Jalen Brunson snagged in the second round.
Bridges, who averaged 17.7 points per game during the season, was selected with the no. 10 pick by his hometown team, the Philadelphia 76ers. "It's a great feeling to get picked by the Sixers," Bridges said. But just as quickly as his hometown dream came true, it was over. In a matter of minutes, Bridges was traded to the Phoenix Suns for Texas Tech's Zhaire Smith. But Bridges is still grateful for any NBA opportunity. "I'm excited to go [to Phoenix] and get this team going, ready to turn this thing around," he said.
Guard Donte DiVincenzo was selected 17th by the Milwaukee Bucks, and Bucks coach Jon Horst seems to think DiVincenzo will make some serious contributions to the team this year. Horst said DiVincenzo's "physical toughness, the level at which he competes and the fact that he can shoot the basketball" make him a great asset. DiVincenzo was a 40% shooter behind the three-point line during his final season with Villanova.
Forward Omari Spellman was the no. 30 pick to the Atlanta Hawks. Spellman chose to forego his final three seasons of eligibility with Villanova and declare for the draft instead. Though the Hawks selected Spellman, some thought the selection was a mistake, since he only played one college season and wasn't as NBA-ready as his other teammates.
Jalen Brunson, former Villanova guard, was selected in the second round, 33rd overall by the Dallas Mavericks. He had an average of 18.9 points per game, plus 4.6 assists and 3.1 rebounds. His father, Rick Brunson, spent time as both an NBA player and coach.
Jay Wright has built a solid resume for Villanova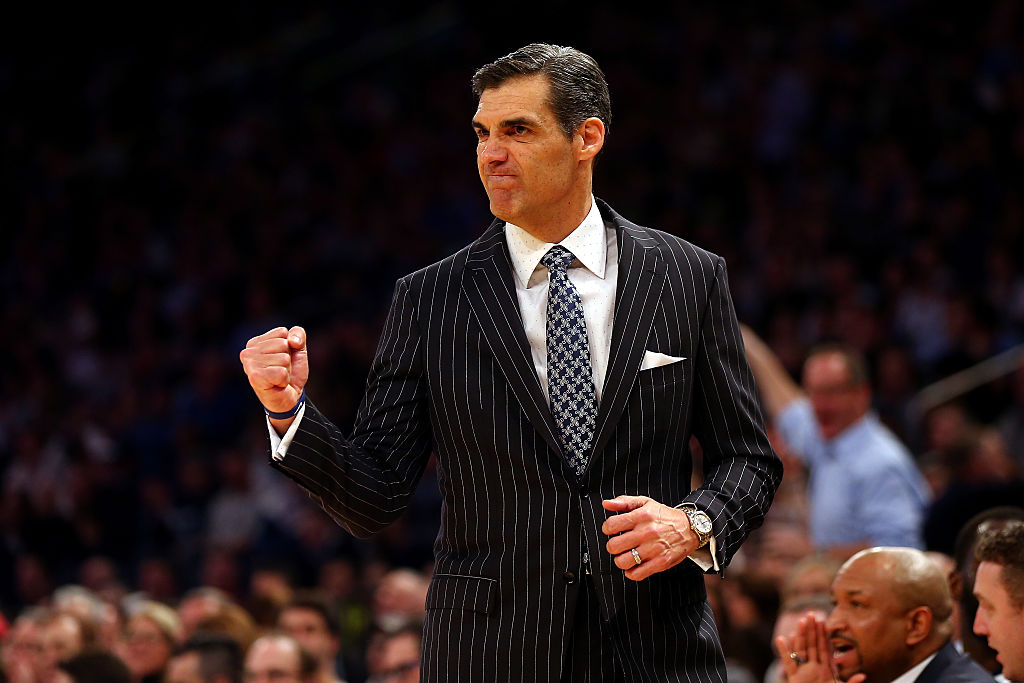 Behind the four NBA-bound players is Jay Wright, arguably the best coach in the NCAA. Since he took the position in 2001, he's gone 422-165. Wright recently led his team to two tournament titles in three years, winning the NCAA championship in both 2016 and 2018. And besides winning the championship twice in such a short time,Wright has led his team to four Big East season titles and three Big East tournament titles, plus three NCAA final four appearances through the years. And since 2013, the Wildcats have only seen 21 losses.
But Wright has his hands full with the 2018-2019 season
Losing four of the team's best players sets Villanova up for a rebuilding year in 2018-2019. Villanova has to fill the gap, and as history sees it, this is no easy task. In the last 20 years, no reigning champion to lose at least three players has ever made it past the second round of the tournament. And while Villanova has defied the odds in becoming one of the most talked-about teams in college basketball, it's unlikely they'll see this past season repeat itself.
Phil Booth and Eric Paschall are Villanova's two best players that still remain on the roster. But with top-tier talent coming in (Jahvon Quinerly and Cole Swider), the Wildcats will likely still hold down the Big East next season. That's because other teams are seeing big changes too, such as Seton Hall losing three star players and Xavier's Chris Mack becoming Louisville's head coach. But time will tell if the Wright can lead his Wildcats to another conference title — or maybe further.