Vince Carter Could Surpass These 4 Players for the Longest NBA Career
Vince Carter has enjoyed a fabulous NBA career. Once one of the most popular players in the league, he dazzled fans with his spectacular feats of athleticism both during games and in his historic performance at the 2000 NBA slam dunk contest. He was a perennial All-Star from 2000-2007, an All-NBA player, and one of the faces of the league.

Many expected Vince Carter to hang up his sneakers after the 2018-19 season, which was his 21st season in the NBA. On his podcast, Winging It, Carter announced he plans to play during the 2019-20 season. If he does, he will become the only player to have an NBA career last 22 seasons, beating out these four players who retired after their 21st season. (Note: Career spans start with year drafted and end with retirement year).

Vince Carter (1998-TBD)
After rough stints in Orlando and Phoenix, some questioned whether Carter would be around much longer, as he struggled to adjust as a second, third, or fourth scoring option. Once he reached Dallas for the 2011-12 season, however, something changed, and his struggles to adapt went away. Embracing his role on the bench, Carter started carving out his part as a bit player and a journeyman leader.

Carter is a free agent during the 2019 offseason, which means a team has to sign him if he's to play his 22nd season. However, it's hard to imagine some team wouldn't want a proven talent and a strong veteran presence. He averaged double-digit points for 16 straight seasons to start his career, and he played more than 17 minutes per game while scoring 7.4 per game with Atlanta in 2018-19.
Kevin Willis (1984-2005, 2007)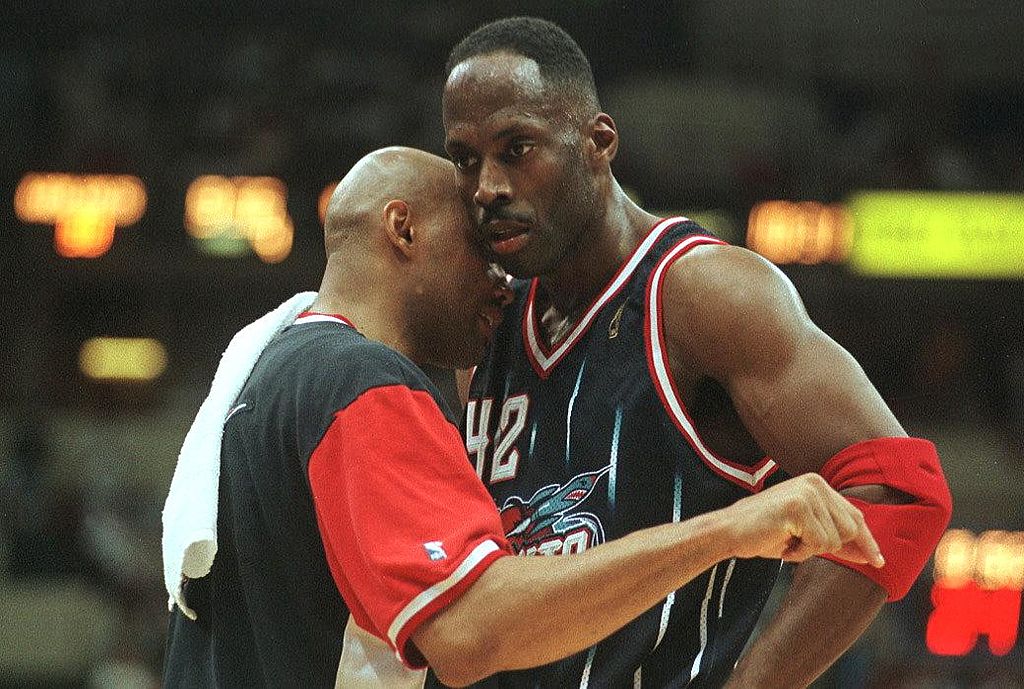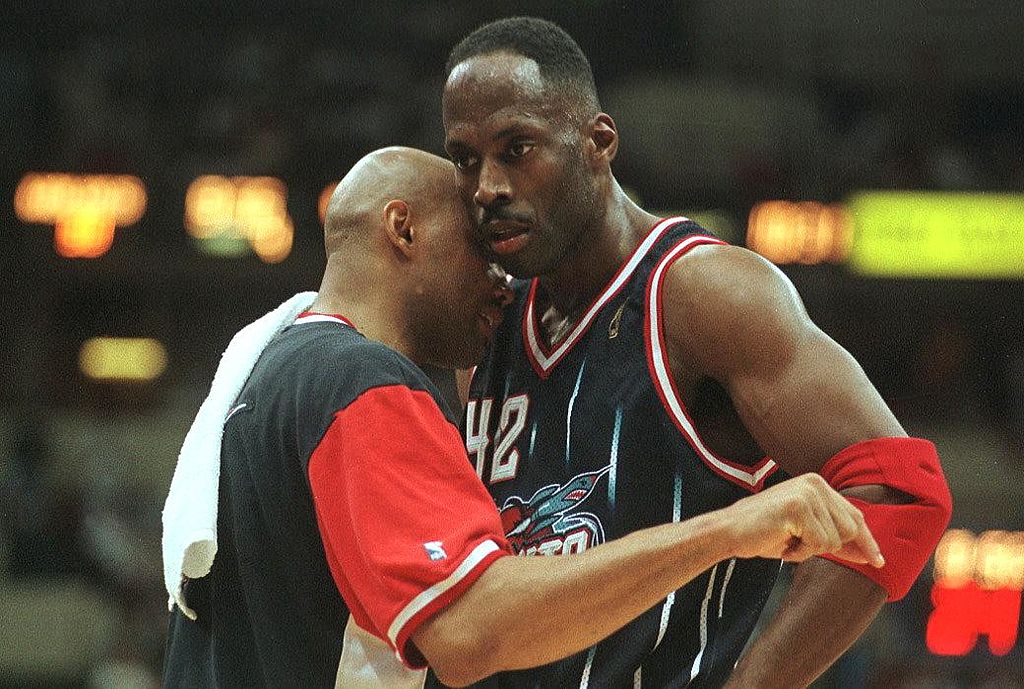 Although he was an All-Star in 1992, an NBA champion in 2003, and an All-NBA third team player in 1992, Kevin Willis may be the most surprising name on the list. The other four players we'll meet were superstars at one point or another.

Willis played for 20 years before calling it quits in 2005 after returning to the team that drafted him, the Atlanta Hawks. He briefly returned in 2007 after signing with the Dallas Mavericks, but he played in just five games before he retired for good. He was 44 at the time, making him the oldest player in NBA history to play in more than two games.

Willis's leadership was a staple throughout his career, and it was that leadership which carved such a long career. Vince Carter had a similar role with Atlanta last season as he mentored young players such as potential All-Rookie team guard Trae Young.

Kevin Garnett (1995-2016)
Kevin Garnett started his NBA career fresh out of high school when he was drafted by the Timberwolves in 1995. Although he eventually left for the Boston Celtics and the Brooklyn Nets, he returned to the Timberwolves in 2015. At his peak, he was one of the best players in the NBA, and while his skills diminished with his age, he proved to be a valuable leader upon his return to Minnesota.
Garnett's ferocity sometimes garnered attention for the wrong reasons, but he was undoubtedly one of the best to play the game, Many of the young Timberwolves who got to play with him during his return credited him for their success since then.

Robert Parish (1976-1997)
Although Vince Carter will surpass these five players in the number of seasons played, he would need to play past next season to unseat Robert Parish for the most games played in NBA history. While Carter has played in an impressive 1,481 games to date, Parish played in 1,611 games thanks due to his reliable health throughout his two-decade career. He was a four-time NBA champion between the Celtics and the Bulls.

Although all of these players saw the same amount of time between their first and last games, none of them saw as much change as Parrish, who started the same year as the ABA merger and ended as a teammate of Michael Jordan's on the Bulls.

Dirk Nowitzki (1998-2019)
Dirk Nowitzki is the only player on this list to achieve his longevity with only one team. While even the best players typically leave their teams at least once, Dirk never left Dallas. A relatively unknown player from Germany, Dirk struggled to immediately make an impact in the NBA during his rookie season, but he quickly became a household name in the ensuing years as he became a perennial All-Star, an NBA champion, and a global ambassador to the league.

Although Dirk never committed to this past season being his final one, he told an emotional crowd that it was after his final home game in front of his passionate fans.