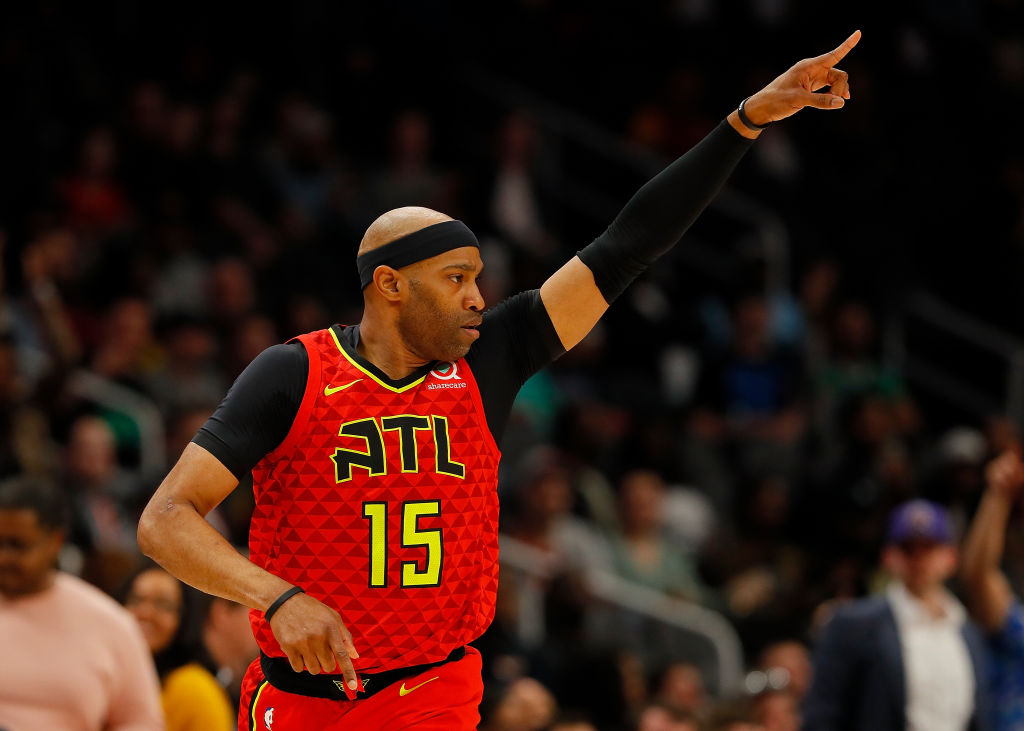 NBA: How Much Money can Vince Carter Make in 2019-20, and how Productive Will He Be?
Vince Carter wants to return for a 22nd NBA season in 2019-20. How much can he make and how productive will he be? Let's find out.
During his prime, Vince Carter was one of the most athletic players to ever step on an NBA court. He had one of the greatest NBA dunk contest performances in 2000, and he quickly became a household name for fans across the globe.

As Carter hit the wrong side of 30, fans speculated how much longer he could play in a slasher's role. He has defied odds and is currently tied for the longest NBA career played with 21 seasons under his belt. He served as a mentor on a young Atlanta Hawks team during the 2018-19 season, and Carter stated he wants to return for his record-setting 22nd year on an NBA floor. If he comes back, how much should Carter expect to make next season, and how impactful he can be on a team going forward?

The veteran minimum?
Carter will be an unrestricted free agent in 2019, and after playing for the veteran minimum of $2.3 million this season, that number will tick up slightly to $2.56 million. Some free agents are almost guaranteed to be overpaid with their next deals, but Vince Carter isn't one of them. Paying the veteran minimum won't lead to any major salary cap hits for teams strapped for cash, and it could be a way for Carter to join a playoff contender if he chose to go that route.
Where can Vince Carter play next year?
As a free agent, Carter can join any team in the league, but there are a few potential places Carter could land to play his 22nd season.

The first choice is obviously Atlanta, as Carter seemed to enjoy playing on the young team while being a veteran presence in the locker room. He averaged more than seven points per game this year while providing quality minutes for the team (17 per game). Outside of the Hawks, teams such as the Nets and Magic would be good options in the East.

When you swing out West, the Kings look like an enticing choice. Carter spent the 2017-18 season with the team. We will go out on a limb and say Portland would be an excellent fit for Carter to help ease some burden on Damian Lillard and CJ McCollum. As Portland has become a rising team this postseason, Carter would be smart to make a move to the City of Roses.

How much of an impact can he have?
Vince Carter was still able to put up respectable numbers for Atlanta, so given the opportunity, he can make some noise on a young team looking to improve and make the postseason. Over the last five seasons, Carter has averaged more than six points and three rebounds per game between stints in Memphis, Sacramento, and Atlanta.

It wouldn't surprise us to see him stay in that statistical range if he's given the chance to do so regardless of what team he signs with during this free agency period.

How long will he keep this up?
It's time we put Vince Carter in the same rarified air as Gordie Howe, Nolan Ryan, and George Blanda. Howe and Blanda each played 26 seasons in the NHL and NFL respectively, while Ryan pitched 27 years in the Major Leagues.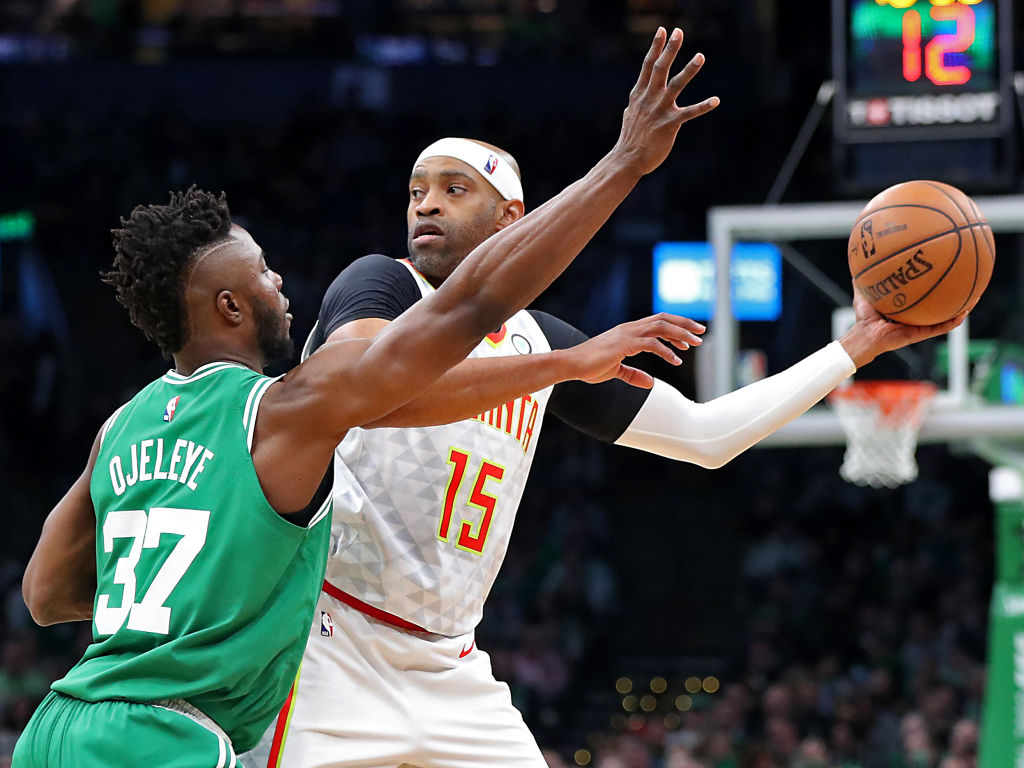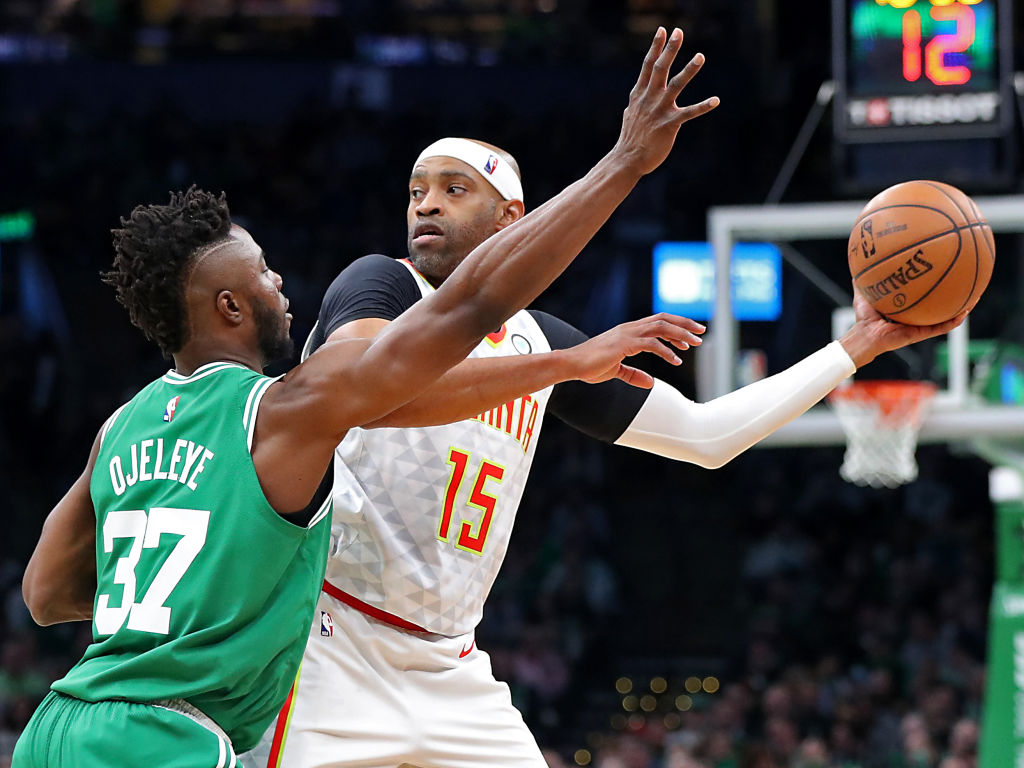 Carter's durability and longevity are testaments to his strict diet the hard work he puts in to be able to play. He turned 42 in January 2019, but he missed only six games this season. Can Carter play until his mid-40s? If he keeps up this pace, we could look at a quarter of a century of Vinsanity.

When will Vince Carter retire?
Now that we have broken down the twilight of Vince Carter's career, when do you think he will call it a day? He's doesn't seem to be losing as much ability-wise on the floor, but even a solid diet and exercise regimen can only fend off father time for so long. Our best bet is he has two more seasons in him, before hanging his jersey up for good.