Vince Lombardi's $20K Sweater Is a Different Kind of Trophy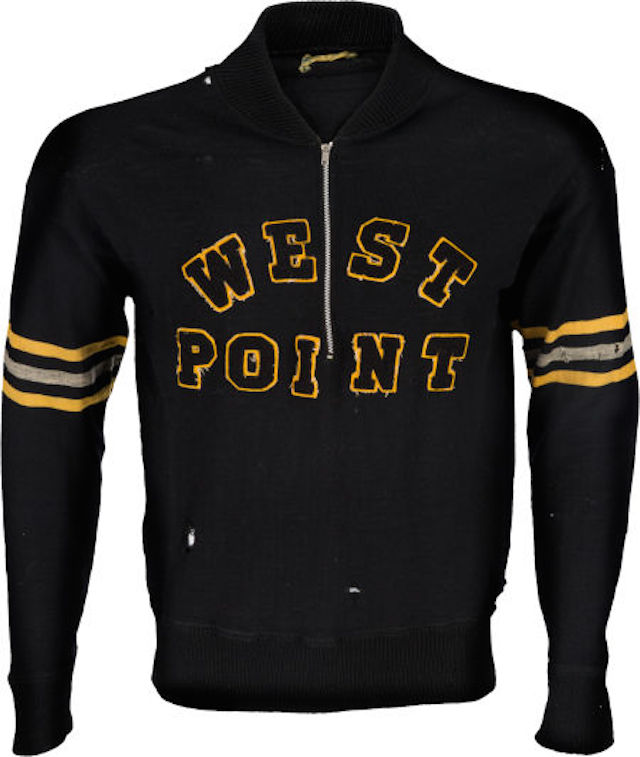 Sean and Rikki McEvoy are on the verge of turning a 58-cent purchase at a Goodwill store in West Asheville, N.C., into a $20,000 profit. The couple innocently bought a vintage West Point sweater that they felt was "neat, high quality and a good deal for only 58 cents." The McEvoys also happen to own a vintage store of their own and had originally planned on selling the sweater for a much smaller profit there.
As luck would have it, Sean happened to be watching a documentary on NFL great Vince Lombardi when he noticed Lombardi's sweater in the show looked eerily similar to the one he had just purchased. The McEvoys knew at that moment that they could be on to something big.
Lombardi is widely viewed as the greatest coach in NFL history. He won seven championships – all with the Green Bay Packers – during his career, including wins in Super Bowl I and Super Bowl II. He was elected into the Pro Football Hall of Fame in 1971, and is now the namesake for the league's Super Bowl championship trophy.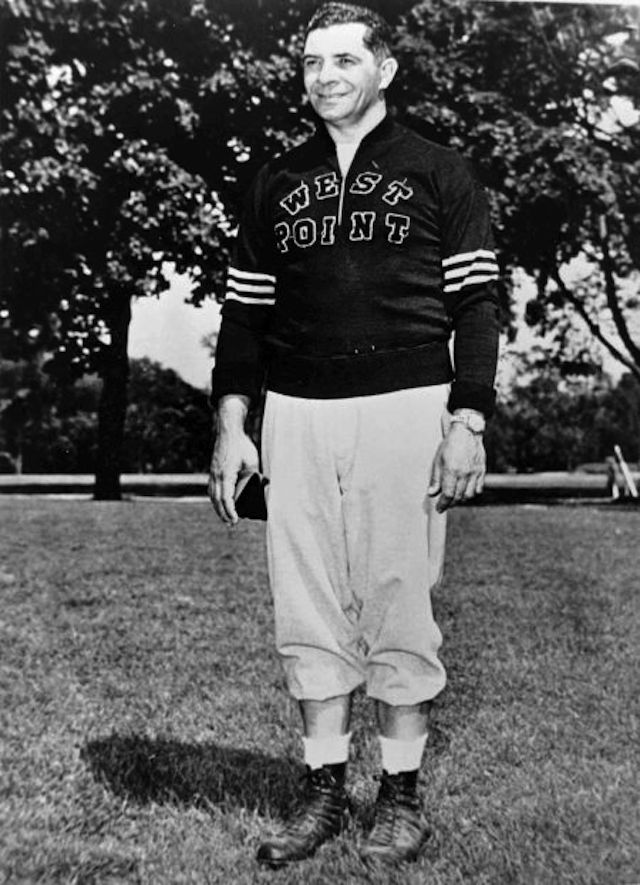 After watching the documentary, the McEvoys did a little digging, and not long after pulling out the sweater to take a closer look, they came across a name tag stitched to the back of the sweater that read "Lombardi." The nametag confirmed what Sean had hoped, and his first call was to the Pro Football Hall of Fame. The Hall of Fame asked him to donate the sweater, something the McEvoys were unwilling to do. His next call was to Heritage Auctions a Dallas-based company that specializes in auctioning off rare and vintage sports memorabilia. Heritage hired an authenticator who successfully confirmed that the sweater did indeed belong to Lombardi during his tenure as an assistant coach at West Point from 1949-53.

The sweater is presently for sale through Heritage, with a current bid of $20,000, which is not a bad return on a 58-cent investment. It's safe to say the McEvoys will likely have more than enough motivation to continue thrift shopping after this once in a lifetime find.