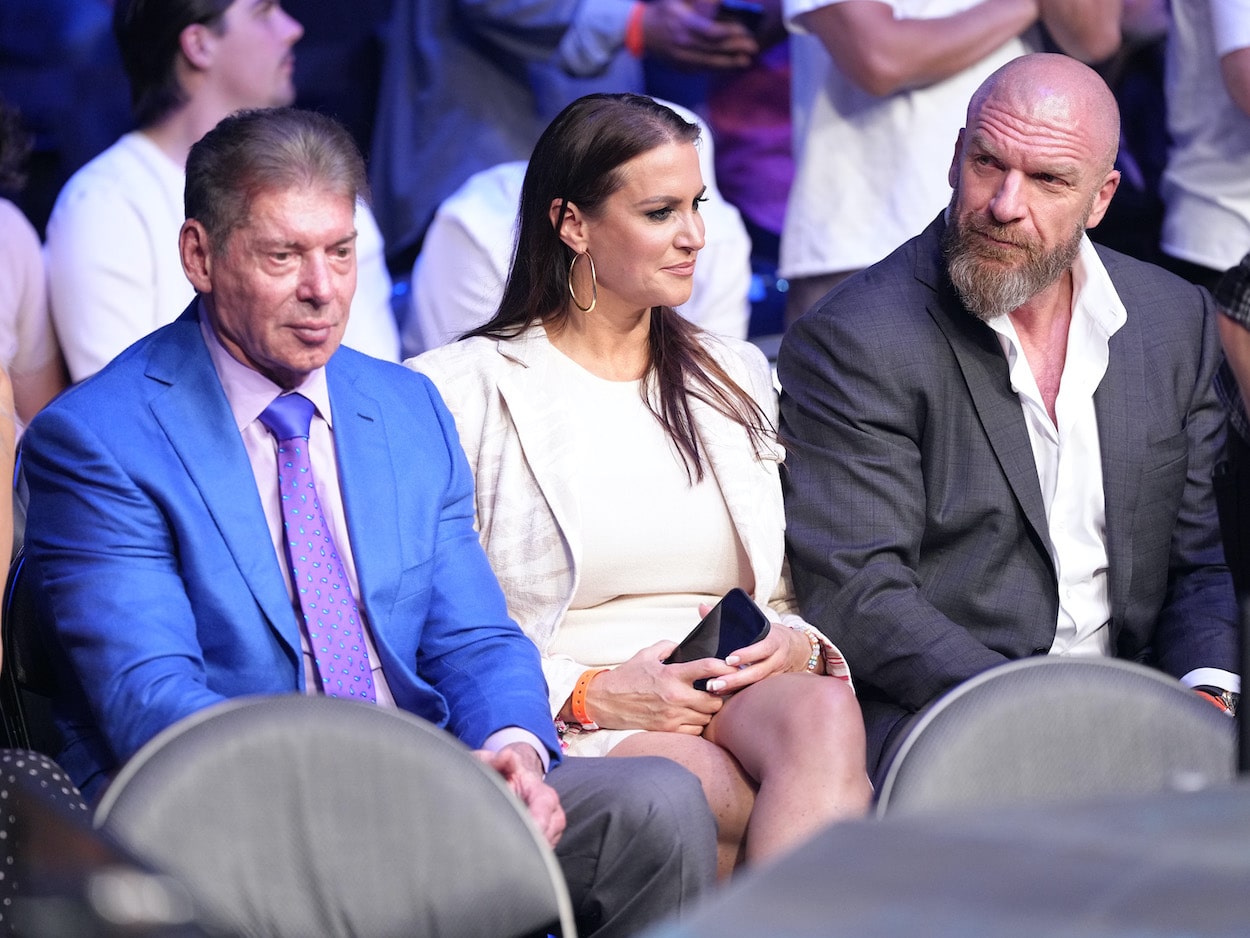 Vince McMahon's $12M 'Hush Money' Payments Could Mean Bigger Roles for Triple H and Stephanie McMahon
Reports surfaced that WWE CEO Vince McMahon paid over $12 million in 'hush money' to women in the last 16 years, which might end his career. If it does, who is next in line to lead WWE?
WWE CEO Vince McMahon is under fire as more reports surface of the billionaire paying women "hush money" for "nondisclosure agreements to keep secret allegations of sexual misconduct and infidelity." These allegations could finally mean the end of McMahon's run with the family business he's been with since 1969. And bigger roles for his daughter, Stephanie McMahon, son-in-law Triple H, and the company's new rainmaker, Nick Khan, may follow.
WWE CEO Vince McMahon paid more than $12 million in 'hush money'
It turns out that reports of WWE CEO Vince McMahon paying a woman $3 million to keep quiet about their affair was just the tip of the iceberg. 
A bombshell Wall Street Journal article published on July 8, 2022, reports that in the last 16 years, McMahon has paid over $12 million to four women. All four women were associated with the WWE. The payments were made "to suppress allegations of sexual misconduct and infidelity."
Vince has been married to Linda McMahon (née Edwards) since 1966. 
The initial WSJ report on June 15 described a consensual affair with a WWE paralegal and a $3 million payout for her silence about the relationship when she left the company.
The allegations in the July 8 article, however, are much more salacious and damning. The story reports that McMahon made a "$7.5 million pact with a former wrestler who alleged that Mr. McMahon coerced her into giving him oral sex and then demoted her and, ultimately, declined to renew her contract in 2005 after she resisted further sexual encounters, according to people familiar with the matter."
WSJ Reporters Joe Palazzolo, Ted Mann, and Joe Flint also report that Vince McMahon paid "roughly $1 million to a woman after "a WWE contractor presented the company with unsolicited nude photos of Mr. McMahon she reported receiving from him and alleged that he had sexually harassed her on the job, according to people familiar with the woman's 2008 nondisclosure agreement."
After the June report surfaced, the 76-year-old executive vacated his titles of CEO and chairman of WWE. However, he remained involved with operations and creative. Vince also made several appearances on WWE broadcasts as his character, Mr. McMahon, since stepping down. 
World Wrestling Entertainment Inc. is a publically traded company. That means this report could finally spell the end of Vince's long career with the organization. If so, several well-known names might take over the reins of the billion-dollar sports entertainment business. 
Who is second in charge at WWE?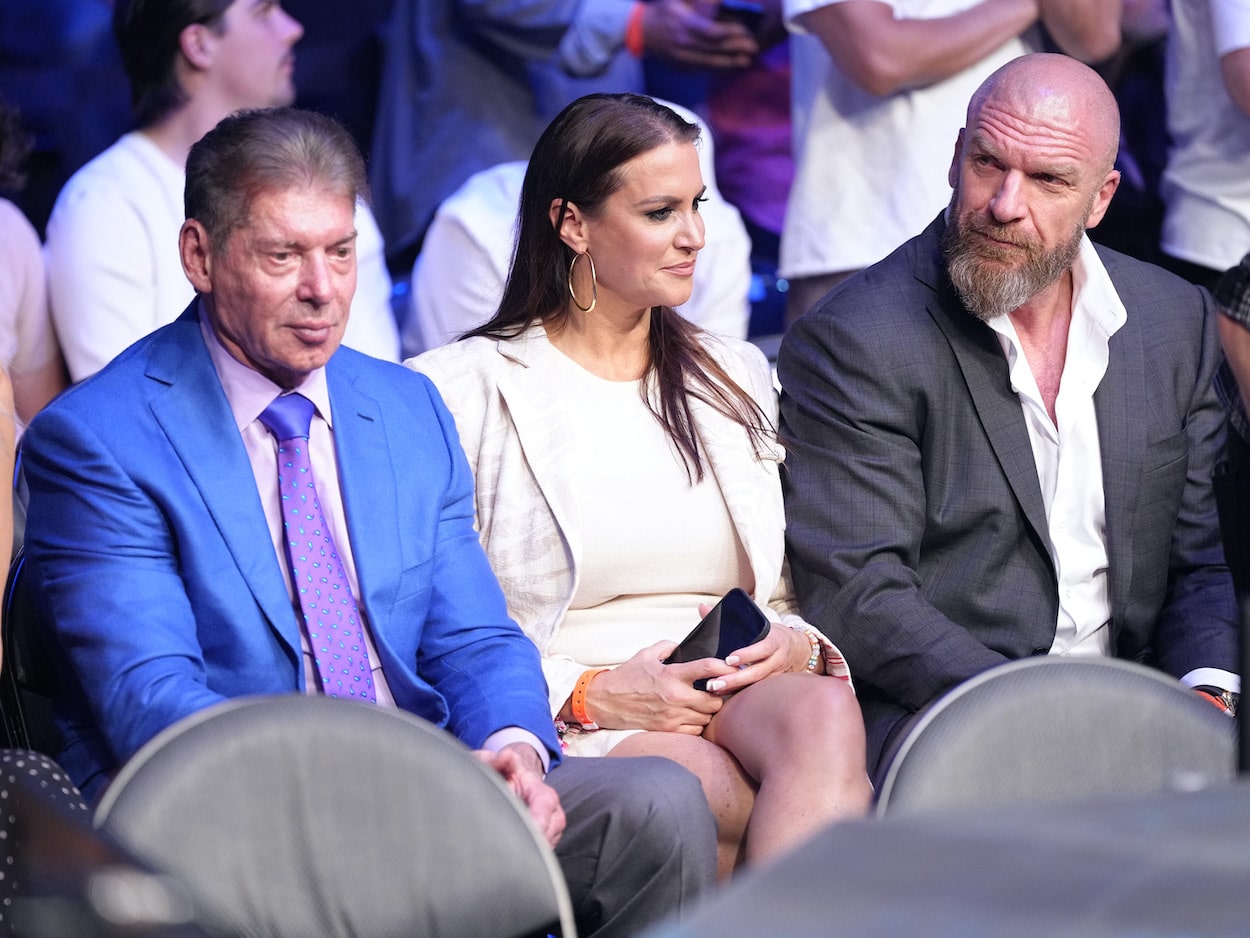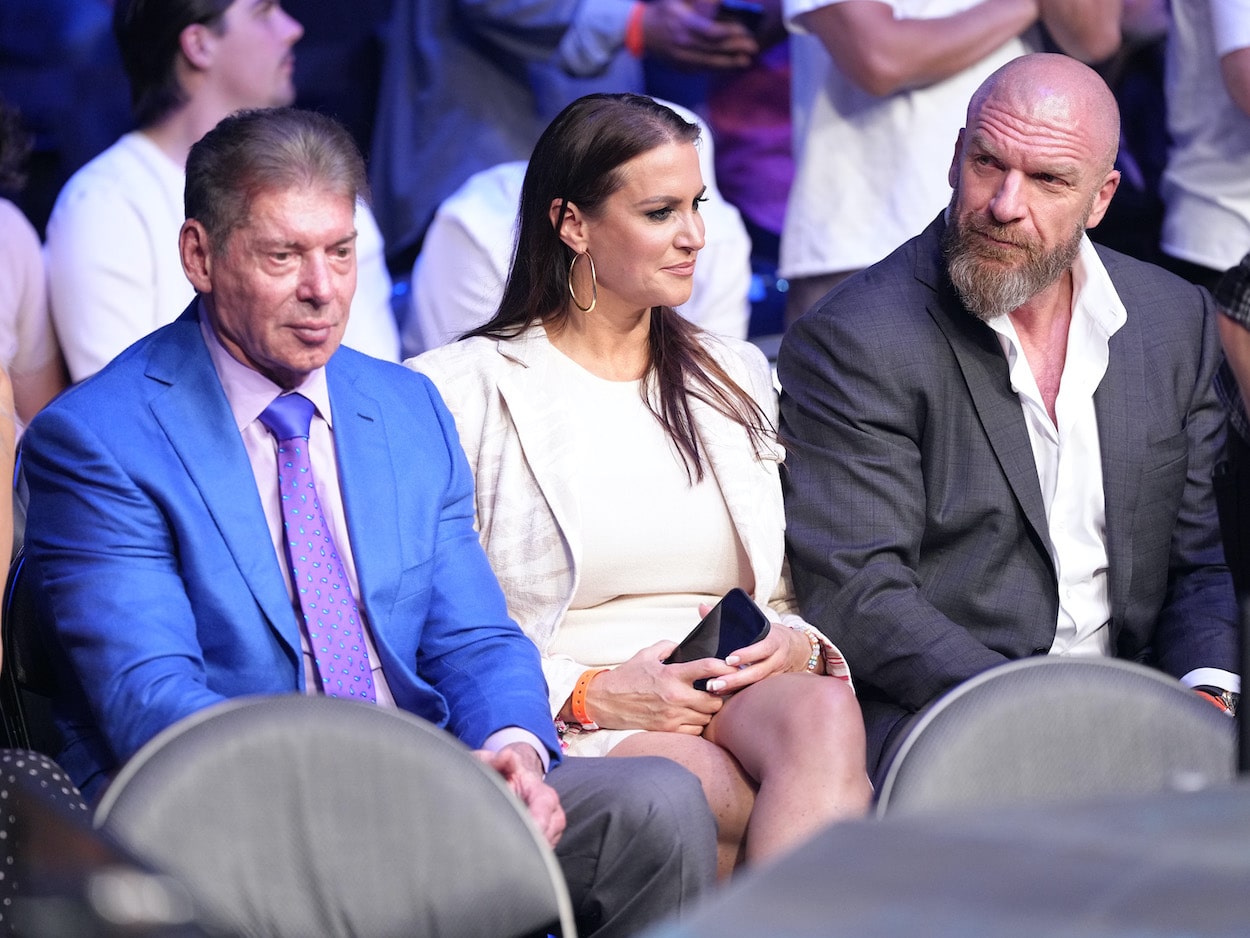 When her father stepped away in June, Vince McMahon's daughter, Stephanie McMahon, temporarily took over as WWE chairman and CEO. The 45-year-old businesswoman had been serving as WWE's Chief Brand Officer. However, Stephanie did announce she was taking an indefinite leave of absence just a few weeks before her battlefield promotion. 
Stephanie would be a logical successor to Vince. Although, the leave of absence calls into question her desire for the big job at this time. 
Stephanie's husband, Paul Levesque, currently serves as WWE's Executive Vice President, Global Talent Strategy & Development. Pro wrestling fans know Levesque better as WWE Hall of Fame wrestler Triple H. 
Levesque has been with WWE since 1995. Triple H started a relationship with the boss' daughter — both on- and off-screen — in the early 2000s. For more than a decade now, he has also worked on the corporate side of the company.
While Triple H would make a lot of sense to take over for Vince McMahon if Stephanie is not up for it. There is one more candidate, though, who could also potentially helm the organization. 
Nick Khan is a former talent agent and Hollywood powerbroker. He joined WWE in 2020 and currently serves as President and Chief Revenue Officer. Khan has brokered billions of dollars in deals in the past two years for the company. From a business perspective, Khan might make the most sense as the new person in charge. 
While Stephanie McMahon, Triple H, and Nick Khan all have a case to be the next chairman and CEO of WWE, it may not matter. Over his long career in sports entertainment, Vince McMahon has shown that he is nothing if not defiant and iconoclastic. 
The WSJ report would tank the careers of almost every CEO in the world, but Vince McMahon might just be the exception to the rule. 
Like Sportscasting on Facebook and subscribe to our YouTube channel.