Vince Young's Biggest Regret Is Not Knowing That the NFL Is a 'Business'
Vince Young had the potential to be one of the best quarterbacks of his generation. The Tennessee Titans saw him as a potential heir to the great Steve McNair's heroics at the position. Instead, at just 36, Young is a footnote in the current status quo of the NFL — a cautionary tale and sometimes even the butt of jokes.
He's aware of it all. The NFL superstar came up from extreme poverty. Then, after tumultuous NFL seasons where his athleticism was rarely in question, he found himself on the outside looking in. With the benefit of a sharp mind and hindsight, Young has learned a lot. And he hopes young players listen to what he has to say.
The crucial advice Vince Young gives young NFL players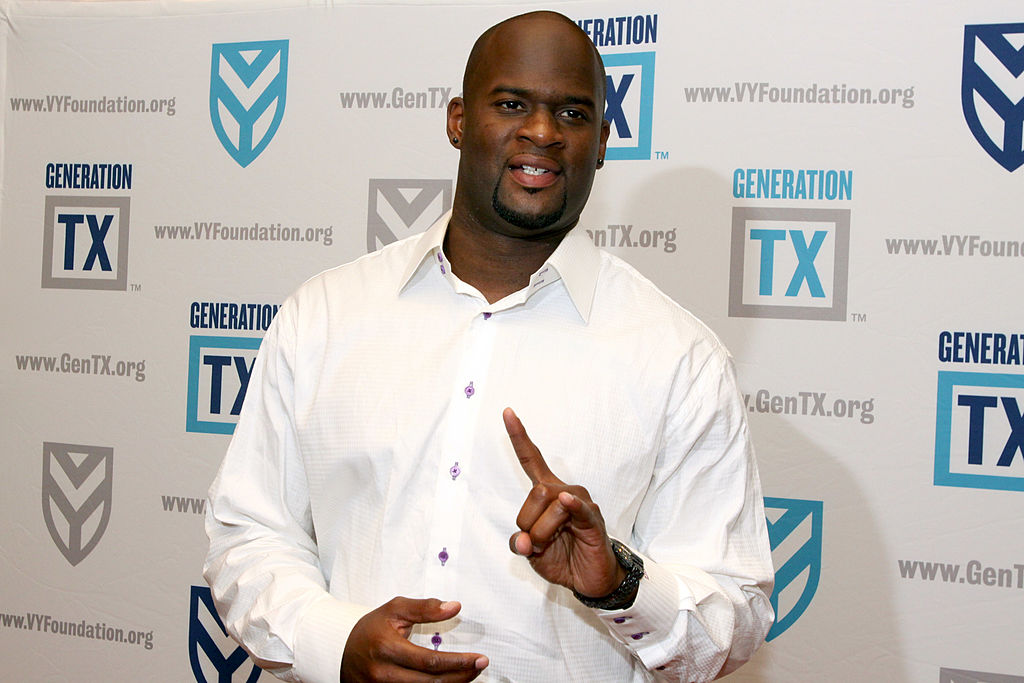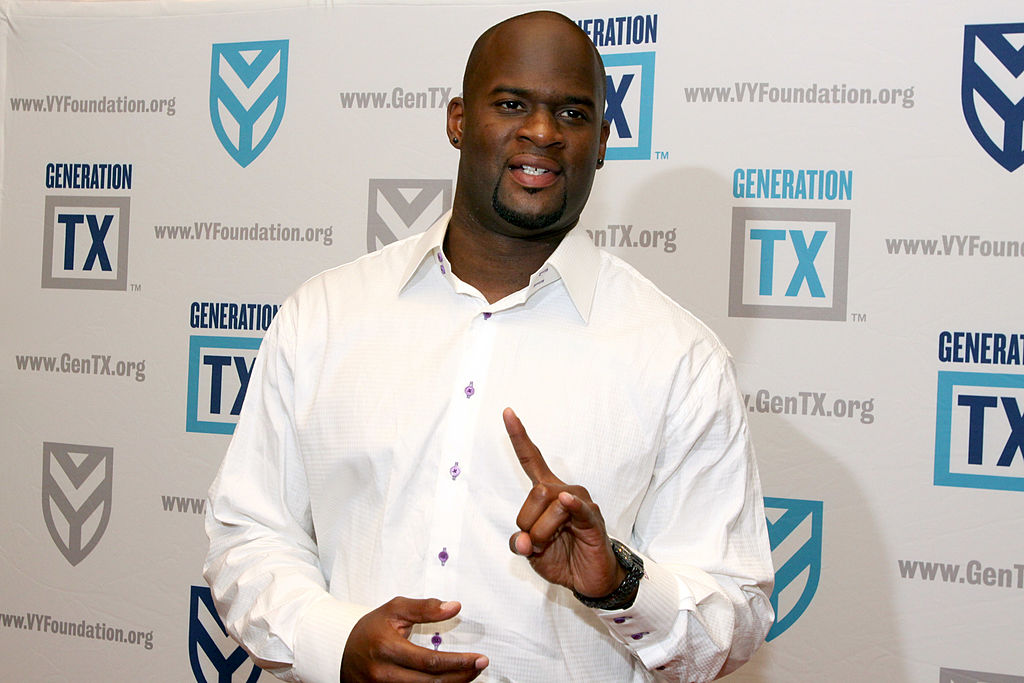 The Titans released Young in 2011, and he washed out of the NFL entirely by 2014. In the years between, he has found his voice concerning what really happened there. Faced with the unsparing antics of Skip Bayless and Shannon Sharpe, the former quarterback is open about the error in his approach to playing in the NFL as a younger man.
"It's not your intangibles, your talents, and things like that. [The front office knows] you have that," Young said on a 2017 episode of Bayless and Sharpe's Undisputed. "It's the off-the-field stuff. They want to make sure they're investing into you."
He elaborates that it's about how franchises essentially want players who will fall in line and represent the team well. Young made the Titans and NFL front offices uneasy with his dedication to representing himself as a brand. Young players are expected, instead, to sell themselves as ready and willing to take on the burden of representing the team.
Young's clash with his coach fatally hurt his NFL career
Then-head coach Jeff Fisher took exception to Vince Young's detached approach to being a Titan. The two failed to build a rapport. Young separated himself from team activities when his duties were up, and Fisher's annoyance with his attitude grew.
In Young's interview on Undisputed, he says Fisher essentially set up for a public mental health crisis that never quite happened. Young turned off his phone, and Fisher responded by getting the Titans' team therapist involved. But he might not have been looking out for Young's well-being.
Within hours, when Young was convinced to come to the stadium, he found not only many of his teammates but gathered press covering the moment. Not long after, in 2010, the two had a final falling out in an explosive argument. This spelled the end of Young's time in Tennessee.
How Young's personality affect his NFL career
Despite being on track to overtake McNair's overall win record with the Titans, according to Pro Football Reference, a lesser QB regularly received the ball during Young's time there. Young's abilities on the field were not his weakness. His sometimes petulant, always confrontational attitude kept him benched more often than not.
Picked third in the first round of the 2006 NFL draft, the Titans had high hopes for the Texas Longhorns star. The clashes with Fisher destroyed this, even though, according to Bleacher Report, his 30-17 win total should've been enough to keep his job. But Young's focus on his personal game and disinterest in his team beyond gameday continued to be an issue.
At this point, a combination of Young's burned bridges and a spate of injuries limited his playing time. An attempted comeback via the CFL showed a matured version of the QB. Unfortunately, it ended in a heartbreaking hamstring injury. Young NFL players should heed Young's advice: Don't focus on yourself even if it works for improving as an athlete. At the NFL level, you have to give your organization what they want, too.