Von Miller Is the Most Valuable Player in the NFL Today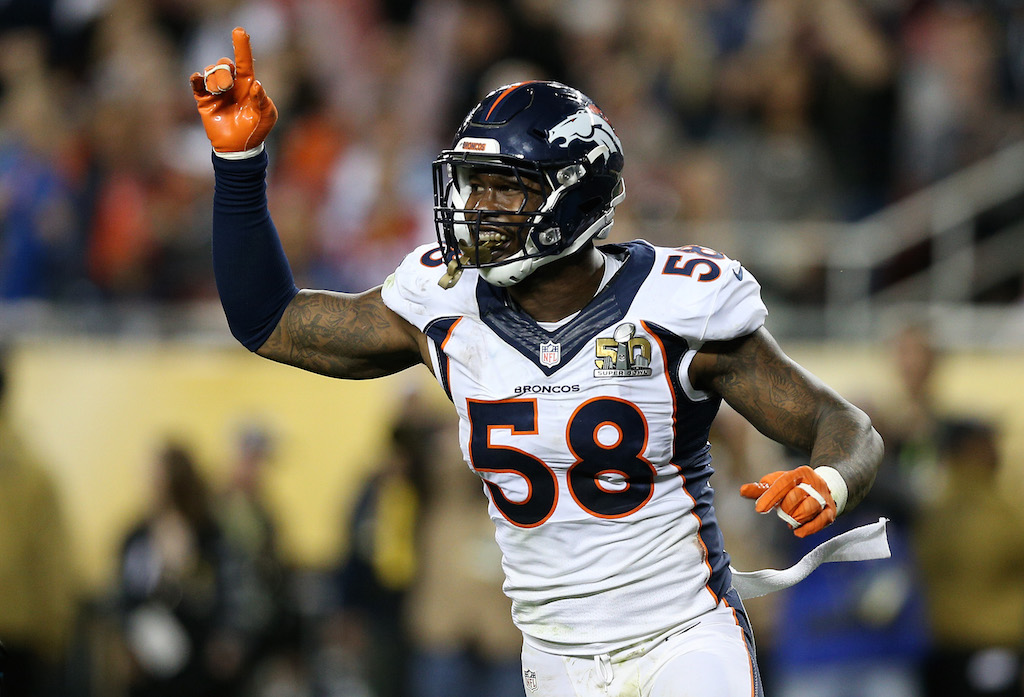 Regardless of the level, football is the ultimate team sport. However, it's also nearly impossible to be successful without at least one or two premier players. This is especially true in the National Football League.
You can usually identify the best players in the NFL by simply looking at salary cap numbers. That's not always the case, but in theory, the best players in the league should make the most money.
Another way to identify elite players is by looking at All-Pro teams and at which players get the most media coverage. Being named to an All-Pro team speaks volumes about a player's ability, and as we all know, the media spotlight shines the brightest on the best players in the game.
Salary cap figures are the most straightforward way of placing a quantifiable value on a player. However, when it comes to measuring a player's actual value to his team (i.e. how good the team would be without him), things get dicier. When it comes to the most irreplaceable player, one stands out from the rest: Denver Broncos outside linebacker Von Miller.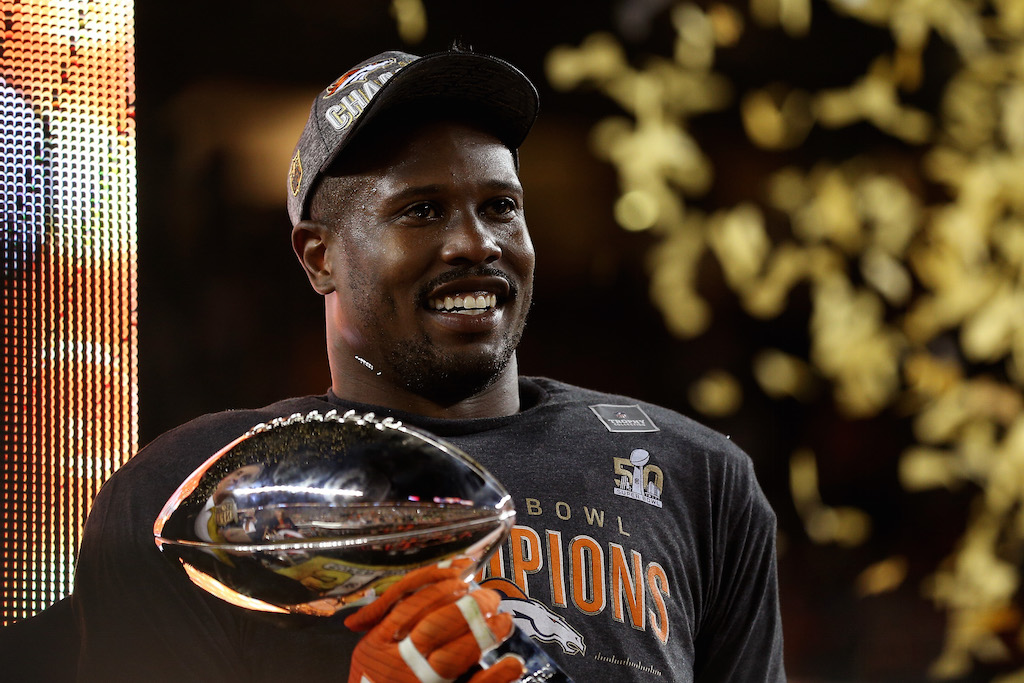 By now, anyone who follows the NFL at all knows that Miller is an amazing football player. For those who follow the NFL religiously, the five-time All-Pro is widely considered to be a once-in-a-generation type of player.
Miller's talent was undeniable from the first day of his professional career. But in 2015 he truly proved how valuable he is to the Broncos.
After a productive, but at times inconsistent regular season, Miller went on one of the greatest postseason tears in league history during the 2015–16 NFL playoffs. In three games (against the Pittsburgh Steelers, New England Patriots, and Carolina Panthers), he totaled five sacks, 13 total tackles, and recorded one interception. On top of that, he also had what seemed like countless quarterback pressure that didn't show up in the stat sheets.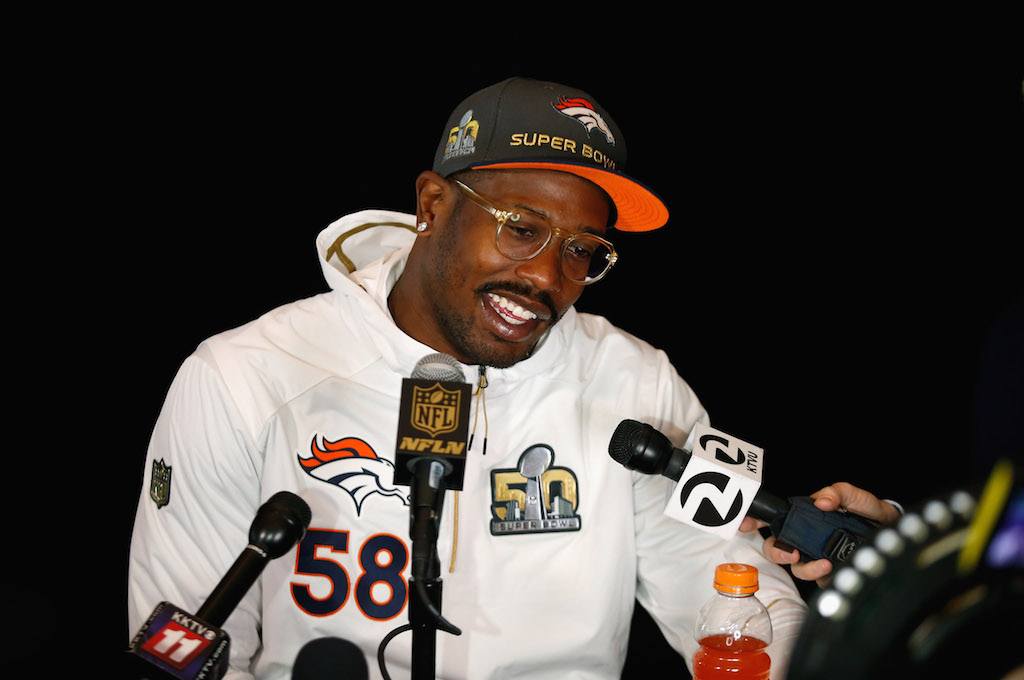 In Super Bowl 50 against the Panthers, Miller (and his defensive teammates) completely stole the show.
Carolina quarterback Cam Newton had received most of the media attention leading up to the game after being named the 2015 NFL MVP just one week prior. Instead of Newton gaining immortality in the world of starting quarterbacks,  Miller won Super Bowl 50 MVP honors and became an instant legend.
Miller totaled 2.5 sacks, six total tackles, three quarterback hits, and two forced fumbles (both resulted in Denver touchdowns).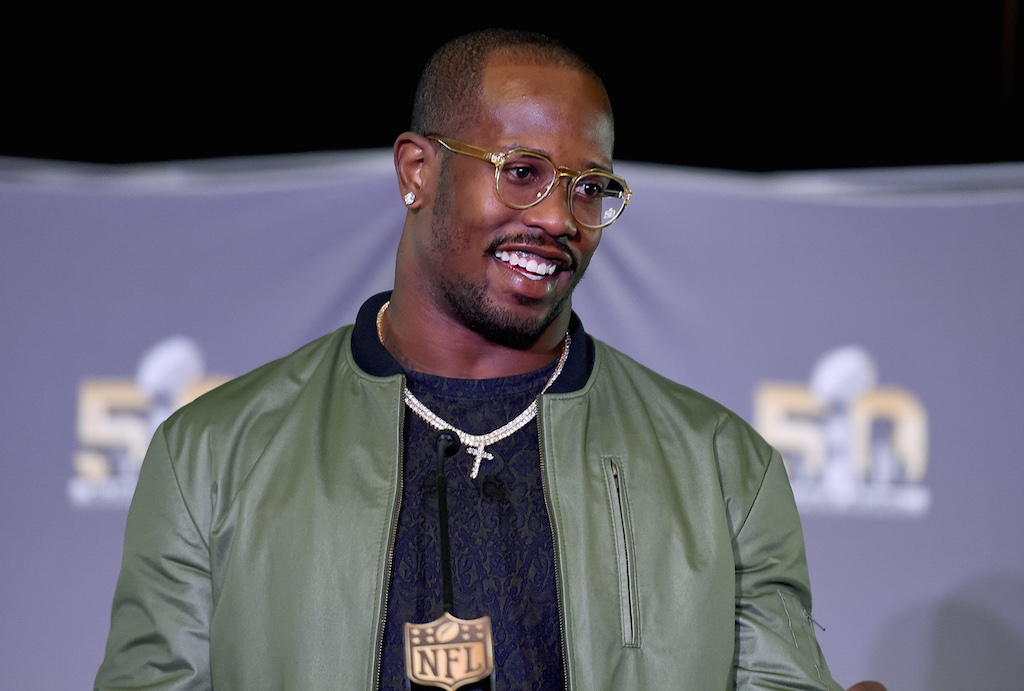 For the last three seasons the Broncos have been an outstanding defensive football team. They have the best secondary in the league with cornerbacks Aqib Talib, Chris Harris Jr., and Bradley Roby, and safeties T.J. Ward and Darian Stewart; they have a stout group of inside linebackers; and their interior defensive linemen are an above average group. What sets them apart from other great defenses, though, is their relentless pass rush.
With all due respect to Shane Ray and Shaquil Barrett, who both face injuries right now, Miller makes Denver's pass rush go. The former Texas A&M Aggie requires constant attention and double teams from opposing offenses. This allows for guys like Ray, Barrett, and defensive end Derek Wolfe to focus almost exclusively on one-on-one pass rush situations on passing downs.
What also tends to get lost in the shuffle: the effect an elite pass rush can have on a secondary. Not to discredit Talib and Harris, who are both on track to be inducted into the Pro Football Hall of Fame themselves, but Miller allows them to play a more aggressive brand of football. Long story short, life is great for defensive backs if opposing quarterbacks only have one or two seconds to get a pass off.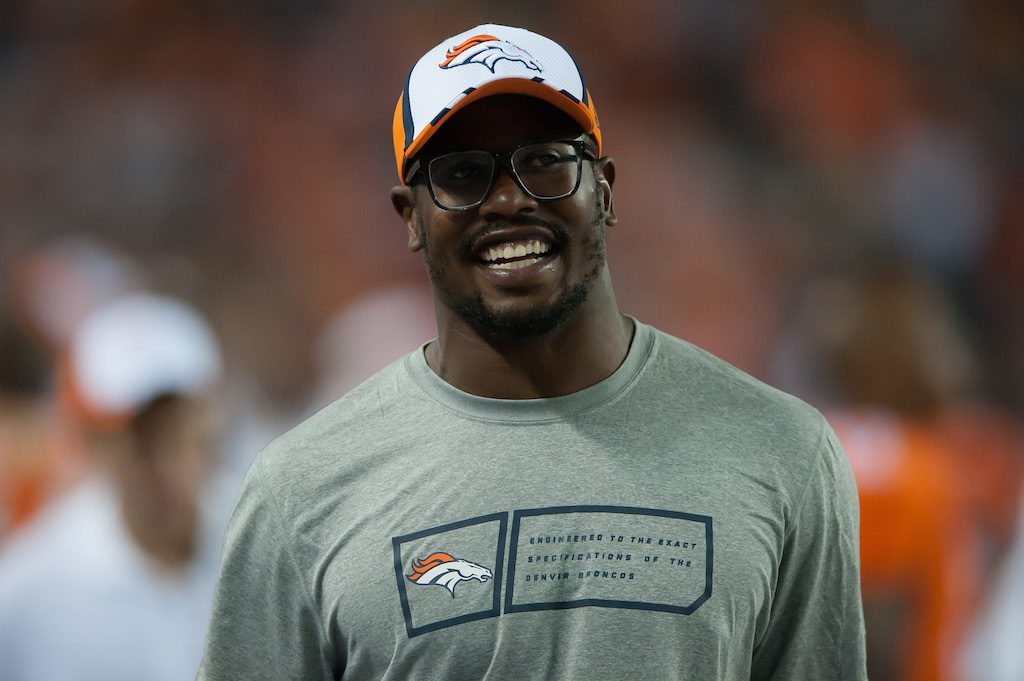 Ever since Peyton Manning lost his battle with Father Time, the Broncos have been a team that will only go as far as their defense carries them. If you take Miller off Denver's roster, you are likely looking at a five- or six-win team at best — even with their "No Fly Zone" secondary in place.
The Broncos are really the only team in the last couple of years to have any success slowing down Tom Brady and the New England Patriots. The 2011 NFL Defensive Rookie of the Year is the main reason why.
While we believe Miller takes the case as the most valuable, irreplaceable player in the NFL, a handful of others are also worth mentioning.
Aaron Rodgers, QB, Green Bay Packers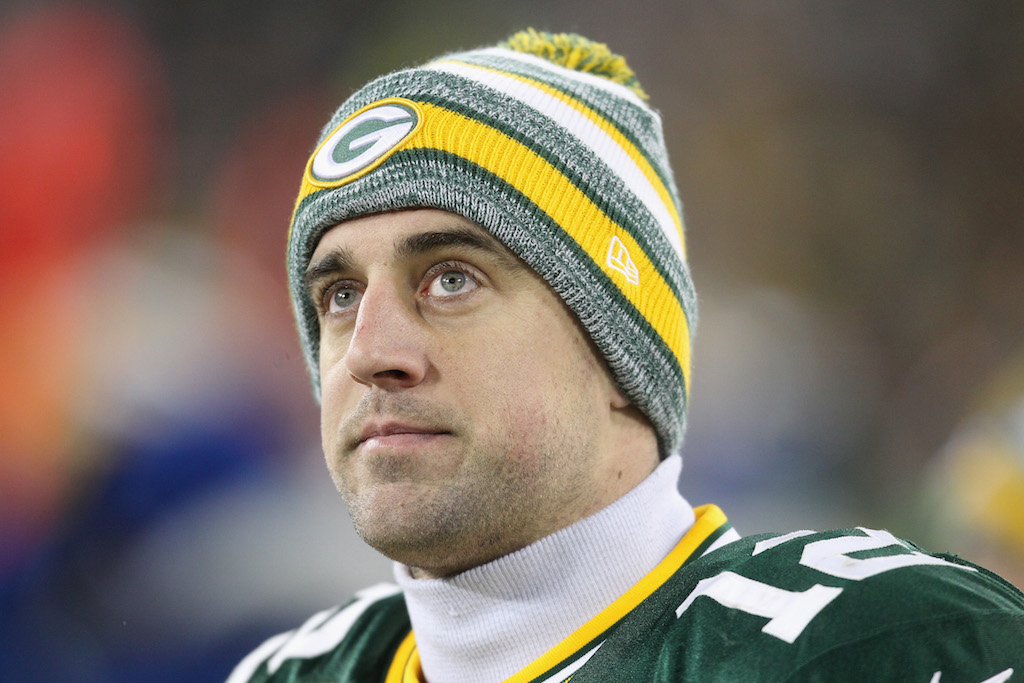 When it comes to irreplaceability, Aaron Rodgers ranks alongside Miller. Opponents find it nearly impossible to slow down the 33-year-old when he plays well. Even when Rodgers has an off day, he is good enough to keep the Packers competitive against most teams. In our eyes, the quarterback is the best offensive player in the NFL today.
Tom Brady, QB, New England Patriots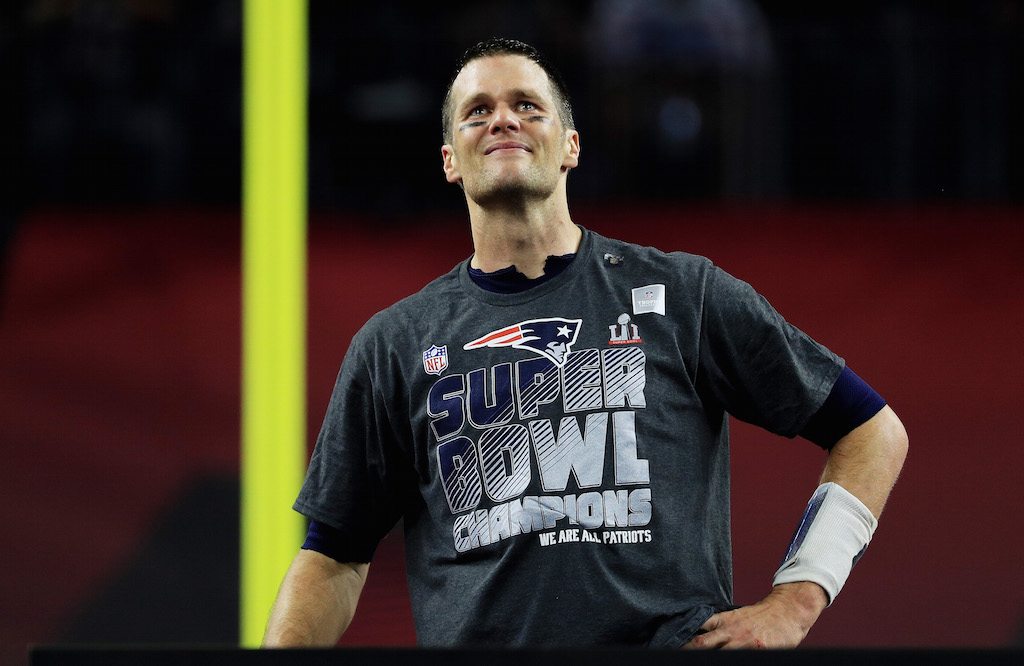 This one should not surprise you. Tom Brady is the greatest player in NFL history. He has five Super Bowl rings, two NFL MVP awards, four Super Bowl MVP awards, and is on track to break every major NFL passing record before he retires.
We do feel compelled to point out that the 2017 Patriots look so good on paper that oddsmakers would likely still favor them to win Super Bowl 52 even if they lacked Brady.
Matt Ryan, QB, Atlanta Falcons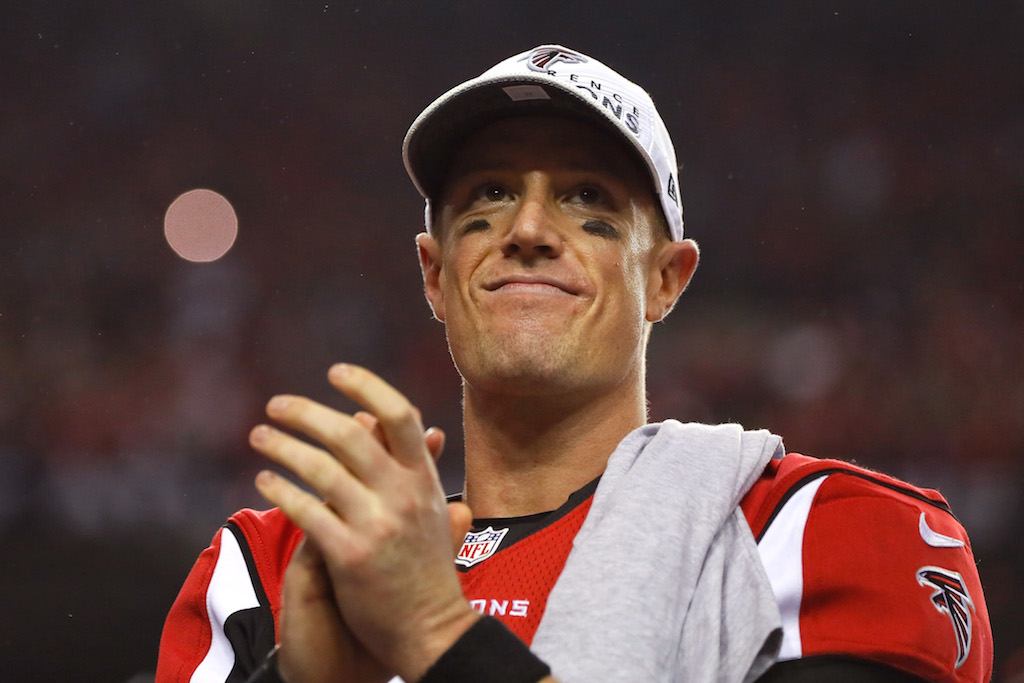 Matt Ryan took home the 2016 NFL MVP award and placed the Falcons within minutes of winning their first Super Bowl title. While Atlanta is loaded on offense and has a rapidly improving defense, they would be a middle of the road team without Ryan under center.
Dak Prescott, QB, Dallas Cowboys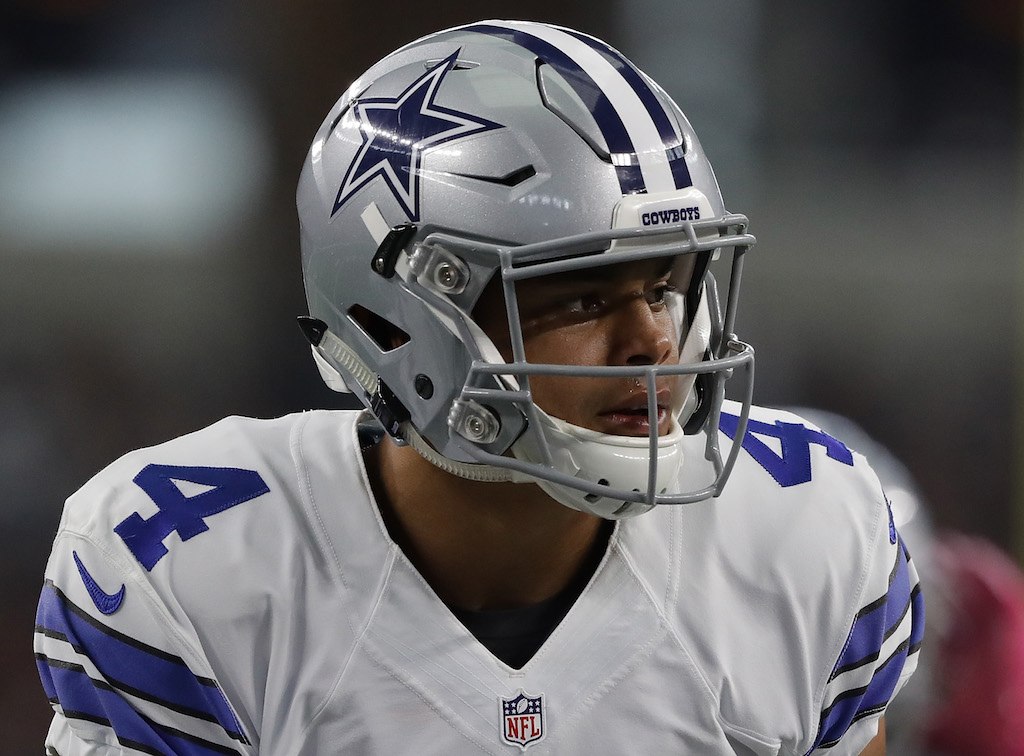 We all saw what happened to the Cowboys when they lost Tony Romo in 2015. Losing Dak Prescott for an extended period of time would likely result in a similarly disappointing season in 2017 — even with running back Ezekiel Elliott in the mix (when he returns from his suspension).
Drew Brees, QB, New Orleans Saints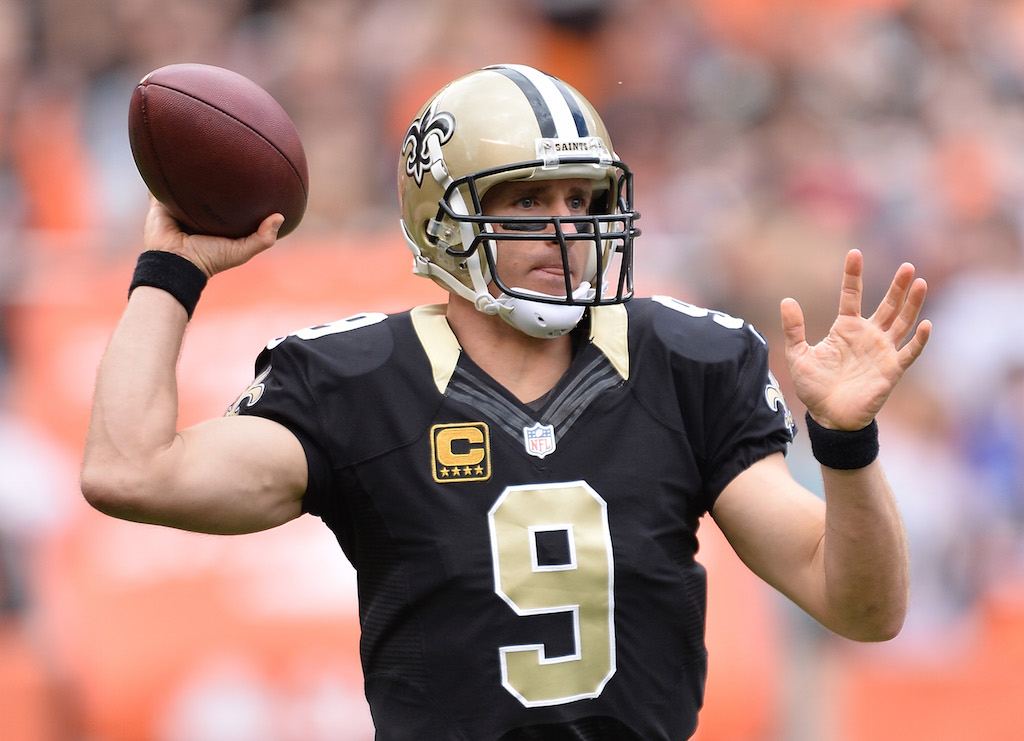 The 38-year-old has kept the Saints competitive since signing with the team in 2006. Yes, it's true that New Orleans has missed the playoffs and posted 7-9 overall records in three straight seasons with Drew Brees under center. But without him, the Saints likely would have ranked among the five worst teams in the league in each of those three seasons.
Derek Carr, QB, Oakland Raiders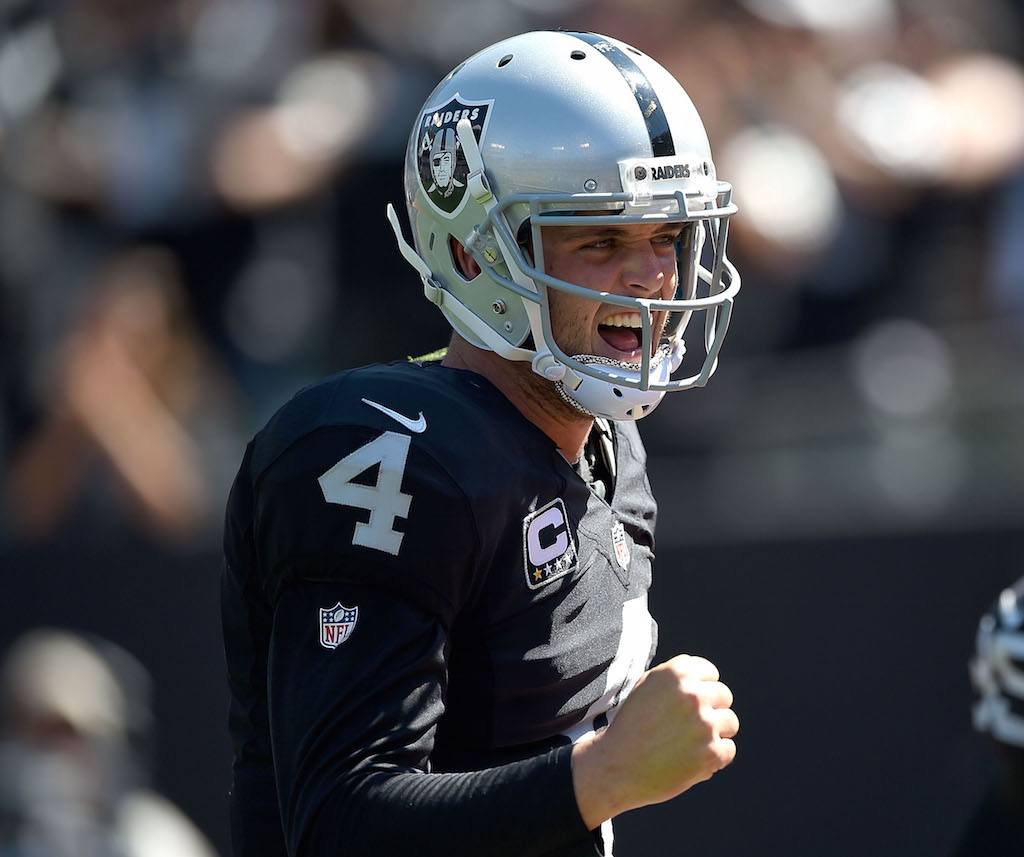 Derek Carr has officially joined the exclusive club of elite NFL quarterbacks. And the 2016–17 NFL playoffs made his value to the Raiders abundantly clear.
Without Carr in the lineup, Oakland lost to the Denver Broncos in a Week 17 with the AFC West title on the line, and they fell to the Houston Texans in embarrassing fashion in the wild-card round of the AFC Playoffs. With Carr on the field, the Raiders went 12-3.
Statistics courtesy of Pro-Football-Reference.