Von Miller's 2,000-Square-Foot Closet Is Nearly as Big as the Denver Broncos' Locker Room
Von Miller and the Denver Broncos may have fallen on tough times recently. But overall he's been one of the top defensive players in the NFL over the last decade. To go with Miller's significant contributions on the field, he's made quite a lot of money. One of the ways Miller's opted to spend his fortune is on a massive walk-in closet in his home.
How big is it, you ask? Nearly as big as the entire Broncos' locker room. Here's the story of Miller's NFL career, how much he earns from football, and the expansive closet he has in his home. 
Von Miller's NFL career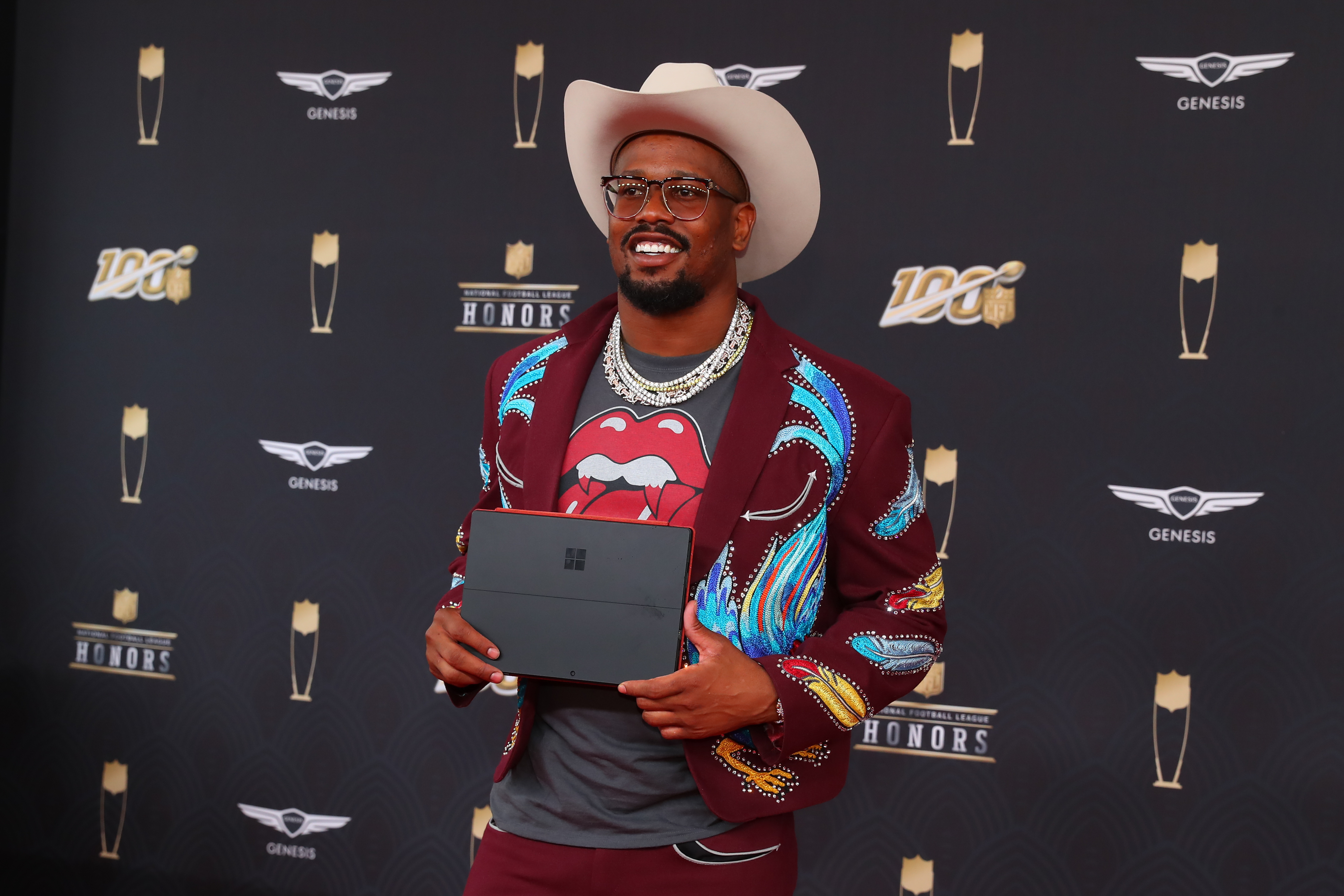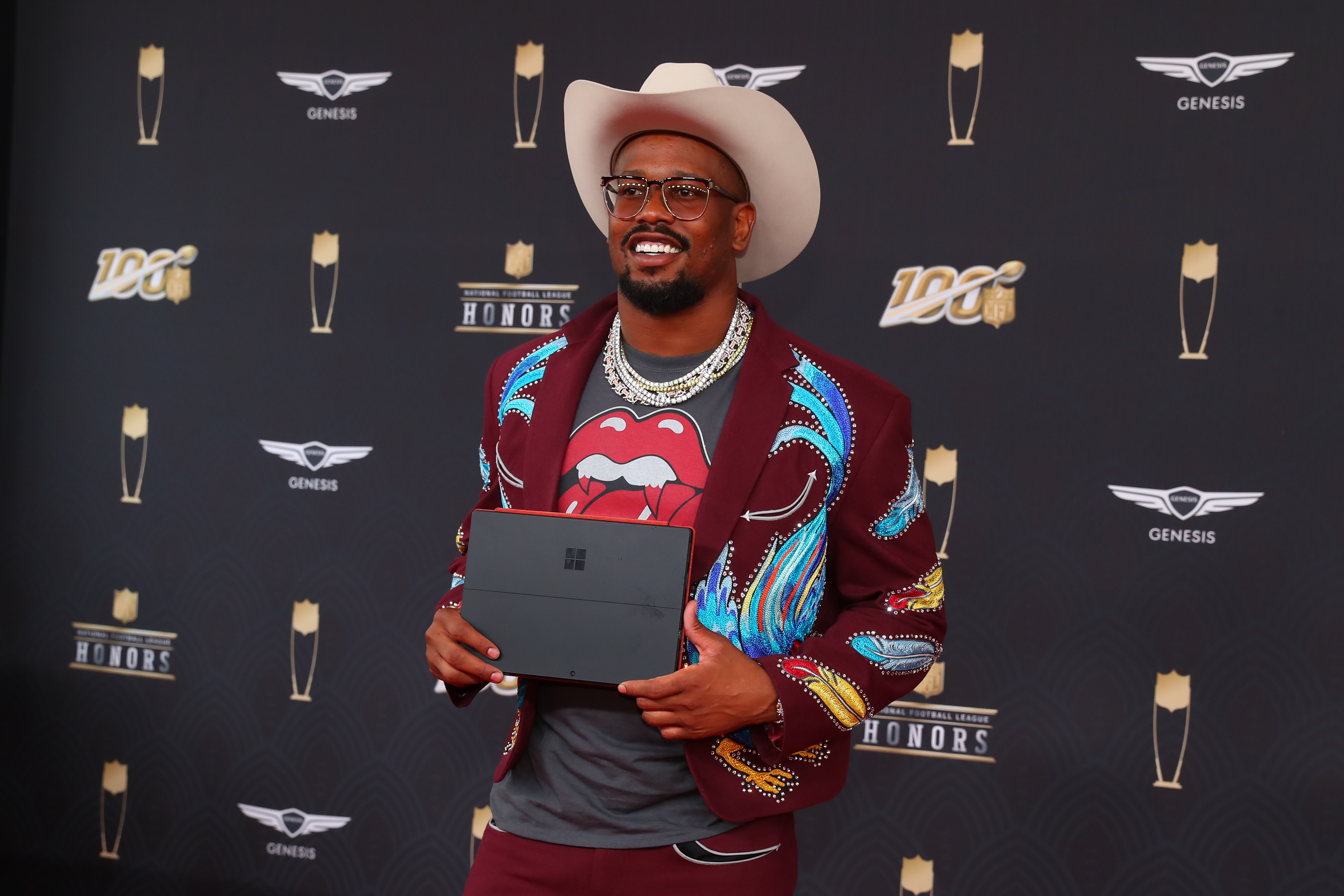 According to Pro Football Reference, the Broncos selected Miller with the second overall pick of the 2011 NFL draft. Since then, he's been one of the best players in Denver history. He's made eight Pro Bowls, three All-Pro teams, and was named to the Pro Football Hall of Fame's All-2010s team. Miller won the 2011 Rookie of the Year and was the Super Bowl MVP in 2016 in a winning effort for Denver. 
Unfortunately for Miller and the team, their best days together may be behind them. He's currently out for the 2020 season due to an ankle injury suffered in the preseason. It's quite possible that the team may move on from Miller due to his exorbitant salary. It's not that Miller isn't worth it, but players coming off an injury can be unpredictable when it comes to future performance. 
What is Miller's salary?
Spotrac reports that Miller signed a six-year, $114 million deal with Denver in 2016. That included $42 million in guaranteed money, $17 million in a signing bonus, and had an average annual value of $19 million. Miller's cap hit was a pricey $25.6 million — an awful lot for a tight end who hasn't played a down.
Miller's contract includes a club option for the 2021 season, which the team must enact by the first day of the year. In 2018, he restructured his deal to give Denver a bit more cap flexibility. He's set to hit free agency in 2022 if Denver exercises his option. Miller is an incredible talent, but it wouldn't be surprising if the team balked at his hefty price tag for next season. 
That said, over the course of his career, Miller has earned $126.4 million. That gives him plenty of money to spend on things he wants and/or needs, and it also means he needs a place to store those things. 
Von Miller's 2,000 square foot closet 
Miller recently gave GQ Sports a tour of his closet. And it's so big that it almost looks like a department store. With ornate shelves set up like hallways, sections are dedicated to different kinds of clothing. Miller had a contractor build the closet onto his house. The tight end estimates that he has over 12,000 pieces of clothing in it. Some of the accessories include: 
An entire section dedicated to hats, including cowboy hats worn in Miller's native state of Texas. He also has a custom hat made by Stetson, which he wore during the Broncos' Super Bowl victory parade
A section for glasses; Miller often includes spectacles as part of his look. He also has a number of bent glasses he wore before he made the NFL as a reminder of where he came from
Custom-made suits, including one worn by Post Malone and a gold shimmer suit he wore for the Super Bowl 50 event
Multiple brands of jeans, including his favorite brand by Mike Amiri
Vintage band and musician t-shirts
Miller's closet has to be seen to be believed. He clearly has a taste for the finer things when it comes to clothes, so it makes sense he'd have such a detailed place to store it all in.