Warriors vs. Cavaliers: 3 Bold Predictions for Game 3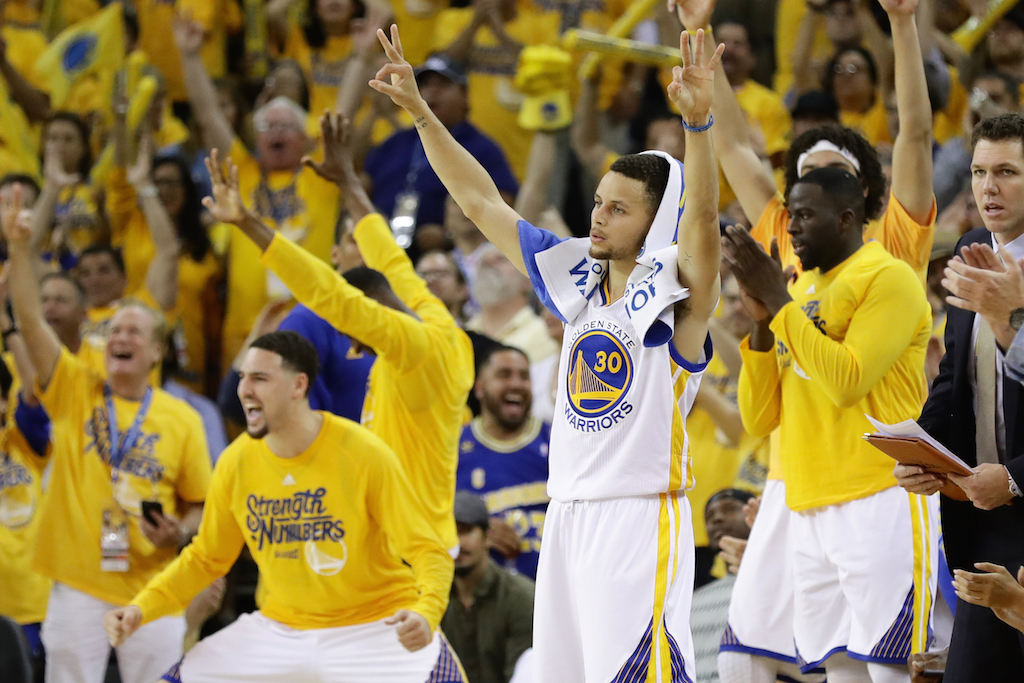 The Golden State Warriors have hit the ground running to begin the 2016 NBA Finals, winning the first two games of their series against the Cleveland Cavaliers by a combined 48 points. As usual, Game 2 was a three-point barrage for the Warriors, as they knocked 15 of 33 attempts.
The Warriors' 33-point victory wasn't the worst blowout in playoff history, but it was pretty brutal for Cavaliers fans to watch. Now, after two tough road losses, Cleveland heads home looking to turn things around and take care of their own home-court advantage. Their backs are against the wall.
Will LeBron James and company be able to dig their way out of this hole and make this a series, or will they head back to Golden State with them down 3-1, or possibly even lose the series on their home floor? It's time to break down our three predictions for Game 3, which will be one of the most physical, heated games of the 2016 NBA playoffs.
1. Another Golden State victory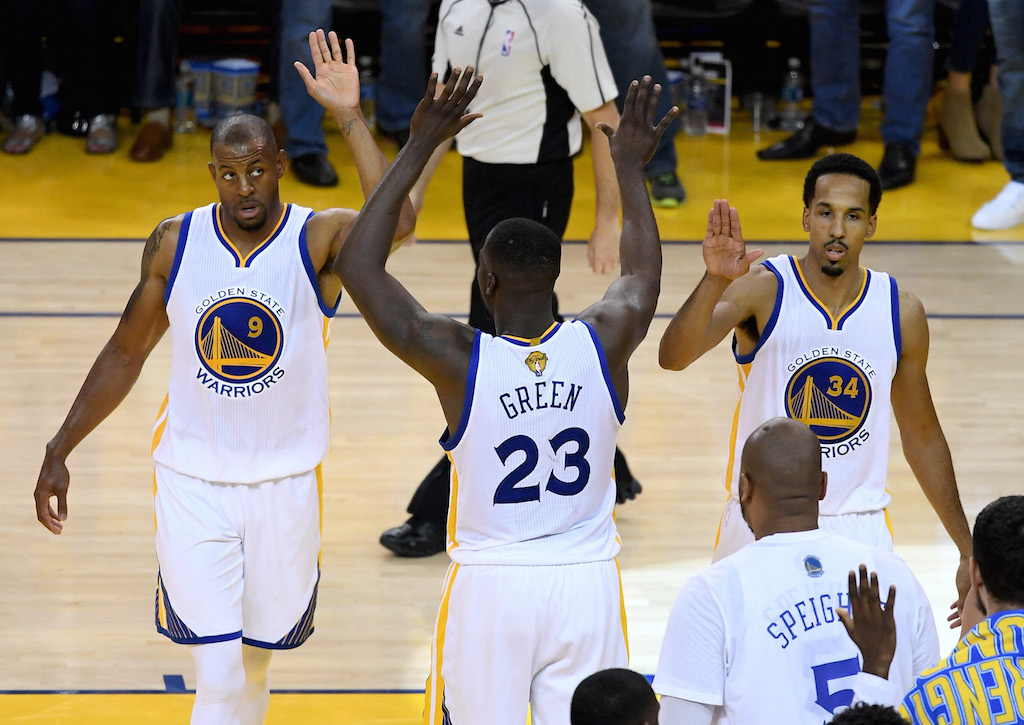 The Warriors winning Game 3 would all but guarantee another championship for the team, which puts the Cavaliers essentially in "must win" mode. Calling a win here by the Warriors is honestly pretty tough to do, because beating a team as talented as Cleveland — on their home floor — makes for pretty tough business.
So, why do we predict that the Warriors to get the job done? They're clicking on too many cylinders right now. In Game 1, the Warriors had seven players score in double figures, while Klay Thompson only totaled nine points in 24 minutes.
Then, in Game 2, it switched back to their "big three" really dominating the game, but the bench scoring was spread out nicely as well. The fact is, if the Golden State stars don't step up, then their bench players will. It's tough to beat a team who's basically unstoppable across the board.
2. Kevin Love leads the scoring for the Cavaliers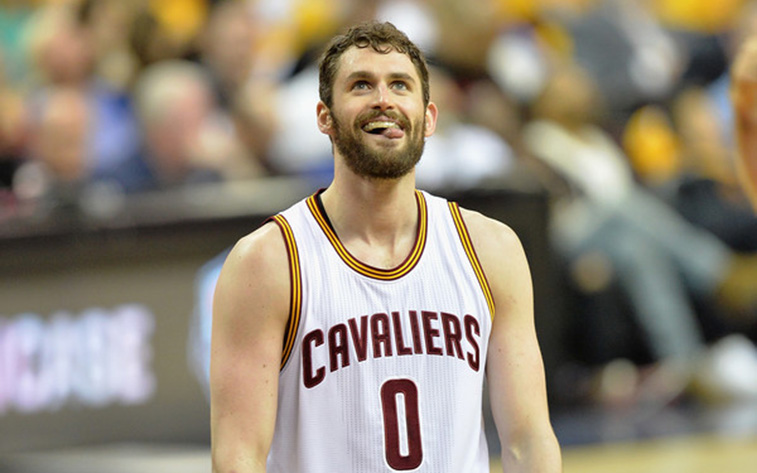 Kevin Love had five points in Game 2. Five. He was 2-of-7 shooting and pulled down just three rebounds as well. He was pretty brutal across the board, and while his Game 1 performance was better (17 points, 13 rebounds), he was still doing a lot of watching James and Kyrie Irving.
In Game 3, it will be Love's turn to step up. James is going to rely on his teammates a bit more, resulting in Love knocking down more threes and being able to do work similar to what we saw in Game 1 on the boards.
While we don't believe it'll be enough, the fact that Love steps up and the team still can't win just shows exactly how dominant the Warriors are. James won't be happy, obviously, but hey, that's just the way the cookie crumbles.
3. Andre Iguodala posts a triple-double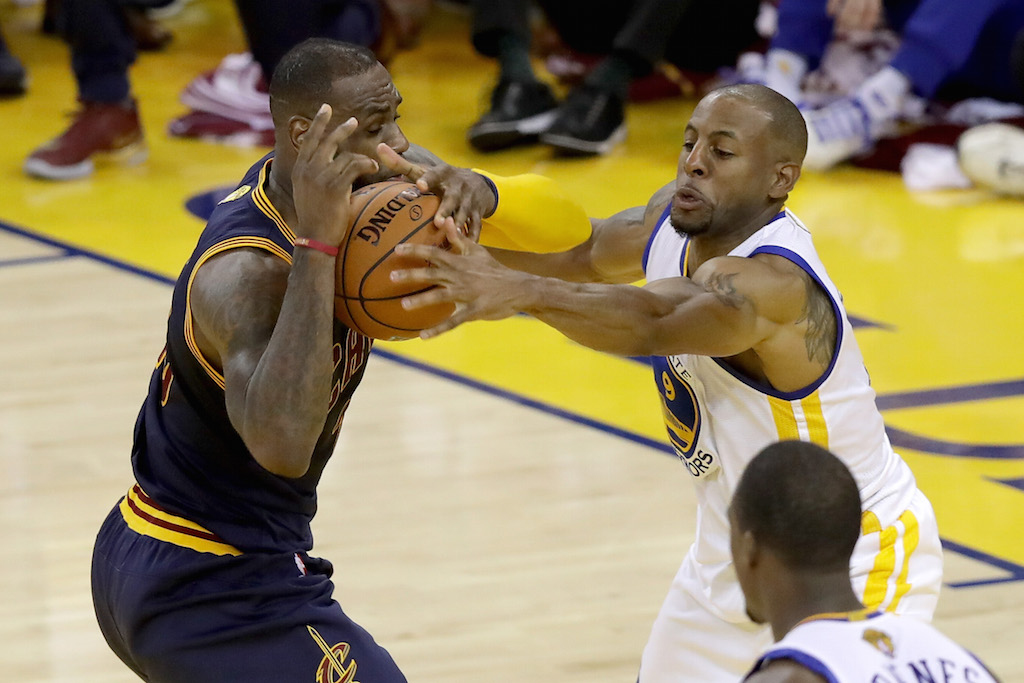 In Game 1, Iggy posted a line of 12 points, seven rebounds, and six assists. Sure, that's a bit off from a triple-double, but the potential is there. In Game 2, his minutes were cut down due to the massive blowout, but he still totaled seven points, five rebounds, and three assists.
Andre Iguodala is hungry in these NBA Finals, and as we know, the biggest stage is when he really loves to take his game to the next level. With Iguodala's main role being shutting people down on the defensive end of the floor and finding open players, we think tonight is the night that he breaks out and really puts on a stellar performance.
It won't be the most amazing triple-double of all time, but he'll score around 10 points with 10-plus boards and 10 assists. Sounds a bit crazy, but we're feeling it.
Statistics courtesy of ESPN.com and Basketball-Reference.com.