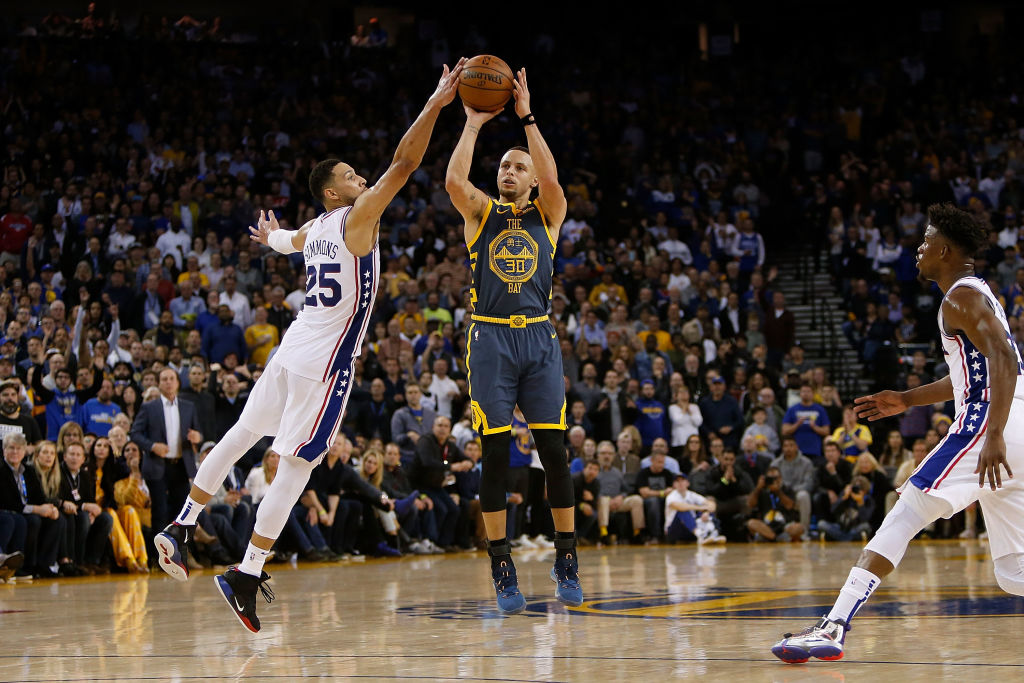 The Golden State Warriors vs. Eastern Conference All-Stars in the Finals — Who Wins?
How would the Warriors' starting five hold up against five Eastern Conference All-Stars in a best of seven series? Let's take a look.
Although the NBA All-Star Game doesn't have the traditional East versus West matchup the fans are used to (a draft places teams from both conferences on the same squad), the new format has made a very competitive game over the last couple of seasons. Casual and hard-core NBA fans seem to think the Golden State Warriors will run away with the NBA championship this year.

We had to ask ourselves how the Warriors' starting five would hold up against five of the Eastern Conference All-Stars in a best of seven series? Let's take a look at the matchups and take a guess about who would come out on top.
Guard: Ben Simmons vs. Stephen Curry
This would be a very intriguing matchup on paper. Kemba Walker was an All-Star starter, but we have to go with Ben Simmons at one of the guard positions due to his versatility on both ends of the floor.

Simmons can attack the hoop and has the length to make Stephen Curry's job hard on the offensive end. However, the Warriors have an edge because Simmons doesn't shoot the ball from the perimeter AT ALL. Putting them in a vacuum, we believe the two-time MVP would outperform Simmons. Edge: Warriors
Guard: Kyrie Irving vs. Klay Thompson
Why wouldn't we have Kyrie go up against Curry? Because we know on the defensive end of the floor, Thompson would look to shut down the Celtics' dynamic scoring guard. Irving has had an up and down 2018-19 season in Boston, but he can still expose Curry on that end of the floor.

Putting Thompson against him would cancel out some of Kyrie's offense, while still giving Klay the green light to shoot from anywhere behind the arc. If we had to put our money on one of these players coming up in the clutch in the NBA Finals, we have to go with Irving. He delivered one of the most memorable plays in NBA Finals history by hitting the series-winning shot over Curry. Edge: East All-Stars

Forward: Kawhi Leonard vs. Kevin Durant
Leonard and Durant are arguably the best two-way players in the NBA (sorry Paul George). Kevin Durant is a four-time scoring champion, and Leonard is the best lockdown defender in the NBA. He can also put up MVP-caliber numbers on offense when needed, and is flourishing in the Raptors' offense this year.

A matchup between him and Durant is literally a toss-up, as they are both champions with NBA Finals MVPs to their names. In this instance, we go with Durant, who could earn his third straight Finals MVP Award in 2019. Edge: Warriors

Forward: Giannis Antetokounmpo vs. Draymond Green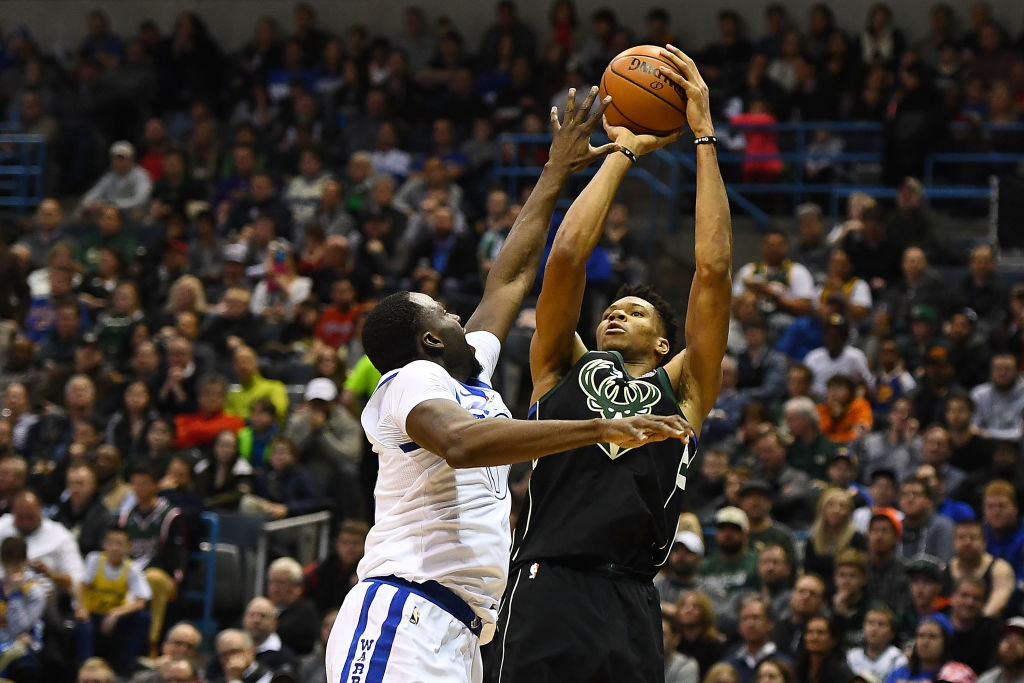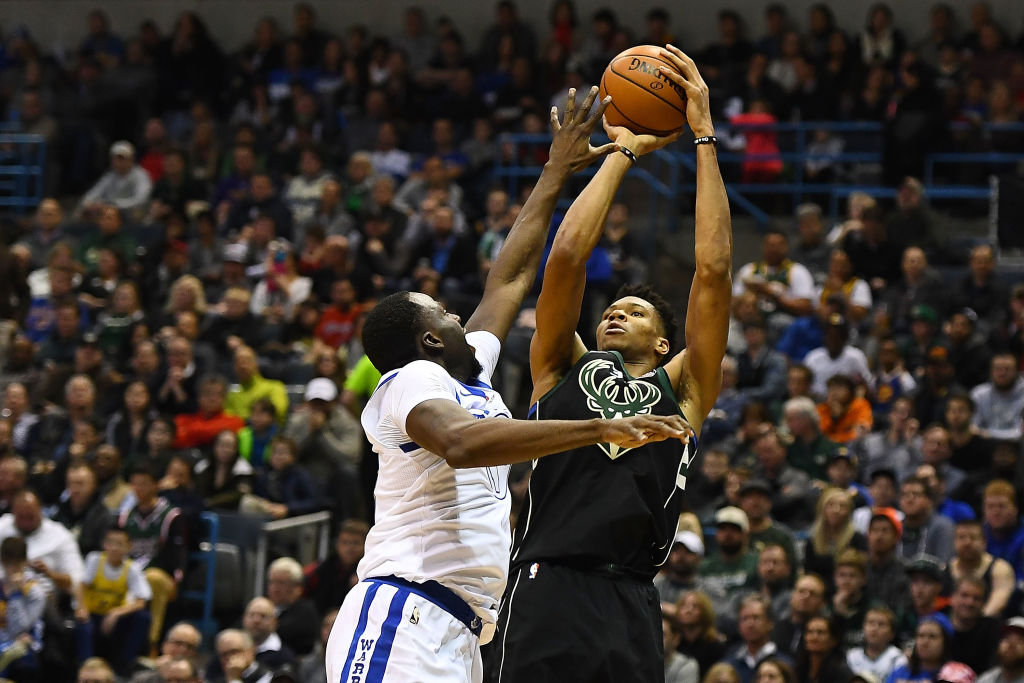 The "Greek Freak" has quickly blossomed into one of the league's best players and should garner a lot of MVP votes this season. Atetokounmpo is averaging 27 points and nearly 13 rebounds per game, while Green has seen his numbers dip tremendously this year.

Green is a capable defender, but would he be able to hold up against Giannis? Probably not. Atetokounmpo averaged 23 points and 12 rebounds against the Warriors this year, and he would take Green to the cleaners. In Green's defense, Atetokounmpo does that to most almost everyone. Edge: East All-Stars

Center: Joel Embiid vs. DeMarcus Cousins
Two of the games best big men in a seven-game series? Sign us up! Embiid keeps looking like an all-time great center as his career progresses. He can put up points from anywhere on the floor and is capable of shutting down some of the games best players.

Cousins is a nice fit in the Warriors offense, but he isn't playing at the former All-Star level fans are used to seeing. His decline in play would give Embiid the advantage every day of the week. Edge: East All-Stars

East wins in seven
This would be an excellent seven-game series on paper, and although the Warriors have the edge on the perimeter, the Eastern Conference All-Stars have the defense to slow down Curry and Thompson enough offense to squeeze out a seven-game series win. Who do you think would win?