Warriors Star Stephen Curry Can Trace His MVP Shot to an Outdoor Hoop in Rural Virginia
Golden State Warriors star Stephen Curry has been ridiculously hot since returning from a bruised tailbone in late March, and he continued that torrid stretch in Golden State's 136–97 thumping of the Oklahoma City Thunder Saturday night. Curry scored 49 points in just 29 minutes, draining 11 3-pointers. And all that shooting ability goes back to an outdoor hoop on a utility pole above a dirt court.
Curry is the son of Dell Curry, a former Sixth Man of the Year who played 10 years with the Charlotte Hornets in the late 1980s and early 1990s during a 16-year NBA run. The elder Curry was also an expert marksman from long range, leading the NBA in 3-point shooting once and shooting better than 40% from the great beyond in his career. It was lessons learned first by the father and passed down to the son that helped make Stephen arguably the best shooter ever.
Stephen Curry's father learned to shoot the hard way
Growing up on a farm in rural Virginia, Dell Curry learned his sweet, high-arching shot out of pure necessity. According to Dan Wetzel of Yahoo Sports, it was necessary because of where he was shooting. Dell's father put up an uneven hoop over some sloped ground. If the ball went through the net, it landed softly under the basket. If he missed, the ball might carom just about anywhere.
Or, as Stephen Curry put it later, "Make it or chase it."
As a young player in middle school, Stephen was a good shooter with a form problem. Small players often adopt a shot from the shoulder so they can get the ball to the rim. Dell offered Stephen, now in high school, an opportunity to rework his shooting mechanics. But the son had to commit entirely to the rebuild. Stephen and younger brother Seth both put in the work.
The work paid off, big time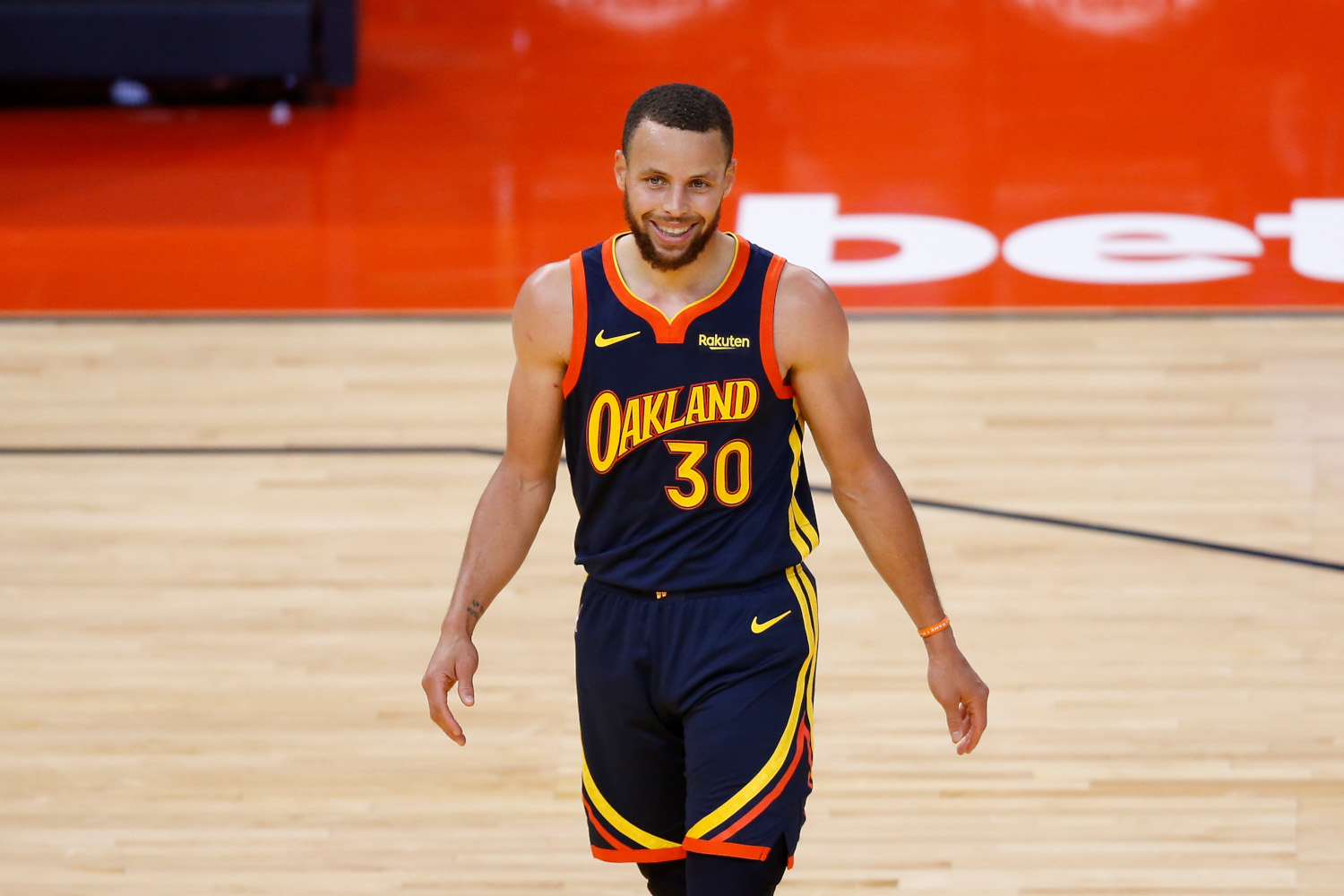 Stephen Curry starred at Davidson, leading the Wildcats to an Elite Eight appearance as a sophomore. Davidson fell to No. 1 seed Kansas by two points in the regional final after taking out the second and third seeds in the region, Georgetown and Wisconsin, in the previous two rounds. Curry entered the NBA draft after leading the nation in scoring as a junior, going seventh overall to the Warriors in 2009.
Curry battled ankle problems early in his career, missing most of the 2011–12 season, but he made his first All-Star Game in 2014. Then came back-to-back MVP seasons in 2014–15 and 2015–16, three NBA championships, and a record 402 3-pointers during his second MVP year.
That work with his father paid dividends.
"I took my form and just got as many repetitions as I could until my arms got tired," Steph said. "I came back the next day and did the same thing."
A revival for Stephen Curry at age 32
This season marks Stephen Curry's age-32 campaign, though he turned 33 in March. He is ahead of his record 3-point pace from 2015–16, averaging 5.4 makes per game (he dropped in 5.1 per game five seasons ago). And since the All-Star break, he has been off-the-charts hot. His performance against the Thunder on Saturday night was his 20th 30-point game since the All-Star break. He is the first player to have at least 20 such outings since the late Kobe Bryant in 2005–06.
The 11 3-pointers extended his NBA record for most games with at least 10 3s to 22. It was the fifth time Curry had 10 or more triples in a game over his last 15 appearances. Second on the all-time list of double-digit 3-point games is Curry's teammate, Klay Thompson, who has done it five times in 615 games.
Thompson hasn't played at all this season, but Curry has the Warriors poised to make a run at the postseason, at least via the play-in tournament. He's not likely to win a third MVP award this season, but there is an argument to make. Curry is scoring at a career-high pace and making more 3s per game than he ever has.
And that shot, perhaps the greatest the game has ever seen, traces its roots to a dirt court on a farm in Virginia, where his father learned before passing those lessons along to the next generation.
Statistics courtesy of Basketball Reference.