Was Coaching Duke Football Always on Jason Garrett's Bucket List?
The tidbit was actually buried fairly deep down into the story, but that didn't stop this intriguing development from bubbling to the surface of the sports world on Thursday.
According to the Raleigh News & Observer, the Duke Blue Devils are nearing the conclusion of their search for a new head football coach. The list has been narrowed to just a couple of names, both assistant coaches at other programs.
But if you stuck with the story long enough, surprise, surprise! There is apparently another name on Duke's wish list. Another assistant from a prominent program, although in this case, add "former" to the title as he was just recently fired.
And, oh, not from a college program, either. In fact, this wild-card candidate has never coached at the collegiate level in his life. The NFL? Oh, yes, he's been there, done that, even if in the eyes of most, he's never actually done it well.
Would you believe … Jason Garrett?
It's not as far-fetched as you might believe
Jason Garrett's love for Duke goes back many years — and many practices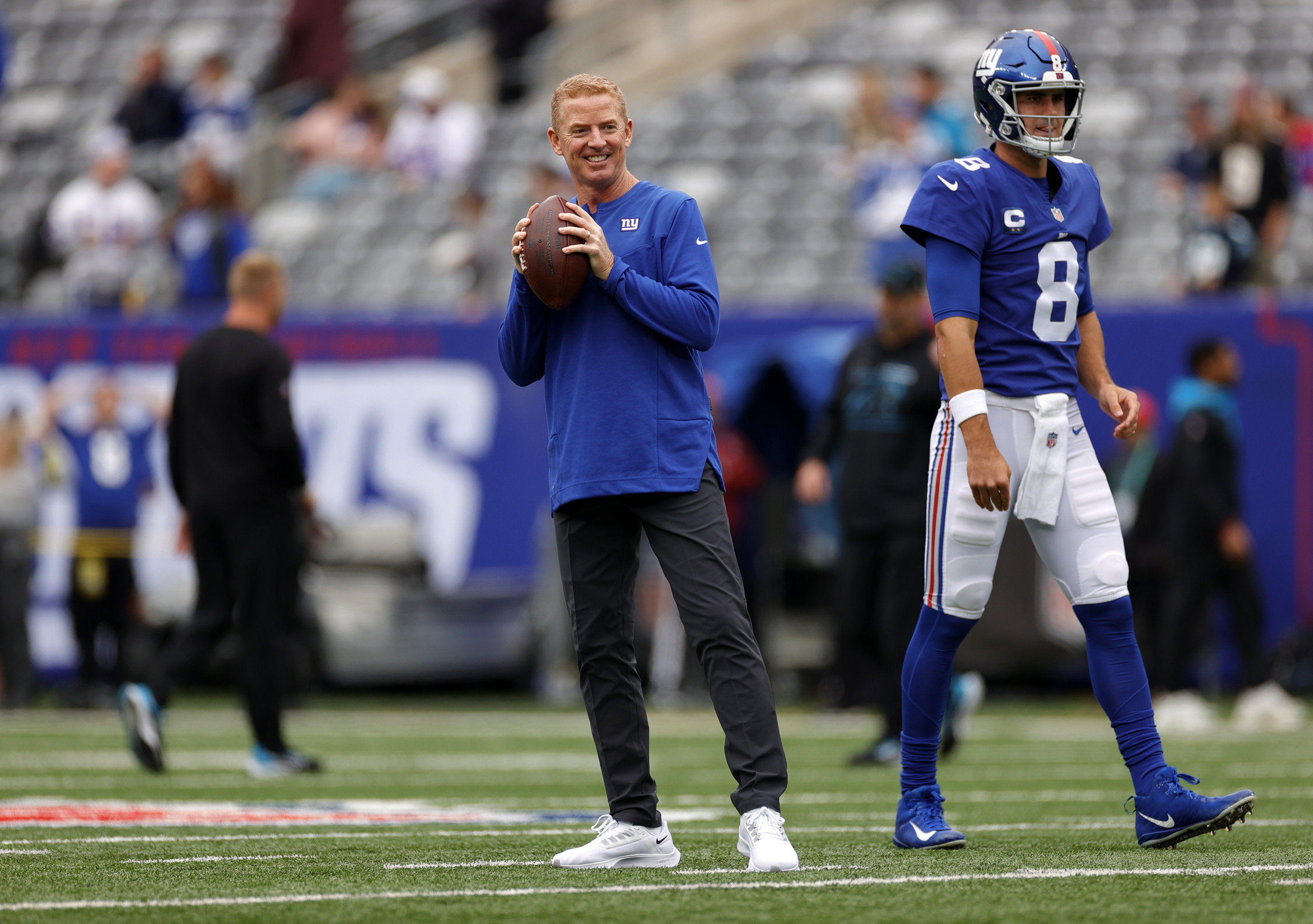 Garrett played his collegiate ball at Princeton, but his affinity for Duke University is no secret. Going back to 2014, it became a common occurrence for Garrett and some of his Dallas Cowboys players to attend a Duke men's basketball practice, as Garrett and legendary basketball coach Mike Krzyzewski had become friendly and Coach K extended the invitation.
There are a smattering of clips from back in 2014 showing Garrett and quarterback Tony Romo playing a game of "PIG" with Duke senior guard Quinn Cook, who would later spend a part of five seasons in the NBA and win titles with the Golden State Warriors and Los Angeles Lakers.
It appears Romo was the big winner on that day in 2014, hitting jumpers along with Garrett and former Duke star Jay Williams. But the trips to Durham became a regular thing, and the likes of Jason Witten and DeMarco Murray also made the trek to catch practices and games.
Coaching at the college level might be the perfect place for Garrett
Having a Hall of Fame basketball coach as a mentor is appealing for former NFL head coaches seeking to find new footing at the college level. Jim Mora Jr., who recently became head coach at Duke's great basketball rival, UConn, told Rich Eisen that meeting — and dining — with Geno Auriemma was the highlight of his initial experience in Storrs, CT.
And like Mora, perhaps a fresh start for Garrett with a program with low expectations in the Atlantic Coast Conference is just the opportunity Garrett needs after a tumultuous few years at the pro level.
Around the time Garrett was sitting in on Coach K's practices, the football program was enjoying some of the best years in its history under David Cutcliffe, going to six bowl games in a span of seven seasons between 2012-18 and winning three.
But the program began to deteriorate soon after, going 5-18 the past two seasons combined, leading to Cutcliffe's dismissal after this season.
A Giant headache behind him, perhaps the Devil is due for Garrett
Garrett, of course, was the oft-criticized head coach of the Dallas Cowboys from 2010-19 and failed to get Jerry Jones' team any further than the Divisional Round of the NFL Playoffs, although Garrett could hardly be blamed for the call that went against Dallas later in 2014 when Dez Bryant appeared to catch what might have been the game-winner against the Green Bay Packers.
That inability to win in January eventually cost Garrett his job in Dallas, and he looked to rebound by being added to Joe Judge's staff with the New York Giants as offensive coordinator in 2020. But that relationship quickly soured, and with the Giants offense unable to get going early this season, Garrett was fired once again on Nov. 23.
According to the News & Observer, the other two favorites for the Duke job are Clemson assistant Tony Elliott and Texas A&M assistant Mike Elko.