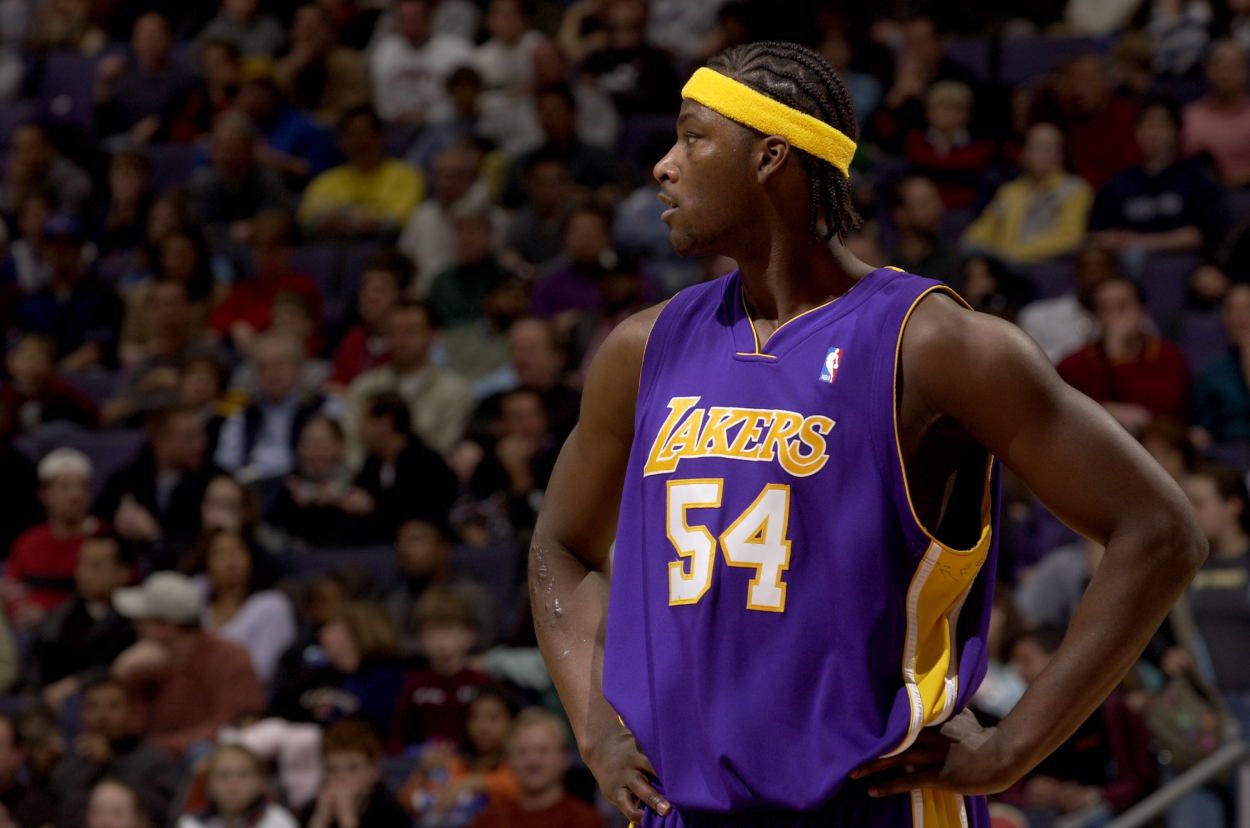 Was Kwame Brown a Bust? Stephen A. Smith Fires Shot With 'Unlimited Bank of Bloopers'
Stephen A. Smith responded to Kwame Brown, and it was priceless.
Stephen A. Smith made it a point not to get personal as former NBA player Kwame Brown makes his rounds through social media blasting anyone who's ever said something bad about him. Smith was just one of Brown's media targets earlier this month when the former No. 1 went on an expletive-filled rant on Instagram Live. Smith reluctantly responded, and it was pure gold watching him narrate Brown's lengthy list of NBA lowlights.
Kwame Brown has often been referred to as an NBA bust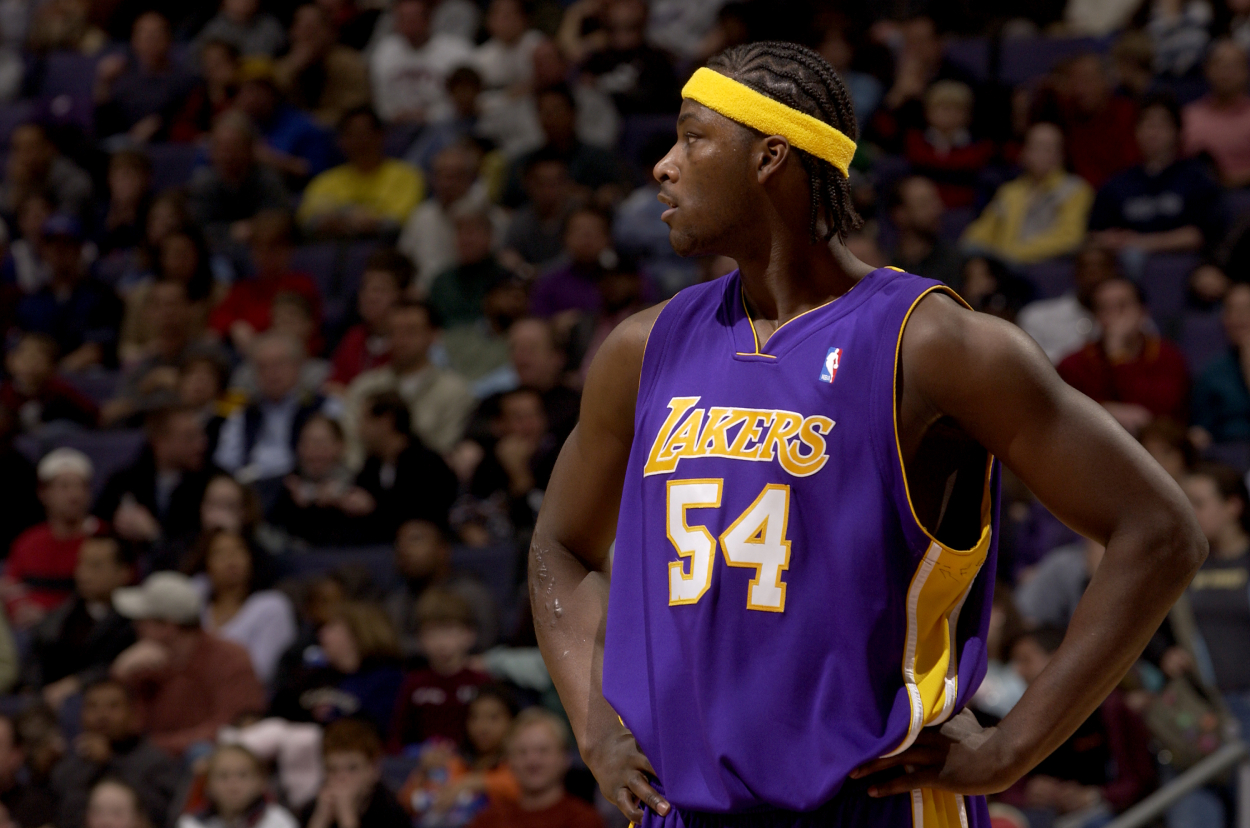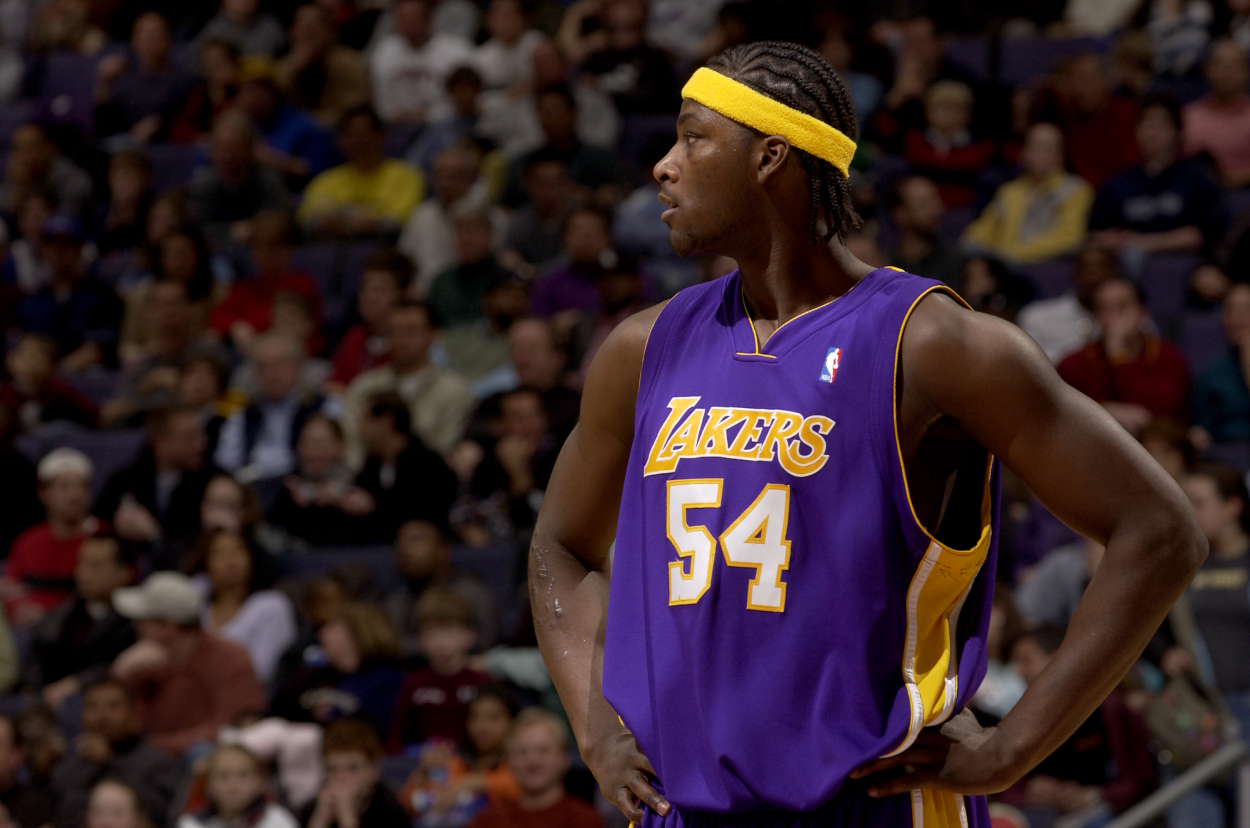 Whether it's fair or not is debatable, but Brown has been slapped with the bust label. Had he not been the top pick in the 2001 NBA draft, he may have avoided that term. He managed to squeeze out 12 years in the league but only averaged 6.6 points and 5.5 rebounds. He played for seven different teams.
Brown was drafted ahead of Pau Gasol, Jason Richardson, and Joe Johnson, and entered the league with high expectations. Drafted into the league out of Glynn Academy in Georgia, Brown spent the first four years with the Washington Wizards. He had his best year in his third season when he averaged a respectable 10.9 points and 7.4 rebounds per game.
The 6-foot-11 center apparently doesn't appreciate being called a bust. He verbally attacked former teammate Gilbert Arenas, who was a guest on the All the Smoke podcast. Brown then went after the podcast co-hosts Matt Barnes and Stephen Jackson after they made some not-so-flattering comments.
Kwame Brown even challenged Stephen A. Smith to a fight
Brown certainly knows how to hold a grudge. Twenty-one years later, he's come back to blast Smith for criticizing him when he was an 18-year-old rookie. Smith called Brown a "bonafide scrub" and said "he can't play" when the Los Angeles Lakers traded Brown.
"No disrespect whatsoever, but I'm sorry to call, tell everybody the truth, the man cannot play the game of basketball," Smith said after that trade was announced. "He has small hands, he can't catch the ball, he has bad feet, he can't really move even though he's mobile, doesn't really know what he's doing, doesn't have a post move that he or he puts to memory that he can do two times in a row. He has no game whatsoever, plays no defense, doesn't have the heart, the passion, or anything that comes with it."
Brown seemingly had a very delayed reaction to Smith's criticism from 13 years earlier. He recently went on Instagram Live with his profanity-laced tirade against Smith, challenging him to a fight. He told Smith to "meet me in Seattle, where you can have mutual combat."
Smith responded with a hilarious lowlight video of Brown's career
Smith said he didn't want to have to do this, but Brown demanded his attention, and he got it. During his ESPN+ show, Stephen A.'s World, he put together a video of Brown's low moments of his career to show he wasn't worthy of that No. 1 pick. "I don't have a single negative thing to say about Kwame Brown, the person," Smith said while standing in front of a large video board.
"Nobody out there has been attacking him personally either," he continued. "Kwame Brown's been getting personal with everybody these days. The only negative thing anybody has ever said about Kwame Brown is that he couldn't play a lick of basketball. Newsflash, that wasn't a lie."
Smith then played the video, and his reaction to Brown's missed layups, bad passes, and airballs was priceless. He narrated them one by one to show how much Brown struggled in the league.
"Thirteen years in the NBA," Smith said of Brown. "Seven different teams. And I've got an an unlimited bank of bloopers. That was just the short version."
While the back-and-forth banter is likely to continue, Brown is already losing again.