Was 'Macho Man' Randy Savage the Best Wrestler of All Time?
Where would today's professional wrestlers be without Randy "Macho Man" Savage? Savage's over-the-top promos and capable in-ring style inspired an entire legion of WWE wrestlers while enthralling a generation of fans. If you ask any fan or wrestler to name their top five performers, either in-ring or on the mic, there's a good chance Savage pops up on most of those lists. 
It begs the question: is the Macho Man the best wrestler of all time? The answer depends on how you evaluate success in pro wrestling. Let's take a closer look at where Savage falls in the list of all-time greats.
Randy Savage career overview
Known for his distinctive cowboy hat, shades, and wildly-colored leather outfits, Savage was one of the WWE's top stars in the '80s and early '90s. He served as part of the tag team the Mega Powers with Hulk Hogan, flanked by his then-wife and valet, Miss Elizabeth.
The two eventually split leading to one of the greatest feuds in wrestling history. Savage eventually made his way to WCW with many other former WWE stars like Hogan, Kevin Nash, Scott Hall, and Bret Hart. He's probably most famous for his flying elbow drop. He had legendary matches with Hogan, the Ultimate Warrior, and Ric Flair. ESPN referred to him as wrestling's "most enduring anti-hero." 
Savage passed away tragically from a heart attack while driving in 2011. He was only 58 years old at the time. The WWE inducted him into their Hall of Fame, posthumously, in 2015.
The argument against Randy Savage as the best of all time
Based on many traditional metrics of success in pro wrestling, Savage might not appear to be the best of all-time at first glance. He doesn't have the most championships of all-time. Savage didn't even wrestle in the most main events. He was never at the top of the card at the same pace as other names like Hogan, Stone Cold Steve Austin, or John Cena. But Savage is certainly one of the best performers of all time, and might very well be the best. 
Savage was never "the guy" at the top of any promotion he was in — at least not for an extended run like the names mentioned above. Still, there's a convincing argument to be made for him being the best of all time. That argument relates to his versatility as a performer. 
Why the Macho Man was the best wrestler of all time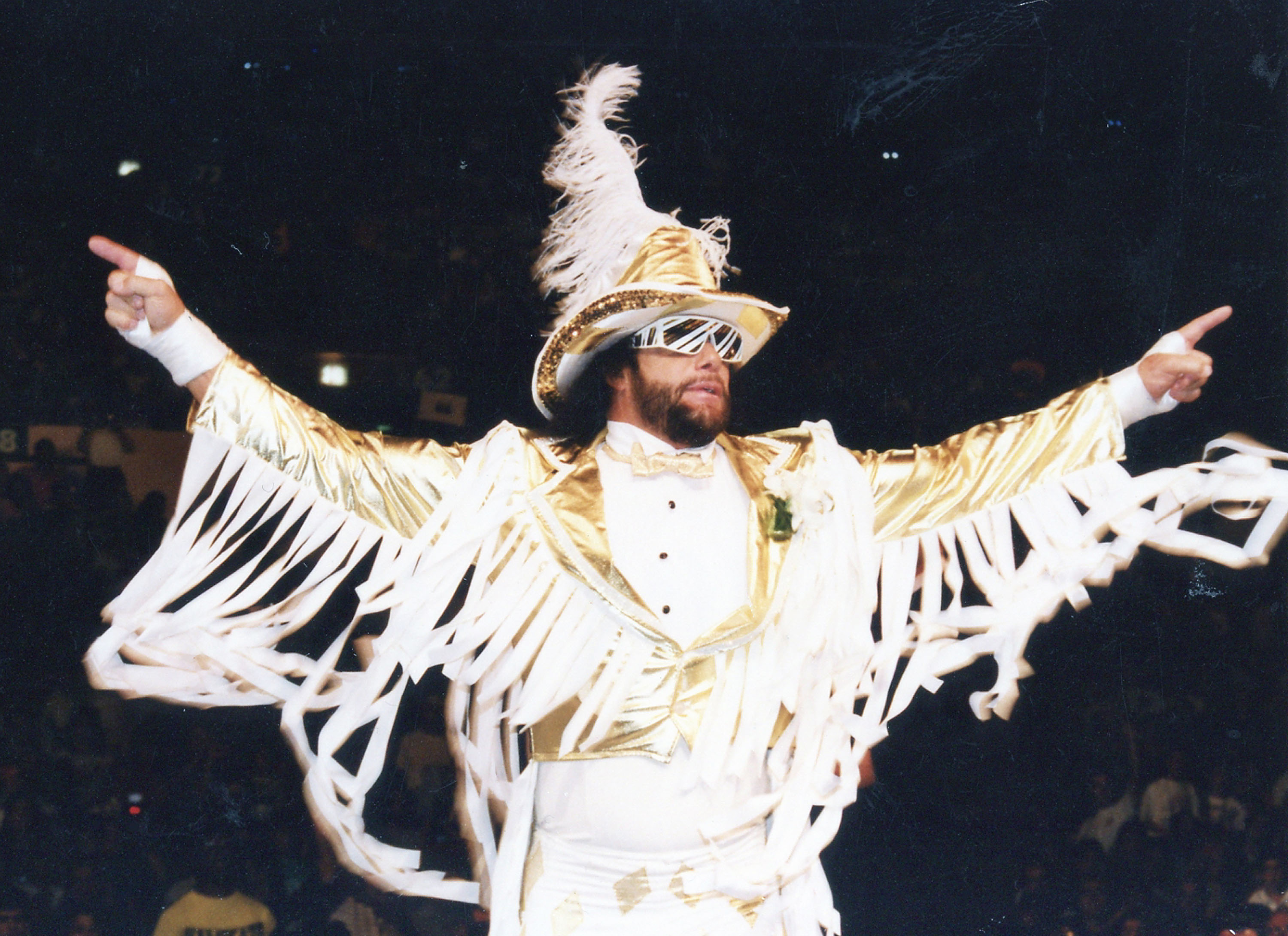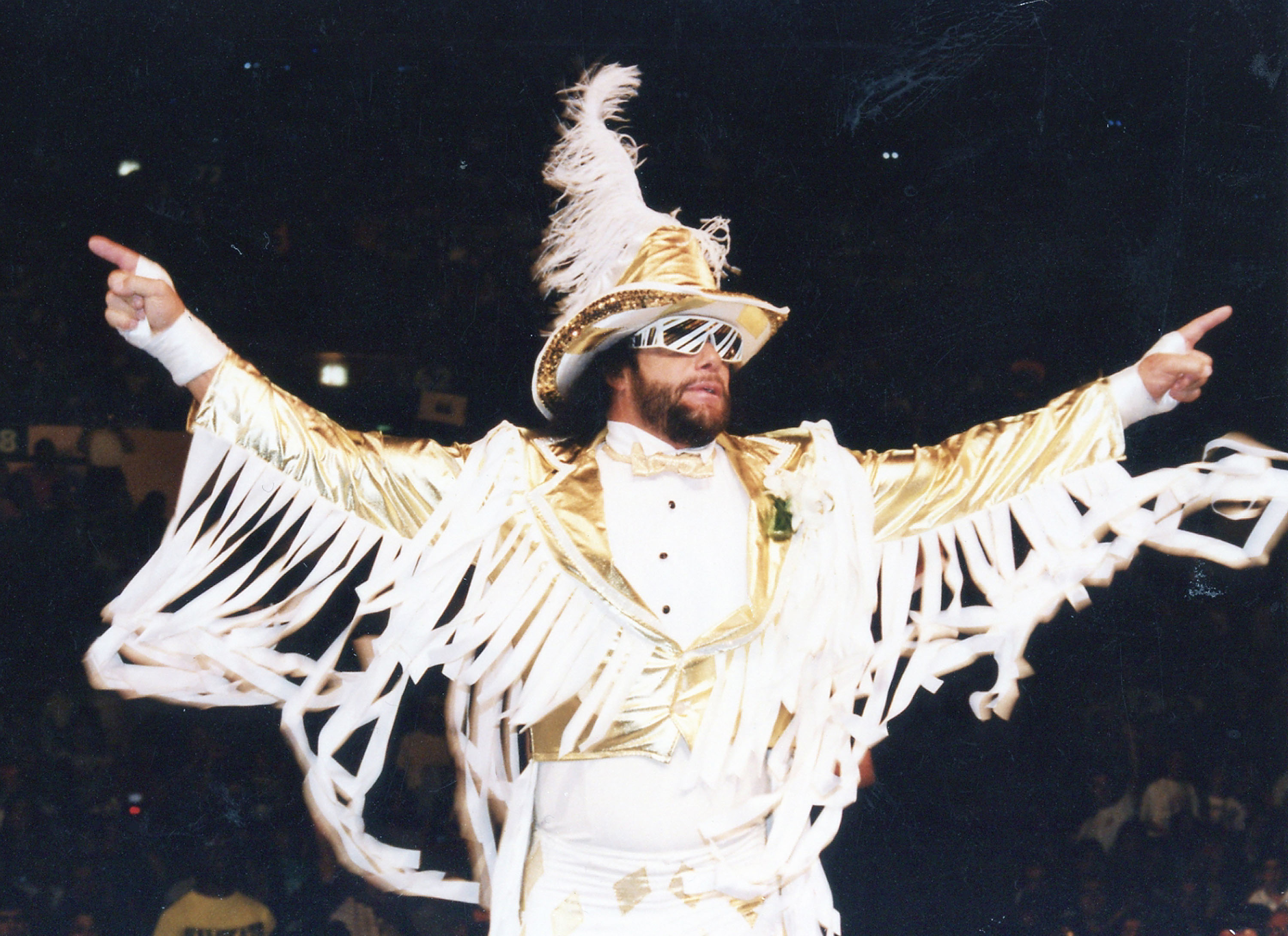 Consider Savage's longevity. He had a dominant run in WWE. At different times he was able to serve as a main event draw, an Intercontinental champion, a top heel, and a top babyface. Fans loved him when he teamed alongside Hogan and loved booing him as he went against him.
They marveled at his incredible match with Ricky "The Dragon" Steamboat at Wrestlemania III, a match many have called the greatest of all time. According to Fan Buzz, it was rated as the 1987 Match of the Year by Pro Wrestling Illustrated.
Savage is remembered fondly for that match despite being on the losing end of it — not just for his performance, but for the meticulous planning he put into the psychology behind each move. 
If you judge wrestlers by championships won, or even matches won, Savage might not be your top guy. But to do this is to fundamentally misunderstand the business. Rowdy Roddy Piper is one of the most successful, popular wrestlers of all time. He never won the WWE world title.
Mick Foley is another beloved performer who wrestled in some of the most memorable matches of all-time. Take a look at his win-loss record in those matches — more often than not, he was the loser. 
With this in mind, Savage was the best wrestler of all-time. No one did it as well as he did, for longer, with as many approaches. Whether he was a good guy or a bad guy or wrestling for a title or not, Savage always commanded the fans' attention.