Was NBA Legend Oscar Robertson Alienated From the League?
Famed point guard Oscar Robertson is an NBA stathead favorite. His consistent greatness, even when surrounded by sub-par players, groups him with some of the best to ever play the game. Robertson made forgettable Cincinnati Royals teams look competitive. He was the man-behind-the-man who elevated Kareem Abdul-Jabbar into a legend.
Yet he's a rare presence in NBA retrospectives. Robertson's honors, although numerous, are rarely celebrated so loudly. Why don't we hear more from him? It's a complicated story, one made more curious by the magnitude of his indelible impact on the NBA.
Oscar Robertson's record-breaking NBA career
Robertson's greatest feat in the NBA was his high-level consistency. Even surrounded by lesser players, on awful teams, he came out with the same fire every single time. That's how he got to be known as "Mr. Triple-Double." His record, untouched until Russell Westbrook's 2017 heroics as the Oklahoman reports, marked him as one of the best NBA players of his generation.
He played for the Cincinnati Royals from 1960 to 1970. Those teams were mostly terrible for the back half of that run, with Robertson as the rock that kept them anchored at all. The Royals' failings didn't stop him from winning the NBA MVP award in 1964, right in the middle of Wilt Chamberlain and Bill Russell's primes.
Then, according to Fansided, famed Boston Celtics PG Bob Cousy joined the Royals as head coach. He decided to return to playing, as well, inserting himself at Robertson's position. The two clashed publicly, Cousy signaling his annoyance with Robertson's attention. Their clash culminated in Robertson unceremoniously being traded off to the Milwaukee Bucks.
Robertson went from anchoring a flailing team to making pivotal contributions to a winning squad. He took his first and only NBA championship win with Milwaukee in 1971. Despite hitting the waning days of his career, his pairing with Abdul-Jabbar lifted both to new heights. When Robertson retired after the 1974 season, the Bucks' fortunes plummeted — even with Abdul-Jabbar still on the roster.
The rift between Robertson the NBA community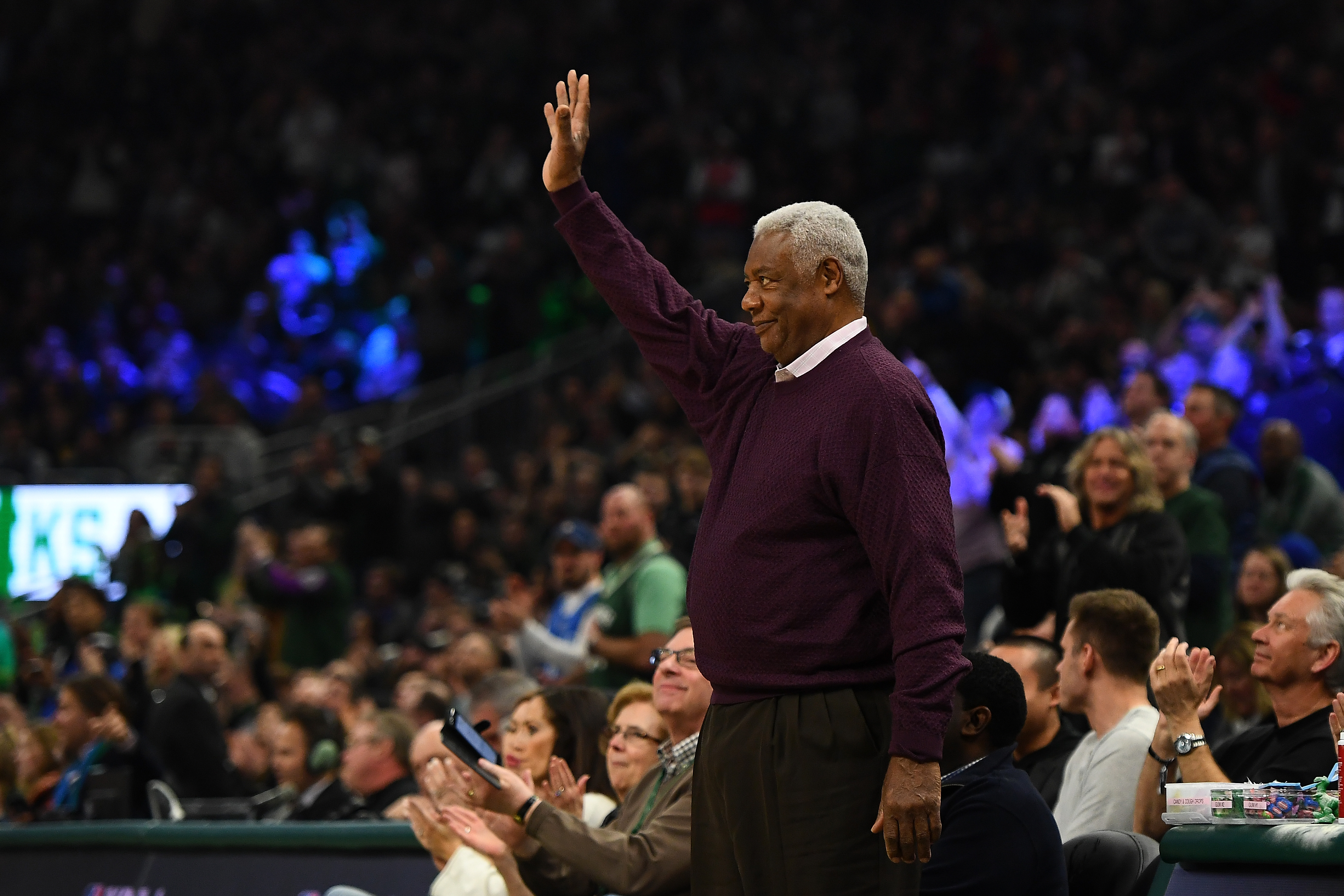 Robertson's stats, via Basketball-Reference, place him right in the peer group of NBA players we'll never stop hearing about. He averaged 30.5 points per game. He averaged more than 10 assists per game, back when the accounting for that particular stat was much more stringent. His 181 career triple-doubles are a potentially untouchable record, despite Westbrook's challenge of his single-season best.
Yet we don't hear much about Robertson. Chamberlain's record-breaking madness gave him a pop culture appeal. Abdul-Jabbar is a constant presence on TV to this day. Russell is the guy later greats like Michael Jordan can't stop talking about, the go-to for an NBA retrospective interview. Robertson, meanwhile, is left for sports fans to unearth on their own. It's likely because many influential figures in the NBA simply didn't like the kind of person Robertson was.
Robertson keeps the NBA at arm's length but refuses to disappear
Much of Robertson's low profile likely comes down to his specific brand of activism. All of those '60s and '70s greats were activists to some extent. For the former Royals PG, it went a bit further. He wasn't a smiling, friendly media presence; the openly confrontational figure refused to be disrespected.
Robertson played in the days before free agency. With players having so few rights, he saw his appearances on the court as his main leverage. He periodically refused to play, for social justice advocacy as well as contract disputes. This often put him on the wrong side of ownership, of course, but fans often went against him as well, Sports Illustrated reports.
In the 1970s, he became the first black president of the NBA Player's Association. He quickly spearheaded a lawsuit to create what we now know as free agency. It was a huge victory for labor rights in the pro sports world. At the time, though, it put him on the wrong side of many in the NBA community. Owners reviled him, fans worried he'd help ruin the game, and even some players fretted over associating too closely with a notorious rabble-rouser.
For his part, Robertson never seemed to care much. He spent his years in retirement coaching for college teams, doing some broadcasting work, and even writing about his modern equivalent Westbrook in The Undefeated. His alienation from the pomp and circumstance that normally marks an NBA legend doesn't seem to phase him much. He even went another round in the courts to fight for player's rights, this time on behalf of college athletes, the Wall Street Journal reports. Some things are more important than simply being liked.