Was Shaq the Greatest Teammate in NBA History?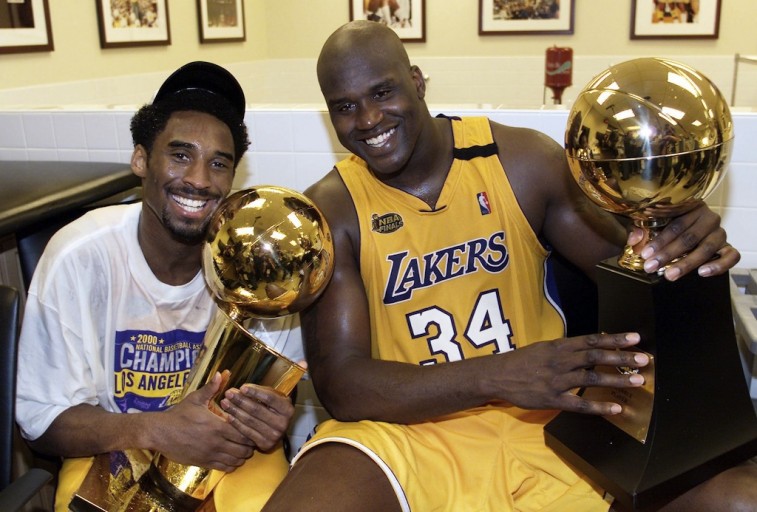 Shaquille O'Neal is a surefire Hall of Famer. Taken by the Orlando Magic with the first overall pick in the 2002 NBA Draft, the Diesel evolved into one of the most physically overpowering centers in NBA history. During his 19-year career, O'Neal would amass career averages of 23.7 points, 10.9 rebounds, and 2.3 blocks per game. He would play in 15 All-Star Games, make 14 All-NBA teams, take home the 1999-00 MVP Award, and win four NBA titles. Shaq did a lot during his time on the hardwood. But he also did something else that people tend to forget: He played for a lot of teams.
In a career that spanned almost two decades, the Great Aristotle donned uniforms for the Orlando Magic, Los Angles Lakers, Miami Heat, Phoenix Suns, Cleveland Cavaliers, and Boston Celtics. If you take a moment to really think about this, you'll realize that a player in Shaq's position clearly had a lot of different teammates over the years. Of course, we all know that he played with guys like Kobe Bryant, Dwyane Wade, and LeBron James. But there have been plenty more — ones that you don't even think about. Now just because he's been on clubs with tons of different players, that doesn't necessarily make him a great teammate. Right? Well, we guess it's all about how you choose to define it.
Shaq has always been a largely than life personality. Some players like this, and others don't. And sure, most great teammates don't tend to have long-lasting public feuds with their fellow players, but it happens. If that knocks O'Neal down a peg, then so be it. Perhaps he's not the conventional "great teammate" — the one that gets along with everyone, provides infinite wisdom, sacrifices himself for the greater good — but has been a key cog in an extremely crucial way: He's connected to winning.
And that may make him the greatest teammate of all.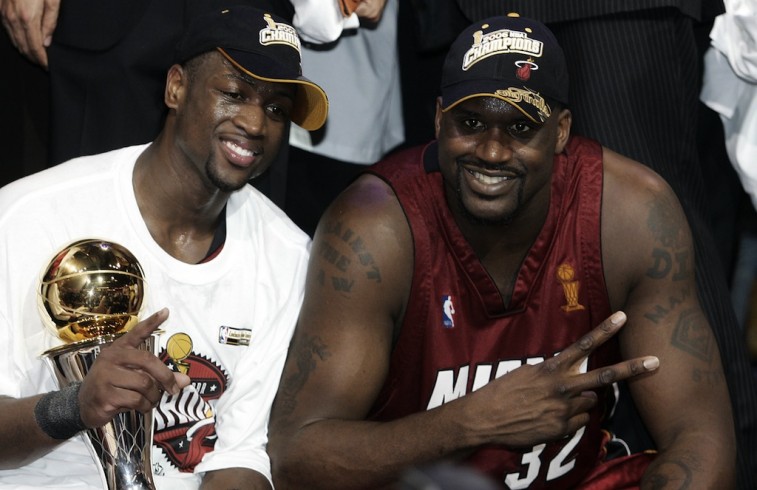 According to ESPN's Jackie MacMullan, dating back to 1984, it has now been 32 consecutive years in which a team that's gone on to win an NBA championship has had one of O'Neal's former teammates on it. Think about that for a second. We couldn't believe it either. But it's true.
Based on his connections throughout his career, The Shaqtus would ultimately be associated with Larry O'Brien trophy holders from before he even made it to the league. If the whole point of playing in the National Association is, ultimately, to win titles, then it's it's in your best interest to surround yourself with those most capable of helping you achieve this goal. Given his track record, Shaq appears to be someone you'd want on your side.
"The Six Degrees of Shaq," as MacMullan calls it in her piece, "extends to 32 consecutive seasons with these Finals. Golden State's playoff roster includes Leandro Barbosa, Shaq's former teammate in Phoenix. If Cleveland wins, it will no doubt be due to the considerable talents of LeBron James, whom Shaq played with in Cleveland in 2009-10. (Perkins, also with the Cavs, played with Shaq on the Celtics in 2010-11)."
You'd wonder if O'Neal could recount all those players he was associated with that would go on to win NBA championships. Per MacMullan, he has "vivid memories" of all those individuals. Of course, while he does have favorite teammates out of the bunch, he also has regrets about players he couldn't help win titles while they played on the same team.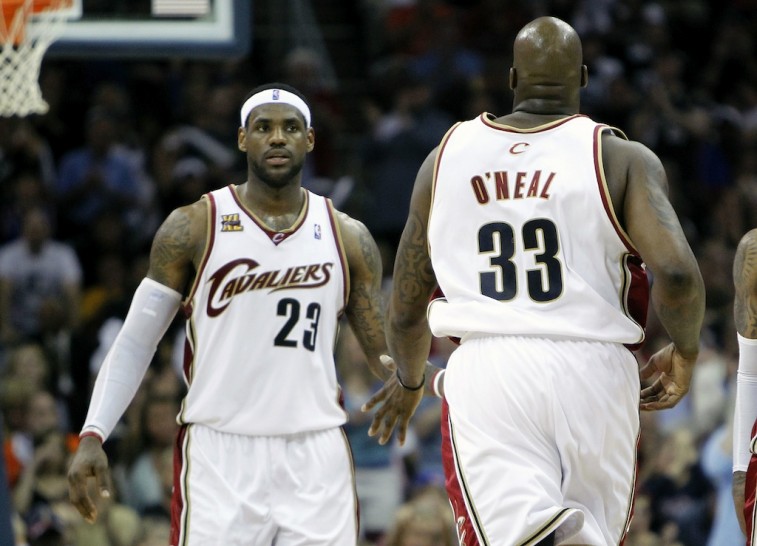 O'Neal was a huge fan of Horace Grant. But it seemed like Robert Horry held a special place in the Big Diesel's heart.
"Big Shot Bob saved my ass in two championships out of three with his shooting," Shaq says. "I think he deserves to be in the Hall of Fame. He doesn't have big numbers but he hit a lot of important shots, shots that if he doesn't make, a lot of guys can't claim, 'I have a ring.' Including me."
And what about those regrets he was talking about? Shaq was disappointed that he couldn't help King James get his first ring. "I blame Big Baby [Glen Davis]," Shaq says. "We were first in the East, goin' good, playing the Celtics. I'm killing Big Baby, and he hack-a-Shaq's me and breaks my thumb."
"I came back heavier, not in great basketball shape," Shaq admits. "I don't like 'what ifs.' But if I hadn't gotten hurt, I think we could have won it."
With the 2015 NBA Finals in the books, we've spent a lot of time talking about the history of the game. How could we not? It's important to recognize how far this sport has come; how many great players have left an indelible mark in one way or another. We thought we understood Shaquille O'Neal's place among the pantheon of basketball greats. But until MacMullan filled us in, we had no clue to the extent of his reach.
Is Shaquille O'Neal the greatest teammate in NBA history? Most would probably say "no." But if you base it solely on winning, you might begin to see things a bit differently. We guess it's really all about the definition. Either way you look at it, how could you not be impressed?
All statistics are courtesy of Basketball-Reference.com and ESPN.go.com.