NFL
5 Most 'Washed Up' Players in the NFL
In every professional sport, there comes a time when players just need to face the music and call it a career. Obviously, many players hang on to their professional careers for just a bit too long. In turn, they retire later than they should have, which at times can put a bit of a damper on their legacy. But this isn't always the case. You'll find that the following players' legacies won't be made or broken by playing another year in the NFL.
Realistically though, these players probably shouldn't be in the NFL anymore; their time to retire has come. With that said, all five will probably return for at least one more season. Here are the five most washed up players in the NFL.
1. Devin Hester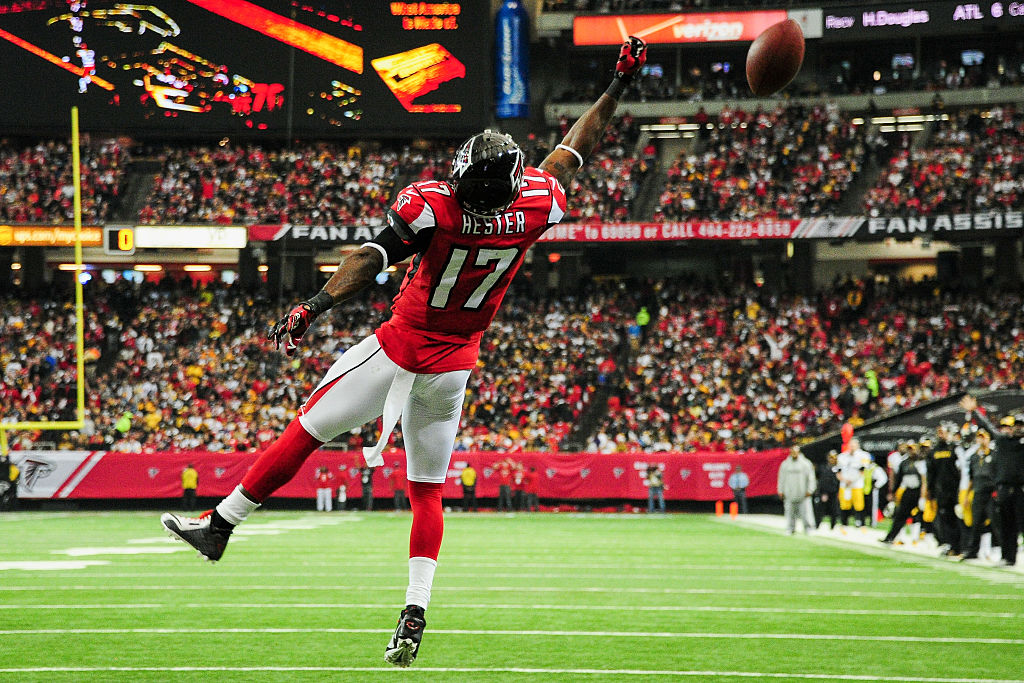 While Devin Hester is 33 years old, he may have been the best returner in the history of the NFL. Now? He just can't stay healthy. Hester is currently in his third season with the Atlanta Falcons, but played just five games in 2015 due to injuries, while not catching a single pass, and returning just eight punts with nine kickoffs.
Hester has never been a stellar receiver, as he has just 3,311 yards and 16 touchdowns over eight NFL seasons. As far as the return side of things goes, he has the most punt return touchdowns in NFL history with 14, as well as five kick return touchdowns. Unfortunately, injuries and age seem to have caught up to Hester.
2. Matt Cassel
Overall, Matt Cassel had two good seasons in his NFL career. The first came when he was with the New England Patriots in 2008 and Tom Brady got hurt. During that season, he threw for 3,693 yards, 21 touchdowns, and 11 interceptions.
It was enough for him to land a nice deal with the Kansas City Chiefs, where two years later, he threw for 3,116 yards, 27 touchdowns, and seven interceptions in 2010. Since then, Cassel has been massively disappointing. He's thrown 35 touchdowns against 41 interceptions over the last five years, and did so while playing with three different teams.
Cassel has now signed on as a backup with the Tennessee Titans to sit behind Marcus Mariota. Unfortunately for the 34-year-old signal caller, his time in the NFL is likely nearing its end.
3. Greg Jennings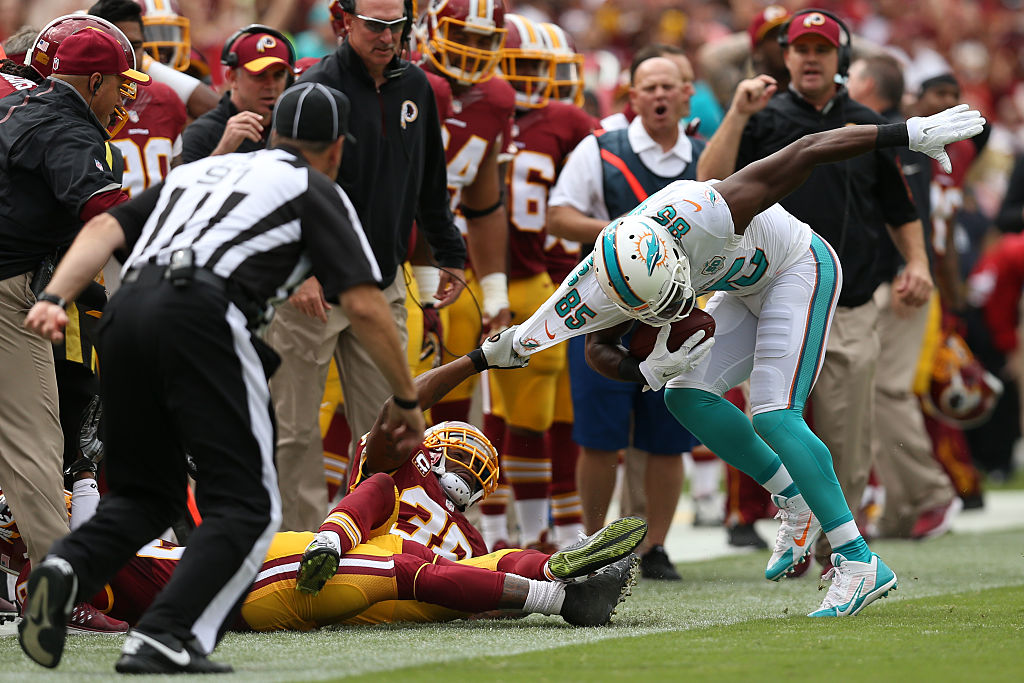 While Greg Jennings is listed as a free agent, it's rumored that he's pushing for a return to the Minnesota Vikings, according to Pro Football Talk's Mike Florio. It's pretty surprising, but at age 32, it's understandable why some believe he has a season or two left in the tank.
Unfortunately for Jennings, after two solid seasons with the Minnesota Vikings in 2013 and 2014, he was basically nonexistent with the Miami Dolphins in 2015.
Jennings caught just 19 passes for 208 yards and one touchdown. With so much young talent at the wide receiver position coming into the league, and players looking to push the veterans, Jennings' time in the league is likely nearly over.
4. Michael Vick
Michael Vick has done some amazing things on the field, but his off-field issues will never be forgotten. As far as his NFL career goes, Vick is set to turn 36 years old at the end of June, and while he seems to have an interest in returning for one more season, we aren't sure if anyone will give him a chance.
Vick played in five games last season for the Pittsburgh Steelers, completing 60.6% of his passes for 371 yards, two touchdowns, and one interception. Vick was superb, both at times with the Atlanta Falcons, as well as during the 2010 season with the Philadelphia Eagles. Unfortunately, age has caught up to him; now he'll be hard-pressed to find a team interested in his services.
5. Fred Jackson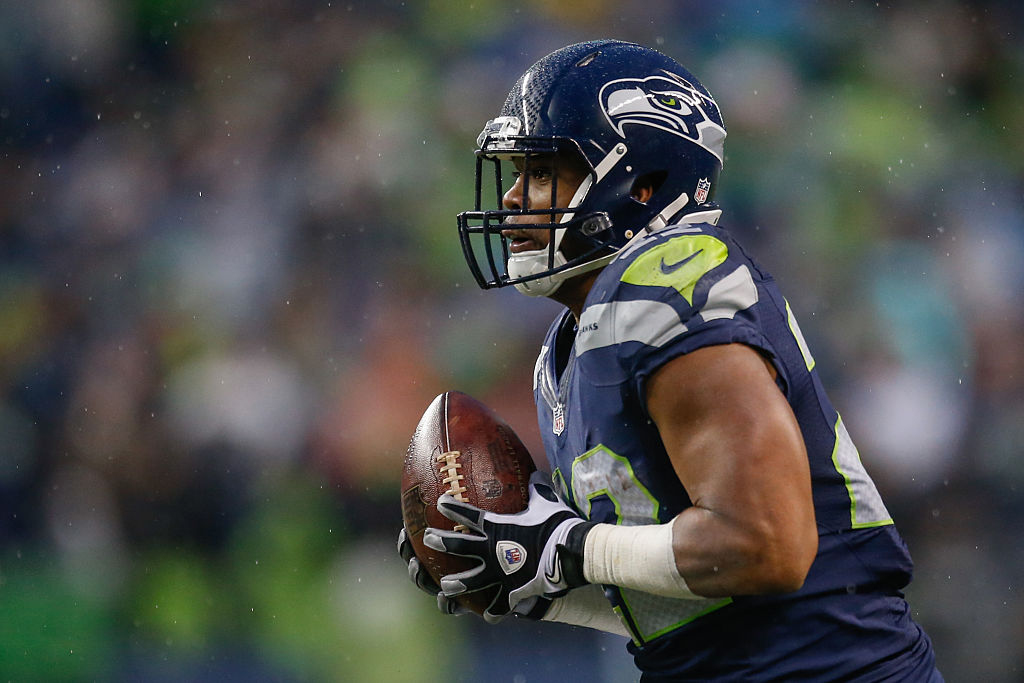 Let's just clarify here: Fred Jackson is 35 years old. It's almost unheard of for an NFL running back to be playing at that age, so big props to him for still being able to lace up every Sunday. Unfortunately, Jackson didn't do much in 2015 with the Seattle Seahawks, and he was beaten out by younger players at his position.
He rushed just 26 times for 100 yards, and caught 32 passes for 257 yards and two scores. Whether or not a team decides to bring Jackson back in 2016, he's had a strong career, but he's definitely well past the age when we expect to see a running back produce at a high level.
Statistics courtesy of ESPN and Pro-Football-Reference.