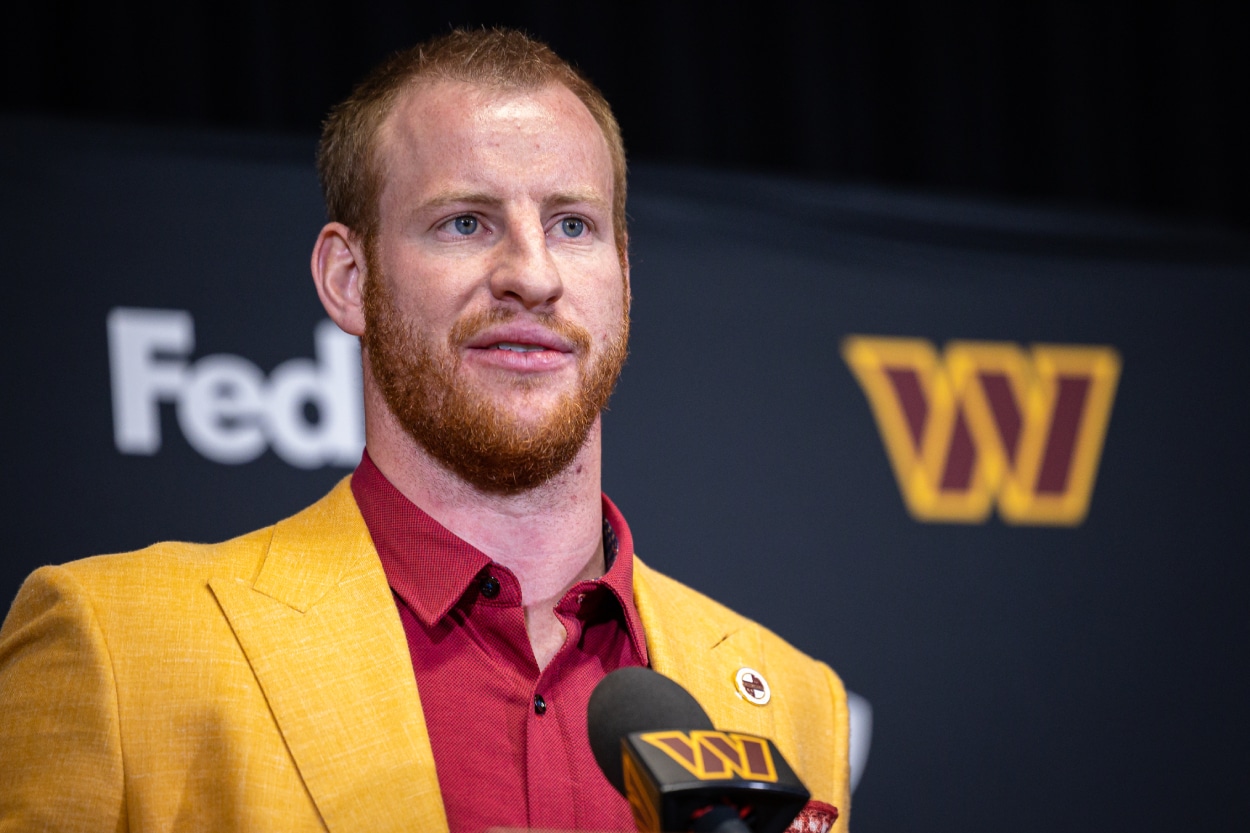 Washington Commanders: Carson Wentz Sternly Challenged by Marcus Spears
Quarterback Carson Wentz is entering a make-or-break season with the Washington Commanders, and former NFL player Marcus Spears recently challenged him while appearing on ESPN.
Carson Wentz has become a verb. Whenever fans see a quarterback crumble in big moments, they say, "Oh, he just Carson Wentzed it."
It's now a make-or-break season for Wentz, and he must change the narrative around his play and … well, his name. He has an excellent opportunity to do just that on a Washington Commanders team with a strong receiving corps. So, heading into the 2022 season, former NFL player Marcus Spears sent out a challenge for the quarterback.
He wants Wentz to stay composed in big moments.
Marcus Spears challenged Carson Wentz
Carson Wentz is on his third team in three seasons. After leading the NFL with 15 interceptions on the Philadelphia Eagles in 2020, Wentz improved statistically with the Indianapolis Colts in 2021. He threw for 27 touchdowns and only seven interceptions.
However, he struggled to hit his targets, only completing 62.4% of his passes and recording just 3,563 yards. He also choked in big moments, leading to his trade to the Commanders this offseason.
In Week 8 against the Tennessee Titans last year, Wentz threw an interception at the goal line with 1:26 left in the game. The Titans eventually won 34-31. Wentz also had three second-half turnovers during a Week 12 contest against the Tampa Bay Buccaneers, and Indy fell 38-31. In the final two weeks of the regular season, and with the Colts needing just one win to make the playoffs, Wentz threw for a combined 333 yards, two touchdowns, and one interception in those games. He also completed just 58.93% of his passes and fumbled it once. His poor play resulted in the Colts missing the postseason.
So, with that all in mind, former Dallas Cowboys defensive end Marcus Spears recently challenged Wentz while appearing on ESPN's NFL Live.
"I think he needs to be a facilitator more than anything," Spears said on the May 24 episode. "We all know that Carson Wentz's biggest issue has been when he gets in critical situations, you can almost bet the house on a mistake. … Yes, I know that the defense played bad when he was in Indy against the Jacksonville Jaguars (in Week 18). But I don't believe a quarterback that we should hold in regard loses that game; they find a way to win that football game."
He continued: "So, the Commanders bet on Carson Wentz. I believe he has to facilitate at a very high level and not make those critical mistakes when the [game] is on the line, or you have to have a play being made, and that will suffice. … I hope that Carson Wentz understands that ball delivery, great decisions, and if you in trouble man, throw it in the third row in the stands and punt the football. I hope that's what is being preached to him."
Can Carson Wentz turn things around?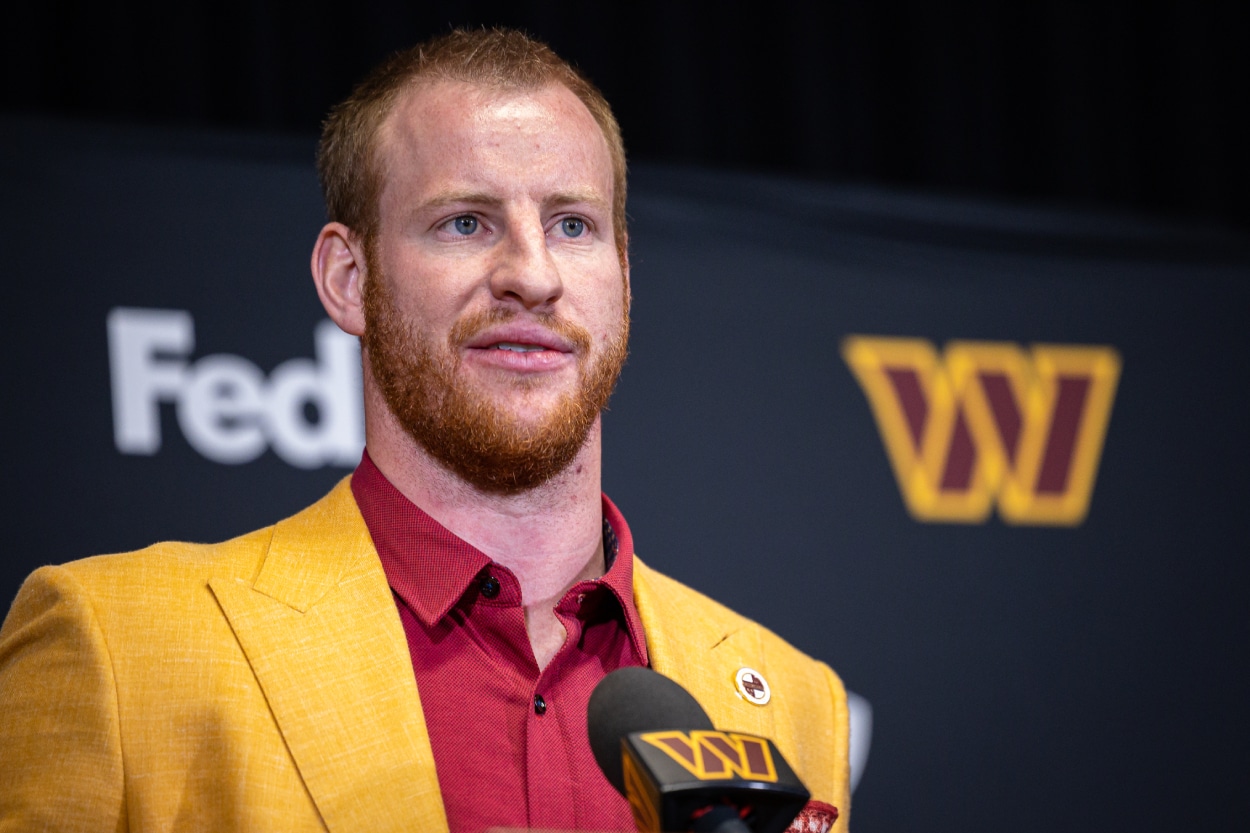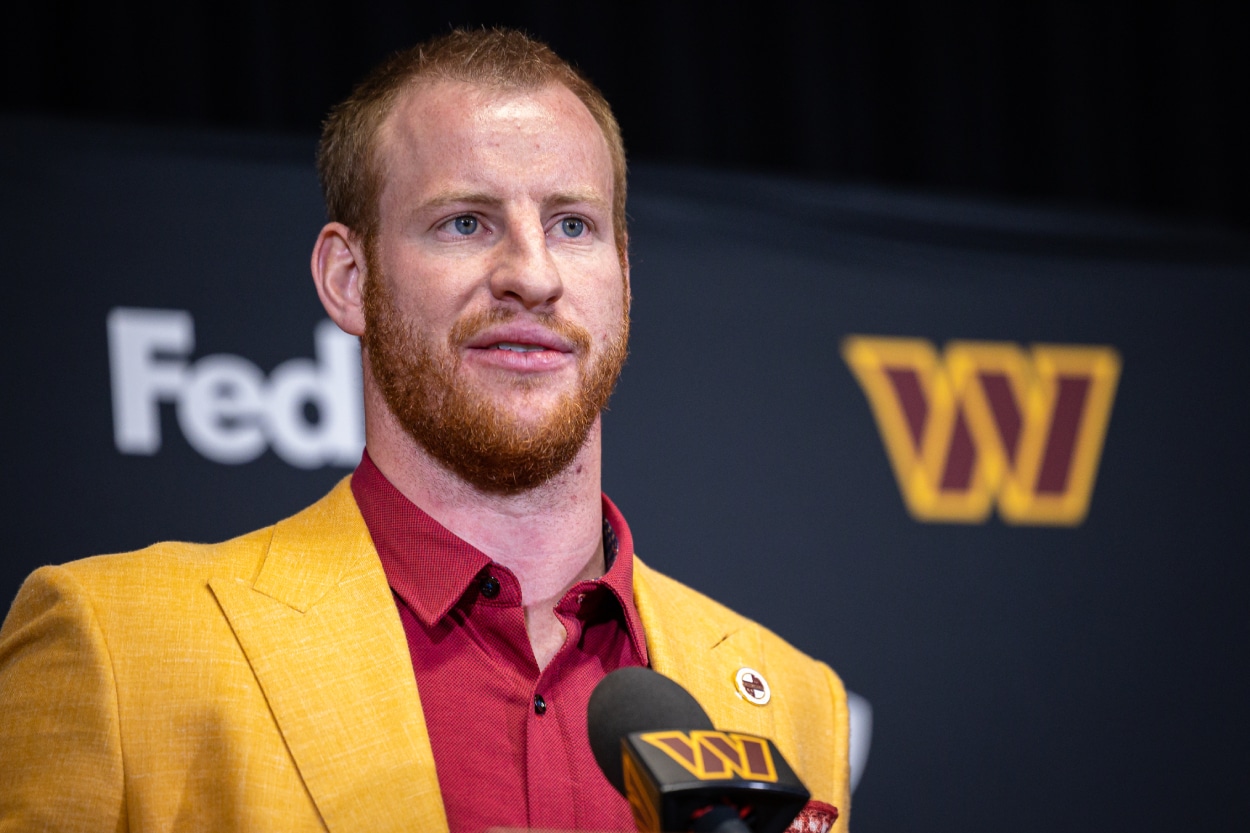 We all thought Carson Wentz could turn things around for the Colts. They gave him a strong offensive line and a stellar running back in Jonathan Taylor. But he didn't. He still shrunk in big moments.
So, why does anyone believe he will be different in Washington? Wentz has more weapons on the Commanders with Terry McLaurin and Curtis Samuel, and the Commanders have a solid offensive line. However, he hasn't shown an ability to learn from his mistakes.
The Colts have essentially said they wanted him to play a certain way last season, and he wouldn't do it.
"Sometimes you feel like you have to move on because you can't always persuade people to do things differently if they don't want to do them differently," owner Jim Irsay said earlier this offseason, per The Athletic.
If Wentz wouldn't change his dangerous playing style for the Colts, what makes anyone think he will do it for the Commanders? Spears can hope the team is preaching the right things to Wentz all he wants, but it's up to the quarterback to learn from his mistakes.
It will be a big season for Carson Wentz. If he doesn't make some changes soon, his days as a starter could be numbered.
Stats courtesy of Pro Football Reference