Washington Football Team CB William Jackson III and Pacman Jones Ignite a Heated Social Media Beef That Won't Make Ron Rivera Happy
Washington Football Team head coach Ron Rivera can't be happy with the way his team has played through the first two weeks of the 2021 NFL season. One thing the team doesn't need is an outside distraction. Cornerback William Jackson III engaged in a war of words with retired cornerback Adam Pacman Jones.
Considering how the Football Team's defense has looked so far in 2021, Jackson must focus on the field.
William Jackson III and Pacman Jones were teammates on the Bengals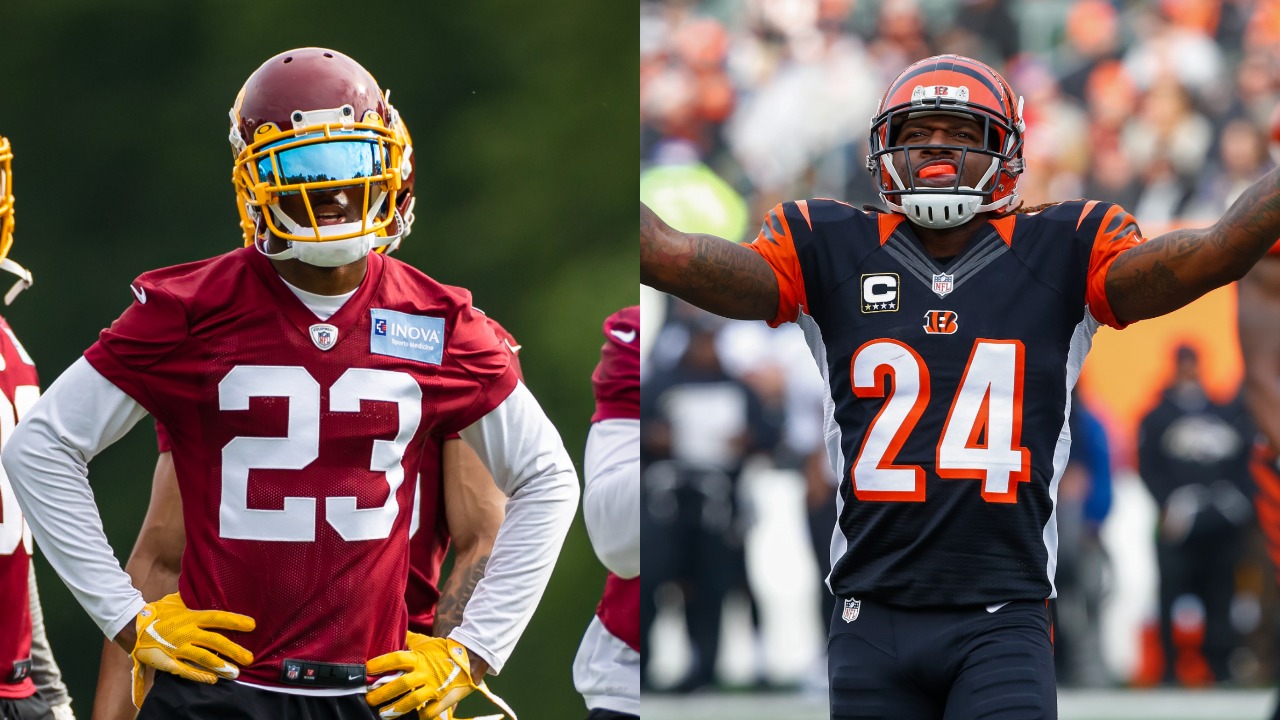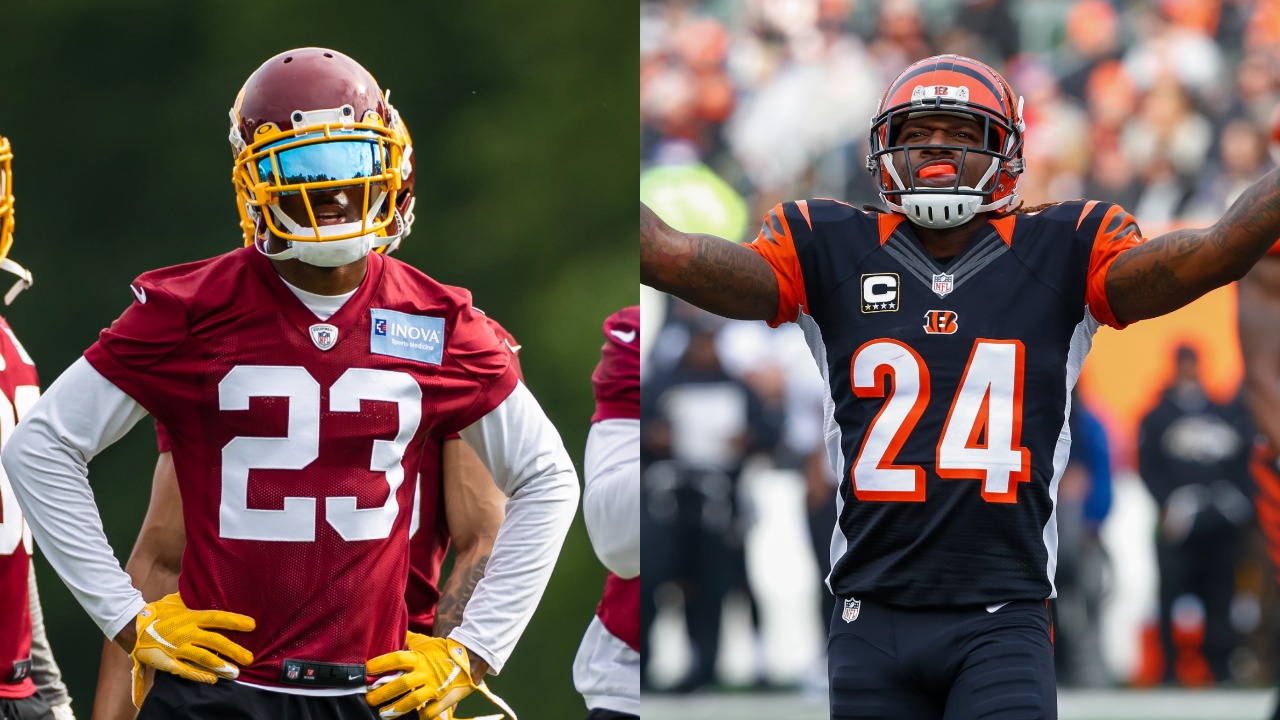 Adam Pacman Jones spent 12 seasons in the NFL. The Tennessee Titans drafted him with the No. 6 overall pick in the 2005 NFL Draft out of West Virginia.
After a controversial start to his professional career, Jones signed with the Cincinnati Bengals in 2010. He spent eight seasons with the franchise, and he revived his career.
Jones, who was named to the NFL All-Rookie Team in 2005, finally earned a Pro Bowl nod in 2015. The Atlanta, Georgia native recorded 352 tackles, 64 pass defenses, and 12 interceptions during his tenure with the Bengals.
Cincinnati drafted another William Jackson III with the No. 24 overall pick in the 2016 NFL Draft out of Houston. Jackson rose up draft boards following a breakout senior season with the Cougars.
The Houston native missed his entire rookie season after suffering a torn pectoral muscle. He returned to the field in 2017, making five starts for the Bengals. Jackson recorded 27 tackles, 14 pass defenses, and one touchdown.
Jackson and Jones were only teammates for two seasons, as the latter signed with the Denver Broncos for his final NFL season.
The Washington Football Team corner and Jones traded jabs on social media
After playing four seasons in Cincinnati, William Jackson III signed with the Washington Football Team ahead of the 2021 season.
Washington brought Jackson in to solidify their secondary. The former Bengals cover man starts opposite Kendall Fuller. The Football Team's defense drew a lot of hype heading into the season, and Jackson's addition was just one of the many reasons.
However, Jack Del Rio's defense hasn't been as dominant as initially projected. Jackson struggled mightily in Washington's Week 2 nail-biting victory over the New York Giants. He gave up a few big plays, including a 33-yard touchdown while guarding Giants wide receiver Darius Slayton.
Pacman Jones took to Instagram to call out his former teammate about his performance. "Act like y'all didn't see Will Jack get killed last night," he said per Sports Illustrated. "I think like 280, 200 yards on him. Jesus Christ. Field day."
Jackson took exception to the comments and minced no words. "Supposed to be OG's out here hating on these young bulls, man. When I was in Cincinnati, I took yo job," he responded.
Jones took another jab on Instagram and advised Jackson that he would be watching him every week and giving him critiques.
This spat will be interesting to watch over the next few weeks because the beef appears to be real.
Ron Rivera needs to nip this in the bud before it becomes a bigger distraction
The Washington Football Team's defense has to play better. The unit finished the 2020 season ranked No. 4 in the NFL in total defense.
Defensive coordinator Jack Del Rio entered 2021 with an even stronger defense, at least, so it seemed. The front seven is arguably the best in football, led by Chase Young, Montez Sweat, Jonathan Allen, and Daron Payne.
They added William Jackson III to the secondary and drafted athletic linebacker Jamin Davis with the No. 19 overall pick in the 2021 NFL Draft.
However, the first two weeks have been anything but smooth sailing for Washington. In Week 1, the defense held Justin Herbert and the Los Angeles Chargers to 20 points, but that doesn't tell the entire story. The Chargers converted 14 of 19 third-down attempts, and Washington's pass rush barely got to Herbert.
Then, the defense gave up 29 points to Daniel Jones and the Giants. Players looked out of place at times, and they didn't appear to be a disciplined bunch.
The NFC East may be a dogfight once again, so the Washington Football Team must focus. William Jackson III exchanging words on Instagram with Pacman Jones is not going to help.
All stats courtesy of Pro Football Reference.
RELATED: Robert Griffin III's Shocking Announcement About the Washington Football Team Could Cost Taylor Heinicke $1.5 Million