Washington Football Team's Dan Snyder Destroyed a Park Ranger's Career to Have a Clear View From His $10 Million Mansion
After 20 years of owner Dan Snyder's poor leadership and decades of controversy over the team name, things came to a head for the Washington Football Team. Some may say you can't blame one man for most of the NFL squad's troubles. When traced to the source, though, things point to Snyder. And the organization is riddled with alarming institutional problems.
NFL fans should look no further than Snyder's personal life. Even in this context, he tends to step on toes and even cost innocent parties their livelihoods. Here's one interesting anecdote.
How Dan Snyder cut a sweetheart deal with the National Park Service
In 2005, Snyder cut a strange deal with the National Park Service. As the details that follow attest, this was no ordinary deal. Certainly, it was not something that any average person could pull off. But a billionaire, with the associated social connections, is capable of doing things most can't conceive of doing.
The Washington Post reported at the time that Snyder managed to get special treatment related to a bevy of trees outside his Potomac estate. He wanted a better view of the river below, in order to raise the value of his property. So somehow, the billionaire managed to cut a deal: the Park Service would cut down upwards of 130 trees to clear out the view.
The Park Service's end of the deal is where it gets strange. They agreed to do damage to their own woodland on the promise of a possible share of any increased value of Snyder's property. It was a negotiation that resulted in a never-before-seen outcome. This was not how the Park Service had ever operated before.
Why Snyder's deal wasn't above board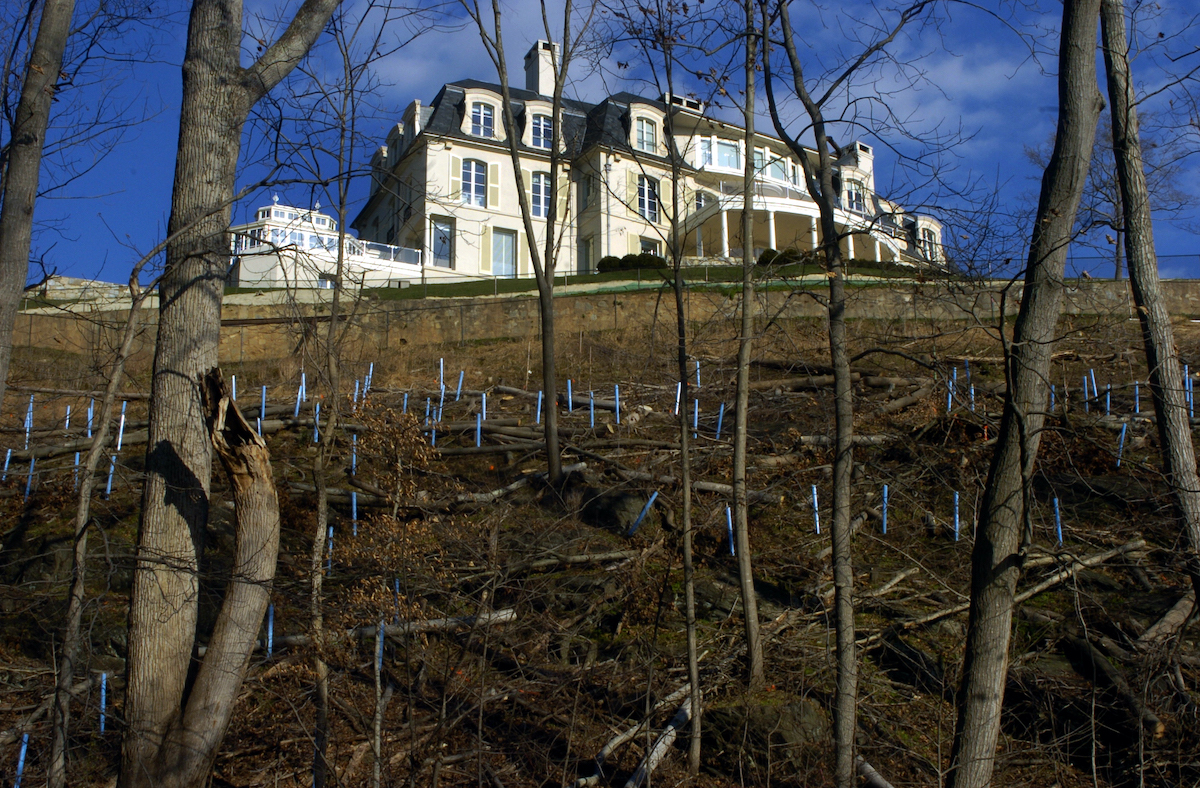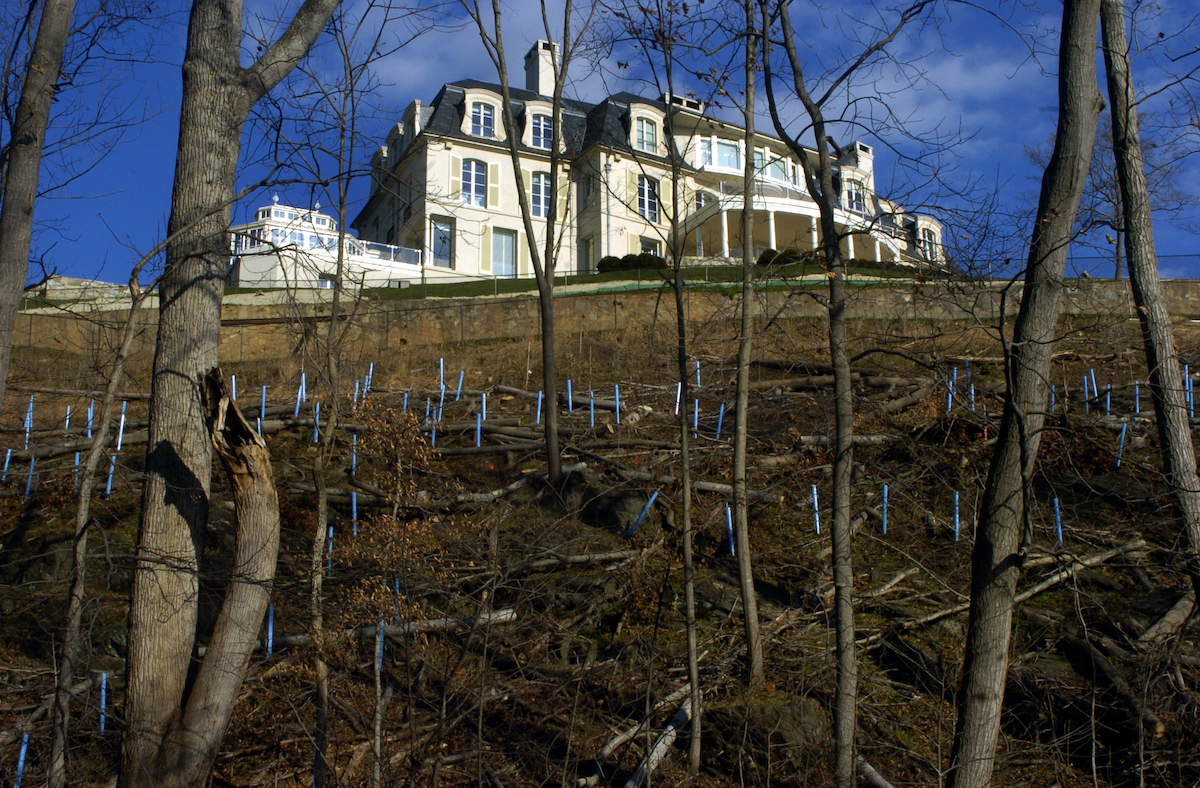 Washington Monthly reports that Snyder's shady dealings occurred entirely in secret. The pressure came from extremely high places, namely then-President George W. Bush's Department of the Interior. Snyder's initial advancement involved a $25,000 donation to the park, which the Park Service declined. So he went higher up.
The Washington Post released a document that dug up the dirt on how it all went down. The department's self-investigation found that one of their employees, lawyer Paul Daniel Smith, put immense unauthorized political pressure on the Park Service as a favor to the Redskins' owner. Smith was formally reprimanded, leading him to be left out of public-facing work with his department.
The fallout of the legal clash over Snyder's mansion backdrop
A Potomac park ranger named Robert Danno, according to Deadspin, tried to challenge Snyder's plan. He was aware of how it broke Park Service standards to remove that many native trees and plants at once. He saw the original offer rebuffed. So he expressed concerns to superiors that the project was continuing despite the relevant authorities spiking it already.
They didn't raise his concerns to a higher level. Due to pressure from Smith, he was reassigned to a desk job. They also tried to put disciplinary charges against Danno. These were rebuffed, however, and Danno was told to expect his old position back. He didn't get it, due to more pressure from Smith. A third whistleblower complained, which eventually led to his relocation to an entirely different park.
As for Smith, the fixer who browbeat the Park Service into clearing land for Snyder, things couldn't be going better. NPR reports that he, ironically, rose up the ranks to become the head of the National Park Service in 2018. Despite having a direct incident of malfeasance related to that exact department, he became the head. Snyder might've tough days ahead due to his myriad scandals, but the person responsible for facilitating one of them is doing just fine.