MLB: The Washington Nationals are Setting Records in a Lost Season
It has not been a great year for the Washington Nationals. After a few seasons of high expectations, they lost their former franchise player, Bryce Harper. That wasn't totally unexpected, but it still stung the fan base nonetheless when he signed a record-breaking deal with Philadelphia.

Despite losing Harper, the team hoped they could still ride some young talent and a can't-miss starting rotation to play upstart to the Phillies and Braves in the NL East.

Thus far, it hasn't come to pass.

The 2019 season hasn't been all bad for the Nats, however. Let's take a closer look at how they're playing this year in what might be a lost season, and the record they were able to set despite the disappointment.

The Nationals' performance this year
Heading into this year, the Nationals had high, if not tempered, expectations based on their pitching rotation (Max Scherzer, Patrick Corbin, and Stephen Strasburg) along with their new faces of the franchise on the offensive end, including Trea Turner and Juan Soto.

They've underwhelmed, however. Look at where the Nats place in some of the most important offensive categories:
Runs: 15th
Home runs: 14th
RBI: 15th
Walks: 17th
Batting average: 15th
On-base percentage: 13th
Slugging percentage: 15th
OPS: 15th
Those numbers all scream "middle of the pack." Barring a major trade, their offensive production won't be turning around any time soon. To add insult to injury, the Nats rank near the bottom in fielding percentage, so it's clear they're not doing much to save runs, either.

But teams have underperformed and still been able to contend in the past. Just how much are the Nationals' offensive woes affecting their place in the standings?

The uphill battle for a playoff berth
As of June 24, the Nationals were 37-40, good for third place in the NL East. Their record reflects their middling offensive stats. They're jostling with the equally ineffective Mets for third place, but both teams find themselves well out of first place. Both the Braves and Phillies appear that they could be contenders this year. The other problem the Nats face is that they're six games out of a Wild Card spot.

The Nats have played better as of late – they're 9-3 in their last 12 games – but that creates two issues:
They're still well out of playoff contention even after going on a run.
They may have enough hope that they won't make a move to trade pieces at the trading deadline despite not having much credible hope to make the playoffs this year.
The 2019 campaign has all the makings of a lost season for the Nationals. So how is it they recently set a pretty remarkable record?

What record did the Nationals set?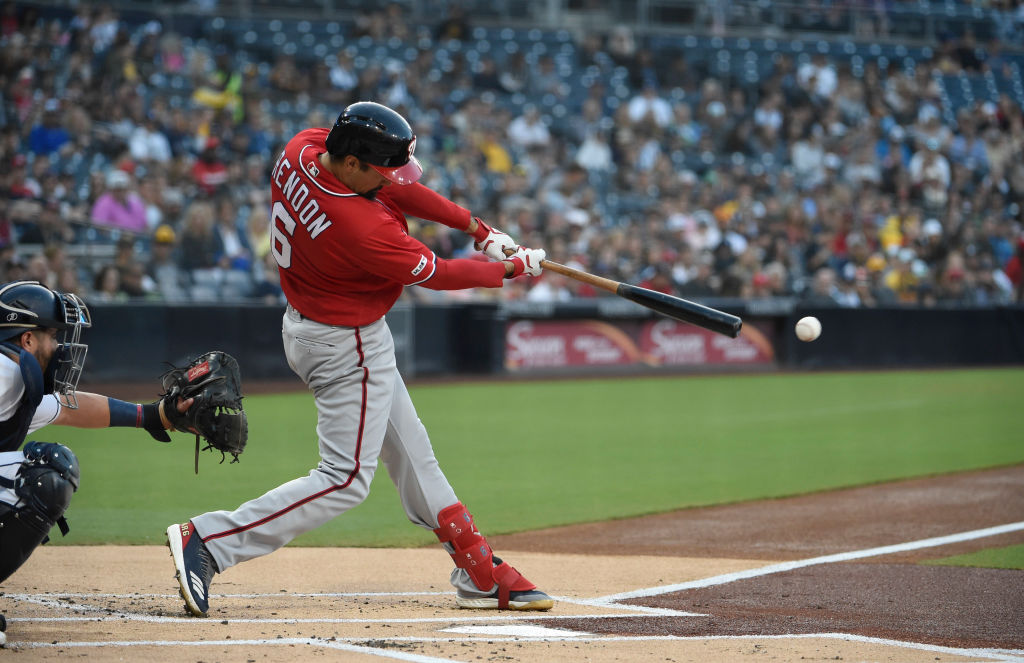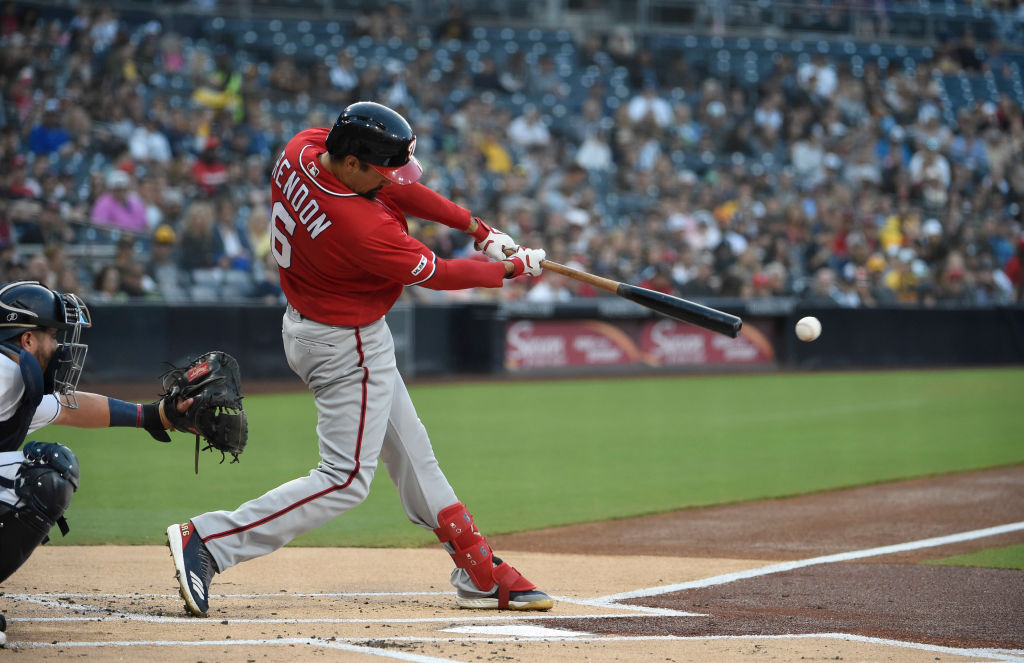 In a June 10 game against the San Diego Padres, the Nats hit four consecutive eighth-inning home runs off of relief pitcher Craig Stammen. The four Nationals who homered were Trea Turner, Howie Kendrick, Adam Eaton, and Anthony Rendon.

As an ESPN story pointed out, however, this wasn't how they set a record. On nine other occasions, the feat has been accomplished. What made this special was that it was the first time a franchise had done it for the second time.

The Nats also homered in four consecutive at-bats on July 27, 2017, against the Milwaukee Brewers.
Stammen was confused afterward, having this to say about the weird and rare occurrence:

"It could be anything. There's many different reasons. That's never happened to me before. I wish I could explain. It's not fun to go through. I guess you can say it happens, but I'm going to have to figure something out and get a little bit better."

While the Nationals may not have a playoff berth in their future, they at least have one quirky record to hold onto in an otherwise frustrating season.